Have you ever dreamt of seeing your favorite Korean stars up close? We all miss the days when almost every month, concerts and fan meetings of different Korean celebrities are held in the Philippines. And while we are still waiting for the next post-pandemic event to happen soon, the Korean entertainment industry gave us the next best thing—video call events!
Almost all K-pop groups and even some Korean actors have held online fansigns where selected fans can win a video call and get to talk to their favorite artists. You've probably seen some of the video clips going around your social media news feed or timelines. And if you're wondering how to join these events, we're giving you the rundown today!
As a general rule, you need to purchase albums or other merch to get a chance to join online fansigns. Of course, there are more steps you need to do. But trust us: It's easier than it seems! Just follow the steps below:
How to join video call fansign events
1. Follow your favorite Korean stars' official social media accounts.
They usually post or retweet official schedules on their Facebook and Twitter accounts. Usually, for video call events, official accounts will post the date of the online fansign, the application period, which website to buy from, and other information. They will also indicate if it's a group video call or a 1:1 video call. A group video call means winners will get to talk to all the members for about one minute each, while 1:1 video call means winners will get to talk to the member they pre-picked during the application process for about three minutes.
ADVERTISMENT - CONTINUE READING BELOW ↓

2. Once a video call event is announced, go to the organizer's website to purchase.
Of course, each website will have different instructions and steps but usually, you need to start with deciding how many albums you will buy and then entering your personal details in a form. These would include your full name, email, shipping address, etc.
An important thing to note would be the shipping address. You may choose to have it directly delivered to your home address in the Philippines but expect the shipping fee to be a little expensive. Or you can choose the relatively cheaper option by sending it to a Korean address. There are lots of Korean addresses and box-sharing services available online but make sure you pick a trusted one.
Remember our general rule? The more albums you buy, the more chances of winning! Also, note that different artists have different popularity levels, so 50 albums can easily get you a slot for one group but would be hard for another group.
If you're on a tight budget and you can only buy a few albums, don't lose hope! Video call events are usually still based on luck. There are winners who get in just by buying one album!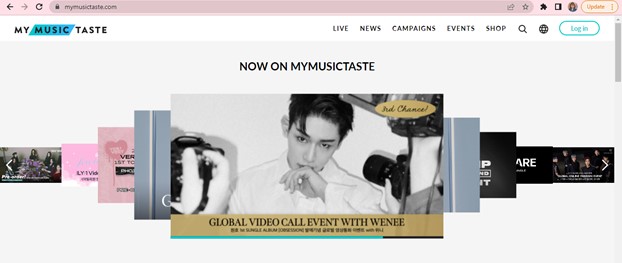 3. After buying the albums, sit tight, pray, and wait for the announcement of the winners.
Mark your calendars and don't forget the announcement date! Take a deep breath before checking the results. Some organizers post a list of the winners on their website while some will send a personal email to the winners. If you win a slot, it's time to celebrate. We swear the feeling is exhilarating! If you didn't win this time, it's okay to feel sad. Treat yourself to your no-fail comfort food. You can always try again in the next video call events.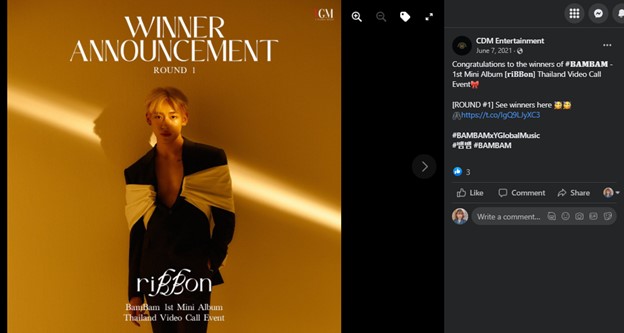 ADVERTISMENT - CONTINUE READING BELOW ↓
4. Winners will get an email with a confirmation form you need to fill out and/or another email with your queue number for the day of the online fansign.

Most of the organizers will ask winners to fill out a form again to confirm their personal details and some other information. Sometimes, this is part of the original winner announcement email. Other times, it's a separate email. Make sure to fill the form out before the deadline so you don't forfeit your slot! After a few days, you are supposed to receive your queue number. This would be an indication of how long you need to wait before your turn on the event day itself.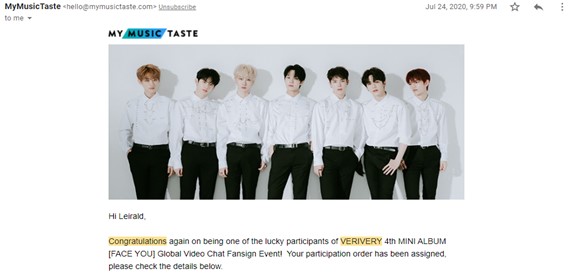 5. Before the big day, make sure everything you need is ready.

These are not requirements, but most fans would draft a script or some notes on what they would say especially when they're talking to a group with several members. Of course, don't forget to *plan* your OOTD and your makeup look. Find a spot in your home with good lighting (or prepare a ring light) and a good internet connection. You can also practice your setup to make sure everything's ready on the day of the video call event. 
Pro tip: Try to put your notes at eye level/camera level so you will look more natural when talking to your faves and you won't look like you're reading from a script. If you are confident enough to wing it, do it! It's up to you what you feel will be the most comfortable for you.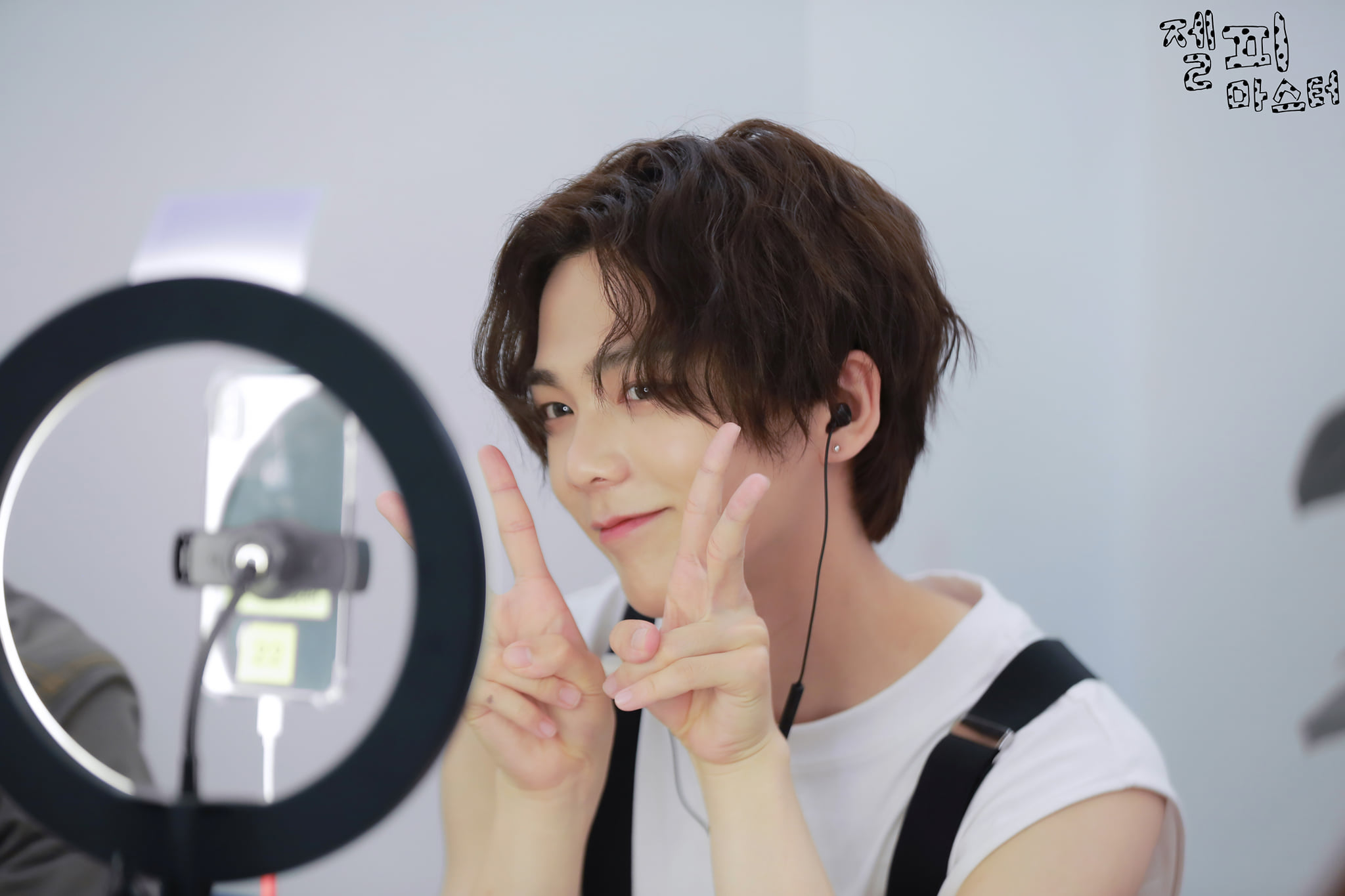 6. Most importantly, enjoy and make the most out of your (hopefully more than) once-in-a-lifetime moment!
Once your setup and your outfit are ready, remind yourself to calm down. Also, don't forget to eat! The anticipation would most likely be nerve-wracking especially if it's your first time but try to not overthink and just enjoy the moment.
ADVERTISMENT - CONTINUE READING BELOW ↓
Open your pre-picked messaging app (we recommend either Line or WeChat if the organizers have these in the options for better quality). A staff member will usually message you when it's near your turn so make sure you're on standby and you don't miss their call.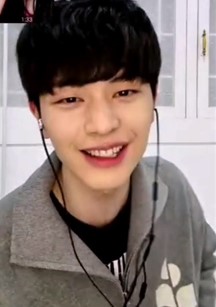 Now the big question: Should I speak in Korean or in English? Most of the organizers have English translators readily available if needed. However, since time is limited, you can make the most of it by using short English phrases and sentences that most idols can understand. This is your chance to tell them how much you love them, or you can ask them questions you've been dying to know the answer to (appropriate ones, of course). Remember to give them a chance to respond to you as well for a better experience!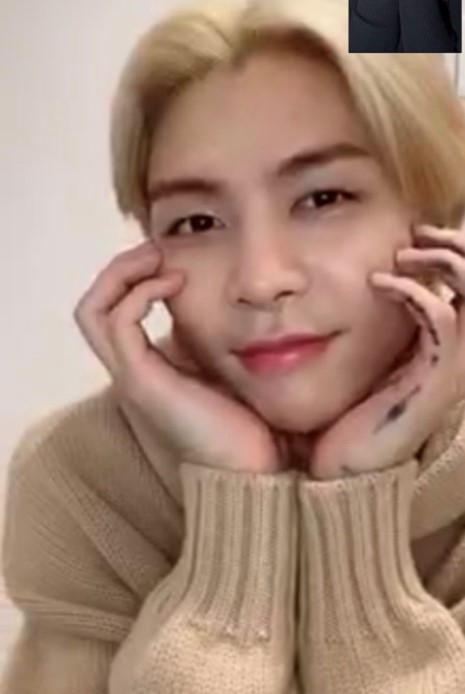 That's it! We hope it's not as complicated as it initially seems. And we guarantee it's gonna be worth it! You'll have an unforgettable experience to gush over with your supportive fangirl friends until the next online fansign. *wink wink*
MORE K-POP STORIES HERE:
Everything You Need To Know About The Members Of The K-Pop Boy Group, BTS
These SEVENTEEN Songs Will Make You A Carat In No Time