Alright, I know I said that Selena Gomez has been living her best life since Justin Bieber and Hailey Baldwin's wedding-to-end-all-weddings happened, but it now looks like Hailey's giving Selena a run for her money by possibly throwing shade online. I know, I know—Hailey doesn't really seem like the type to do such a thing, but hear me out, okay?
After Selena celebrated the release of Living Undocumented, her Netflix docuseries about immigrant families, she went to spend time with friends over dinner the following night. Selena and company hit up Osteria Mozza, an Italian restaurant in Los Angeles. Naturally, Selena didn't take any pictures during or after the dinner but did join in for a friend group shot at the end of the night. One of those friends happened to be Niall Horan, her kinda/sorta/maybe ex-boyfriend that she was linked to back in 2015. Niall had his arm around Selena, so everyone's high-key wondering if they're dating now.
Continue reading below ↓
Recommended Videos
Sure, we don't really know if Selena and Niall are dating based off this photo, but what we DO know is that Hailey saw it and is publicly letting Selena know she's watching. How? Well...Hailey liked the picture. She gave the pic the big ol' red heart—classic IG shade! I am totally not making this up, y'all. Feast your eyes: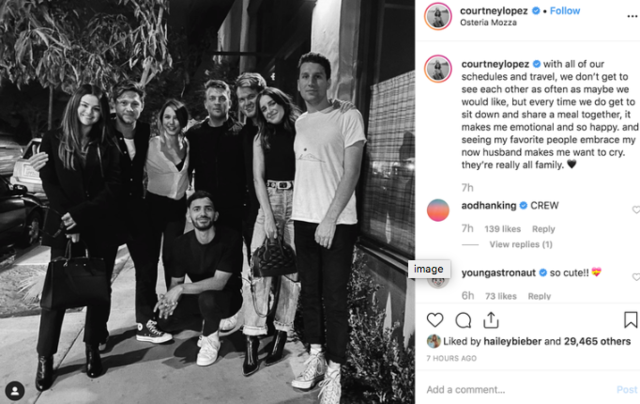 So what the heck does this all mean? Honestly, I'm not sure, but the tea is exceptionally hot today, darlings. Toodles!
***
This article originally appeared on Cosmopolitan.com. Minor edits have been made by the Cosmo.ph editors.