Heart Evangelista has just opened up about being sad lately.
In a series of Instagram Stories, Heart got real about how she copes with sadness and how she deals with failures and her haters.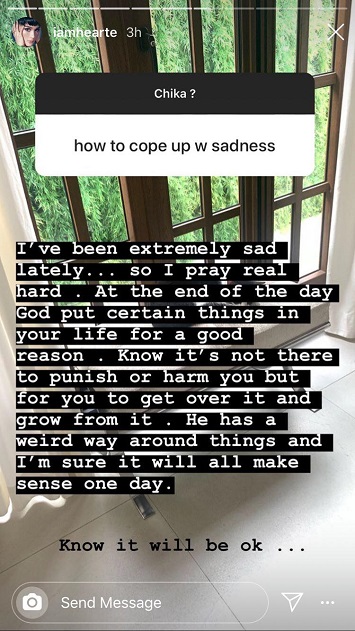 "I've been extremely sad lately..." said Heart in her IG Story. "So I pray real hard. At the end of the day, God put certain things in your life for a good reason. Know it's not there to punish or harm you but for you to get over it and grow from it. He has a weird way around things and I'm sure it will all make sense someday. Know it will be okay..."
When asked about how she deals with failures, Heart had a positive response.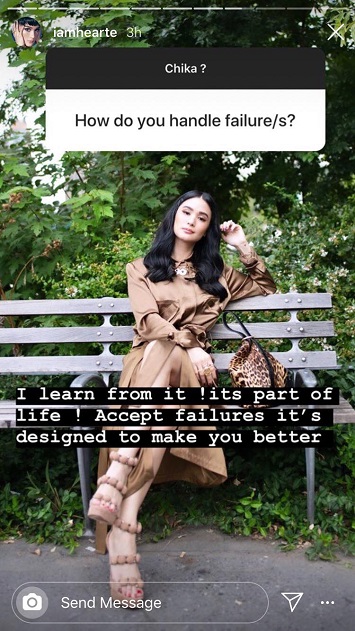 "I learn from it!" she said. "It's part of life! Accept failures; it's designed to make you better."
She also got asked about how she handles her bashers, and she confessed that they used to get to her a lot. Heart has in the past responded to netizens who have made comments about her personality and her looks.
Continue reading below ↓
Recommended Videos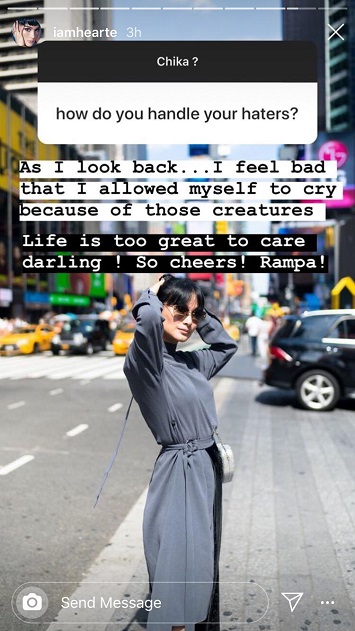 "As I look back, I feel bad that I allowed myself to cry because of those creatures," Heart replied. "Life is too great to care, darling! So cheers! Rampa!"
Heart has been super busy lately, from attending fashion events to promoting her book Styled With Heart,  working on content for her YouTube channel, being a judge on the reality talent search show Starstruck, collaborating with brands, and working on an international action film.