The Long Plot, Sans Spoilers
All Eun Seom (Song Joong Ki) ever wanted was to belong. Half-breed roots exposed by his purple blood, a mark of scales on his back, and an ability to dream in a world where dreaming is for mystics only have made his full acceptance into the Wahan Tribe difficult. Orphaned at an early age with questions about his origins unanswered, he takes comfort in knowing he has a true friend in Tanya (Kim Ji Won), the tribe's shaman in the making. 
His world shatters when warriors from the Saenyeok Tribe led by Tagon (Jang Dong Gun) take Tanya and the members of her tribe captive. Will he rise to be the hero that the ancient world of Arth needs or will he be its source of destruction?
The Short, Honest Plot
Arthdal Chronicles is K-Dramaland's answer to Game Of Thrones. Expect an epic story set in ancient times that's packed with action, conquest, politics, and fantasy—served with a hearty dose of romance on the side.
ADVERTISMENT - CONTINUE READING BELOW ↓
The Actors And Where You Last Saw Them
Jang Dong Gun as Tagon
A-List actor Jang Dong Gun has been starring in Korean dramas since the early '90s. Known for his chiseled looks and acting mojo, he played Choi Kang Seok, the counterpart of legendary lawyer Harvey Specter, in the Korean adaptation of American TV series Suits (2018). You can also catch him in rom-com A Gentleman's Dignity (2012) and historical zombie thriller Rampant (2018).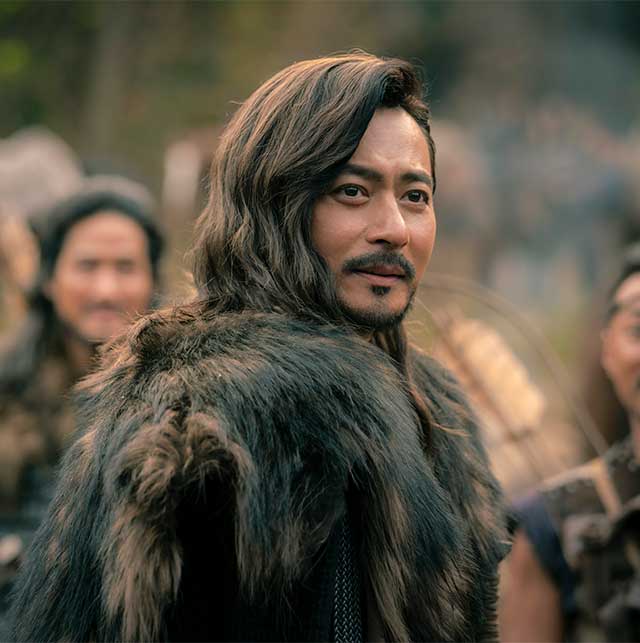 ADVERTISMENT - CONTINUE READING BELOW ↓
Recommended Videos
Song Joong Ki as Eun Seom
Heartthrob Song Joong Ki was last seen in the 2017 blockbuster Battleship Island. He is known the world over for his career-changing role as Captain Yoo Si Jin in the 2016 hit K-drama Descendants Of The Sun (DOTS), where he starred alongside Song Hye Kyo (from Autumn In My Heart and Full House fame), who became his wife a year after. Note-worthy dramas he's been cast in include Sungkyunkwan Scandal (2010) and The Innocent Man (2012). He was also a member of variety show Running Man (episodes 1 to 41) and starred in movies A Werewolf Boy (2012) and Penny Pinchers (2011).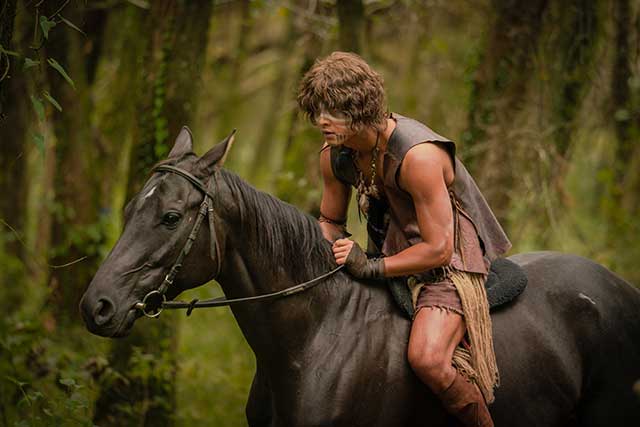 ADVERTISMENT - CONTINUE READING BELOW ↓
Kim Ji Won as Tanya
Chic actress Kim Ji Won gained attention for her role as Lee Min Ho's spoiled fiancée in the 2013 drama The Heirs. She also starred in DOTS as tough army surgeon Lieutenant General Yoon Myung Ju. She copped her first lead role in 2017 when she starred as Park Seo Joon's leading lady in Fight For My Way.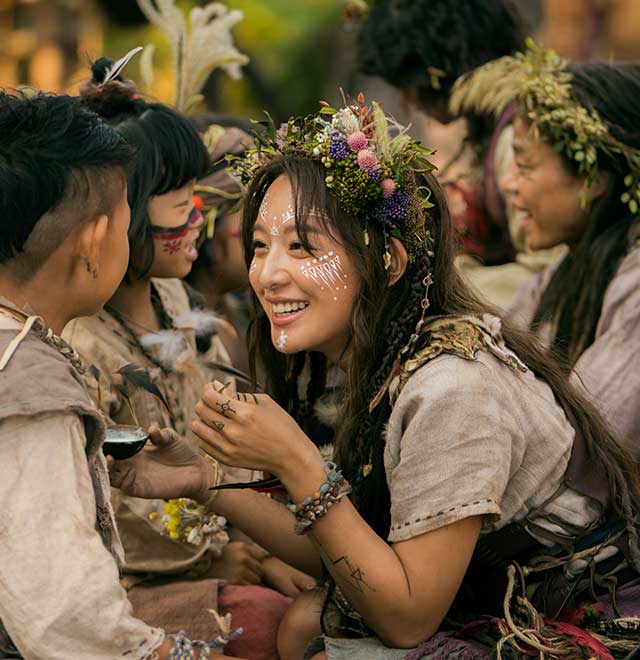 ADVERTISMENT - CONTINUE READING BELOW ↓
Did You Know?
1. Arthdal Chronicles is Korea's first ancient historical series.
2. It boasts of a huge production budget of more than 40 billion won (P1.76 billion or $33.7 million)!
3. Originally titled Asadal Chronicles, the series draws inspiration from Asadal, capital city of ancient Joseon or Gojoseon (known for being the first Korean kingdom).
4. BLACKPINK's Jisoo and 2PM's Nichkhun are part of the cast and have yet to appear on the show. K-pop fans are holding their breaths in anticipation!
5. Some scenes of the drama were shot in Brunei. Filming was also done in Osan City, located in South Korea's Gyeonggi Province, where the set for the drama was built.
What My Friend Thinks:
"One thing that caught my attention while watching Arthdal Chronicles was the language the writers formulated specifically for this film. Establishing the setting in a pre-historic era must have involved a lot of research and development. Although the story takes place in a complex world, it isn't really that hard to follow. Arthdal Chronicles is a series unlike any other. It has the perfect combination of action, drama, politics, tradition, and culture. I love how they were able to make the characters dynamic and multi-dimensional. This makes them relatable to the viewers." —Nikki
ADVERTISMENT - CONTINUE READING BELOW ↓
What I Think:
I've been waiting for this series since its casting news broke last year. My expectations of it were super high considering the hype surrounding the show. Three things I didn't expect, however, include:
The number of casualties per episode and the raw brutality associated with them (not for the faint of heart).
The complexity of the world of Arth and the legends tied to its mystic lands and people (I had to rewatch episodes one and two twice to fully understand who was part of which tribe).
Opening credits reminiscent of Game Of Thrones (GOT).
Though the show has been plagued with news of an onslaught of negative feedback from viewers who have called out similarities, I feel that the show's association to GOT begins and ends with the opening credits. The rest of the similarities are genre-induced: the series, like most civilization-building shows and movies, stuck to the typical mold of what you would expect in terms of elements that define the genre. In terms of storytelling, while the show's concept of a hero struggling to free others from the wrath of humanity's tendency towards greed and conquest is not groundbreaking, it does it in a way unique to Korean historical dramas that came before it.
ADVERTISMENT - CONTINUE READING BELOW ↓
As a viewer, I feel that it's still too early to give up on an ambitious production such as this. Though the show demands attention for one to gain understanding of who's who and what's actually happening, the show grows on you with every episode.
I love the well-thought-out cinematography and the attention to details displayed in each frame (no citing of Starbucks cups and water bottles). Ideas like being tied to one's name and duty and the concept of how a regular person cannot dream add insights that spark curiosity towards the mystery that the show slowly unfolds.
What I admire about the series is how it sensitizes viewers to the suffering people can inflict on others who are considered "different" and how ambition and greed can corrupt good intentions. It makes one thankful for the efforts at liberation and respect for others promoted by the society we live in today.
ADVERTISMENT - CONTINUE READING BELOW ↓
I'd Recommend It To:
K-drama fans. If you're a fan of Song Joong Ki, Jang Dong Gun, and Kim Ji Won, then this series should definitely be on your Netflix watchlist:
Arthdal Chronicles marks Song Joong Ki's small screen comeback after the 2016 mega-hit DOTS. The drama puts his acting chops front and center and allows viewers (and especially his fans) to see him in a whole new light.
The series has so much to offer fans of Jang Dong Gun as well. The veteran actor oozes with onscreen charisma as the fierce warrior Tagon and leaves viewers with no less than admiration for his acting versatility.
The show is only a few episodes in but Kim Ji Won's portrayal of Tanya hints that viewers can expect more scene-stealing moments from her. The drama is proof of her growth as an actress.
Viewers with a soft spot for fantasy dramas will also enjoy the show. A word of advice: Approach the show with an open mind and don't judge the drama just by its opening credits.
ADVERTISMENT - CONTINUE READING BELOW ↓
K-UPDATES