The Long Plot, Sans Spoilers 
Yu-ri (Kim Tae Hee) is a ghost who has insisted on staying on Earth for the past five years instead of being reincarnated. She died after an accident and was forced to leave her husband Gang-hwa (Lee Kyu Hyung) and newborn daughter Seo-woo (Seo Woo Jin) behind. 
Yu-ri finds out that her daughter has started seeing ghosts, and that it's actually her fault! Soon after this revelation, Yu-ri is given the chance to come back to life, but there's a catch: She must "take her place" with her family within 49 days, or else she'll die...again. The only problem is, Gang-hwa has already remarried and Seo-woo grew up believing her stepmother Min-jeong (Go Byo Geol) is her birth mother. Yu-ri also has to decide if she will reveal herself to her best friends, her parents, and her sister, who are all yearning for her. 
The Short, Honest Plot 
A mother is given the chance to come back to life, but at the expense of her husband and daughter's happiness. 
The Cast And Where We Last Saw Them
Kim Tae Hee as Yu-ri 
One of the OG K-drama leading ladies, Tae Hee previously starred in the shows Love Story In Harvard (2004), My Princess (2011), and Yong Pal (2015).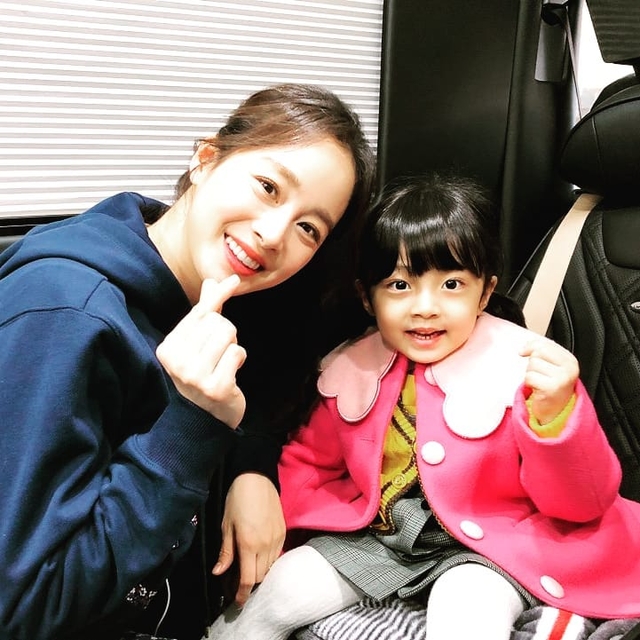 Lee Kyu Hyung as Gang-hwa
If you're a Shin Won Ho fan, you've probably seen him in Prison Playbook (2017)! Kyu Hyung is also a musical theater actor and has appeared in a production of A Gentleman's Guide To Love And Murder. 
Continue reading below ↓
Recommended Videos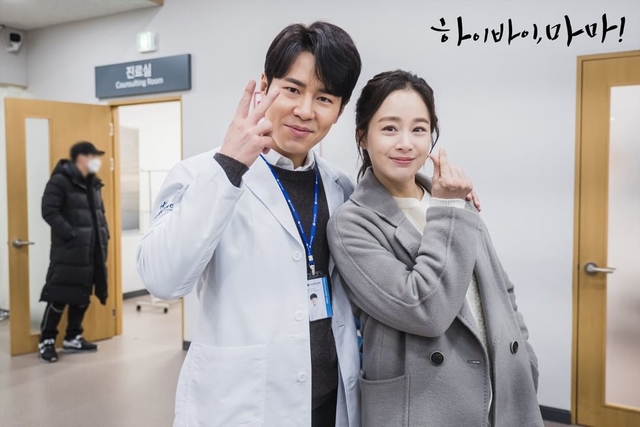 Go Byo Geol as Min-jeong
Did you know that Byo Geol was in Arthdal Chronicles (2019)? She also appeared in the dramas Cinderella And The Four Knights (2016) and Goblin (2016).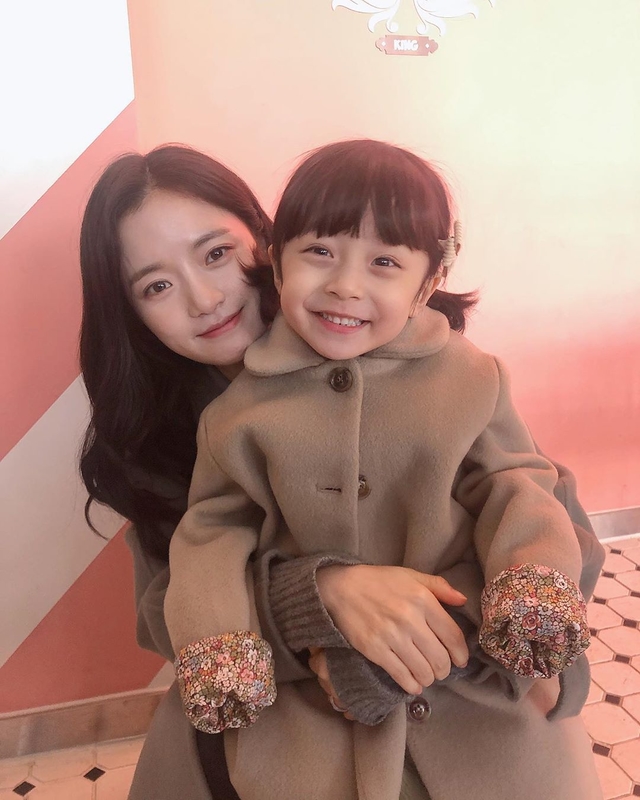 Seo Woo Jin as Seo Woo 
Super cute child actor Seo Woo Jin has had guest roles in Go Back Couple (2012) and Search WWW (2019)!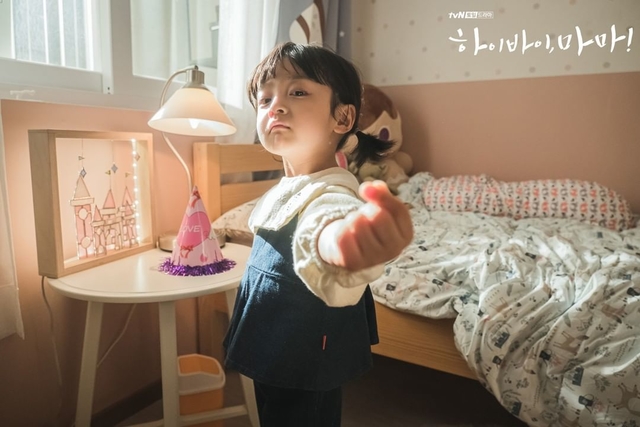 Did You Know? 
This is Kim Tae Hee's comeback drama after taking a showbiz hiatus to focus on her family with Rain (Jung Ji-hoon). During a press con for Hi Bye, Mama!, Tae Hee said: "As a mother with a daughter myself, I really related to the script when I read it, and I cried. I wanted to be a part of this drama with such a great message. I took part in it because I hope to be able to share the realizations and lessons felt in the script by acting as Cha Yu-ri."
Crash Landing On You's Yang Kyung Won made a cameo appearance in the show as an exorcist! 

INSTAGRAM/TVNDRAMA.OFFICIAL

The child actor who plays Seo-woo in the series is actually a little boy. According to the show's producers, he was chosen for the role because he resembled Kim Tae Hee so much and had "stable acting skills." 
What My Friend Thinks: 
"I just recently discovered my love for K-dramas, and I can really say that Hi Bye, Mama! is one of the best I've seen so far. This series is a tearjerker and I cried [while watching] almost every episode. The story may be impossible in real life, but it still leaves us with a realistic lesson: to value and appreciate every single moment of our lives—a life with no regrets and one that's spent with our loved ones."—Carol 
What I Think: 
I didn't expect to fall in love with the show—and its characters—this much. What's so special about Hi Bye, Mama! is that there are no "bad guys" or villains in the story. You can't get mad at anyone, because they're all victims of circumstance! 
The stepmother Min-jeong is one of the kindest people in the world, the total opposite of the evil ones we're used to seeing in fairytales. In the series, no one really wants to cause anyone pain, and the reason why the characters are hurting is just that life has been really unfair to them. 
Unlike other K-dramas, the story focused on different kinds of love and relationships. Yu-ri's friendship with her *soulmate* Hyeon-jeong unni is the definition of #FriendshipGoals. The love Yu-ri's family had for her even after her death—especially her mother's—broke my heart and made me want to tell all my loved ones how important they are to me! Yu-ri's love for her daughter, which reached a point where she was willing to sacrifice herself just to ensure Seo-woo's happiness, is one that can never be matched. 
I think it's also worth mentioning that the show provided some heartwrenching plotlines even for Yu-ri's ghost friends. We met a dad whose only wish was to see his daughter happily married, a whole family who watched the youngest son grow up to become a pilot, and a child who waited for his mom to pick him up from preschool every day—not knowing that he had already passed away. I honestly don't think I have any tears left after watching this series! 
Hi Bye, Mama! proves just how versatile Korean dramas are, and I really hope that this show breaks the stereotypical view that K-dramas are just about "helpless" females who get to fall in love with rich chaebols. 
I'd Recommend It To: 
Mothers and daughters who are looking for a new show to binge-watch together. 
Those who want a not-so-typical drama and who are looking for a story that's not just about romantic love. 
Viewers who want to have a good cry (make that a hundred *good* cries). 
***
We are officially on Viber! Be part of the Cosmo Viber Community by clicking here! You can also visit the Sticker Market and download the "Cosmo Girl Sticker Set" here to be automatically part of the group. The stickers will only be available until April 27, so don't miss out on the fun!
Follow Lily on Instagram.
K-UPDATES