The Long Plot, Sans Spoilers
We're introduced to our leads on Kang Dan-i's (Lee Na Young) wedding day. She's having second thoughts about walking down the aisle, so she runs away from the ceremony with her childhood friend Cha Heun-ho (Lee Jong Suk). They don't get very far though and, against her better judgment, she decides to return to the ceremony and push through with the wedding.
Years later, her marriage has fallen apart. Her husband is a deadbeat and she's struggling to make ends meet to provide for her daughter who's studying abroad (Here in the Philippines, actually). Despite her impressive background and résumé, she cannot land a job. The job market has become incredibly competitive, and recruiters don't think she can still hack it after taking a long break from work.
Desperate for money, she secretly pretends to be Cha Heun-ho's housekeeper. He's none the wiser since she cleans the house while he's at work, but she has to find a real job soon since Heun-ho's been threatening to fire the "housekeeper" for being a busybody. Plus, the money she's been earning just isn't enough anymore.
ADVERTISMENT - CONTINUE READING BELOW ↓
After one dismal day of job hunting, where she loses one of her shoes, gets soaked in the rain, and is then accosted by a drunk guy in the middle of the street, she bumps into Ji Seo-joon (Wi-Ha Joon) aka Love Triangle Guy #2. He gets rid of the inebriated menace, gives her his umbrella, and slips her missing shoe on her feet. Turns out he was there when she lost it earlier in the day and decided to rescue it for her.
By now she is also homeless, so she goes to Cha Heun-ho's place to spend the night. The next day, she comes across some paperwork lying around the house about a temp job only for high school grads in Gyeoroo, the publishing company where Heun-ho's the youngest editor-in-chief. She shreds her college degree and work records and decides to apply for the job.
She walks into the interview, to Heun-ho's surprise, and pretends to have less experience and educational background that she actually does. Naturally, she gets the job. He agrees to help her out by keeping her secret and even lets her stay at his place when he finally discovers she's been secretly living in his attic. 
Working and living in close proximity, it's becoming quite clear that Cha Heun-ho has feelings for her, and she begins to wonder if she feels the same way about him. She tries to shrug it off though, concerned that they've always had more of a noona-dongsaeng relationship. Meanwhile, she starts seeing Ji Seo-joon, to Heun-ho's dismay. 
At work, she is hellbent on becoming employee of the year, hoping that they'll hire her for a permanent job. Going above and beyond her task assistant duties and using her ace copywriting skills, she wows her coworkers, except for one, the icy director Ko, who seems to have it in for her.
But Kang Dan-i is determined to do a good job. On top of dry-cleaning errands and coffee runs, she helps the marketing team write a dynamic copy for one book and create an innovative marketing strategy for another, but it's beginning to look like all her hard work may not be enough to help her keep her job. A loophole in the company's policy prevents them from hiring a temp like her for a full-time position.
ADVERTISMENT - CONTINUE READING BELOW ↓
On the love life front, Dan-i finally tells Seo-jun that they're better off as friends, as her affection for Heun-ho gradually deepens. And she's lucky to have him around as a shoulder to cry on when her lie finally catches up with her.
Her second chance at love is clearly working out in her favor, but will her second chance at a career fare just as well?
The Short, Honest Plot
After Kang Dan-i's marriage falls apart, she decides to rejoin the workforce to provide for her daughter. But the job market has become even more cutthroat in her absence, and nobody will take her on. So when a high-school-grad-only temp job opens at Gyeoroo, the book publishing company where her childhood friend Cha Heun-ho is the youngest editor-in-chief, she pretends to have less experience than she actually does just to get her foot in the door.
At Gyeoroo, Kang Dan-i flourishes, rekindling her childhood love for books, and drawing inspiration from her coworkers' passion for their jobs. Her new job also gives her and childhood friend Cha Heun-ho the opportunity to grow closer, and perhaps explore what else they could be to one another. And slowly it dawns on her that he may be more than just a dongsaeng (little brother) to her after all.
ADVERTISMENT - CONTINUE READING BELOW ↓
The Actors And Where You Last Saw Them:
Lee Jong Suk
The last time you saw the young heartthrob was probably in the hugely popular While You Were Sleeping with Bae Suzy for which he won Best Actor in the 2017 SBS Drama Awards. He also had a cameo on Weightlifting Fairy Kim Bok Joo, starred in Gogh, The Starry Night, and the hit show W with Han Hyo Joo.
ADVERTISMENT - CONTINUE READING BELOW ↓
Lee Na Young
She was last seen in the 2010 K-drama The Fugitive: Plan B with Korean international star Rain and in the 2018 movie, Beautiful Days.
Jung Eugene
This isn't the first time she co-starred with LJS, having been in both While You Were Sleeping and W. Her last K-drama was Still 17.
ADVERTISMENT - CONTINUE READING BELOW ↓
Wi-Ha Joon
Prior to playing the role of Ji Seo-joon in Romance Is A Bonus Book, Wi-Ha Joon starred in Matrimonial Chaos and Something In The Rain.
ADVERTISMENT - CONTINUE READING BELOW ↓
Kim Tae Woo
You may have seen him in K-dramas like Secret Mother, Queen of Mystery 2, or The Most Beautiful Goodbye.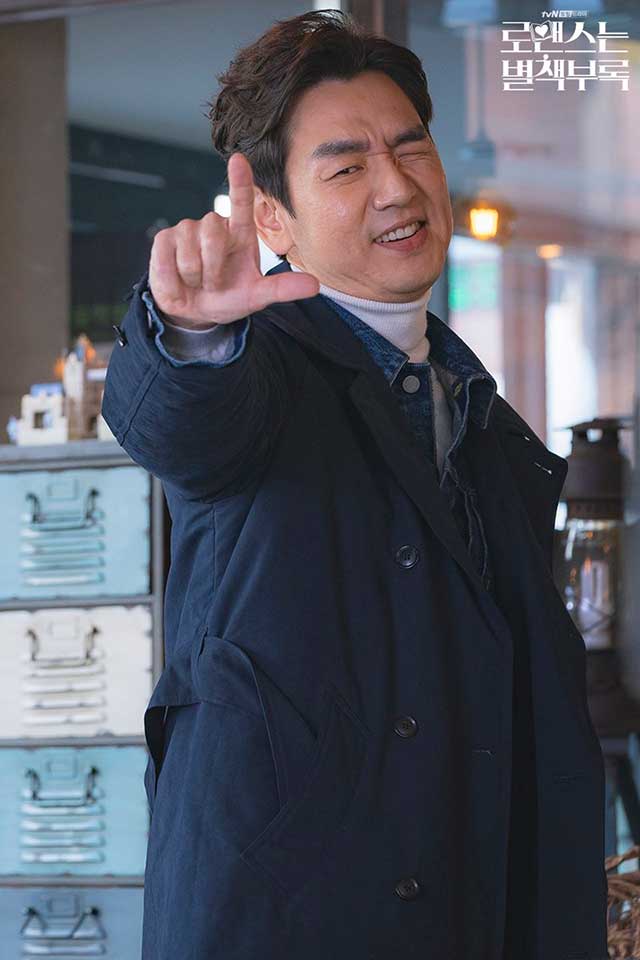 Kim Yu-Mi
She starred in Can We Fall In Love, Again?, Heartless City, and God Of War.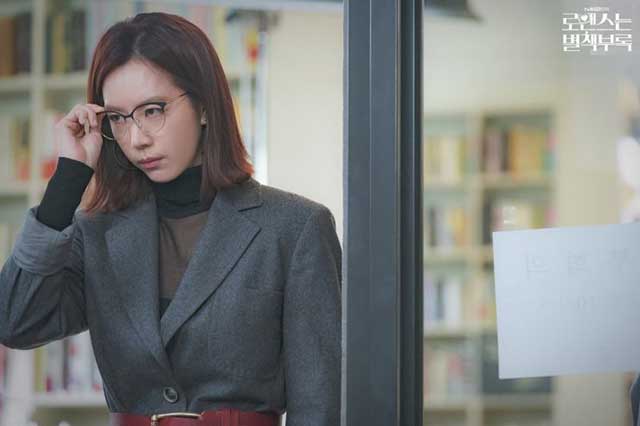 ADVERTISMENT - CONTINUE READING BELOW ↓
Kim Sun Young
Her recent K-dramas include Just Dance, Dear My Room, and Prison Playbook, but you probably remember her from Reply 1988.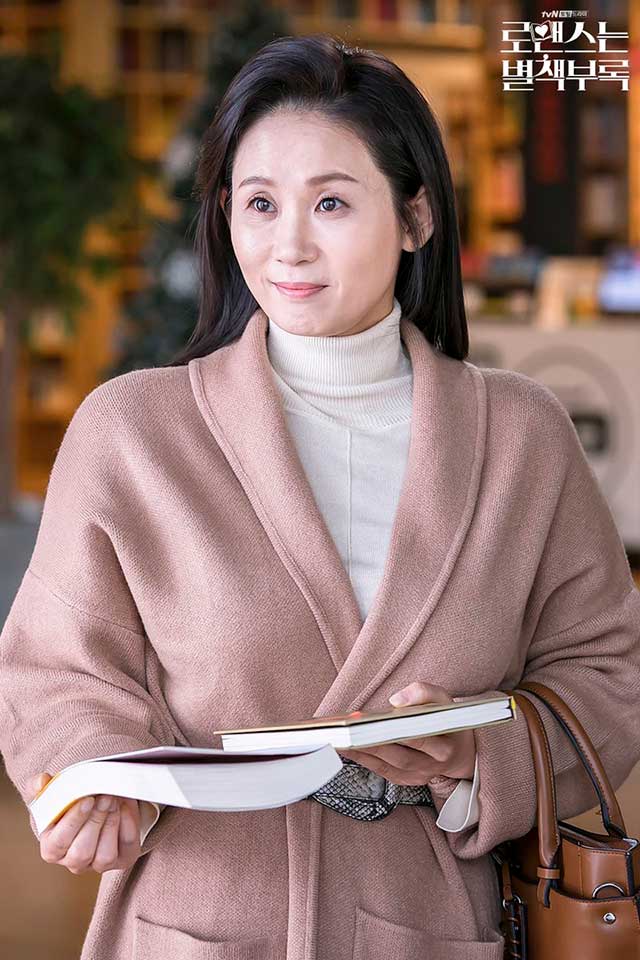 Jo Han Chul
He's been in popular K-drams like Healer, Oh My Ghost, and 100 Days My Prince.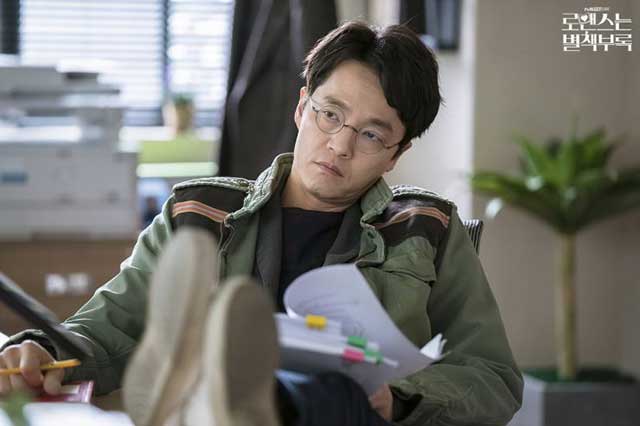 ADVERTISMENT - CONTINUE READING BELOW ↓
Kang Ki Doong
You may remember him from Love In The Moonlight or Fight For My Way. His most K-drama before RIABB was About Time.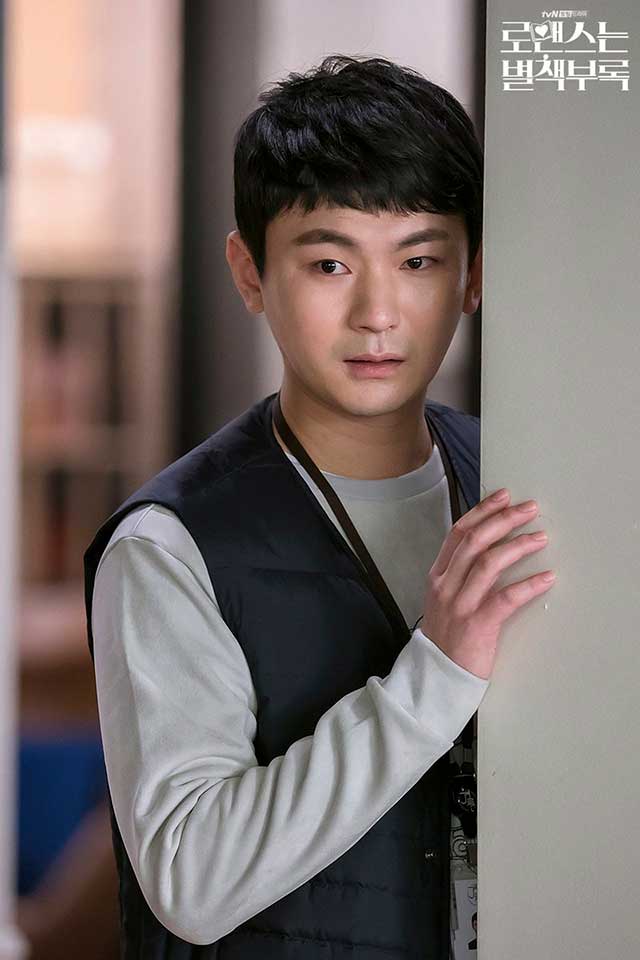 Park Gyu Young
The young actress was in Suspicious Partner, Queen of Mystery 2, and The 3rd Charm.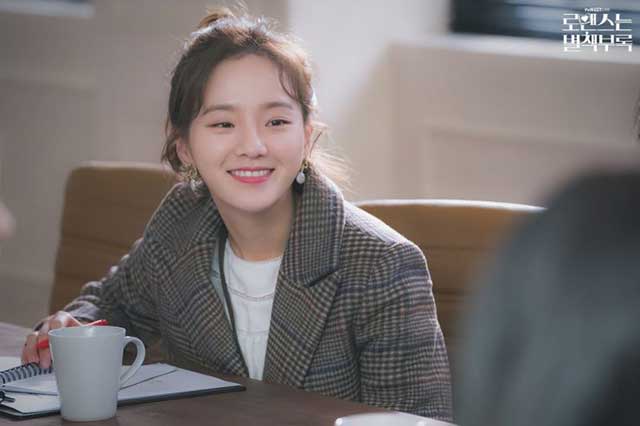 ADVERTISMENT - CONTINUE READING BELOW ↓
Did You Know?
1. Romance is a Bonus Book was Lee Jong Suk's last drama before he began his mandatory military enlistment on March 8. We'll miss you, oppa! Now excuse us as we go cry in a corner.
2. Lee Na Young is actually Lee Jong Suk's dream girl in real life. In a 2012 Soompi article, it was revealed that Lee Na Young was his "ideal type." Three years later, in a different Soompi article, it was reported that Na Young was still his crush. Aaaaaaw!
ADVERTISMENT - CONTINUE READING BELOW ↓
3. This is Lee Na Young's first TV drama in almost a decade!
4. Romance Is A Bonus Book is actually the Korean remake of the American hit TV show Younger. An article in Forbes does a side-by-side comparison between the two shows and breaks down the similarities and differences.
ADVERTISMENT - CONTINUE READING BELOW ↓
What My Friends Think:
"Not an LJS fan; I honestly did not even liked him even after watching WYWS so I was a bit hesitant to watch this. But the reviews got me curious, so I did. I now get why others love LJS. He's so charming in this drama. Even the lead girl is lovable. They were an unlikely pair but they clicked. The fact that the girl was older wasn't awkward. I especially love the story. It was very light and heartwarming.
"The office, the work environment on the show, the fashion were all so beautiful. It was also nice that all the main characters had their own story arc. And the show had so many life lessons—on friendship, on the struggles of a publishing company, on the challenges of being a woman who left work to focus on family." —Juliet Bautista
"Romance is A Bonus Book is just a lovely Korean telenovela. If you are looking for heavy drama or political conspiracies, this is not the show for you. It is a love story, a story of second chances in love and life. It is also an homage to books and the love of reading. Some of the best dialogue are commentaries on books and the trials and heartaches of the publishing world. Lee Jong Suk and Lee Na Young are wonderful and have a great supporting cast. This is one of those shows that I think can be watched again and again." —Lara De Jesus
ADVERTISMENT - CONTINUE READING BELOW ↓
"It's one of those shows you'll want to keep re-watching. I wasn't really sure about leading lady Lee Na Young because I haven't seen any of her shows, but she won me over with her charming and tenacious character, Kang Dan-i. More than the romance, the real bonus here was the noona sisterhood. I love seeing a more positive light on ladies just being there for each other especially at their workplace. I'm happy that before Lee Jong Suk left us all for his military service, he left us with this wonderful show to remember him by until his next show. In the end, I wanna work at Gyeoroo Publishing and be part of their awesome team #themoonisbeautiful" —Katsu Modomo
What I Think:
The show really started on a high note, buoyed by the leads' charms. The premise was pretty interesting, too. The opening scene was on one of the pair's wedding day. If you're used to K-dramas, you kind of already know they're going to end up together, so I thought having one of the leads marry someone else at the beginning was a pretty bold move.
ADVERTISMENT - CONTINUE READING BELOW ↓
Of course, she gets divorced right away and her ex-husband is kinda pond scum, so he's easily forgotten. What I'm a little bothered by is that her daughter is barely in the picture, too! She's apparently studying here in the Philippines (in what sounds like a very expensive public school), so it's understandable that she's pretty much in the periphery of all the action. But she's barely mentioned at all, and it's almost like she was just there to move the story forward.
The noona romance is actually quite adorable, mostly because Lee Jong Suk is adorable. It's sweet and light, but at some point, they get a little too cute and precious for my taste. And maybe it's just me and my jaded heart, but once they get together, the chemistry kind of fizzles. You know, like soda that's been left out in the open for too long? Kind of like that.
ADVERTISMENT - CONTINUE READING BELOW ↓
There's a lot more to this story than the relationship between Kang Dan-i and Cha Heun-ho, though. It's also an ode to books. I don't know if it's because of my publishing background, but the challenges they faced, the camaraderie they formed, and their passion for the written word really resonated with me. It was just wonderful to see them really care about the books they published, even addressing the balance between art and profit.
I love the team dynamic, how they all work together towards a common goal. Gyeoroo seems like such a cool workplace, it's no wonder Dan-i wanted to keep her job there. She fell in love with the people and the job, not just with Heun-ho.
They explored the theme of second chances beautifully, too, reminding the viewer that it's never too late to start again, whether in love or career or life in general. The world may be full of challenges, but if you keep your head up like Kang Dan-i, and you stay hopeful and positive, things can work out for you again in the end.
ADVERTISMENT - CONTINUE READING BELOW ↓
I'd Recommend It To:
I think that if you're a fan of Lee Jong Suk you should definitely watch this (although if you are, you probably already have) since this is his last K-drama in a while. It's fun, romantic, and light. It's just the kind of feel-good show you would want to leave your fans with.
I'd also recommend it to bibliophiles, writers, editors, publishers—anyone who works or used to work in print publishing. These days, when all we've been hearing is how dead print is, it's lovely to see a K-drama that celebrates the beauty of the printed word and where all the characters are so passionate about books.
Finally, I'd recommend this K-drama for people looking for second chances. It's a sweet and positive reminder to keep believing, working hard, and pushing forward.