<>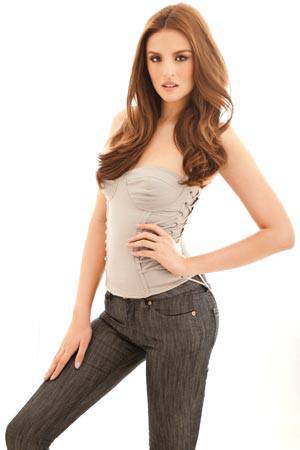 Losing weight is hard work. We may sometimes see celebs as the golden standards for the way we want to look, but even
they
need the help of trainers, nutritionists, and good old-fashioned makeup artists to look as flawless and glamorous as they do. Our own cover girl
Georgina Wilson
has
admitted that she struggled with her weight when she was younger
, but with the right diet and regular exercise, she slimmed down and rose to the top of the modeling industry. But, as we all know, maintaining a trim figure can be just as difficult as achieving it in the first place. That's where weight-loss clinics like
Sexy Solutions
can help.
Sexy Solutions, a subsidiary of the
Belo Medical Group,
aims to eliminate stubborn fat that won't go away with diet and exercise alone. Georgina trusts the holistic fat-reduction clinic to improve her lifestyle through a combination of non-invasive procedures, fitness tips, and diet plans. Her BFF
Raymond Gutierrez
also has the clinic to thank for his new look, which the media got to see in person earlier this year.
The clinic was established by 2011 Fun, Fearless Female Awardee
Cristalle Belo Henares
and is backed by the expertise of
nutritionist Nadine Tengco
and
fitness specialist Edward Mendez.
Together, they encourage you to get the dream body you've always wanted, just like Georgina and Raymond did. It's something worth trying this season, in preparation for all your beach trips (where you'll be flaunting your bikini bod).
There are four body contouring procedures you can choose from:
Lipo Cavitation,
which uses low frequency ultrasound to break down fat cells;
Multi-Firm,
which uses radiofrequency to melt fat, tighten skin, and improve the appearance of cellulite;
Body Sculpt,
which uses muscle energy pulse that contracts the muscle layer and accelerates liquid fat drainage; and
Tite FX,
which uses high voltage pulse combined with radio frequency to tighten and shape the body.
Discover the secrets to a showbiz-worthy body when you check out Sexy Solutions for yourself! Launch the gallery to read Georgina and Raymond's reviews of the clinic, and take a peek at the services offered. You can also watch them talk about their weight loss experiences in the videos below.