*November 2021 Update*
Aside from being a member of Girl's Day, Hyeri is also a successful actress and YouTuber. She even won Celebrity YouTuber Of The Year at the 2020 Best Brand Awards! We know you miss her, so we made a roundup of her K-dramas—and a reality show—for you to stream. 
Here are all the Hyeri K-dramas you should be watching right now: 
1. Hyde, Jekyll, And Me (2015) 
Hyun Bin stars in this drama as a chaebol with Dissociative Identity Disorder (DID)—one personality is cynical and cold, while the other is gentle and caring. Before starring in the fan-favorite Reply 1988, Hyeri played the role of Min Woo Jung, who has had a crush on Hyun Bin's character Robin since high school. 
Where to watch it: Netflix, Viu 
2. Reply 1988 (2015) 
It's time for a rewatch! In this drama, Hyeri plays middle child Deok Sun, who sometimes feels neglected by her family. Reply 1988 is set in Ssangmun-dong, Seoul, and tells the story of five childhood friends and their families. This show is where Hyeri met—and fell for—her real-life BF Ryu Jun Yeol. 
Where to watch it: Netflix, Viu 
3. Entertainer (2016) 
In this drama, Hyeri is paired with actor Ji Sung! Soompi writes that Ji Sung's character Suk Ho is "an entertainment director breaking from a large agency to form his own company." Hyeri plays Geu Rin, a devoted older sister who juggles part-time jobs to support her brother. 
Where to watch it: Viu 
ADVERTISMENT - CONTINUE READING BELOW ↓
4. Two Cops (2018) 
It's time for the old-but-gold body-switching trope: "When a crook's (Kim Sun Ho) spirit inexplicably gets transplanted into the body of a violent crimes detective (Jo Jung Suk), it leads to a peculiar crime-solving partnership." (via Netflix) Hyeri plays "rookie reporter" Song Ji An! 
Where to watch it: Netflix
5. Miss Lee (2019) 
When the president of Cheongil Electronics disappears, Hyeri's character Lee Sun Shim becomes the next president. The company is about to go bankrupt, and Sun Shim does her best to turn things around. (via Viu)
Where to watch it: Viu 
6. House On Wheels (2020) 
Hyeri reunited with her Reply 1988 co-stars Sung Dong Il and Ra Mi Ran in this reality show, where they went camping! In the show, she even gave her onscreen father Sung Dong Il some board games as a gift.  
Where to watch it: Viu 
7. Record Of Youth (2020) 
This drama stars Park Bo Gum as a model-turned-actor named Sa Hye Jun, who is determined to reach his dreams despite opposition from his family. Hyeri appeared in Episode 13 of the show as Lee Hae Ji, "a top actress who was looking for a personal makeup artist."
Where to watch it: Netflix
8. My Roommate Is A Gumiho (2021)
In this drama, Hyeri stars as "a straightforward AF college student who has never experienced being in a relationship. One day, she accidentally swallows a male gumiho (nine-tailed fox)'s pearl, and her life changes completely!" Jang Ki Yong plays a 999-year-old gumiho who dreams of becoming human. 
Hyeri's Reply 1988 sister, Ryu Hye Young, even sent her a coffee truck on set! 
Where to watch it: IQIYI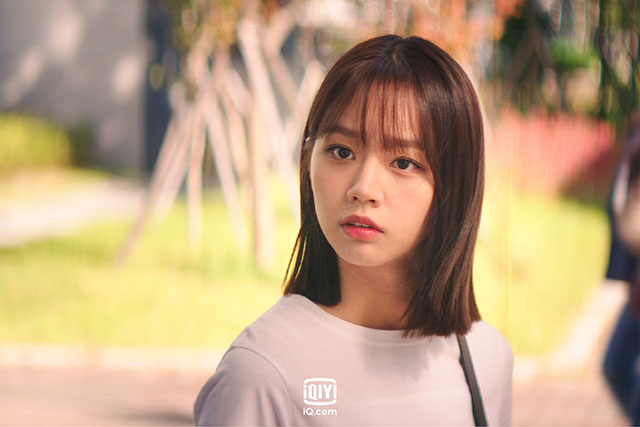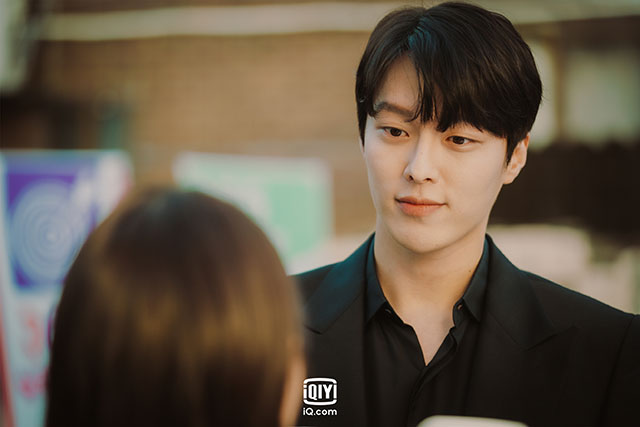 9. Thinking Of The Moon When The Flower Blooms (Coming Soon)
According to Soompi, the series will tell "the love story of Kang Ro Seo (played by Hyeri), a struggling aristocrat who starts illegally making alcohol in order to support her family, and Joseon's greatest inspector Nam Young (played by Yoo Seung Ho), who is known for living a very principled life." The show will premiere on December 20 in Korea!
ADVERTISMENT - CONTINUE READING BELOW ↓
***
We're officially on Viber! Be part of our growing community and subscribe to Cosmopolitan Philippines now!
Follow Lily on Instagram.