*August 2021 Update* 
Ryu Jun Yeol *broke our hearts* with his role in Reply 1988, and we've been in love with him ever since. At present, Jun Yeol is very active in saving the environment and is in a longtime relationship with his Reply 1988 co-star Hyeri. According to fan theories, he was also part of the June 2020 Reply 1988 mini-reunion, even though he was noticeably absent from the cast's group photos.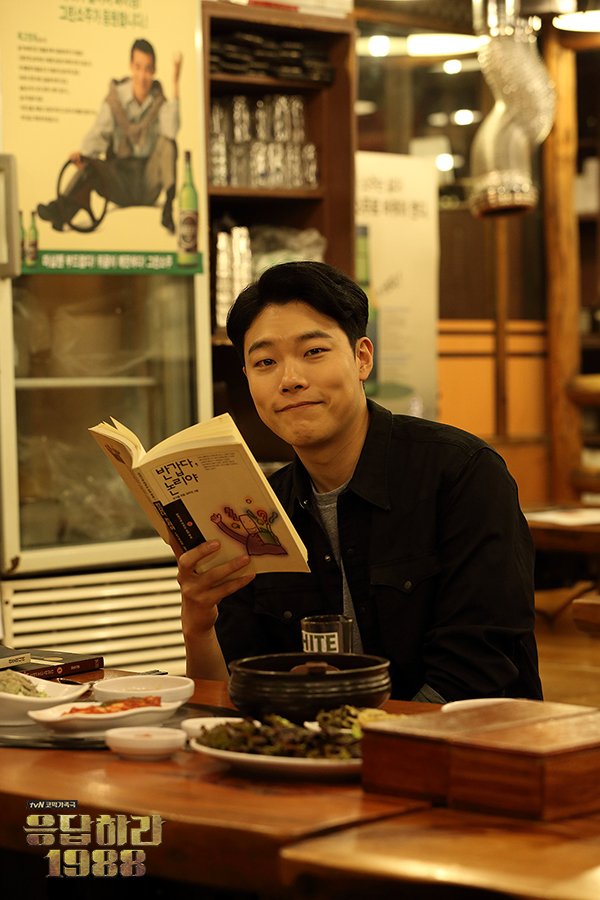 ADVERTISMENT - CONTINUE READING BELOW ↓
Jun Yeol, who will be turning 34 years old in September 2021, has appeared in more than 20 films, K-dramas, and variety shows! 
Here, we listed down nine Ryu Jun Yeol projects you can stream online: 
1. The Producers (2015) 
In this show, a rookie producer played by Kim Soo Hyun enters the world of TV production to be closer to his crush. Jun Yeol makes a guest appearance in the initial episodes of the show as another rookie producer! You can see him as Kim Soo Hyun's officemate in the video clip below. 
Where you can watch it: Netflix 
2. Reply 1988 (2015) 
For most of us, this is the drama that introduced us to Ryu Jun Yeol! He stars as Jung Hwan, who grew up with his childhood friends in the neighborhood of Ssangmun-dong, Seoul. This series catapulted many rookie actors to fame, including Park Bo Gum, Go Kyung Pyo, Lee Dong Hwi, and Hyeri. 
Where you can watch it: Netflix, Viu 
3. Socialphobia (2015) 
Soompi writes that in this movie, a group of young men (including Jun Yeol's character Yan Ge) stumble upon the dead body of "Lena," a person who insulted a soldier on social media after he died because of suicide.
Where you can watch it: Viu 
4. Lucky Romance (2016) 
The drama's Netflix description tells us that in Lucky Romance, a superstitious woman (Hwang Jung Eum) tries "to sleep with a man born in the Year of the Tiger to save her sister's life." Meanwhile, Jun Yeol's character Su Ho is a man who strongly believes in mathematics and science.
Where you can watch it: Netflix 
5. One Way Trip (2016) 
According to Viu, this movie tells the story of "four friends on a road trip who are arrested on suspicion of murder after rescuing a woman from a violent man and getting into a car accident." It also stars Ji Soo, EXO's Suho, and Kim Hee Chan. 
ADVERTISMENT - CONTINUE READING BELOW ↓
Where you can watch it: Viu 
6. Money (2019) 
Jun Yeol plays Il Hyun, a rookie stockbroker who dreams of becoming rich. He gets mixed up with a shady figure who secretly controls the market. Soompi reports that the film surpassed one million moviegoers after just four days!  
Where you can watch it: Viu 
7. Hit-And-Run Squad (2019) 
Waaah, Ryu Jun Yeol with glasses! According to Soompi, this film follows members of a hit-and-run police task force (Gong Hyo Jin and Ryu Jun Yeol) that chases an out-of-control businessman (Jo Jung Suk). This was Jo Jung Suk's first role as a movie villain. 
In an interview, Jun Yeol shared that he openly expressed his opinions about his movie character during production: "It seems to be the result of communication. I opened up a lot about the things I forcefully kept inside of me while walking on eggshells. I certainly had a lot of opinions in this film compared to the other ones. The director listened to me a lot and heeded my opinions. He supported me."
ADVERTISMENT - CONTINUE READING BELOW ↓
Where you can watch it: Viu 
8. Traveler (2019) 
This reality show featured Jun Yeol and Lee Je Hoon as they traveled around Cuba to visit places like the Malecón, Morro Castle, Playa Girón, Caleta Buena, and Varadero! During a JTBC press conference for the show, Jun Yeol shared: "I've never felt that [Lee Je Hoon] acted younger than me. Lee Je Hoon was the perfect travel mate. We were very in sync. This is the first time I've gotten along so well with someone while traveling. I've traveled with various people, including same-aged friends and people who are older and younger than me, but Lee Je Hoon is a person that anyone would like as a travel mate."
Where you can watch it: Viu 
9. Lost (2021) 
According to Soompi, the drama tells the story of Boo Jung (Jeon Do Yeon), "a ghostwriter in her forties who feels as though she hasn't amounted to anything." Ryu Jeon Yeol will play Kang Jae, "a man struggling to make ends meet who is terrified of his unpromising future." Disclaimer: The drama will air its first ep in Korea on September 4, 2021, and we're *crossing our fingers* it'll be available on streaming sites soon!
ADVERTISMENT - CONTINUE READING BELOW ↓
Soompi reports that Jun Yeol has also received an offer to star in a science fiction film called Alien. We can't wait for his next project! 
MORE ABOUT RYU JUN YEOL: 
Hyeri On Her Longtime Relationship With Ryu Jun Yeol: 'He always makes me feel thankful'
A Timeline Of Hyeri And Ryu Jun Yeol's Relationship
#KDramaTrivia: 'Reply 1988's Ryu Jun Yeol Is Actually A Talented Photographer!
*** 
We're officially on Viber! Be part of our growing community and subscribe to Cosmopolitan Philippines now!
Follow Lily on Instagram.