Jo Jung Suk and Gummy's relationship have stood the test of time (they have been together for more than eight years!) and at this point, we're wishing our ~future~ married life will be as happy as theirs. ICYDK, the couple has already the knot and are parents to a baby girl! By now, your mind is probably filled with questions like, "How did they meet?" "Who liked who first? "Did they ever break up?". Dontchu worry, dear reader—we've got all the answers for you! Here's a *detailed* timeline of Jo Jung Suk and Gummy's relationship.
A timeline of Jo Jung Suk and Gummy's relationship
February 2015 - Jo Jung Suk and Gummy's agencies confirm they're dating
Although it was only revealed this year, the two were already a couple since 2013! Jo Jung Suk and Gummy met through a common friend and their love for music brought them closer together. They're pretty lowkey, and the way they support each other is by showing up to their latest projects—like when Gummy attended Jo Jung Suk's VIP movie premieres.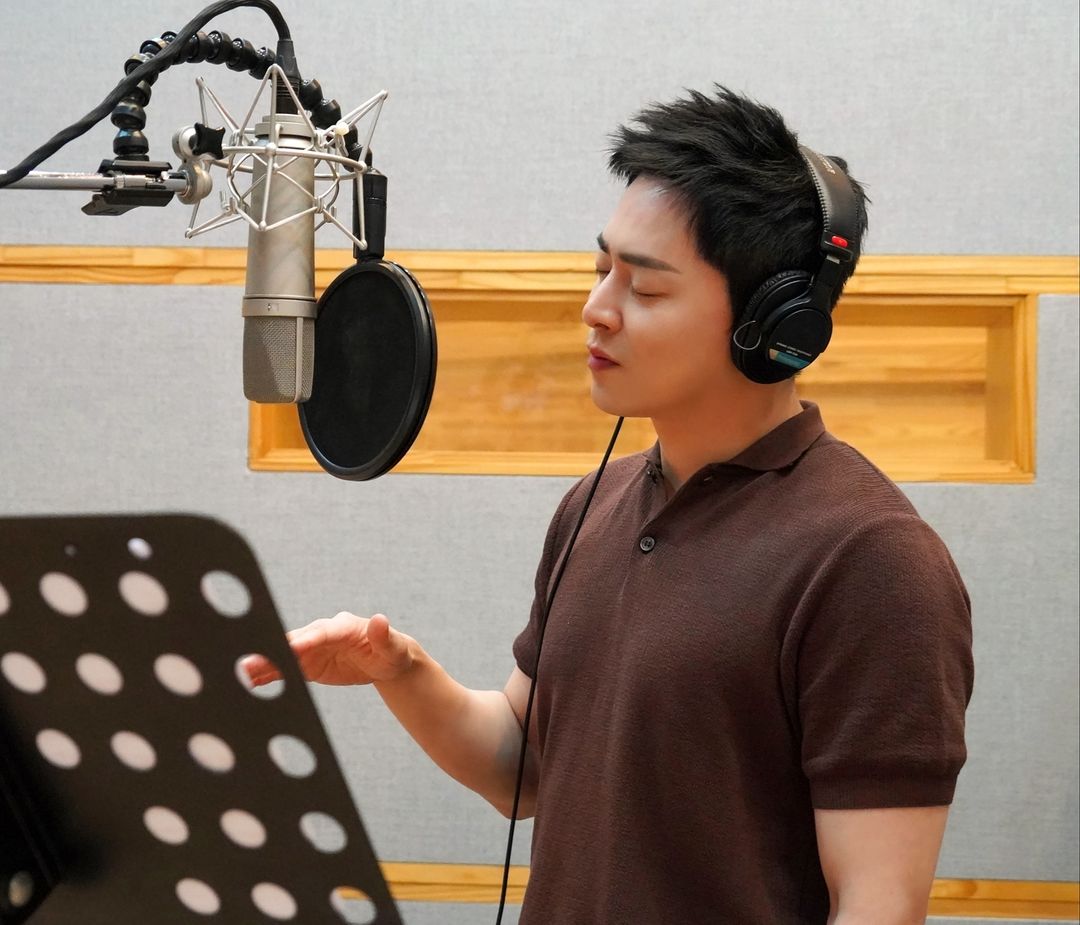 ADVERTISMENT - CONTINUE READING BELOW ↓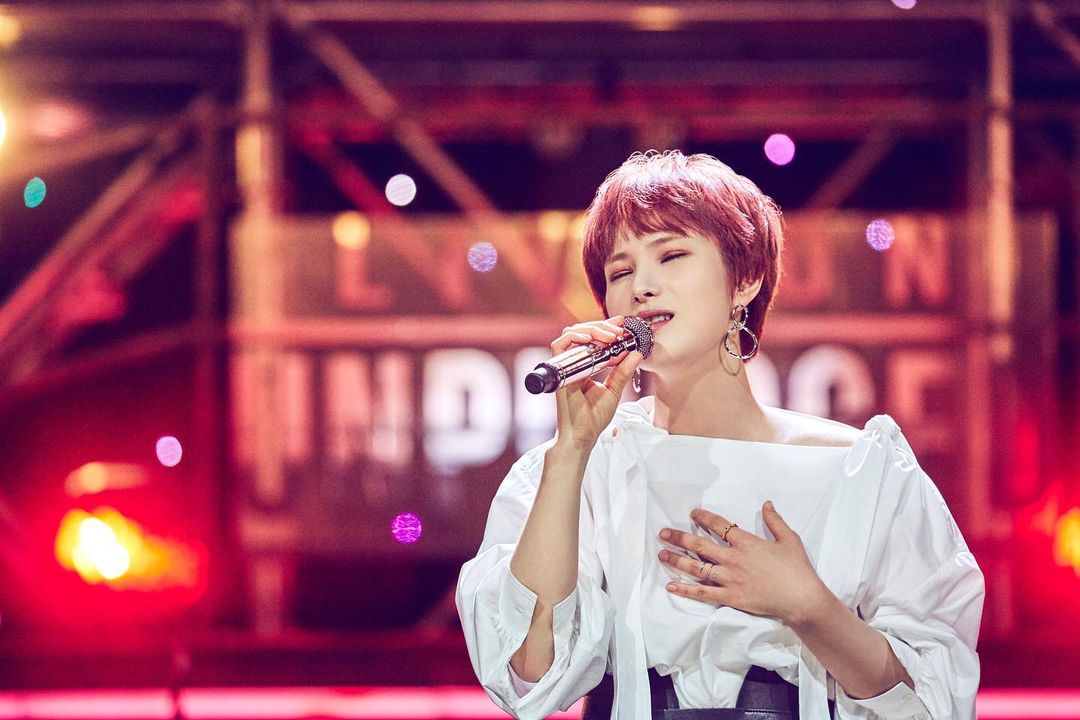 April 2015 - Gummy shares she imagined breaking up with Jo Jung Suk while singing her new song
Gummy explained in an interview how she prepared for her song, "The Only Thing I Can't Do," which is a remake of Park Hyo Shin's debut track. This includes thinking of being separated from Jo Jung Suk. Watch this video with subs and prepare to wipe your tears:
February 2016 - Jo Jung Suk gets the ~approval~ of Gummy's mom
Mothers know best! When Gummy appeared in the TV show Happy Together, the hosts called her eomma and asked what she thinks of his boyfriend, to which she replied:  "Jo Jung Suk has a perfect score as a potential son-in-law. Gummy is already past the age for marriage, so I hope she will get married soon." 
November 2016 - Jo Jung Suk reveals Gummy's thoughts on his love scenes, Gummy calls Jo Jung Suk during a variety show
If you've watched Don't Dare To Dream, you'll know how passionate Jo Jung Suk and Gong Hyo Jin's kissing scenes are in this drama. Nonetheless, the actor said Gummy understands his work and that she never gets jealous. #CoupleGoals
In the same month, we got a ~glimpse~ of how the two would talk to each other: Gummy appeared in an episode of I Live Alone where she received a phone call from her BF. We only *heard* some parts but they're so, so sweet! Gummy asked him, "Where are you? You must be tired," and she ended the call by saying "You've worked hard." You'll often hear this phrase in K-dramas when someone wants to show their appreciation for a person's efforts.
May 2017 - Jo Jung Suk and Gummy are caught in breakup rumors
Uh-oh, the inevitable has happened! Due to the lyrics of Gummy's single, "The Quintessential Man," people thought the couple has broken up. They believe the song is an ode to Jo Jung Suk, since the word "quintessential" translates to jung suk in Korean. Gummy's agency is quick to address this issue and announced that their relationship is going strong.
January 2018 - Jo Jung Suk gives a special shoutout to Gummy in his acceptance speech
Since the couple doesn't really show their relationship that much in public, many are speculating about their split once again. In an article by Soompi, Jo Jung Suk confirmed they're still together when he was awarded during the 2017 MBC Drama Awards. He also added how they're "dating well" despite their busy schedules. 
June 2018 - Reports reveal Jo Jung Suk and Gummy will get married *soon*, Gummy writes a personal letter regarding their upcoming wedding
And our couple's relationship is now on a new level! Jo Jung Suk himself announced their marriage via the news outlet MyDaily: "We plan on marrying sometime in the fall. We have not yet held a formal meeting between our families or decided on a venue and things like that as I am in the middle of filming the movie Hit-And-Run. We will love each other and live happily together married."
ADVERTISMENT - CONTINUE READING BELOW ↓
Following this, Gummy took to her fan cafe and expressed her feelings about tying the knot with him. "He's someone who has given me lots of comfort and strength for a long time, and someone who has taught me a lot. I am very grateful to have met such a great person. And I believe it was all thanks to the sincere support you've given us."
July 2018 - Jo Jung Suk and Gummy shares *dreamy* wedding photos
The two had their shoot in Jeju Island, aka one of the most stunning destinations in South Korea! Since they want it to remain a secret, Jo Jung Suk and Gummy did not tell their friends and colleagues about the shoot. IDK about you but these pics give that ~together forever~ vibes: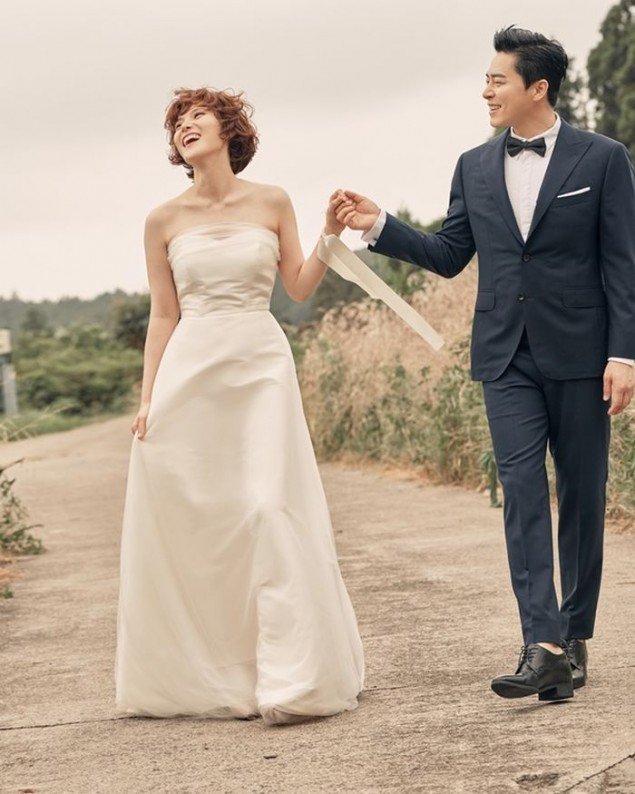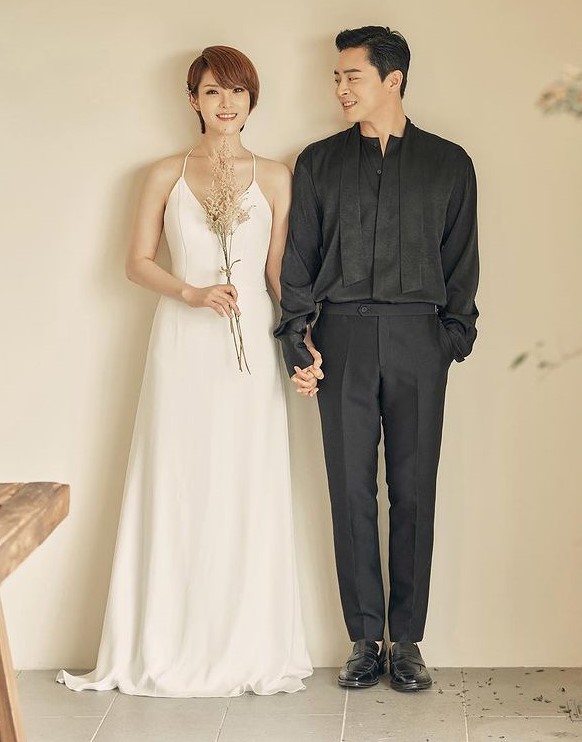 October 2018 - The couple is revealed to be already married
Gummy's agency, C-JeS Entertainment, shared that the two are already husband and wife after holding a promise ceremony. To thank everyone who congratulated them, our OST queen posted a message on her label's Instagram account, where she said they'll "respect and care for each other throughout our lives." *wipes happy tears*
December 2018 - Gummy shares Jo Jung Suk's love language
Curious how Jo Jung Suk describes his longtime relationship with Gummy? His wife revealed it in an episode of Knowing Brothers! "He said, 'I'm the first student to enroll at [Gummy's] Once You Fall For Me You Can't Get Out High School, and I haven't been able to graduate.'" Ang cute naman!
ADVERTISMENT - CONTINUE READING BELOW ↓
January 2019 - Jo Jung Suk further describes Gummy and talks about their married life
Our Jo Jung Suk never runs out of kilig things to say about his wife! This time, he highlighted Gummy's personality, saying how she has made a big impact on his life. He admires her optimism and because of that, he became more understanding after meeting her. "She has an energy that changes people in a good way. I think it's meeting Gummy that made me like that, and not marriage itself." Awww!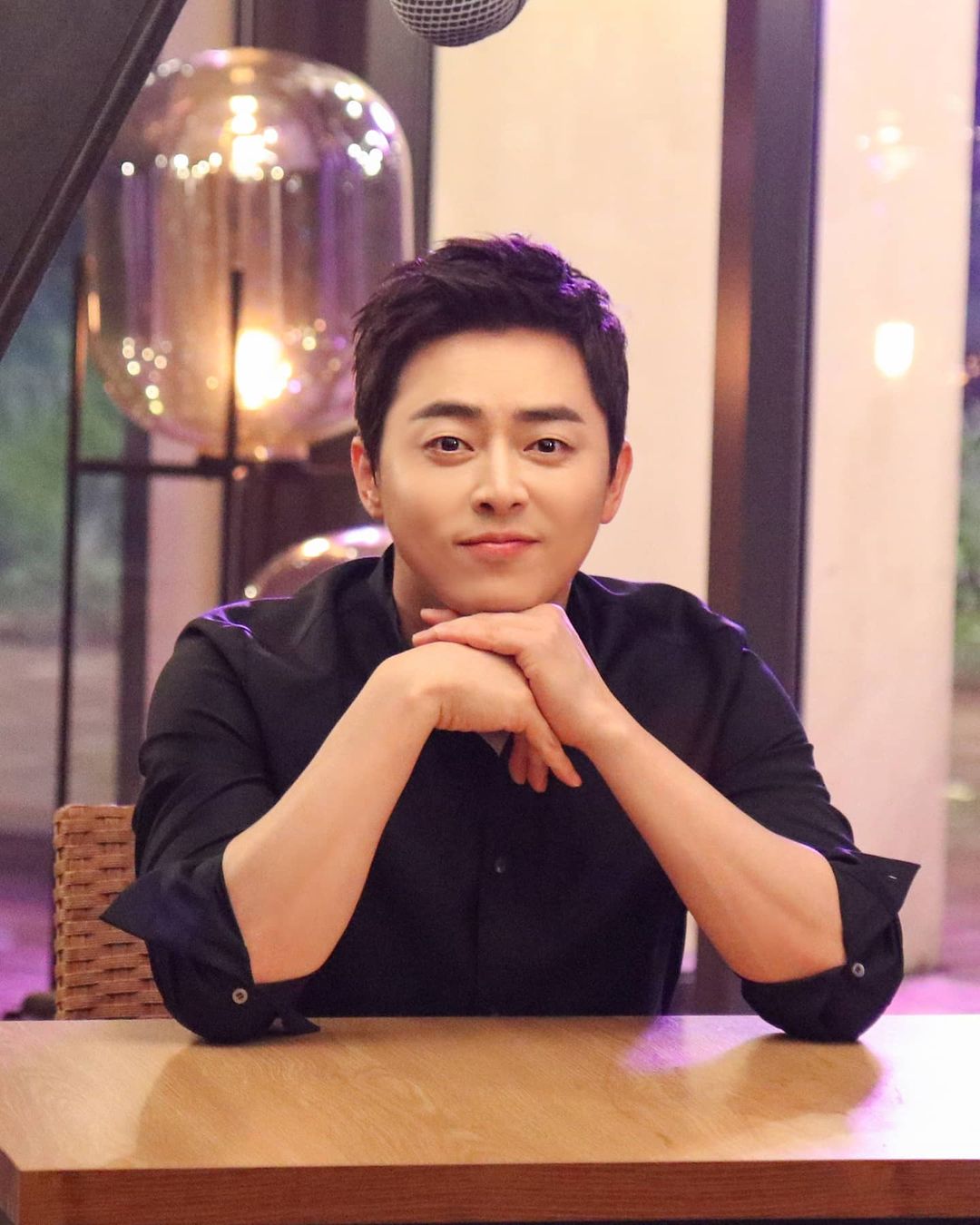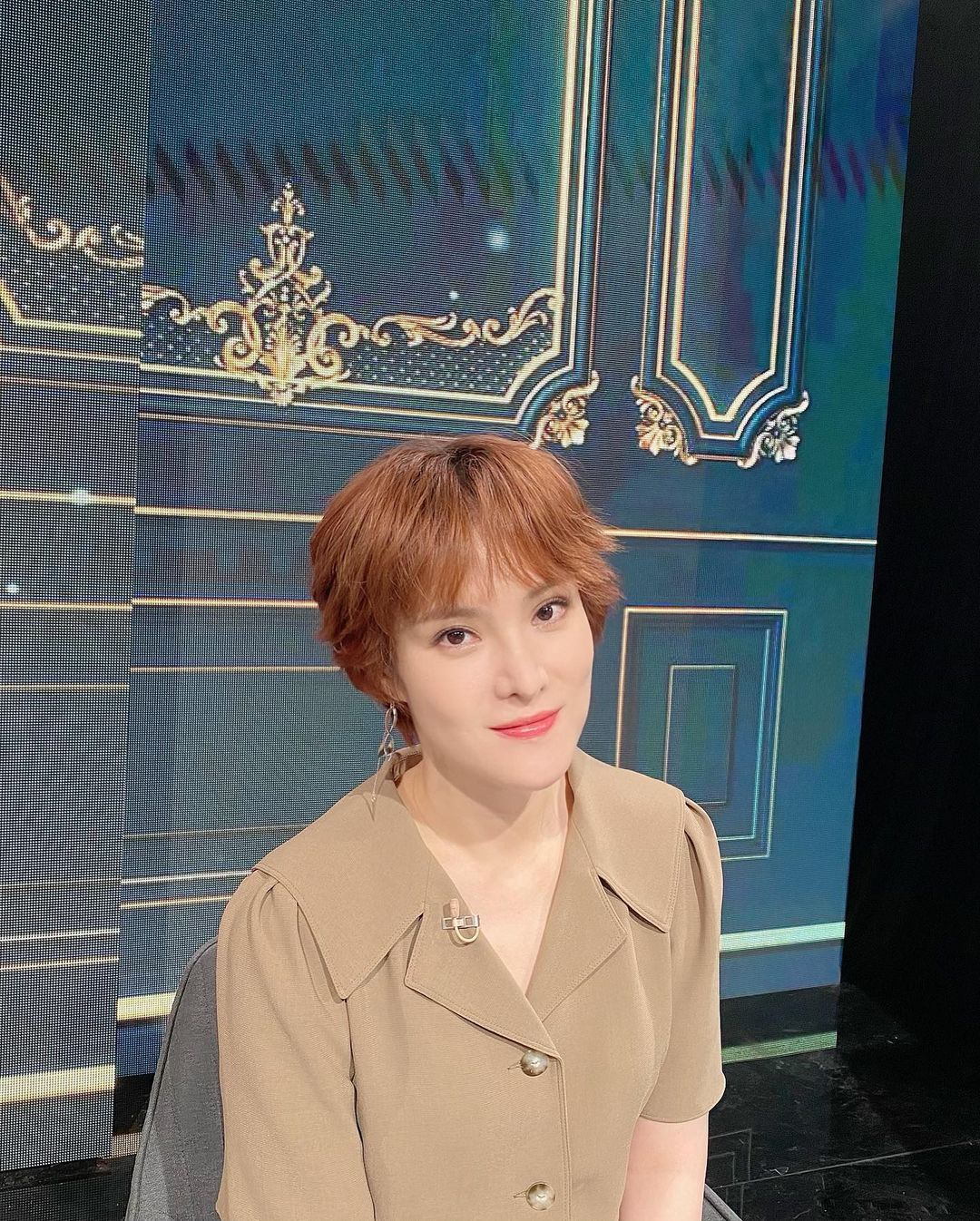 April 2019 - The couple donates to the victims of the Gangwon Province wildfire, Gummy opens up about her relationship with Jo Jung Suk
We stan a kindhearted pair! Jo Jung Suk and Gummy were among the Korean celebrities who provided financial support to the Gangwon Province wildfire victims, and made a hefty donation of  $26,400 or around P1.3 million.
Gummy also appeared in various TV programs during this month where she mentioned her husband. According to her, they really get along with each other and rarely fight. The singer also relayed how much she treasures her song "Shall I Go?" since Jo Jung Suk partly composed it. When asked how they share the copyright profit, she made everyone laugh by admitting they split it in half, LOL!
P.S: If you're wondering why Gummy doesn't sing an OST for Jo Jung Suk's dramas, it's because she wanted the viewers to focus on her husband's project instead of her.
August 2019 - Jo Jung Suk praises Gummy's cooking skills
Indeed, a way to someone's heart is through their stomach! Jo Jung Suk appeared in an episode of the radio program Cultwo Show and told everyone about his wife's cooking skills: "...Ji Yeon (Gummy's real name) honestly does take very good care of me in the morning. She never skips making me breakfast."
ADVERTISMENT - CONTINUE READING BELOW ↓
October 2019 - Gummy explains why they never held a wedding ceremony
The singer had an honest answer about this and said that she's not sure who to invite or not to their wedding. To stay away from unnecessary stress, they decided to hold a promise ceremony instead with their parents.
January 2020 - Gummy conveys her love for Jo Jung Suk in her acceptance speech
This time, it's Gummy who mentioned her partner during an awards ceremony: "I've never mentioned him at a place like this in the past but I would like to thank my husband here today. He always makes me feel like a better person as well as a better singer. Thank you so much, my love."
May 2020 - Jo Jung Suk says Gummy love his version of the Hospital Playlist OST, "Aloha"
Did you know that the couple would often monitor each other's projects? For Jo Jung Suk's latest drama, Gummy loved his cover of "Aloha" and that gave him more confidence as a singer. He also shared the changes he noticed after he got married: "I got to enjoy walking. It's fun going for a walk with my wife. I prefer to do things with her than doing them on my own now as well. My life definitely feels more stable than before."
August 2020 - The couple welcomes their first child
Hello to our new parents! Jo Jung Suk and Gummy welcomed their first daughter on August 6, 2020, at a hospital in Seoul. On what it's like having a new member in the family, Gummy said it feels like a miracle every day. Fun fact: She sings a lot of songs to her daughter—from the moment Gummy discovered she was pregnant, up until now that she can play and do other activities!
June 2021 - Gummy shares in *detail* how she met Jo Jung Suk
It seems like the couple's stars are aligned from the very start and their first encounter is proof! According to Gummy, it was Bubble Sisters' Young Ji who paved the way for them to meet as she's actually Jo Jung Suk's Hedwig co-star. One time, Young Ji was scheduled to meet him and she asked Gummy to accompany her. Soon after, they bumped into each other again during Gummy's birthday party. As to who's the first one who fell in love, Gummy said they still *argue* about that, haha!
May your relationship last forever, Jo Jung Suk and Gummy!
Follow Hanna on Instagram.
MORE NAKAKAKILIG KOREAN CELEB RELATIONSHIP TIMELINES:
A Timeline Of Hyeri And Ryu Jun Yeol's Relationship
A Timeline Of Hyun Bin And Son Ye Jin's Relationship
A Timeline Of Shin Min Ah And Kim Woo Bin's Low-Key But Super Kilig Relationship