*November 5, 2021 Update* 
Cheer up, Reply 1988 fans: After it was removed in September, our favorite nostalgic drama is now back on Netflix! This was confirmed by Netflix Philippines via Twitter. You know what to do this weekend! ;)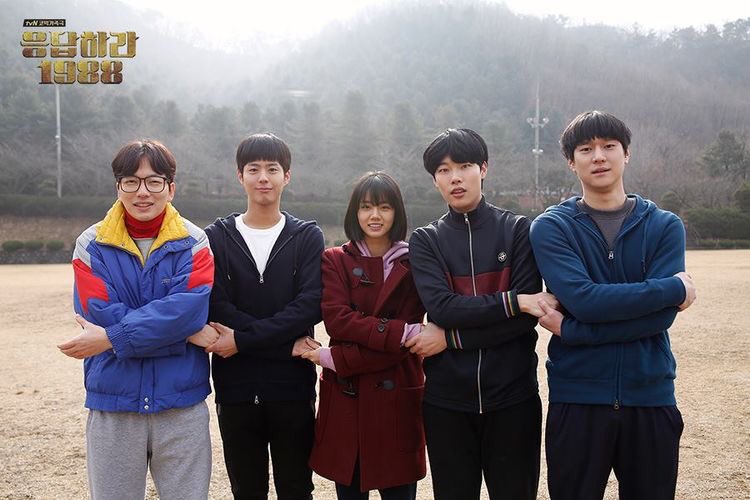 ***
Netflix never runs out of Korean content for its growing audience. A quick scroll on the app and you'll see hundreds of K-dramas, Korean movies, and Korean variety shows. The streaming platform is really dedicated that it even spent $500 million on Hallyu themes this year for us to enjoy. Once in a while, Netflix releases a new original show (like D.P.) or adds a K-drama from years ago (like Lawless Lawyer) to their library. As much as we love ~swimming~ in a variety of content, some titles also have to disappear from the platform.
Why are some shows and movies *removed* from Netflix?
Apart from producing in-house series, Netflix collaborates with content providers around the world for licensing agreements and streaming rights. This is the reason why we can watch different titles anytime we want. But like any other contract, this kind of license also expires. Before a show is pulled out of Netflix, the streaming giant considers things like availability of title rights, popularity, cost, and many other factors.
Continue reading below ↓
Recommended Videos
This month, prepare to say goodbye (huhu) to some of our all-time favorite K-dramas. Here's a list of Korean titles that will be removed from Netflix by September 30, 2021:
1. Reply 1988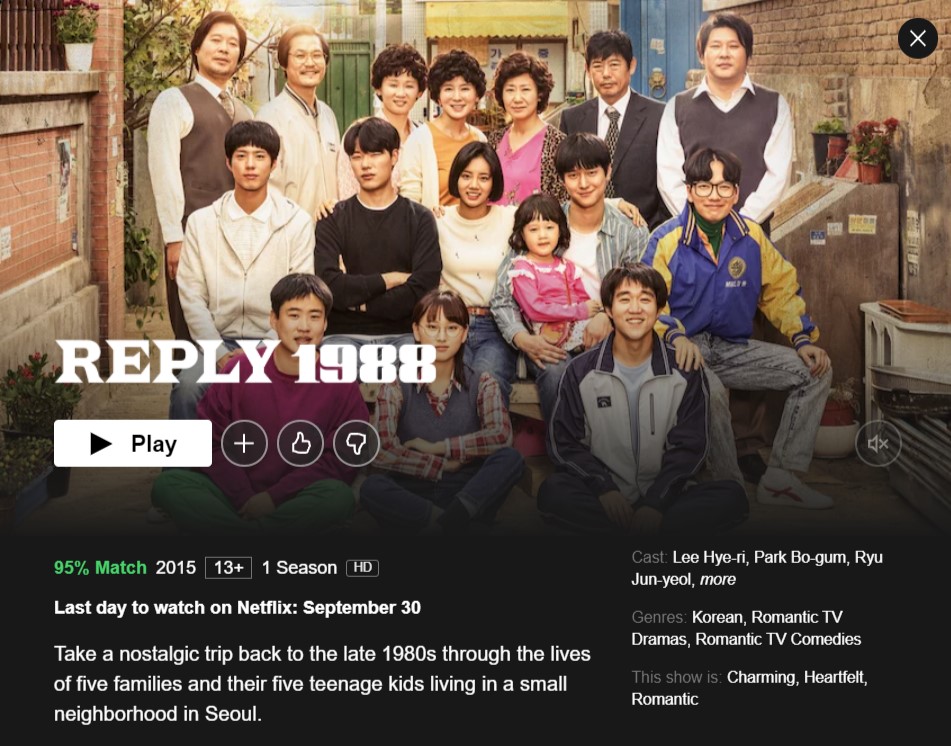 2. Reply 1994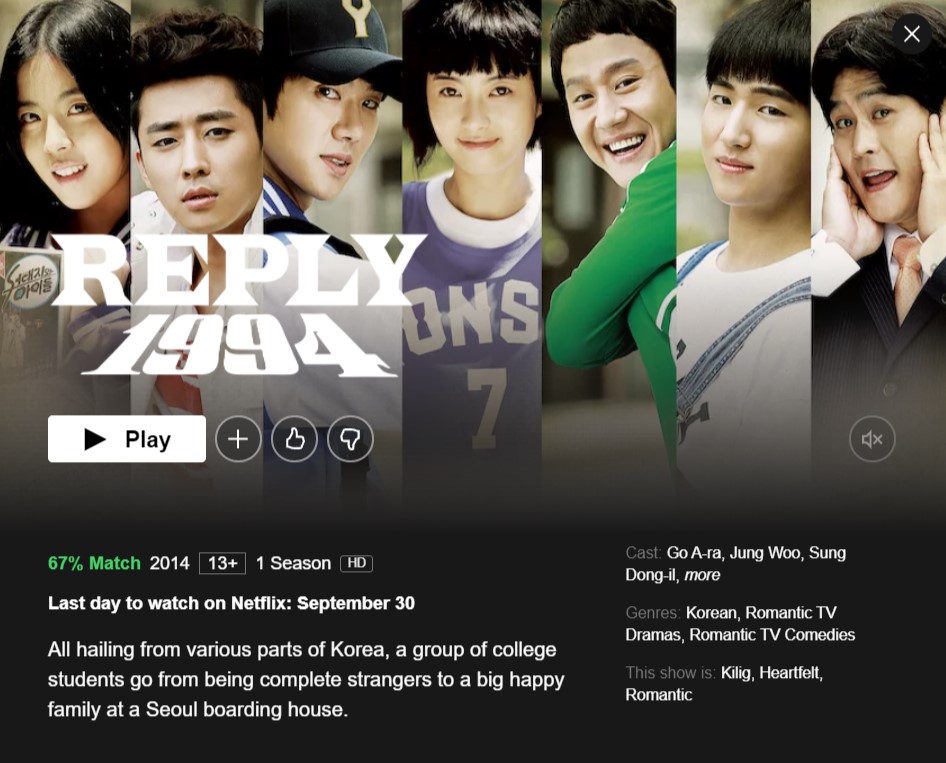 3. Reply 1997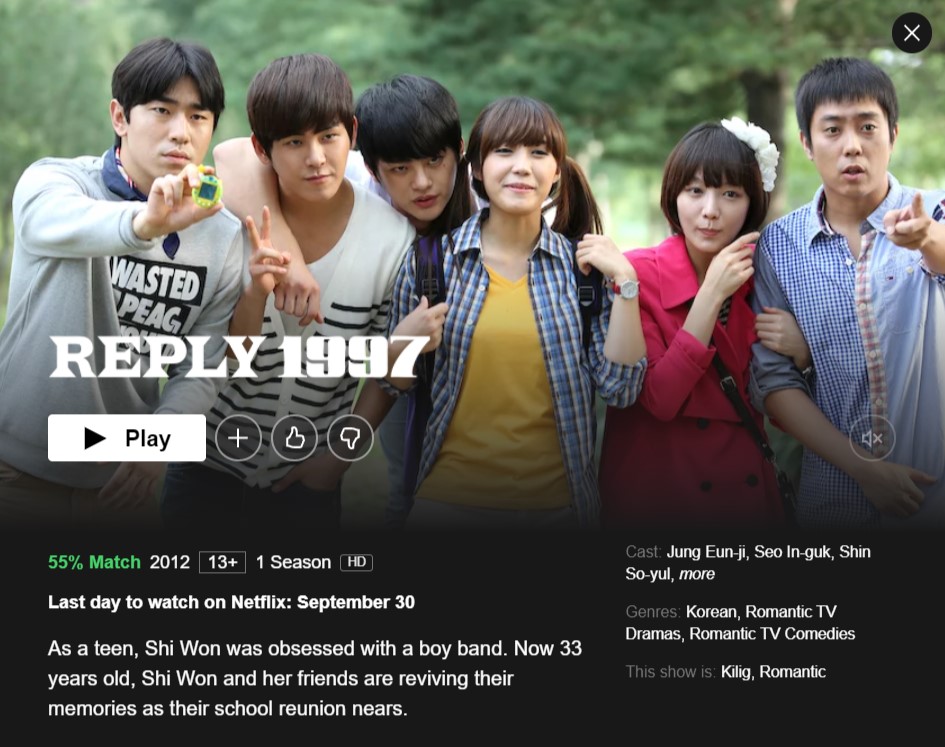 4. It's Okay, That's Love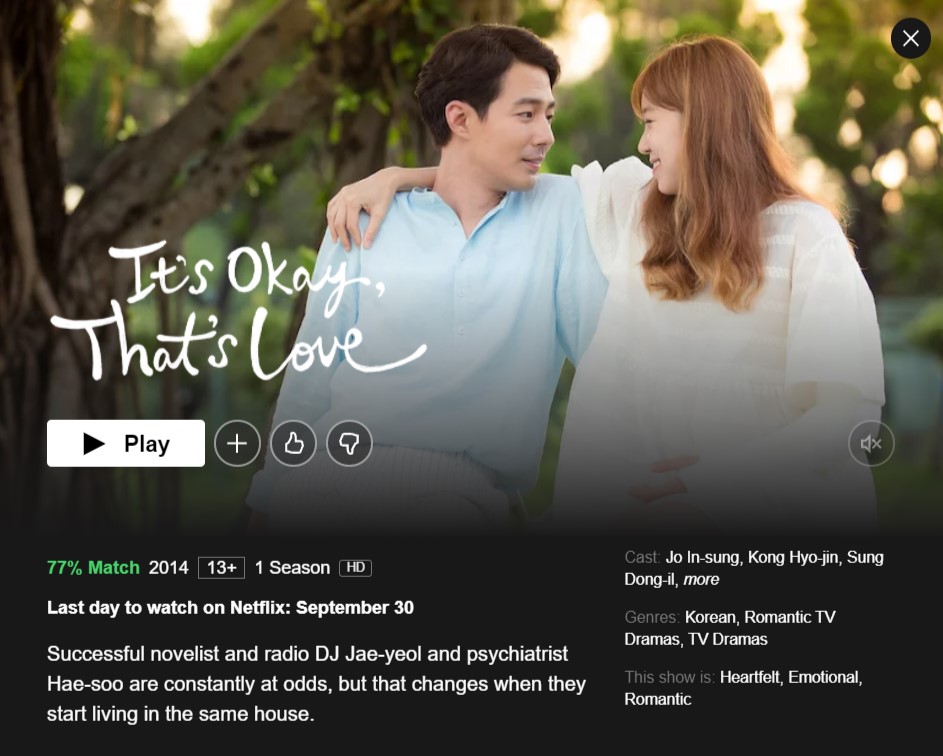 5. Chicago Typewriter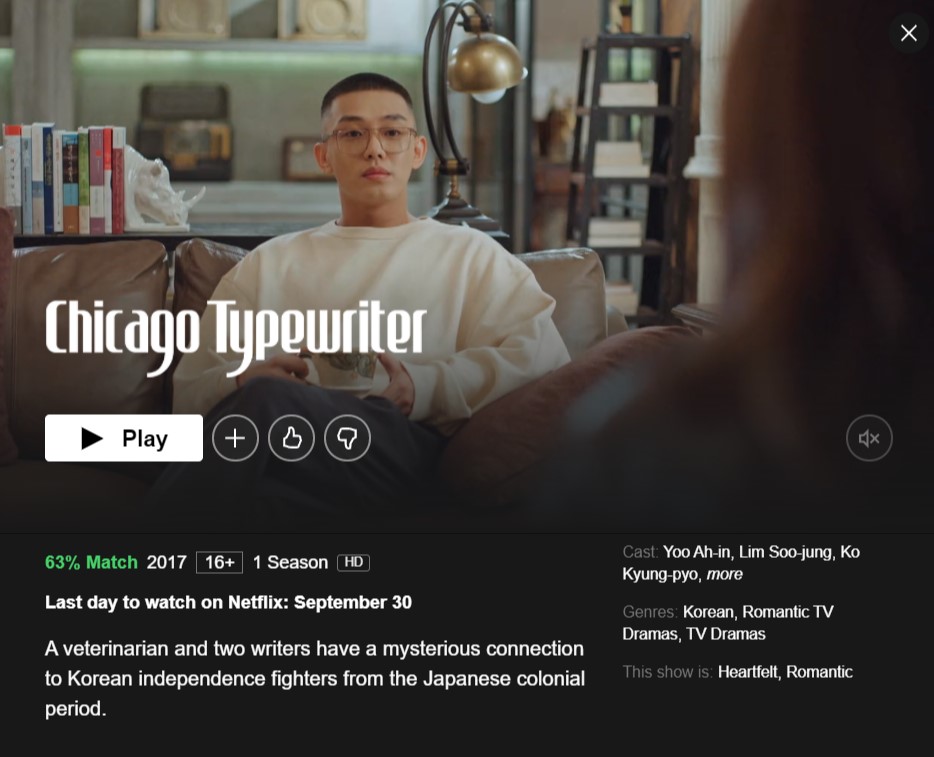 6. The Liar And His Lover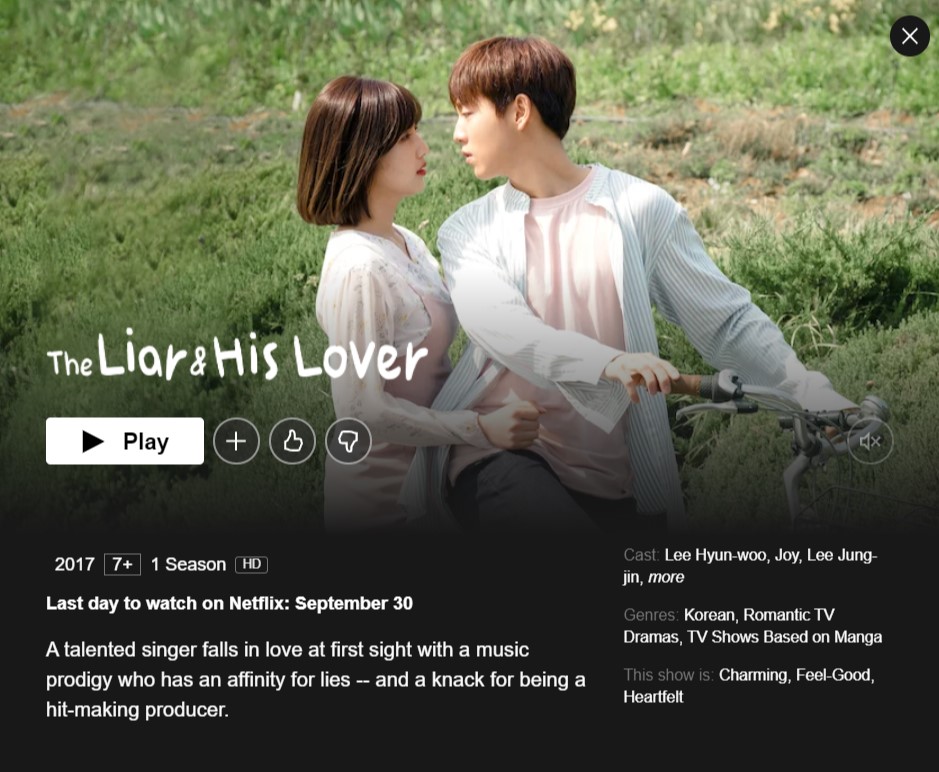 7. Cheese In The Trap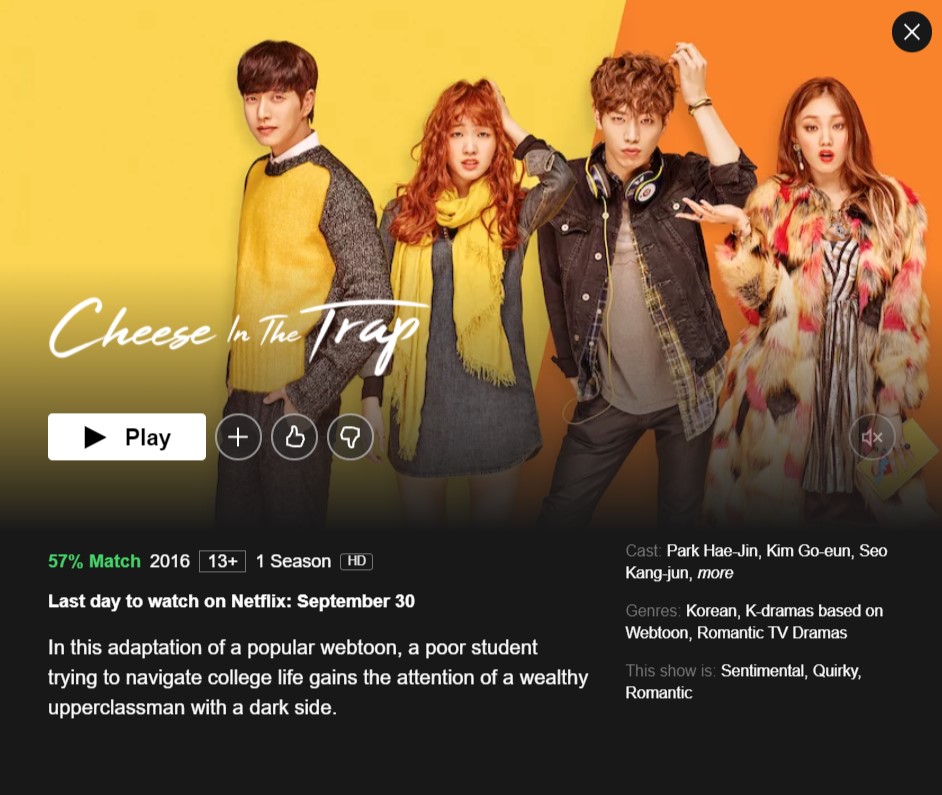 8. Oh My Ghost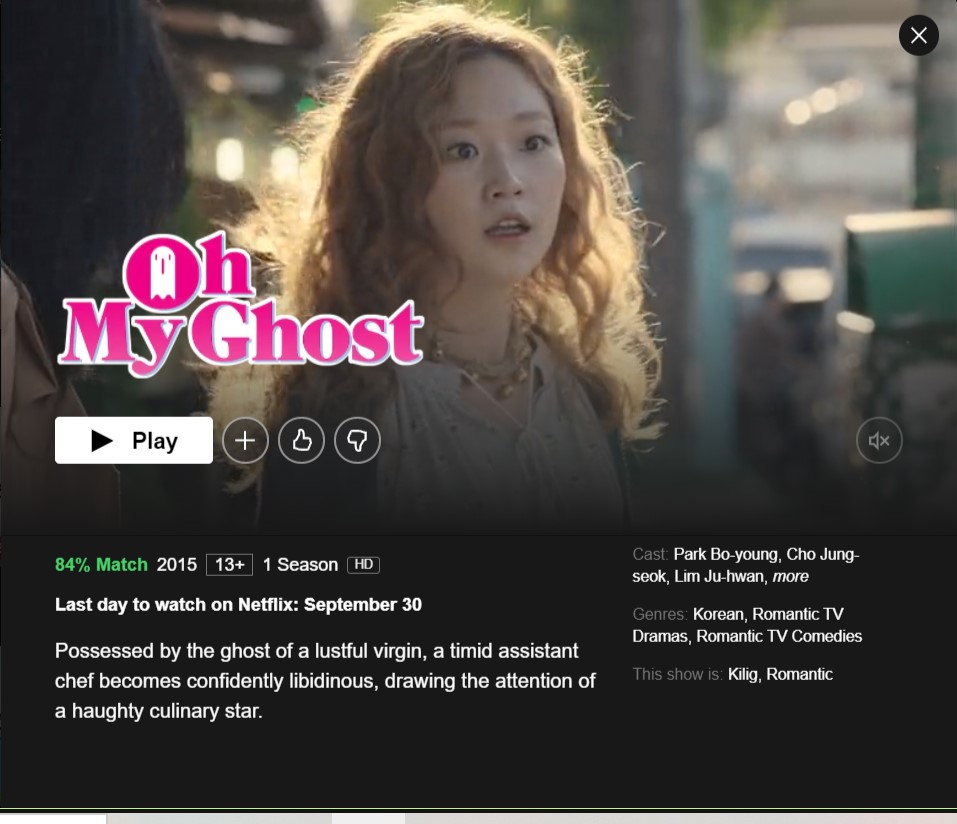 9. Tunnel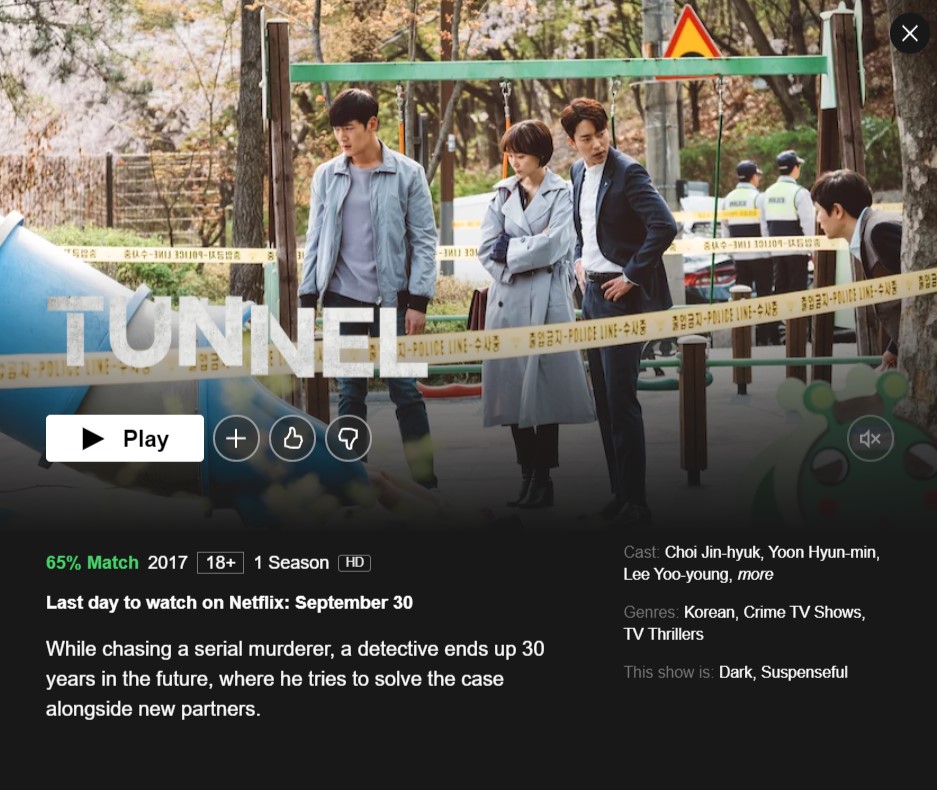 10. Let's Eat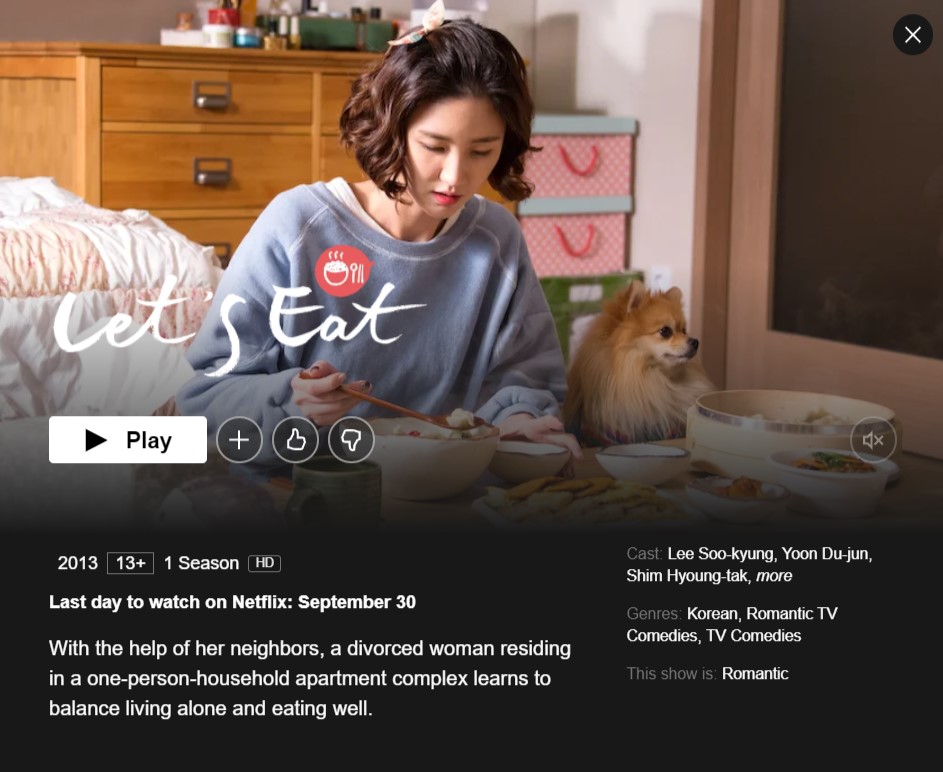 Follow Hanna on Instagram.
MORE K-DRAMA ROUNDUPS RIGHT HERE:
6 Must-Watch Dark And *Intense* K-Dramas
11 K-Dramas To Watch After Work That Won't Stress You Out, Promise
K-UPDATES