If there's one way the pandemic has affected the way Korean entertainment companies do events, it's that they have thought of different and new ways to connect to Hallyu fans all over the world. Years ago, fans would have to time their trips to South Korea with their favorite groups' comebacks to be able to attend events like fansigns and concerts. But now, K-pop groups have video call events on various global sites that even offer exclusive pre-order benefits along with your album purchases.
The winners don't even have to fly to South Korea to attend the fansign. They are able to talk and interact with their favorite Korean celebrities even in the comfort of their homes. But, of course, nothing beats face-to-face interactions and seeing your faves in the flesh. That's why event organizers have taken this up a notch and started bringing offline fansigns in the Philippines! And what we love most about these fansigns? They're intimate events where fans get a chance to talk to their idols one-on-one!
ADVERTISMENT - CONTINUE READING BELOW ↓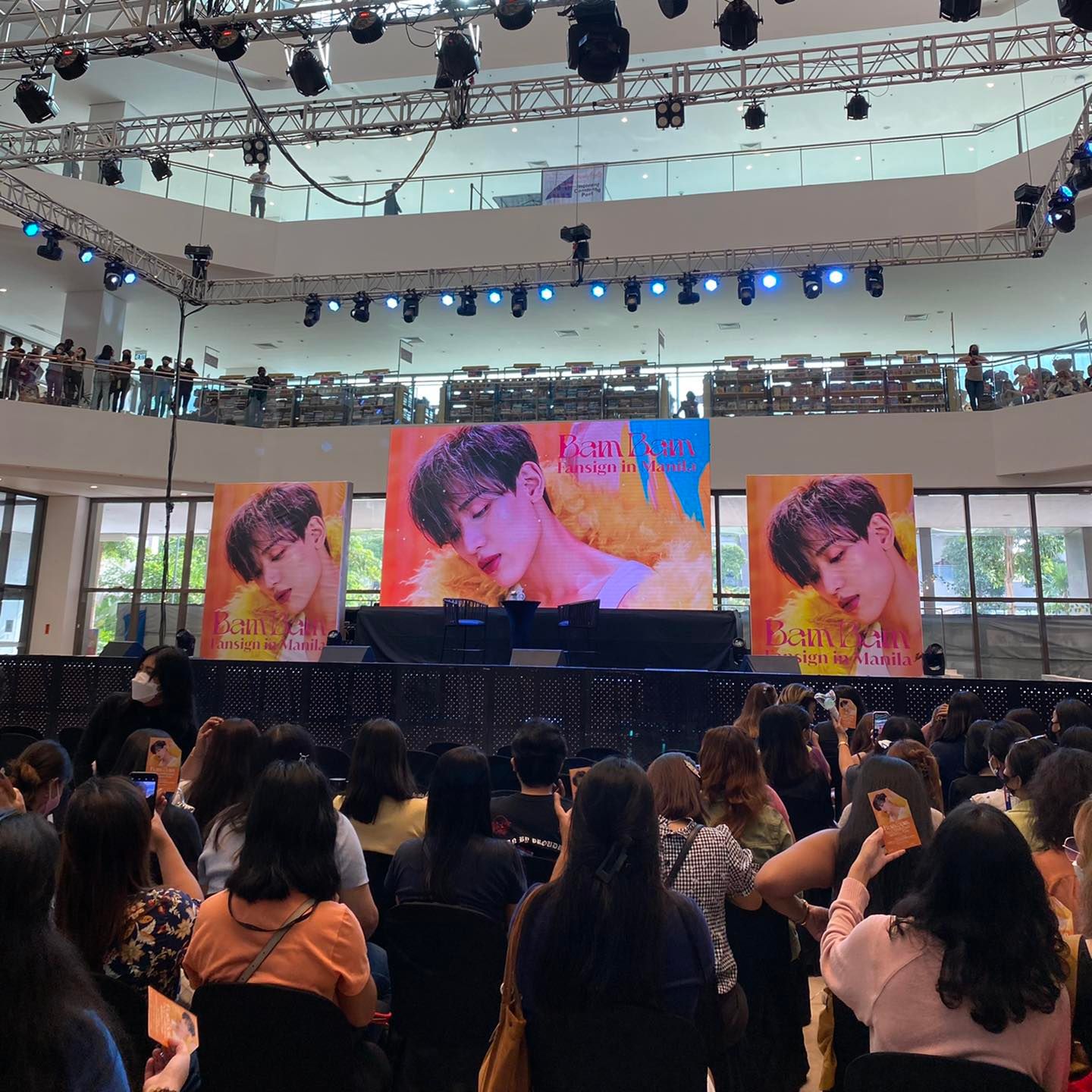 Just in July 2022 alone, CDM Entertainment, one of the event producers in the country, had four fansign events—Yerin's Aria Fansign in Manila, Youngjae's Sugar Fansign in Manila, BamBam's Fansign in Cebu, and BamBam's Fansign in Manila. Yerin was a member of the K-pop girl group GFRIEND and has debuted as a solo artist last May 2022 with her EP, "Aria." Youngjae and BamBam are members of the K-pop boy group GOT7, and they each have released their own solo EPs this year, Sugar and B, respectively. Youngjae also had a mini concert on the same day as the fansign. And BamBam was also part of the lineup of K-pop Masterz in Manila, a concert organized by PULP Live World, also featuring TREASURE and fellow GOT7 member, Jackson (with the special participation of Sandara Park!). July was truly packed for K-pop fans! If you missed out on these events, don't worry. There will probably be more events this year!
ADVERTISMENT - CONTINUE READING BELOW ↓
Recommended Videos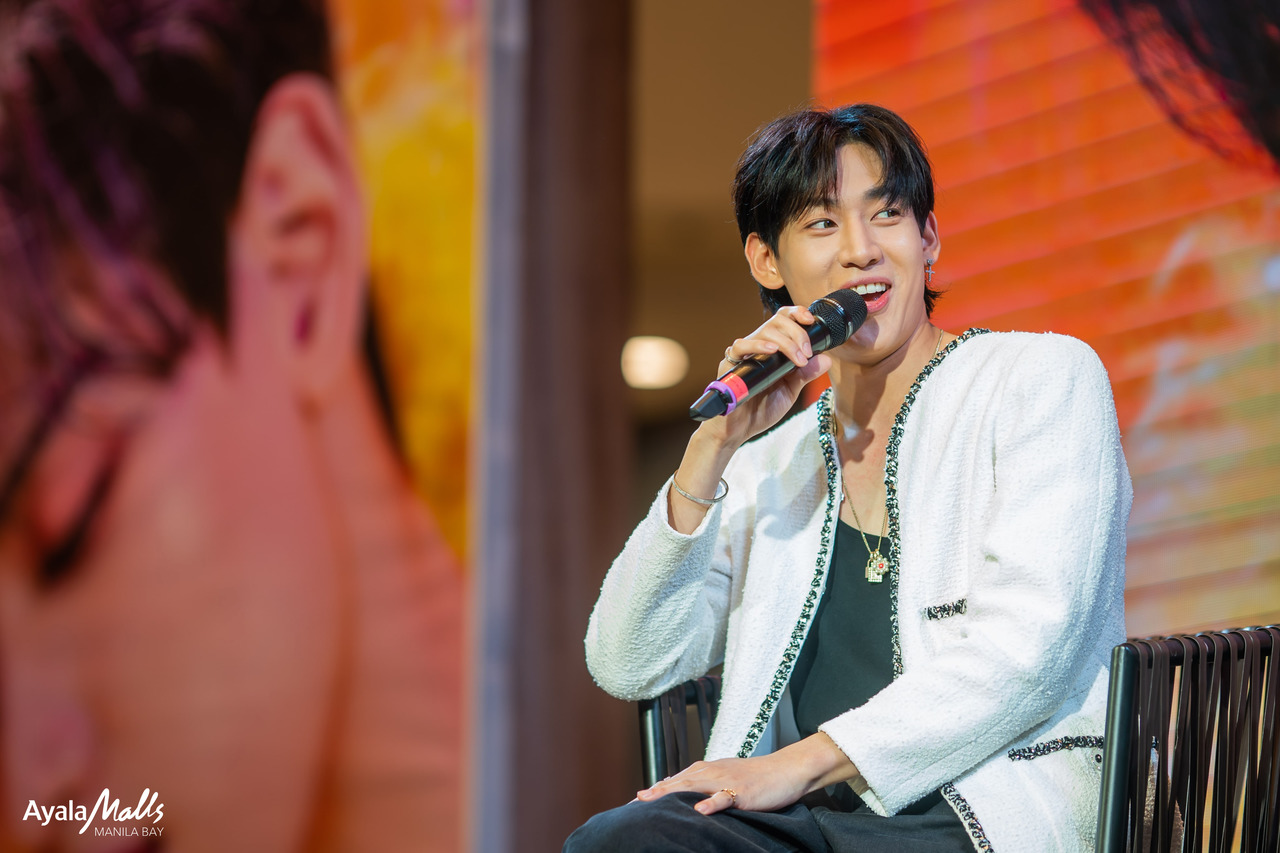 And if you're on iponing mode in case your ultimate bias holds a fansign in the Philippines, we're here to help you with the preparations. Here are some of our tips and guidelines common among fansign events:
1. You only need to buy the required number of albums to get a ticket to the event.
ADVERTISMENT - CONTINUE READING BELOW ↓
2. You can buy more albums to get a chance to win perks.
3. You can aim to be one of the top spenders to get *even more* perks.
4. Make sure to check the event organizers' social media pages for announcements.
5. Come on time for strapping and/or claiming of prizes at the designated help desk.
6. If you're one of the fansign winners, make sure to claim your albums before the event so your fave can sign on one.
7. Come in a stylish fit you're comfortable in. It's your time to shine!
8. Practice what you want to say if you need to. Or you can just wing it!
9. Take photos! Usually, fans are allowed to take photos during a fansign.
10. And lastly, don't be too nervous. Enjoy yourself and make the most of your special moment!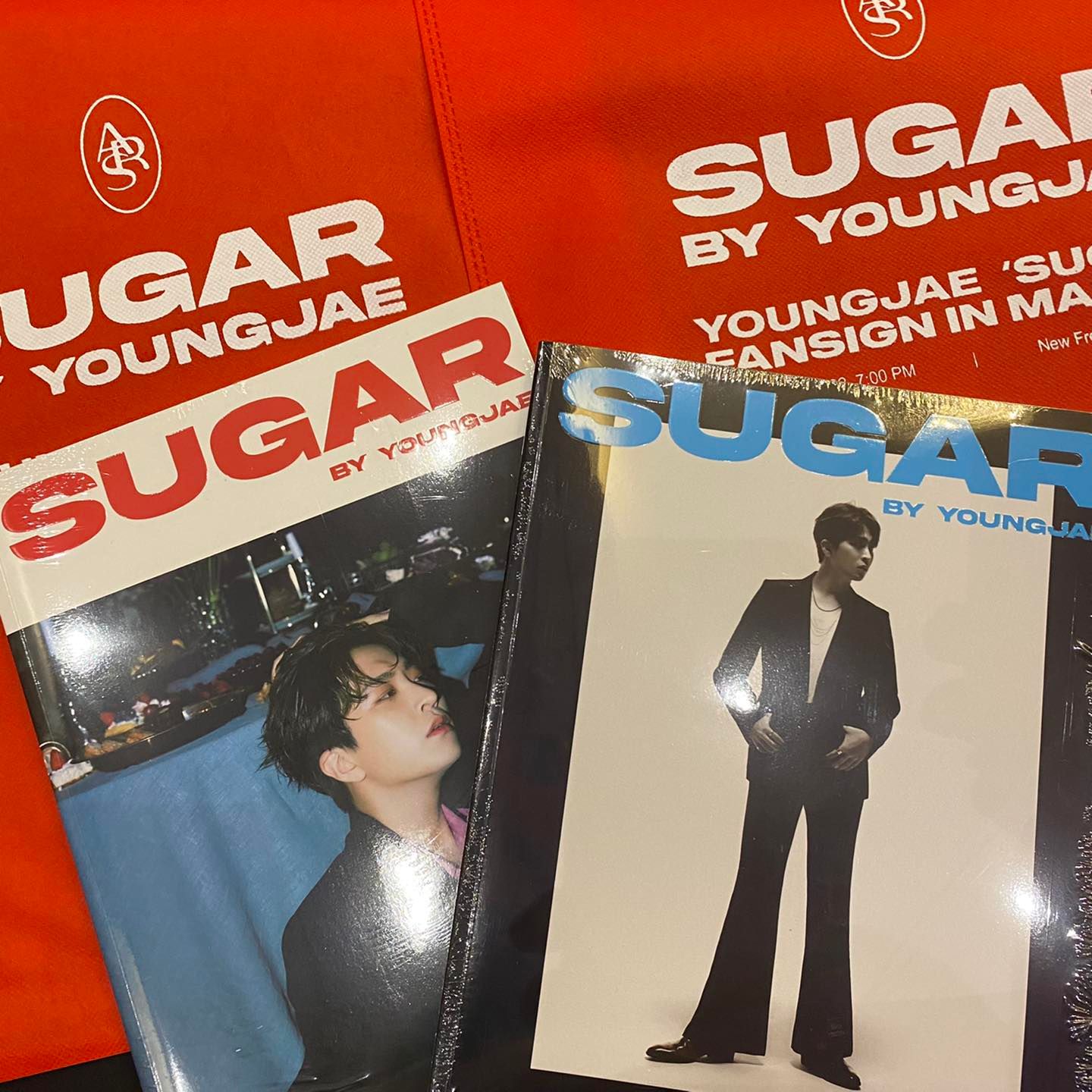 ADVERTISMENT - CONTINUE READING BELOW ↓
If you're wondering what kind of perks winners get during fansigns, they differ per artist and event. Usually, the fan benefits are a mix of the following: Group photo op, signed poster/ album/ polaroid, hi-touch/ hi bye, sendoff/ goodbye session, solo photo/ selfie together with the artist, etc. The list goes on!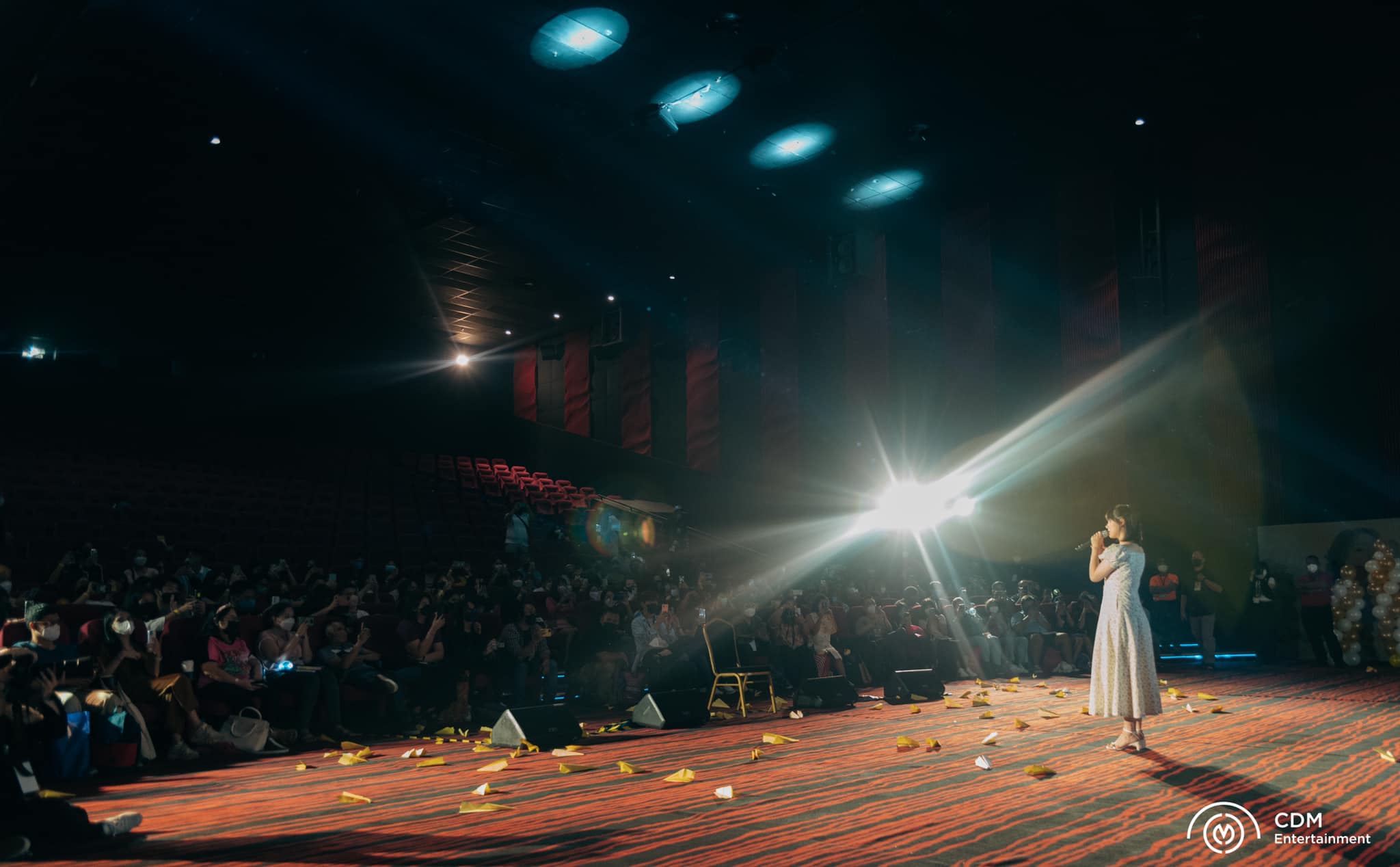 ADVERTISMENT - CONTINUE READING BELOW ↓
During the event, the artist would first do an opening ment then proceed with the fansigning. Fans are asked to line up and go to the artist one by one with an ample amount of time to talk to their idol. Afterward, the photo op benefit winners would line up and take their corresponding photos either as a group or solo. After all the perks are done, the artist would give a closing ment then the whole audience would get ready for the goodbye session as they exit the venue.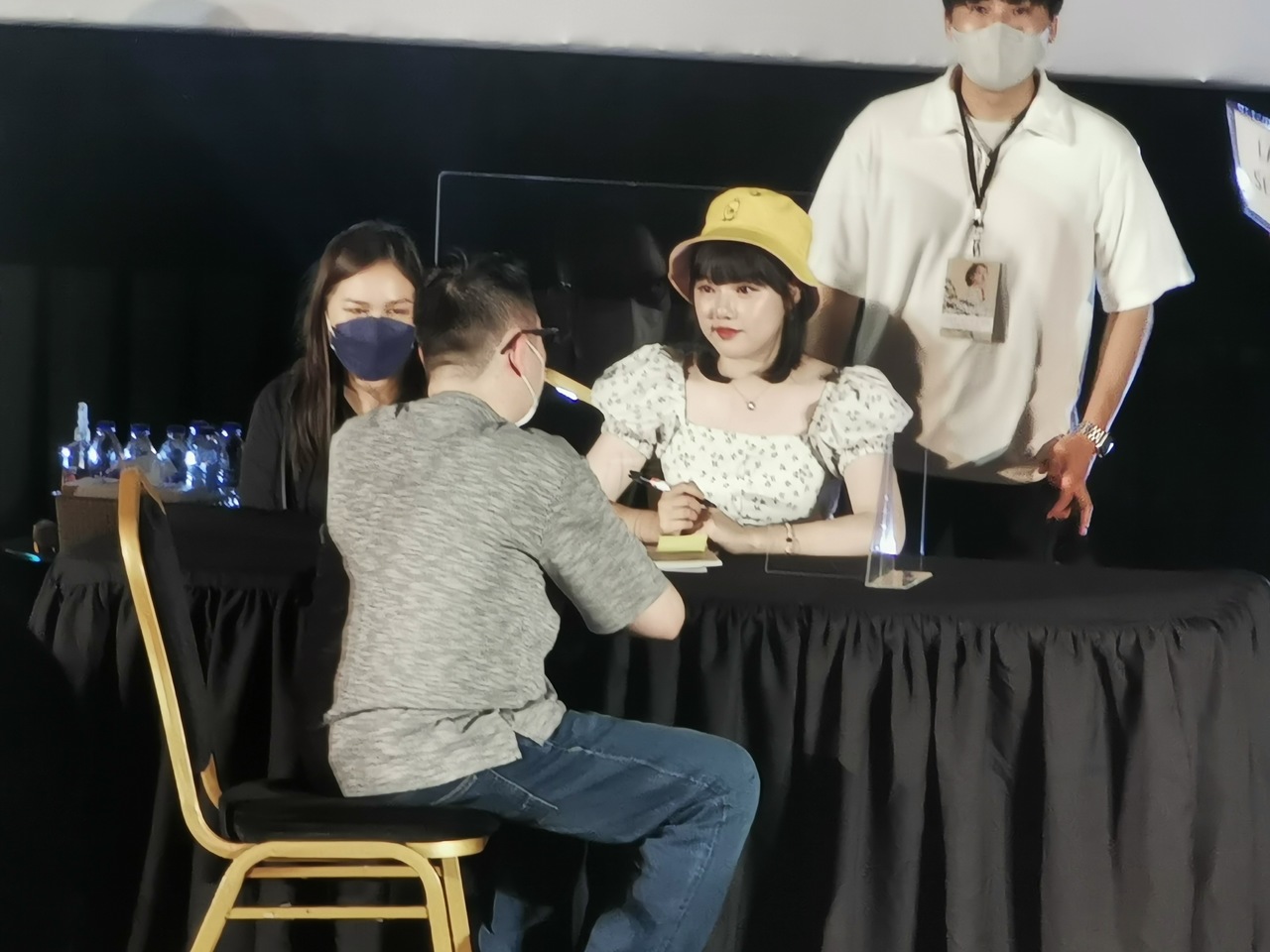 ADVERTISMENT - CONTINUE READING BELOW ↓
Fansign events are a lot more laid back and chill than fan meetings or concerts, but they are more intimate as well. It's a totally different experience that any diehard K-pop fan needs to participate in at least once in their life! Imagine getting to express your love personally to your ultimate bias: That fansign will definitely be one day to remember!
MORE FANGIRL STORIES HERE:
I Attended My First Korean Fan Meeting And It Was *With* Hwang In Yeop
I Attended the 'Begin Again' K-Pop Concert And Ended Up Having a New ~Bias~
I Went To BTS' Manila Concert In 2017 And It Was *The Most Beautiful Moment In My Life*
K-UPDATES