If you're new to K-dramas, you might be wondering why fans often use the word "healing" to describe a series they love. You see, this kind of drama provides us an ~escape~ from reality and serve as a balm to our soul. Think of a long, tiring day at work, and suddenly a friend surprises you with a care package—it's the same warm and consoling feeling that these shows can also offer.
There's a handful of K-dramas that will resonate with you and we recently discovered a series that speaks a different kind of comfort: Netflix's Move To Heaven. It's about life and death tackled in 10 episodes, from the viewpoint of Han Gu Ru (Tang Joon Sang), a 20-year-old with Asperger's Syndrome.
When his father passed away, Gu Ru is left with his samcheon (uncle), Jo Sang Gu (Lee Je Hoon), an ex-convict and martial artist. Together, they continue their family's trauma cleaning business and meet people from all walks of life. If you're lonely and lost, this Netflix original series is the comforting and reassuring K-drama you have to watch. Here's why.
ADVERTISMENT - CONTINUE READING BELOW ↓
The plot is inspired by true stories.
Move To Heaven is based on the nonfiction essay, Things Left Behind by Kim Sae Byul, a first-generation trauma cleaner. In his masterpiece, Sae Byul shares what his profession is: It's clearing out the belongings of a person who passed away and cleaning the area where they were found. Here, he also tells the stories of his clients, like when he was requested to clean the house of a 70-year-old who died alone.
The episodes in Move To Heaven shows us the tales of the departed prior to their demise. Some of them were murdered while others breathed their last due to an illness. One remarkable story in this drama is in episode six, where a janitor died with his loving wife. They have no family members and that makes it so painful to watch because not a single person remembered them during their funeral, until Gu Ru figured out a way.
ADVERTISMENT - CONTINUE READING BELOW ↓
Recommended Videos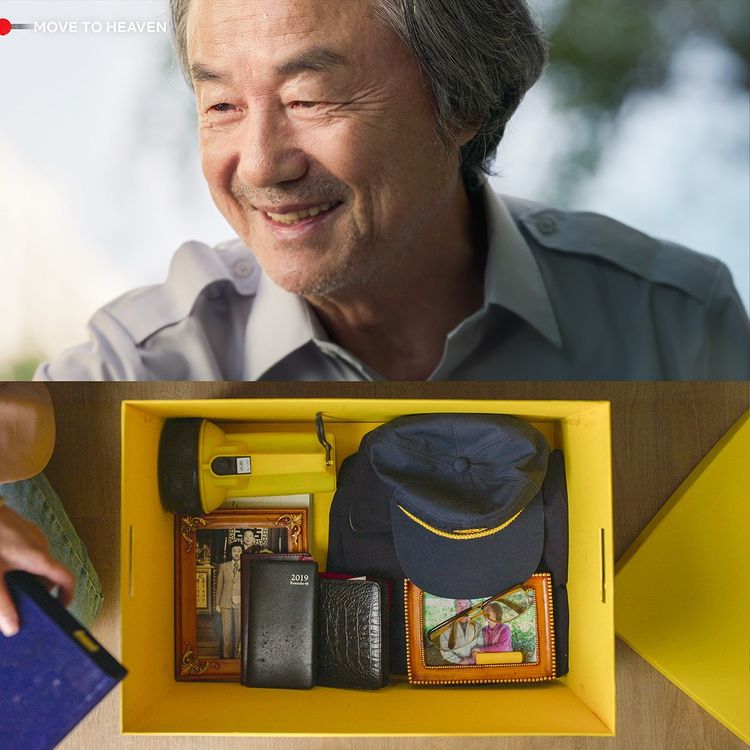 Another scene in Move To Heaven that happened in real life was when Gu Ru's dad was caught in a department store accident. In 1995, the Sampoong Department Store collapsed, causing hundreds of deaths and injuries in South Korea.
Societal issues are discussed.
Apart from discussing lonely deaths, which director Kim Sung Ho describes as a death "that no one cares about or remembers", Move To Heaven also brings other relevant topics to the table. It's rare to see an LGBTQ couple portrayed in a K-drama and this show was able to show the beautiful story of Jung Soo Hyun and Ian Park, who are deeply in love with each other.
ADVERTISMENT - CONTINUE READING BELOW ↓
This episode is actually Lee Je Hoon's favorite because "It's nothing like we had expected" and it's a "sad and touching story." Also in this ep, Gu Ru questioned why Soo Hyun's parents are against their son's relationship, and he mentioned a quote that we will never forget: "It's a shame when you aren't capable of loving, not when in love, isn't it?".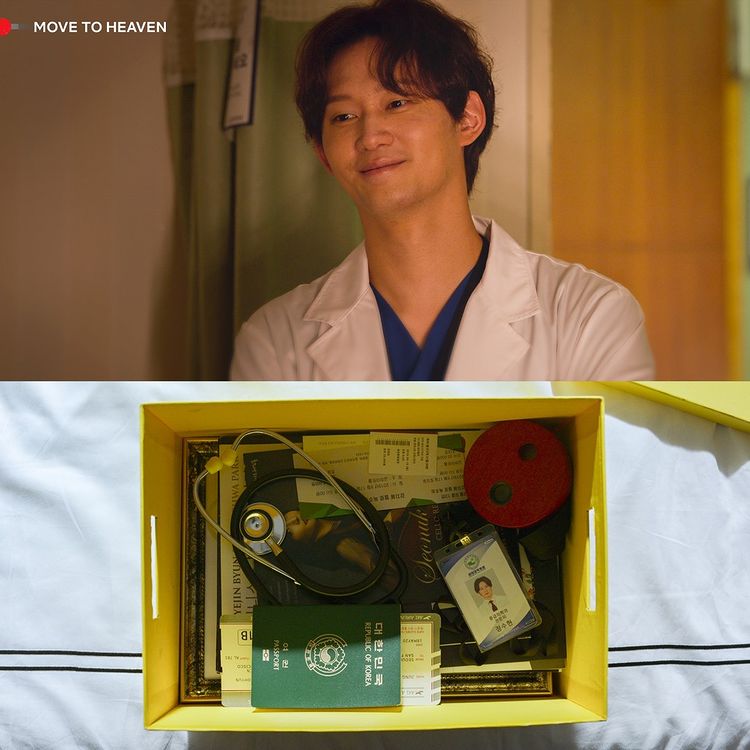 ADVERTISMENT - CONTINUE READING BELOW ↓
The cast's portrayal of their characters is commendable.
We all know that Lee Je Hoon can flawlessly transform from a criminal profiler to a taxi driver, but this time, he takes his acting up a notch in Move To Heaven. Sang Gu initially agreed to be Gu Ru's guardian for the money but he ended up being with him because he is family. According to director Sung Ho, his character represents the people who are not open to what death is. Here, Je Hoon showcased that and a spectrum of other emotions, and this says a lot about him as an actor.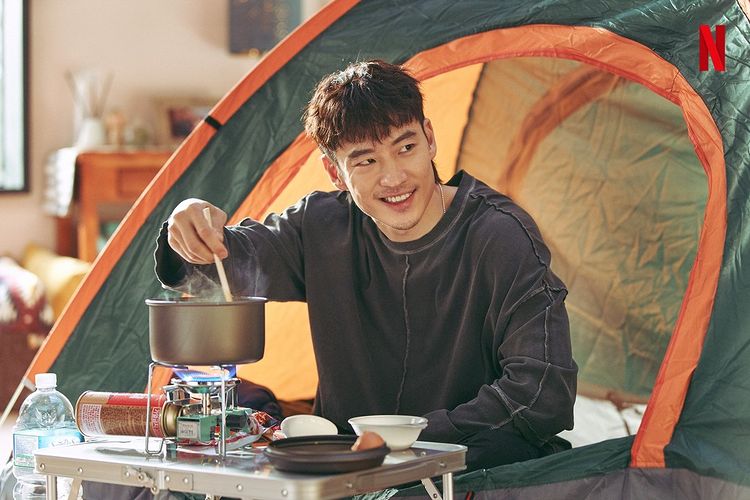 ADVERTISMENT - CONTINUE READING BELOW ↓
Tang Joon Sang has come a long way after his stint as a soldier in Crash Landing On You. In Move To Heaven, he becomes the socially awkward Gu Ru who gives his 100% as a trauma cleaner, and that's more than just clearing the possessions of the deceased: He makes it a point to relay the words that were left unsaid by the departed to their family members. Tang Joon Sang depicted Gu Ru's character well as a person who struggles with expressing his feelings, yet his sincerity has always been present.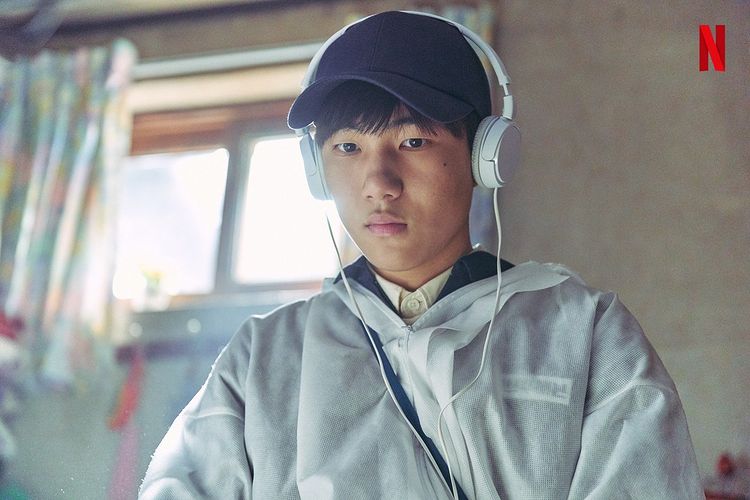 ADVERTISMENT - CONTINUE READING BELOW ↓
Hong Seung Hee as Yoon Na Mu is the sunshine in this K-drama. She's the BFF of Gu Ru who lives next door and no matter what day or time, she's always ready to help him—may it be in their business or when they had to look for Sang Gu. Na Mu is a part-timer in the aquarium that Gu Ru loves to visit and Seung Hee actually learned scuba diving in Jeju for her role. If that's not pure dedication as an actress, I don't what is.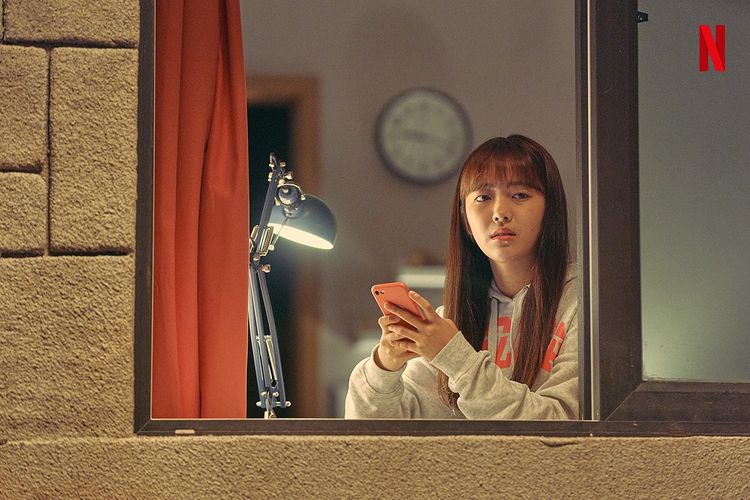 ADVERTISMENT - CONTINUE READING BELOW ↓
The cinematography is impressive.
What I've noticed in Move To Heaven is that the production team used symbols that are all on point. Take for example when Sang Gu discovered the boxes of shoes from his brother (because of this, I will never look at a pair of Nike sneakers the same way again): That exact frame also showed him barefoot. Gu Ru's house is filled with objects good for two people, and this symbolizes his close relationship with his dad. The colors yellow and blue are also often used in Move To Heaven to signify peace and optimism, the message it wants to deliver about life and death.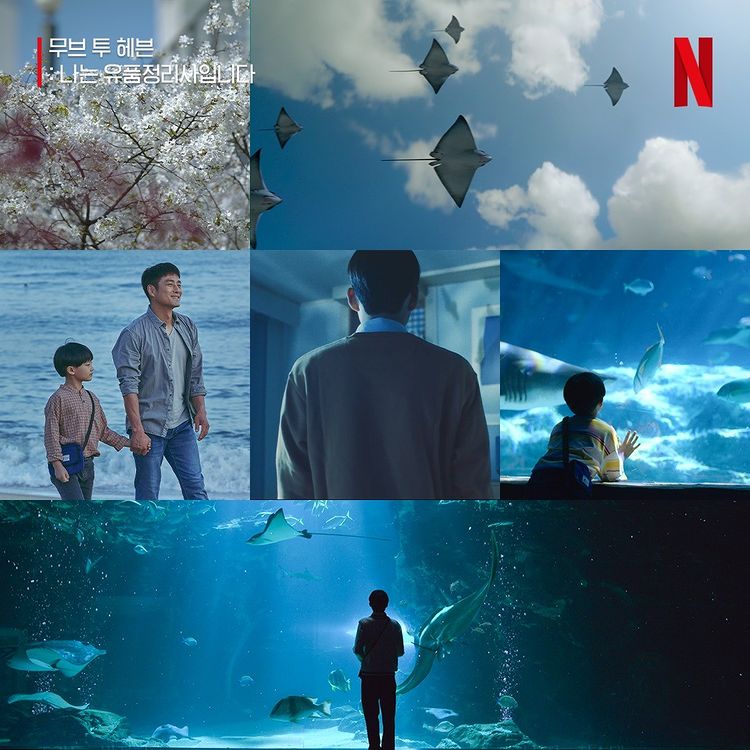 ADVERTISMENT - CONTINUE READING BELOW ↓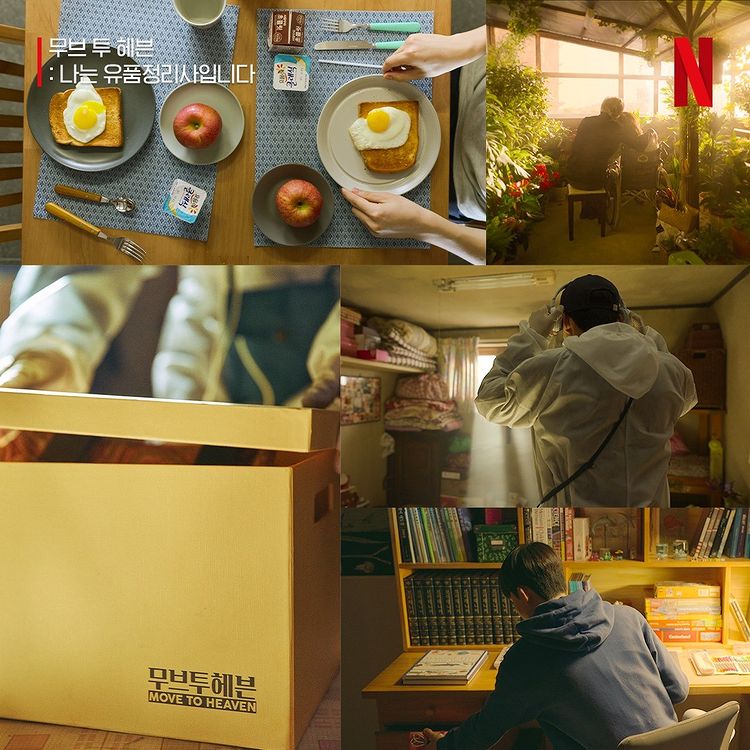 The realistic episodes hit close to home
No one will leave Move To Heaven without shedding a tear, especially if you have lost a loved one. Episode 10 made me cry buckets when Gu Ru had to let go of his dad. It hurts so much to see him clear his father's belongings, because he used to do this with him for their clients. Now, he has to grieve on his own as he feels the void left by his father. When he smelled and hugged his dad's jacket, I felt Gu Ru's pain and it made me reminisce of that moment when I did the same to my grandfather. Move To Heaven is a beautiful reminder that even if our loved ones have already bid goodbye, our memories with them are enough to show that they're always with us.
ADVERTISMENT - CONTINUE READING BELOW ↓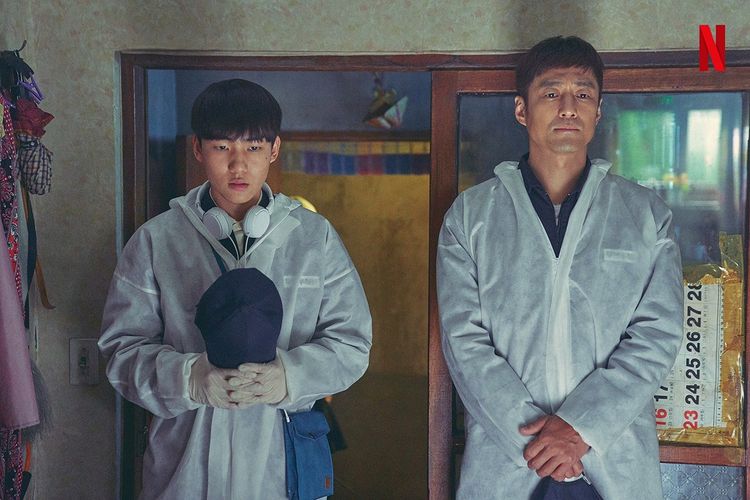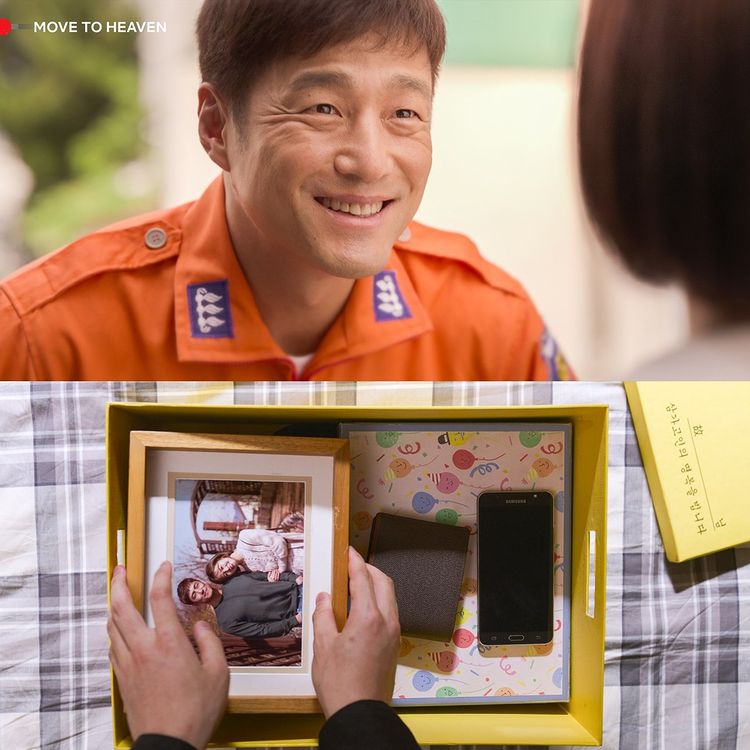 ADVERTISMENT - CONTINUE READING BELOW ↓
You can watch episodes of Move To Heaven on Netflix.
Follow Hanna on Instagram
K-UPDATES