The story begins when Yoon Se-ri (Son Ye Jin), a successful businesswoman and third-generation heiress to one of South Korea's largest conglomerates, gets swept away in a freak windstorm whilst paragliding. Once conscious, she finds herself stuck in a tree in a forest, thankfully unharmed. She is found by a uniformed man, which is a relief to her at first…until she realizes that she has crash-landed in North Korean territory, and that her rescuer, Ri Jung-hyeok (Hyun Bin) is a military officer of DPRK. This is only the start of the twists and turns of this unusual love story. Our characters face the biggest crisis of their lives as Crash Landing On You explores the unique romance of two people destined to fall in love despite being from opposing nations, and the trials that come with it.
If you're a K-drama novice, this might be a lot to take in but for those who are more seasoned, you probably won't even bat an eye.
ADVERTISMENT - CONTINUE READING BELOW ↓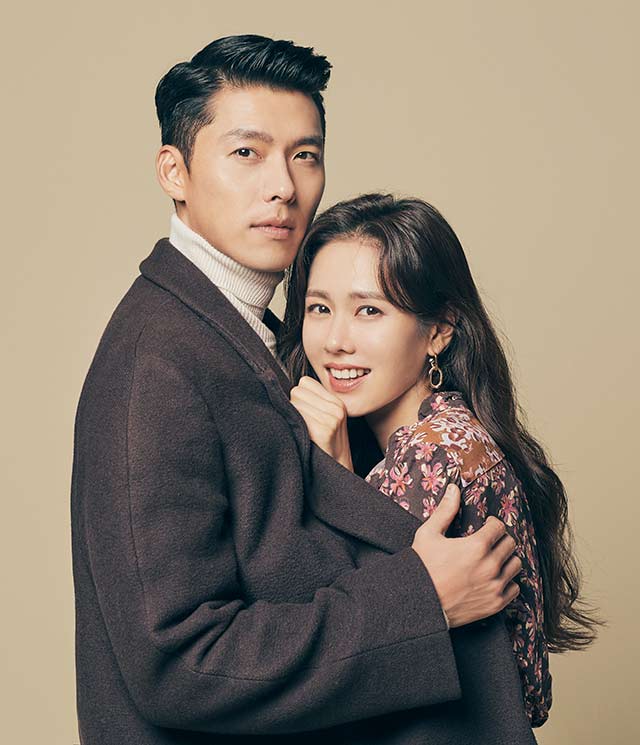 Cosmopolitan was able to get more into detail with the main cast (Hyun Bin, Son Ye Jin, Kim Jung Hyun, and Seo Ji Hye) and director Lee Jeong Hyo during the press con—but of course, not before a round of posed photos for the press. Each of the cast members had their solo shots, couple and group shots. They gave us their best smiles, did the famous hwaiting (fighting) pose, and gave us love through finger hearts! (But how they can take the constant flashing of multiple cameras at once is beyond me.)
ADVERTISMENT - CONTINUE READING BELOW ↓
Recommended Videos
On top of the star-crossed love story, there are other factors thrown into the mix that will complicate the story. I mean, what's a K-drama without a crazy plot?! In come Gu Seong-joon (Kim Jung Hyun), a young, rich entrepreneur from South Korea who turns out to be a fraud; and Seo Dan (Seo Ji Hye), the only daughter of the owner of Pyongyang's most luxurious department store and a high ranking military officer, who is arranged to marry Jung-hyeok.
North Korea acts as the setting where our characters interact, and the drama depicts the lifestyle of North Koreans. The director, however, emphasized that these are not accurate portrayals of the country. Even the settings such as the DMZ were filmed in a way that it was fantastical instead of a realistic recreation. The focus is on the characters and the story, not the location.
After the press con, I was able to sit down across Hyun Bin and Son Ye Jin for seven minutes and ask them a few questions. Post-press con up until my one-on-one with our main leads, I was a bundle of nerves. I mean, they're literal K-drama legends! (It was such a blur, tbh! If only I had the ability to slow down time).
ADVERTISMENT - CONTINUE READING BELOW ↓
Son Ye Jin on her characters in Crash Landing On You and Something In The Rain:
"Se-ri is at the opposite extreme compared to my previous character. The character Yoon Jin-ah was a realistic and grounded woman in her mid to late 30s living and working in Korea, while the character Yun Se-ri is quite unrealistic—Korea's top 0.001 percent high-class woman—someone you don't see every day. She's unique that way. She's very much the fictional character. She has a fancy background, and her personality is very diverse. So my approach to how to bring the character to life was very different for this role. The two characters are completely different types of people. Whether it be the lines, their looks, and in other things as well, this character is something quite new for me, so I'm having a lot of fun shooting."
Her usual roles were always serious, and her last drama (which is also on Netflix) is no exception: Her character was very grounded, realistic, and relatable to other working women. But because she plays these types of serious characters often, that's the image the public associates with her, when, in fact, she's quite bubbly IRL! She's definitely goofier and was able to let a lot of her own personality shine through playing Se-ri.
ADVERTISMENT - CONTINUE READING BELOW ↓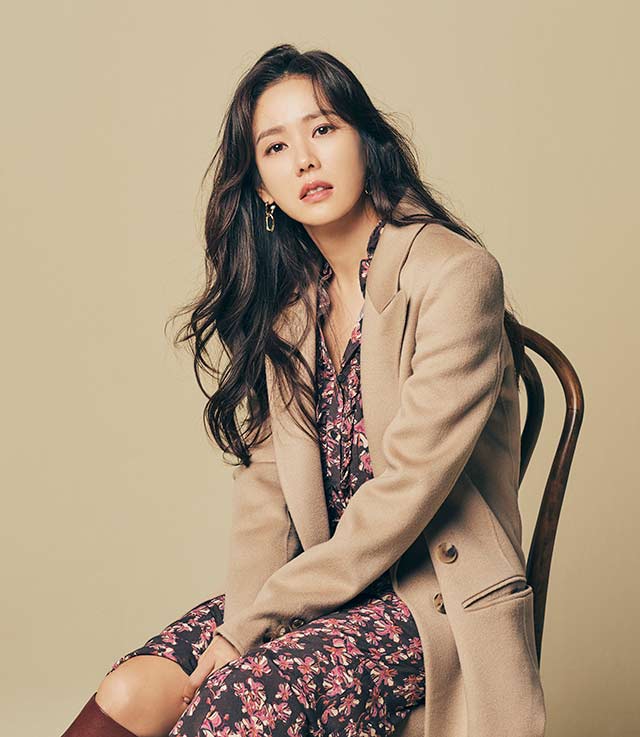 Hyun Bin on how he prepared for his role as a North Korean military officer:
"First, appearance-wise, not because the character is a North Korean officer but because he has to be able to protect someone, I felt that he needed to appear dependable, so I bulked up a bit. Also, I prioritized the language (accent) part, because I had to be comfortable with the speech to be able to act, which is why I took lessons for about two to three months with an accent coach. And as for challenges, I don't really think anything was necessarily difficult; I'm focused on how to make the best of the well-written script, so aside from that, no challenges come to mind. I'm just having a lot of fun."
ADVERTISMENT - CONTINUE READING BELOW ↓
This isn't the first time Hyun Bin has played a character from North Korea. In fact, one of the reasons director Lee thought he would be perfect to play Jung-hyuk because he was "impressed by how clear Hyun Bin's enunciation was and how he delivered the dialect" in his previous film Confidential Assignment. Hyun Bin also says he was able to peel back the layers for Jung-hyeok, and we get to see that his character is a man of principle that hardly ever compromises his beliefs except for those he truly cares about, but also has a sweet side. (I'm already excited to see the character arc when he starts falling for Se-ri!)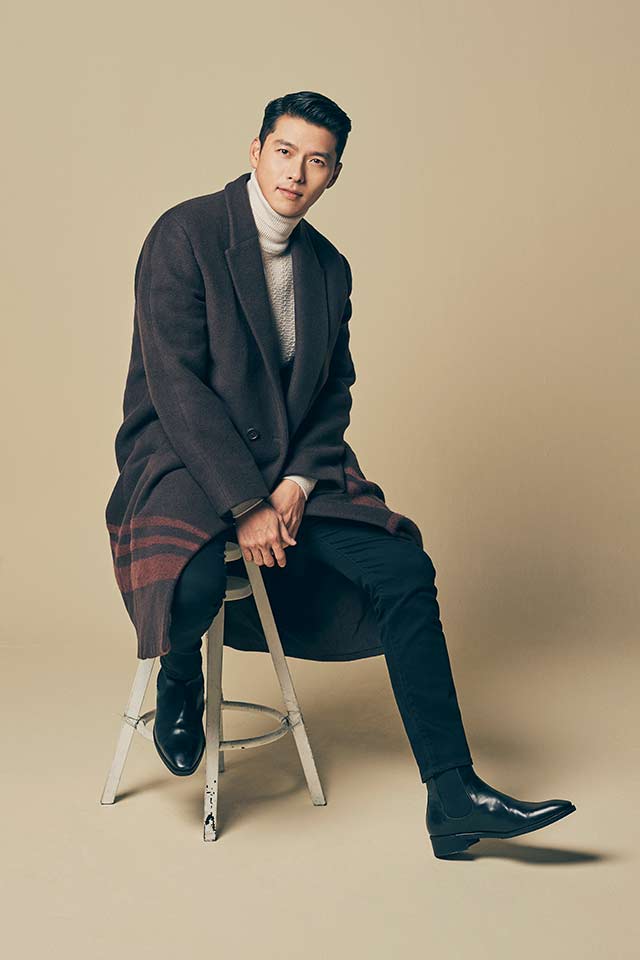 ADVERTISMENT - CONTINUE READING BELOW ↓
On the most memorable scenes they filmed:
Hyun Bin: "The scenes shot in Mongolia. I don't want to give you any spoilers, so I won't go into detail. But our North Korean accent coach was always on the set in Mongolia, and he actually told us that we had really captured the real North Korea in those scenes, so I think we did quite a good job. Also, not just the depicting scenes, but also the unseen emotions between Se-ri and Jeong Hyeok were well captured in those scenes, so those are very memorable scenes for me."
Ye Jin: "I also loved the emotional aspect of the scenes shot in Mongolia. And for me, after my character crash lands in North Korea, there are scenes where she meets the residents of North Korea. She hides her identity and tries to act like she's a North Korean, and the reactions of the neighbors and relationships formed during that process is really fun and are scenes I really look forward to. I think viewers will really enjoy those scenes."
ADVERTISMENT - CONTINUE READING BELOW ↓
Crash Landing On You will definitely be your year-ender drama and the one to ring in the new year. Catch it on Netflix every Saturday starting December 14.
Follow Daniella on Instagram.
K-UPDATES