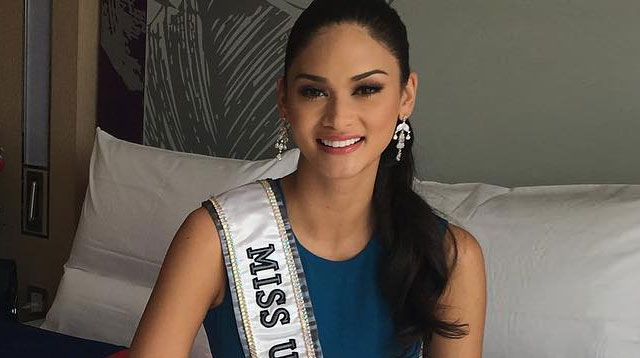 Instagram/@piawurtzbach
The Queen is back!
Miss Universe Pia Alonzo Wurtzbach arrived in Manila on Saturday for her week-long Grand Homecoming visit. During her official press conference on Sunday, January 24, held at Novotel, Cubao, a visibly emotional Pia addressed the media, saying, "The last time I was here in this hotel was during the press conference of my send-off—Oh my gosh, I didn't wanna cry! And I was very emotional that day. And I kept babbling on on how long it took me to finally have a send-off of my own."
And I'm so happy that I'm back here, today, for this. That I'm back here for a press conference because I actually won," she added.
Pia, who won Binibining Pilipinas on her third attempt, gave some encouraging words to the crowd:
"I'm so proud that I was finally able to bring back home the crown. I've always believed that it could happen. And it was a long journey getting here. I hope that I can become an inspiration—my story can become an inspiration of determination, discipline, faith, and hard work. I hope even after the Miss Universe pageant, I hope people learn this lesson from me: Never to give up on their dreams because you never know, you never know it could happen to you."
~*tears*~
The beauty queen went on to share her two most memorable Miss U experiences. The first being the surreal moment when she got her official Miss Philippines sash. And the second was when she strutted to Seal's song in her blue Albert Andrada gown during the Evening Gown competition. Which, in case you missed it, she totally slayed! 
Watch her press conference below:
Follow Jacinda on Twitter.