From the breathtaking views of Namsan Seoul Tower to the kaleidoscope paintings scattered around the Ihwa Mural Village, it's no secret that South Korea is filled with wondrous sites to behold. That said, while you've probably already heard of or seen the country's most famous landmarks through K-dramas or your friends' aesthetic Instagram vacay posts, there's one such island that you may have overlooked.
Geojedo or Geoje Island is the second-largest island in SK, next to the popular Jeju Island. Situated off the coast of Busan's port city, it's decorated with marvelous peaks, stunning green landscapes, and refreshing beaches. Meaning, it's definitely a must-visit for adventurous nature lovers. Visitors can reach the island by taking a bus from Busan as it's connected to the city via dual bridges.
There are a lot of tourist attractions to visit in Geojedo, including hiking up the Windy Hill where K-dramas like Secret Boutique (2019), Just Dance (2018), and Garden Of Eve (2003) have filmed. Travelers can also stroll around Hakdong Mongdol Beach, or embark on a ferry ride to Oedo Island and see the Oedo-Botania, a well-manicured botanical garden overlooking the South Sea.
Continue reading below ↓
Recommended Videos
Then again, if you're particularly on the lookout for Instagram-worthy sites, the Korea Tourism Organization has got you covered. In a recent post on their Facebook page, they've picked out four IG-aesthetic spots for the shutter-happy bug in you.
1. Maemisong
Location: Bokhang-gil, Geoje-si, Gyeongsangnam-do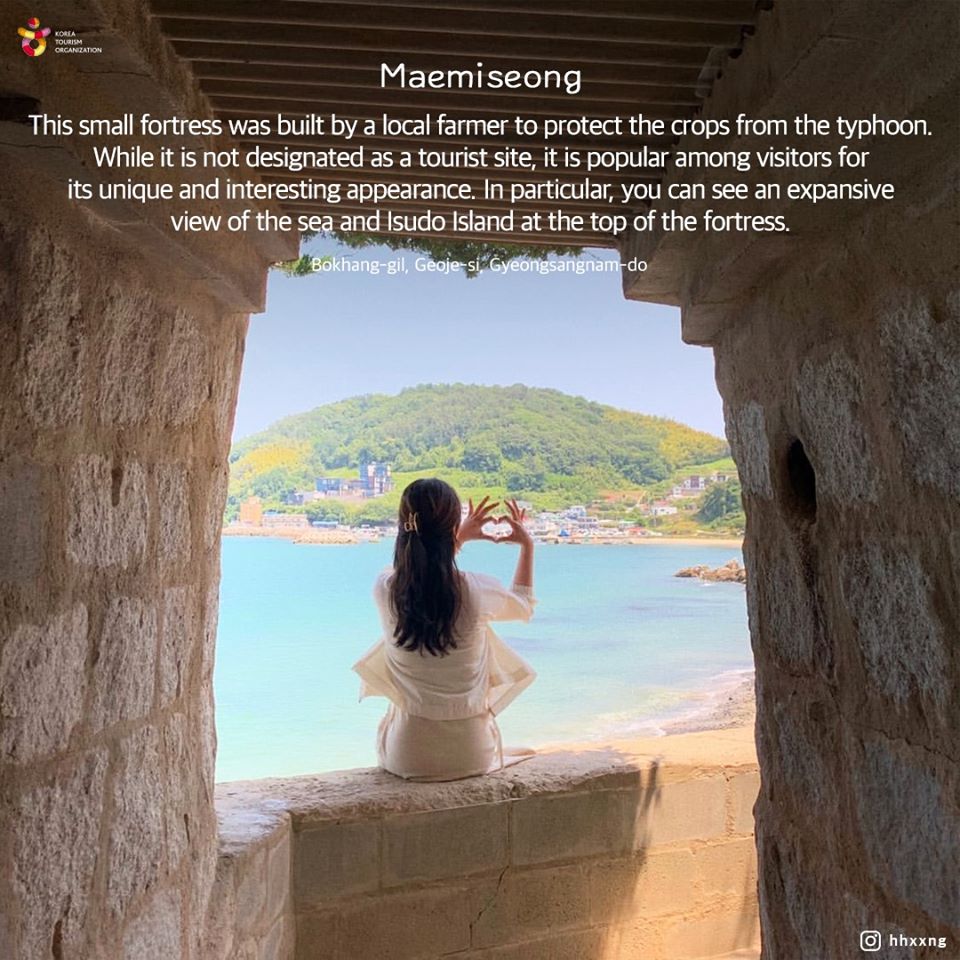 2. Cafe Anamura 
Location: 430-5, Okpodaecheop-ro, Geoje-si, Gyeongsangnam-do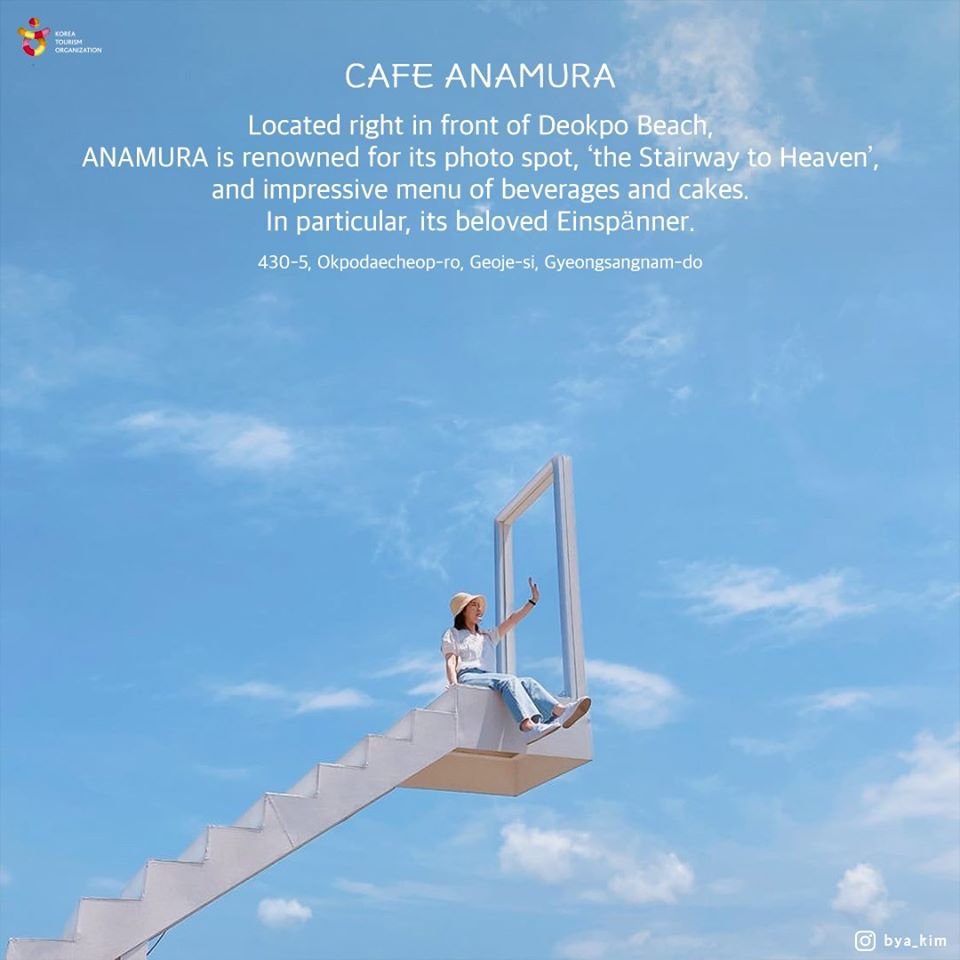 3. Jeoguhang Port
Location: 60 Jeoguhaean-gil, Geoje-si, Gyeongsangnam-do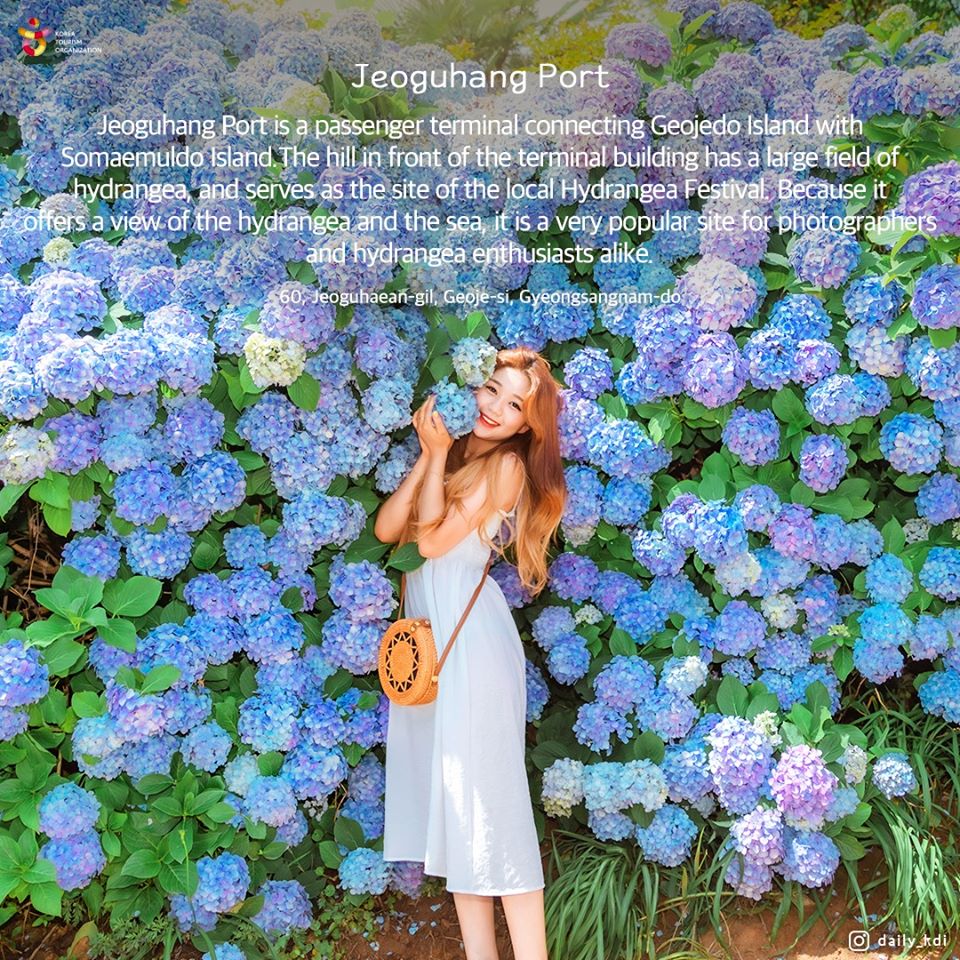 4. Tunnels in Geunpo Village
Location: 450, Jeogu-ri, Geoje-si, Gyeongsangna-do