The Long Plot, Sans Spoilers
What if gumihos and other mythical creatures lived among us? In this fantasy K-drama, Yi Yeon (Lee Dong Wook) is a former mountain spirit + nine-tailed fox who has been living in the city for hundreds of years, waiting for the reincarnation of his first love Ah Eum. He is pursued by Ji Ah (Jo Bo Ah) a producer for an urban legends TV show. Aside from chasing story leads, she is constantly looking for her parents, who mysteriously disappeared in a car accident when she was a child! Here's the thing: Ji Ah LOOKS JUST LIKE Ah Eum, and no matter how much Yi Yeon tries to avoid her, she's always there, especially when she starts suspecting that he's not exactly human.  
Meanwhile, Yi Yeon's younger brother Yi Rang (Kim Bum), an ~*evil*~ half-human and half-gumiho, is determined to cause chaos. During his free time, he grants people's wishes, but he doesn't tell them that they come with a hefty price tag. He's a man-child who's constantly acting out and throwing tantrums, and we soon find out why.
ADVERTISMENT - CONTINUE READING BELOW ↓
The Short, Honest Plot
That ending WRECKED me and I am still not okay.
The Cast And Where You Last Saw Them
Lee Dong Wook as Yi Yeon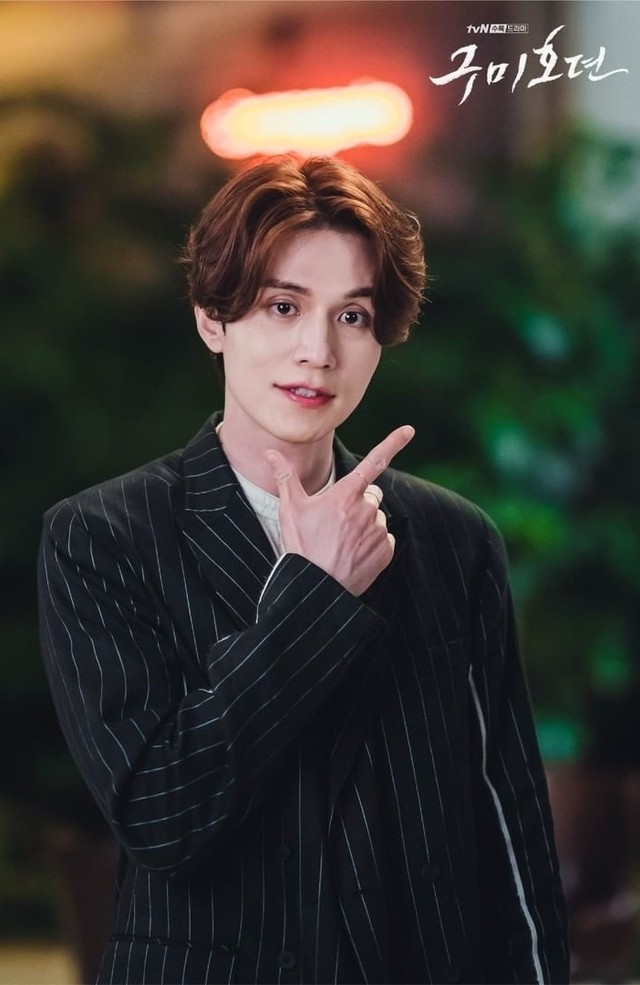 Lee Dong Wook's been *pretty busy*! Some of his best-known dramas are Goblin (2016), Touch Your Heart (2019), and, of course, the classic tita series My Girl (2005). Prior to Tale Of The Nine-Tailed, he starred in the scary series Strangers From Hell (2019). 
Jo Bo Ah as Ji Ah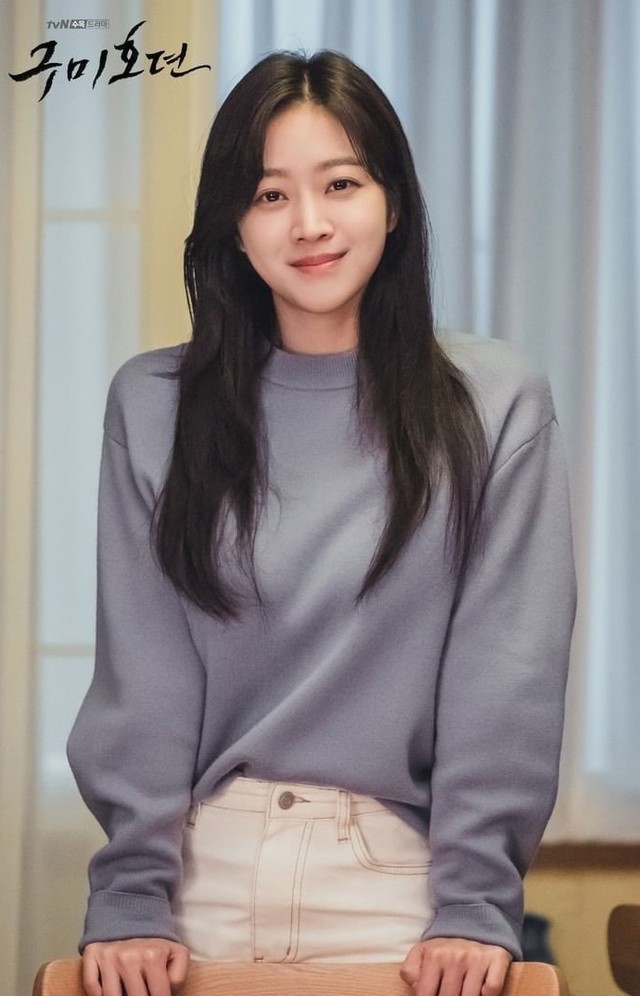 She has been playing leading lady roles since 2016! You might recognize her from Forest, a drama about an *enchanted* forest in Miryeong, Korea. One of her breakout roles was in the romantic thriller Innocent Thing, where she played a high schooler who's "obsessed" with her PE teacher. 
ADVERTISMENT - CONTINUE READING BELOW ↓
Kim Bum as Yi Rang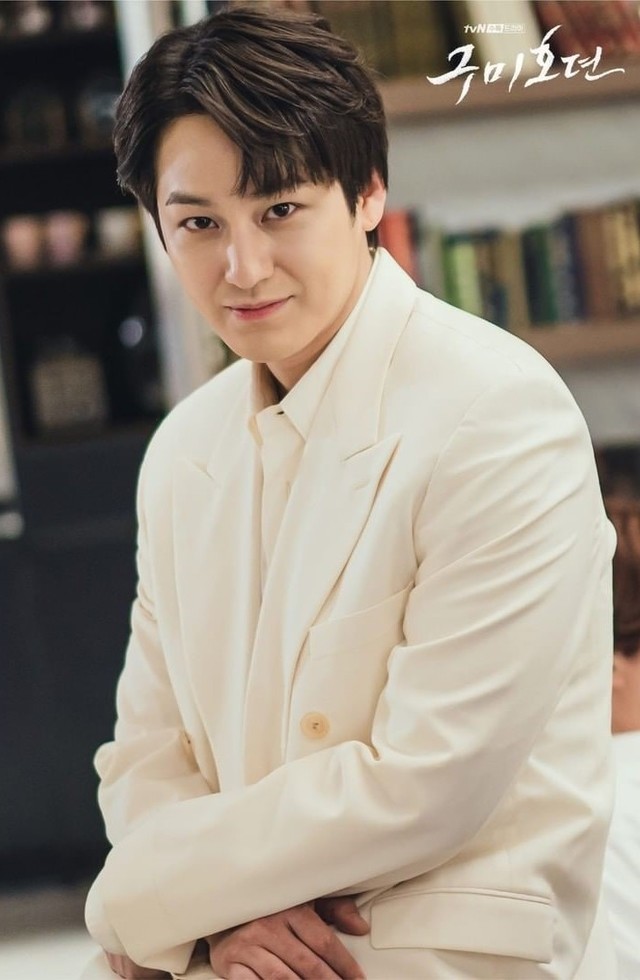 Yup, the Boys Over Flowers star is back! His latest drama is Mrs. Cop 2, where he played the role of a villain for the very first time. The show tells the story of a  middle-aged policewoman who encounters a murder case which she failed to solve many years ago. According to Soompi, Kim Bum's character Lee Ro Joon, the CEO of EL Capital, has "the best resources and ability to obtain intelligence in the financial world." 
ADVERTISMENT - CONTINUE READING BELOW ↓
Kim Yong Ji as Yoo Ri and Hwang Hee as Shin Joo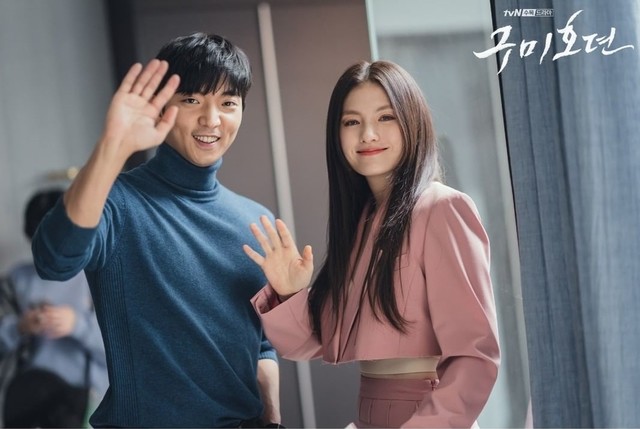 Before starring in Tale Of The Nine-Tailed, model-turned-actress Kim Yong Ji was in The King: Eternal Monarch, where she played dual roles! Hwang Hee, who is also a theater actor, had a supporting role in the big-budget drama Arthdal Chronicles. P.S. You can follow the Tale Of The Nine-Tailed cast on Instagram with this handy IG accounts guide. 
ADVERTISMENT - CONTINUE READING BELOW ↓
Did You Know?
This drama (also known as Tale Of Gumiho) is Kim Bum's first acting project since finishing his mandatory military service earlier this year. 
The scene where Lee Dong Wook pats Kim Bum's head in Episode 9 wasn't in the script—it was totally impromptu! 

There is a three-episode spinoff series called The Untold Story Of Tale Of The Nine-Tailed, which focuses on Yi Rang and his adventures. 

ADVERTISMENT - CONTINUE READING BELOW ↓

As part of the "tvN cinematic universe," there was a cute Tale Of The Nine-Tailed + Start-Up crossover, where the character Chul San, a member of Samsan Tech, made a cameo appearance while Yi Rang and Yoo Ri were eating. 
 Jo Bo Ah's most memorable moment from filming is "the scene that portrayed the sad story of Ah Eum and Lee Yeon." She shared in an interview: "I really cried so much as soon as I got the script, and in comparison, on set, I worked hard to keep myself from crying because Ah Eum had to die and leave Lee Yeon behind. We filmed over three days in a quiet forest with an intense level of focus, and so I had no regrets. It's the most memorable scene for me." 
What My Friend Thinks
"I think I was one of the few people who liked Tale Of The Nine-Tailed more than the *other drama* that was also running at the same time. I didn't get bored while watching every episode. The drama was well-written, and I enjoyed learning about mythical creatures from Korean culture. I also feel like this drama can explore so many other story arcs—all the characters are so interesting. Kim Bum was such a joy to watch—walang kupas, grabe! Nakakakilig talaga siya, even when it's not meant to be kilig. I was pretty satisfied with the ending, though I really want a season two, especially because of *that* last scene! If you're tired of the cliche kilig rom-com K-dramas, Tale Of The Nine-Tailed is the perfect show to binge-watch. You won't regret it!"—Retty
ADVERTISMENT - CONTINUE READING BELOW ↓
What I Think
I'm not going to lie: the main reason why I watched the show was Kim Bum. And he certainly DID NOT DISAPPOINT, because, in my opinion, his character Yi Rang turned out to be the real star of the show (and based on Twitter, many fans think so too). Yi Rang is certainly not a one-dimensional character. He seems completely evil at first, but as the episodes progress, we find out why he's been harboring so much hate. His relationships with Soo Oh/Geomdung and his protégé Yoo Ri were so heartwarming, too. Even though he wasn't human in the show, Yi Rang seemed the most human to me: he wasn't perfect, he had fits of temper, he held grudges, but he had a kind heart and couldn't stand seeing animals suffer. 
Of course, Lee Dong Wook and Jo Bo Ah were also amazing as star-crossed lovers Yi Yeon and Ji Ah. Everyone seemed to be against their love, but they didn't care and were determined to fight for each other! The Romeo & Juliet plotline can get kind of repetitive since it's been done sooo many times, but this drama didn't feel like a rehash at all. THEY JUST WANTED TO BE HAPPY, but the world—and monsters—kept getting in the way. 
ADVERTISMENT - CONTINUE READING BELOW ↓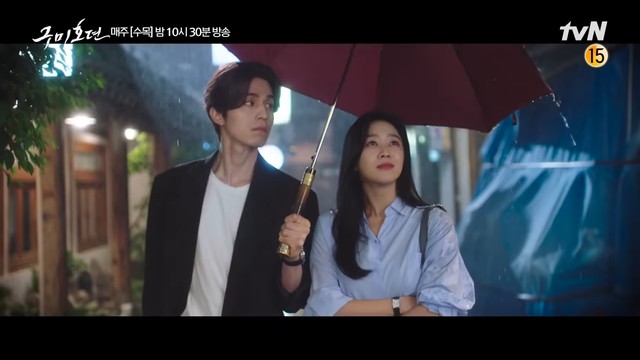 Also, this is going to sound completely geeky, but I loved how the show was so educational (YES, I said it). I learned a lot about Korean myths and mythical creatures! I'm a big Greek mythology fan too, so learning about the Korean one was super interesting: I was introduced to the Korean afterlife and the Samdo River, personalities like Imoogi and "Granny" Taluipa, and the concept of reincarnation. 
ADVERTISMENT - CONTINUE READING BELOW ↓
Another thing I liked was how all of the Tale Of The Nine-Tailed characters had a specific purpose: Yeon's only wish was to become human and lead a normal life, Ji Ah dreamed of being reunited with her parents, Rang just wanted not to be abandoned by the people he loved. "Granny" wanted to save the majority of humanity while Yoo Ri just wanted to repay Yi Rang's kindness. 
Yi Yeon once said, "It's going to be a happy ending no matter what." That was true...for most of them. *Intense Spoilers Ahead* Having said that, Yi Rang's death MADE NO SENSE TO ME. I have a wild fan theory that the producers and writers ~changed the ending~ once they found out how well-loved Yi Rang was by audiences. Remember that week when they didn't release new episodes? I'm thinking all the changes happened around then. More proof: remember how Yi Rang even got his own spinoff series?
ADVERTISMENT - CONTINUE READING BELOW ↓
To be completely honest, Yi Yeon's death was saddening, but Rang's sacrifice WRECKED me and I am still not okay. Yi Yeon was ~lying~ when he said it was going to be a happy ending no matter what! Just when Rang had finally found a family that loved him, he had to sacrifice himself for his brother. He didn't even get to say goodbye to Shin Joo, Yoo Ri, and Geomdung. I was sobbing into my pillow all throughout Episode 16, and the fact that Yi Rang was later reincarnated as a little boy was not really that comforting. You will be missed, Yi Rang!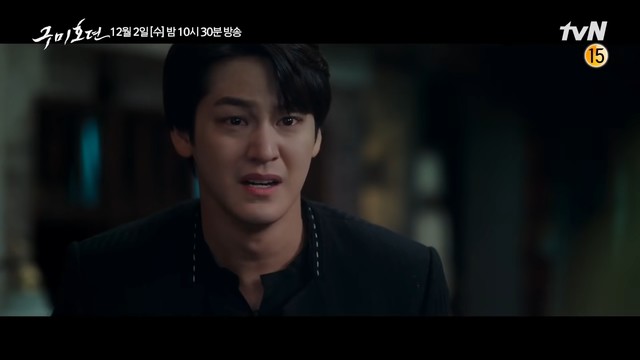 ADVERTISMENT - CONTINUE READING BELOW ↓
Who I'd Recommend It To:
Kim Bum fans who have been waiting for his comeback. He seriously DELIVERED! 
Those who are interested in South Korean myths. I learned a lot from this show, you guys. 
People who have *petty* quarrels with their siblings: this show is a sign that it's time to make up with them...before it's too late. 
All episodes of Tale Of The Nine-Tailed are available on IQIYI and Viu. You can find The Untold Story Of Tale Of The Nine-Tailed on the official tvN Drama YouTube Channel. 
***
We're officially on Viber! Be part of our growing community and subscribe to Cosmopolitan Philippines now!
Follow Lily on Instagram.