From makeup to glass-blowing to baking, and lately, even social media, we've been given a myriad of choices for reality competition shows to binge on. But despite all this, I couldn't help but feel that we've been missing something: Where was the one for fashion?
The answer came to us in January, when Netflix released the debut season of Next In Fashion.
18 contestants from all across the globe were brought together to team up and/or go up against one another. Week after week, designers were given a new brief to fulfill, or a new client to satisfy. While they were provided with nearly unlimited resources, they were also given extremely limited time. Sometimes to create a single couture piece. Sometimes an entire collection!
It is co-hosted and judged by none other than Tan France of Queer Eye fame and fashion icon Alexa Chung. The roster of guest judges is no less impressive with the likes of Monique Lhuillier, Phillip Lim, Adriana Lima, and Tommy Hilfiger!
Cosmopolitan Philippines got to talk to Tan himself about his experience working on the show. Here he is in his own words:
On competition and drama (and positivity):
[The contestants] are all successful designers. They want to make sure that their brands are achieving the next level of success. So, there's definitely competition. But it never got nasty. If there was any further drama between our contestants, [the producers] weren't editing that into the show and highlighting it, because there's no reason to. 
Continue reading below ↓
Recommended Videos
[Alexa Chung and I] made it very clear from the very first day when we had our pre-production meeting that we wanted it to be positive and show a positive side of the high fashion industry. And I think that that shows in our show.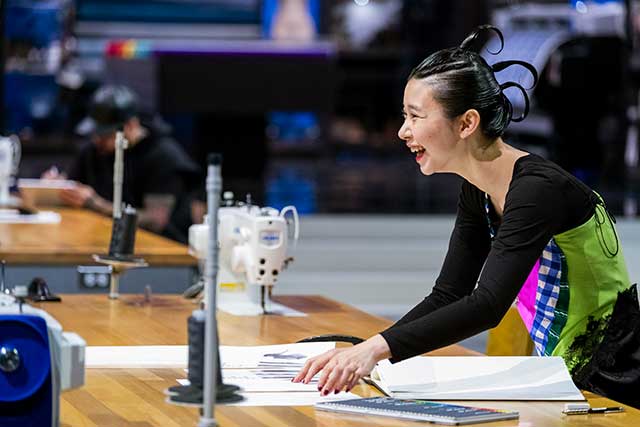 On diversity:
I am a person of color myself. I want to make sure that I am surrounded [by] as many people of color and that it's a true representation of our society. 
Quite honestly, I think it makes for a very interesting competition show. I love that it's a show that encompasses the entire world. So countries could really back their designers.
On working with Alexa Chung:
I am and have been for 15 years the ultimate Alexa Chung fan. She's smart, she's funny, and just highly entertaining. I had one of the best experiences of my life working with her, and I'm very grateful that we became actual friends. 
I love her so much! And I think it shows. I don't think you can fake that kind of chemistry.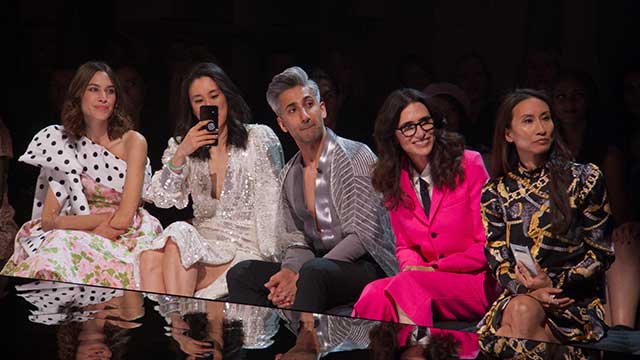 On having to be the bearer of bad news:
This played real close to my heart because I'm a designer. I struggled for so many years to garner success in my industry. And so, every time I had to give the bad news of letting them go or if we were struggling with the decision, I would break down. 
I would cry because it was so difficult to dash somebody's hopes and dreams, because it took me right back to those feelings that I had when I was in a similar situation. 
On hosting and interacting with contestants:
I didn't shy away from showing my emotions. I wanted them to know that I cared. I wanted them to know that these people and their experience mattered to me.
I wasn't trying to be the regular host of a competition show that is often quite emotionally removed. I wanted them to know that "I am in the trenches with you. I get it!"
On learning from contestants:
When I was designing, I definitely wasn't making an incredible couture creation within a day and a half, and I definitely wasn't making a full collection within two and a half days. 
I think the greatest thing that they taught me was that creativity and stamina for a show like this go hand in hand. It doesn't matter how creative you are; if you don't have the stamina to continue on when you're feeling exhausted, you're never going to achieve success on this show.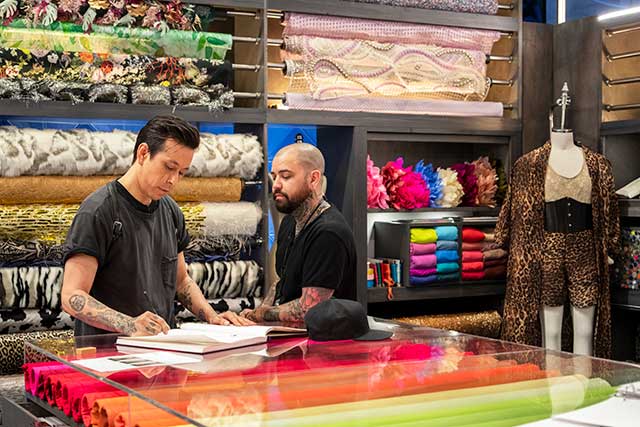 On creating responsibly:
Throughout the competition, pretty much every designer had mentioned that they want to really push to create more sustainable brands, and I do love that that's the way fashion is moving forward. 
One of our [guest judges on the show], Tommy Hilfiger, said something along the lines of "If sustainability isn't at the forefront of your design, you are not the future of fashion." And I thought that that was really poignant.
On questionable fashion choices in our youth and why it is important to listen to our parents:
About my second job, [my mom] would say, "You're earning but I know how irresponsible you are with money, so let me save it for you just in case you need it later on." I was like "Okay, yeah, whatev," but I would hide a little bit. As I got to 17 [years old], I was hiding more and more and more. 
And then, I saw this pair of Nicole Farhi shoes. It was about £350 which is a stupid amount of money to pay when you're 17. It was every penny I had. 
I purchased them and then I wore them once...And then I never wore them again. I have no idea where they are now. So, my mom was always right. I was a complete moron.
On what/who he thinks is "next in fashion":
Personally, I wanted to see something that was fresh, that was original, that's inspired me in a way that current brands aren't inspiring me. 
"What have we not seen before? Who is doing something that isn't on every runway already?"
And that's what we offer with our show. That's why we came to the decision we came to for our winner of Next In Fashion. 
***Answers have been edited for clarity.