Who would have thought a show about chess could captivate practically the entire world? We know you have watched The Queen's Gambit by now, the wildly popular Netflix gem that has people obsessed. The seven-episode series takes you on a wild but somehow always elegant ride through the early life of orphan-turned-chess-prodigy Beth Harmon (Anya Taylor-Joy) as she becomes a chess master despite her addictions (and general severe misguidedness).
And with the story being perfectly laid out through those seven episodes, chances are you're probably torn between wanting a sequel, a prequel, a side-quel—anything really, as long as it's more of Beth (and Benny)—or simply leaving the period drama the way it ended (read: perfectly). Well, we're here to offer a solution: random facts to fill your need for more of The Queen's Gambit! Just a bit of a warning: Major spoilers lie ahead.
Feed your obsession for The Queen's Gambit with these 10 cool facts:
ADVERTISMENT - CONTINUE READING BELOW ↓
1. Those green tranquilizer pills Beth Harmon was taking has a historical equivalent.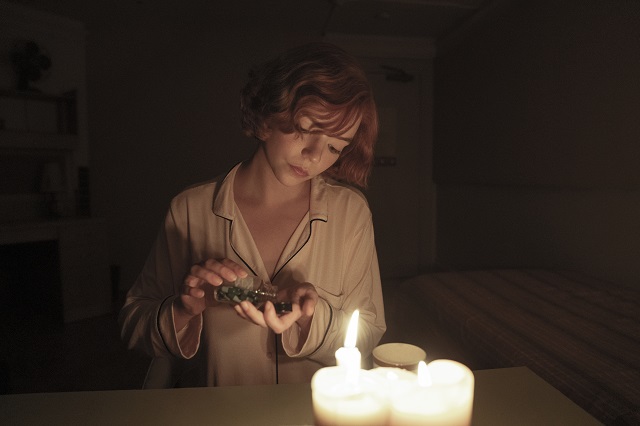 In the series, Beth was addicted to a fictional pill called Xanzolam, a form of tranquilizers that came in the rather unassuming color green. In the '60s U.S., there really was a green sedative freshly made available to the general public: Librium, a benzodiazepine sedative used to treat anxiety or insomnia, according to Newsweek. Beth took Librium pills in the series when she ran out of her chess-on-the-ceiling inducing Xanzolam in Mexico.
ADVERTISMENT - CONTINUE READING BELOW ↓
Recommended Videos
2. Anya Taylor-Joy's first language was Spanish.
We can't imagine any other actor playing Beth Harmon and her soft-spoken yet cutting English as well as Anya Taylor-Joy did—so you may feel a little weirded out watching the interviews she's done in perfect Spanish. The American-born (Florida, to be exact) British-Argentine spent ages two to six in the South American country where yup, her first language became Spanish. She moved to England soon after and ended up learning the language through reading the Harry Potter books!
ADVERTISMENT - CONTINUE READING BELOW ↓
3. Harry Beltik is Dudley Dursley...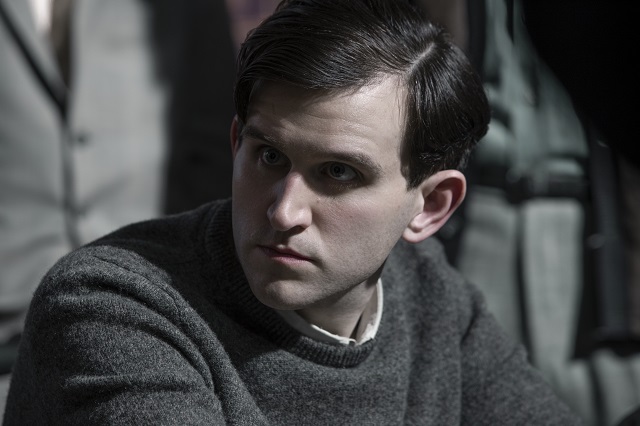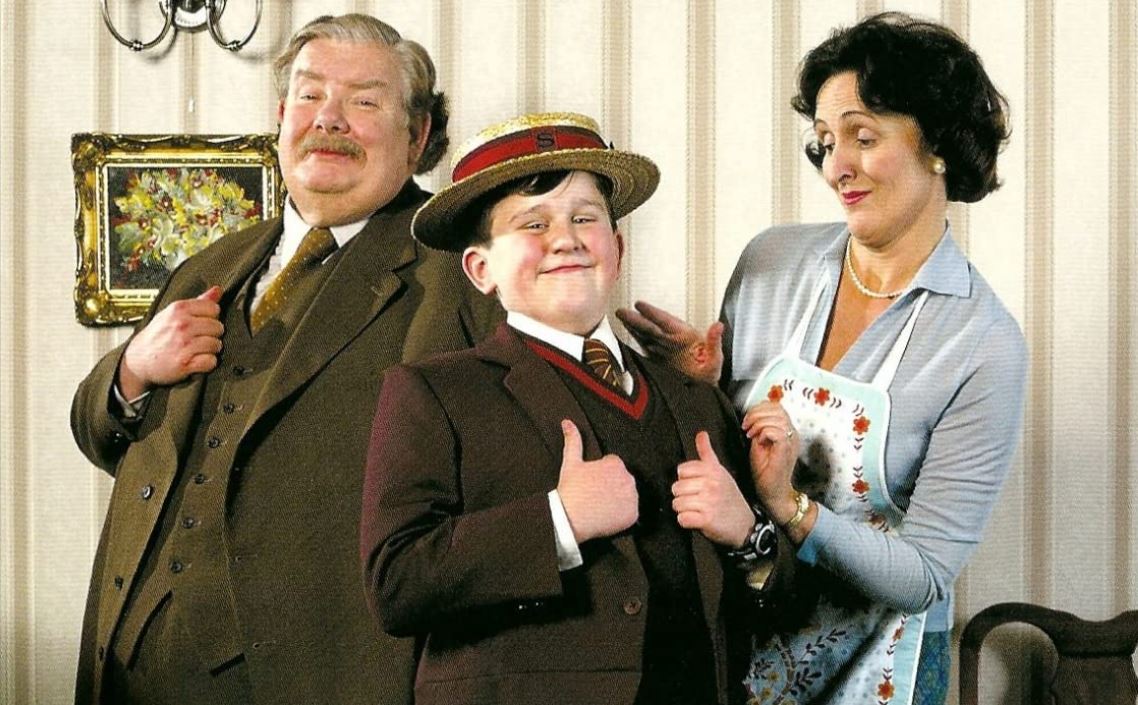 ADVERTISMENT - CONTINUE READING BELOW ↓
Harry Melling, the actor behind the bully that was Dudley Dursley in the Harry Potter movies, is also the same guy behind Harmon's first real contender (and first real love, perhaps?), Harry Beltik! Don't feel too bad if you didn't make the connection, as the now 31-year-old actor himself has said he's quite happy people don't recognize him as such, as it has helped him take on new roles with a clean slate. "I had this history of being part of the films, but also I felt like I had the opportunity to sort of cause a new start, which I think is useful," he told People.
4. ...and Benny is Ferb!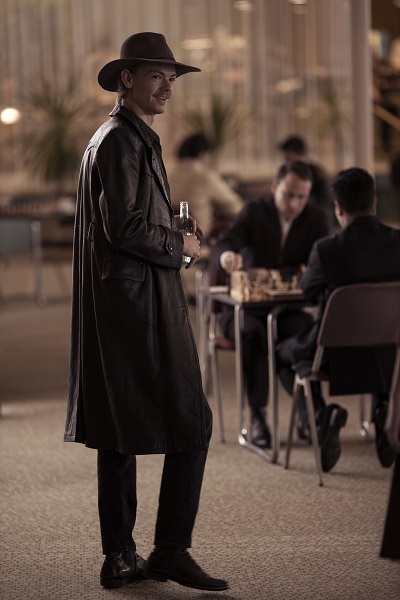 ADVERTISMENT - CONTINUE READING BELOW ↓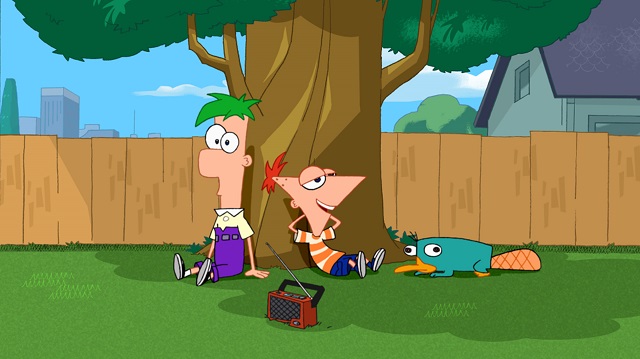 You probably remember Thomas Brodie-Sangster as the little lovestruck kid in Love, Actually (2003) and the precocious leader of the siblings in Nanny McPhee (2005), but here's something you may not have connected. Benny and his ridiculous amount of swag also voiced the equally cool and mostly silent Ferb in the Phineas And Ferb cartoon. Now you know where Ferb gets all that cool mojo.
ADVERTISMENT - CONTINUE READING BELOW ↓
5. The novel the series is based on was a "tribute to brainy women."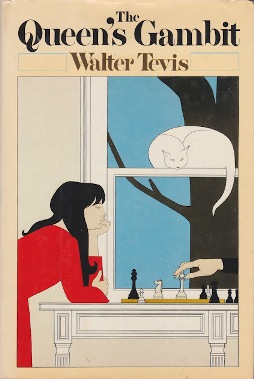 So no, The Queen's Gambit isn't based on a true story, but on a 1983 novel of the same name by Walter Tevis. The author, who died a year after publication, described his work as "a tribute to brainy women." Walter took inspiration for Beth from his own life as a chess player who struggled with prescription drugs as well.
ADVERTISMENT - CONTINUE READING BELOW ↓
6. That glorious long take in the Las Vegas hotel took inspiration from a popular but very unexpected scene.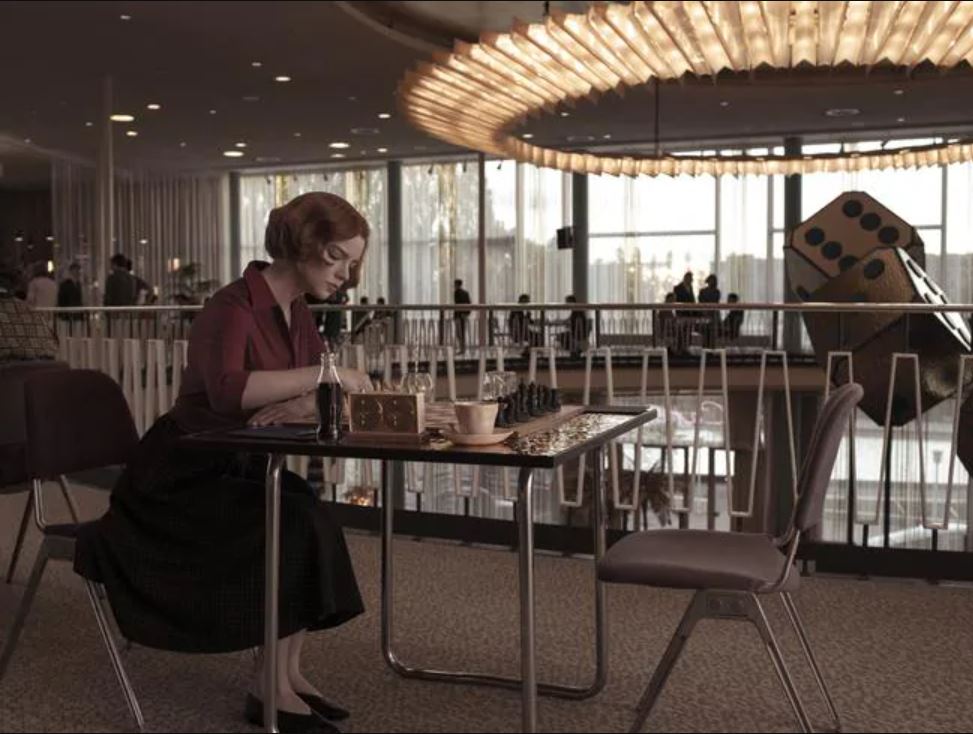 One thing that sets The Queen's Gambit apart is consistently elegant cinematography—as exemplified by those long shots that took audiences into the '50s and '60s. Remember that one-take shot where we trailed Beth through the Las Vegas hotel? Well, cinematographer Steven Meizler said that they took their cue from a scene in Full Metal Jacket (1987)—yup, the infamous "Me love you looong time" one. "It's an empty frame of Vietnam, a woman walks into it, we follow her. We mimicked that a bit," Steven told Vulture.
ADVERTISMENT - CONTINUE READING BELOW ↓
7. Beth's final outfit has way more meaning than you think.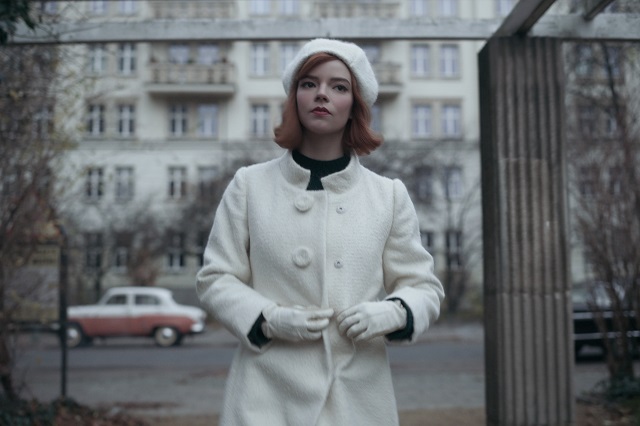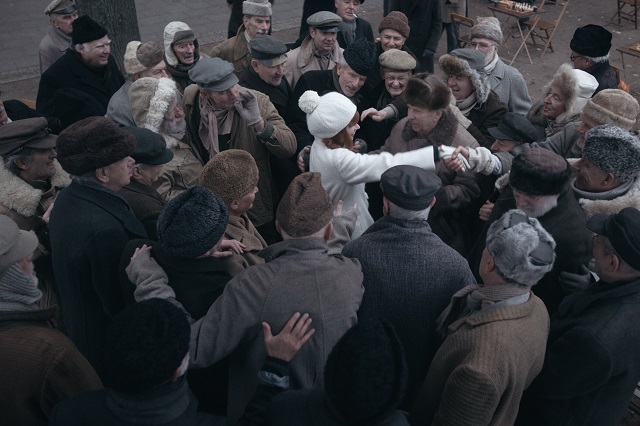 ADVERTISMENT - CONTINUE READING BELOW ↓
The outfits in The Queen's Gambit play a huge part in the story. It's one of the ways we can track Beth's growth from orphan to fully realized chess master—and who can forget Benny's barely contained swag? Out of the many chess-inspired outfits Beth wears, it is the final all-white ensemble she wears whose symbolism you may have missed. Think about it, she has finally defeated the Russian grandmaster and is all decked out in white, with a hat reminiscent of yup, you guessed it: the Queen. A fitting wrap for her story, we think.
8. The Queen's Gambit has broken a Netflix viewership record.
ADVERTISMENT - CONTINUE READING BELOW ↓
In case you needed proof of just how popular this show got, Netflix has confirmed that it is officially the most-watched limited series on their global platform! A total of 62 million households watched the show within the first 28 days of streaming. Plus, it was part of the Top 10 trending list in 92 countries and even made it to number one in 63 countries.
9. Interest in chess has soared since the show dropped—with a clear need for a real-life Beth Harmon.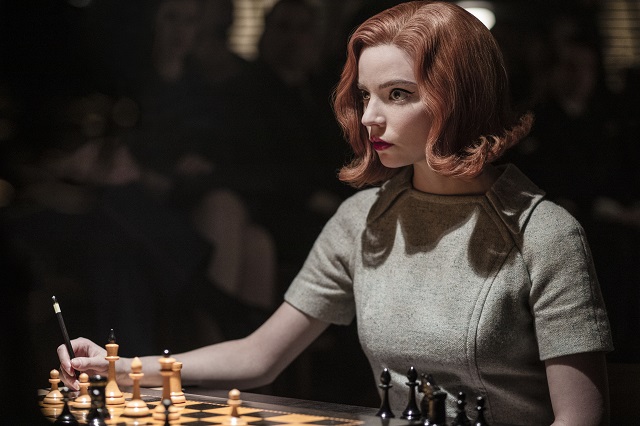 ADVERTISMENT - CONTINUE READING BELOW ↓
Aside from raising Google searches for chess a hundredfold, more people are now actively buying chess sets since The Queen's Gambit dropped. Chess sales in the U.S. raised by 25 percent over 2020—tied to the quarantine and the higher demand for indoor activities—but promptly rose by 125 percent in the weeks following the series' release noted The New York Times. Plus, even the International Chess Federation has suddenly had more women than ever contacting them! "We've probably had more inquiries from women in the last couple of weeks than we have had in the last five years, which is brilliant," David Llada, International Chess Federation's chief marketing officer, told Insider. 
10. Heath Ledger and Elliot Page were part of the initially planned film adaptation.
ADVERTISMENT - CONTINUE READING BELOW ↓
When Heath Ledger passed away in 2008, he was already working with screenwriter Allan Shiach for a film adaptation of Walter Tevis' novel. The Australian actor was already penciled in to not only star alongside Elliot Page in the film, but also direct it. Needless to say, the project did not push through after the Aussie star's untimely death. Allan, who writes under the surname Scott, acquired the rights to The Queen's Gambit way back in 1992 and ultimately found himself writing the novel as a scripted series for Netflix.
EXPLORE COSMO