It's been four years since Your Name or Kimi No Na Wa was released worldwide bringing us one of the most well-loved and unforgettable Japanese animated films in recent years. I mean, up until now, I can still remember how much I cried throughout the movie (it was A LOT, mind you). For those unfamiliar with the film, Your Name is a fantasy romance anime by Makoto Shinkai and tells the story of countryside girl Mitsuha Miyamizu and big city boy Taki Tachibana. For some inexplicable reason, Mitsuha switches bodies with Taki one day. They set on the mission to find each other, and along the way, discover a truth that holds the answer to their fate.
Cool, no? But why am I bringing up Your Name all of a sudden? Well, here's the good news: Your Name will be available on Netflix. Even better? It'll drop this Friday, on July 10! If you don't believe me, go on and check your Netflix app for proof: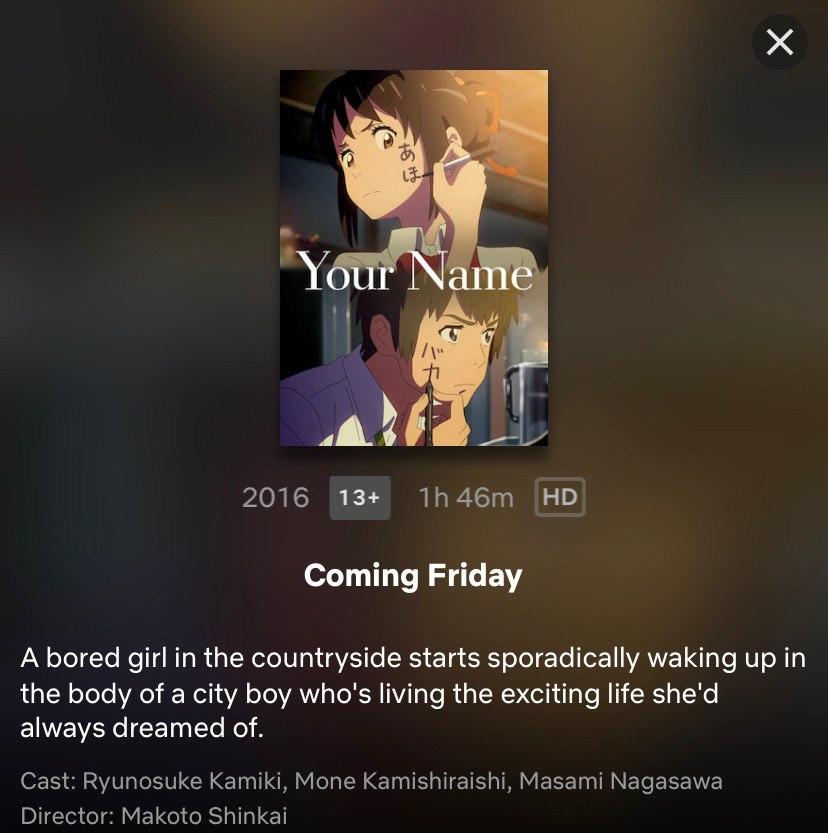 To prep yourself for all the feels (I cannot stress enough about this, lol), check out the trailer and the film's *amazing* soundtrack below:
***
What does your zodiac sign say about you? Subscribe to Cosmopolitan Philippines and find out!
Follow Jacinda on Instagram.
Continue reading below ↓
Recommended Videos