I was around 10 years old when I first got my period and up until my first year of high school, all I ever used were sanitary napkins. Tampons were so unfamiliar to me. Real talk, the first time I ever even heard and saw one was through a Keeping Up With The Kardashians episode, LOL! It was when Khloe, Kim, and Kourtney were giving their little sisters Kendall and Kylie ~the period talk.~ Since then, I got so curious about tampons and made it a point to try switching it up between pads and menstrual cups every time I get my cycle.  
Tampons can be hard to find in stores sometimes, we know the struggle. So if you're looking to buy a pack (or maybe two), below are some options online that you can check out.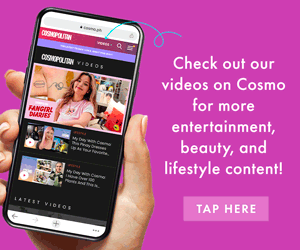 ~*Just So You Know*~
Tampons are available in different absorbency ranges: Light (less than six grams), Regular (six to nine grams), Super (nine to 12 grams), and Super Plus (12 to 15 grams). 

There is a risk of Toxic Shock Syndrome (TSS) if you use tampons incorrectly (meaning you don't change them regularly). Symptoms of TSS include sudden fever, vomiting, diarrhea, fainting, dizziness, and rashes. If you are experiencing any of these symptoms, STOP using tampons.

To avoid TSS, change your tampon every four to eight hours—basically the same thing you'd do with sanitary napkins. Heavy-absorbency tampons can be worn overnight for up to eight hours. It is also okay to switch between tampons and sanitary napkins during your period.

Because you don't feel the tampon once it's inserted, there is a tendency to forget that it's in there at all. Set a reminder on your phone so you won't forget to change! If your flow is especially heavy, we suggest you wear a pantyliner as well.

ADVERTISMENT - CONTINUE READING BELOW ↓

Once you start using tampons, you won't want to switch back to using napkins! It's seriously the next best thing to not having your period (although the dreaded cramps are still there to remind us from time to time.) As long as you use tampons correctly and are vigilant about changing them when they need to be changed, you're good to go.
***
We're officially on Viber! Be part of our growing community and subscribe to Cosmopolitan Philippines now!