Everyone feels anxious from time to time. Whether it's right before a school presentation or during an important job interview, these events can trigger your hormones and activate your fight or flight response. This urge to protect yourself is normal, but not exactly pleasant. Given the global crisis we're all dealing with, you may have experienced more stressors in the past few months. 
ARE YOU STRUGGLING?
And no matter how hard you try, it's not easy to shake off feelings of doubt and insecurity when a stressful event occurs. There are plenty of ways to manage your reactions, though. Some turn to exercise because it can reduce muscle tension and calm you down; others focus on relaxation by doing breathing exercises or other soothing activities like journaling.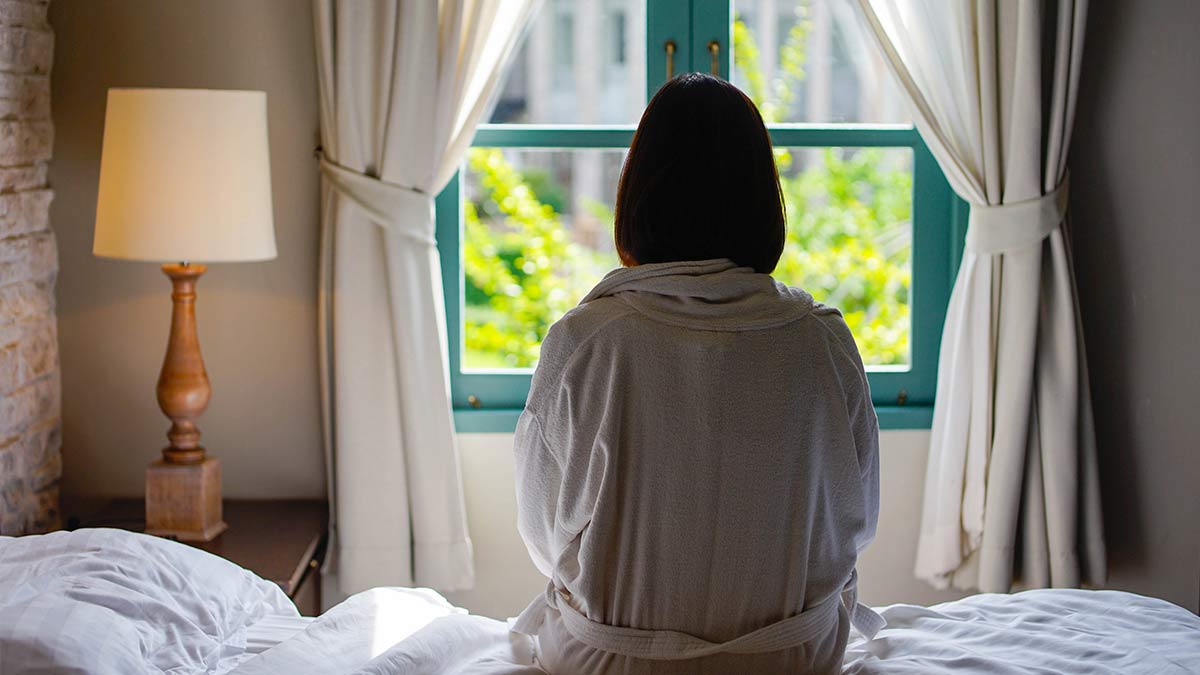 ADVERTISMENT - CONTINUE READING BELOW ↓
I, on the other hand, rely on a technique that's more rooted in logic. I find that I accept things easier when I understand the logic behind what's happening—this applies to every aspect of my life, but it's especially beneficial for me at work. 
Ask yourself: What's the worst thing that could happen?
When something triggers my anxiety, I try my best to avoid letting it consume me by asking myself this seven-word question: What's the worst thing that could happen? In a world that's so insistent on being positive, this might come off as too "negative," but it has the opposite effect on me. It sort of snaps me back to reality, encouraging me to pause and really reflect on whether or not my reactions match the situation or problem.
When I determine the *worst possible situation*, it allows me to decide if it's something I can live with (in which case, I accept the possibility), or it's so completely out of what I'm okay with that I come up with possible solutions on the spot, even if they don't fully make sense yet. This is something I do on my own, but it can also be a conversation you have with someone you trust, if you need another person to give you some perspective. 
ARE YOU STRUGGLING?
On the other hand, if you're suffering from an anxiety disorder—you're anxious most of the time and are unable to pinpoint the source of your stress—we suggest talking to a medical professional. 
***
What does your zodiac sign say about you? Subscribe to Cosmopolitan Philippines and find out!
Follow Ysa on Instagram.