For some people, working out can be really daunting. For others, it can be that one thing that makes them get up in the morning. We personally don't have super active lifestyles,  so we wanted something challenging but not deadly.
Plus, all this time, we thought that "exercise" and "fun" couldn't co-exist. Well, this kind of workout begs to differ! Ever wondered what it'd be like to burn 1,000 calories in a single class? Find out what happened when two Cosmo girls tried the BLACK workout at BARE Manila for the first time!
What is BARE Manila?
BARE Manila is one of the newest nutrition and high-intensity fitness centers in the metro. Home to the BLACK workout, it focuses on dramatic fat-loss and extreme fitness performance.
Continue reading below ↓
Recommended Videos
But more than being just a gym, studio manager Yael Umali shares that BARE Manila is also a community. They like to keep the atmosphere in the studio very friendly and approachable. "We definitely want you to feel like you are working out with pals. You can't do a move? No worries, we will adapt it for you. Can't eat certain foods? No problem, we will adapt a workout plan for you. We are all about that balanced lifestyle of combining working out with proper nutrition."
In one class alone, you can burn up to 1,000 calories!
What is the BLACK workout?
Labeled as the "World's Most Effective Workout," the BLACK workout is a combination of cardio and weight training. It increases your metabolism and tests your strength through a series of weightlifting and high-intensity training. In one class alone, you can burn up to 1,000 calories!
On Yael's first BLACK workout: "My first experience with BLACK was nothing short of WOW! I mean, I had an idea [of] what it was, but you never really know the feeling of the class until you try one. I'm a very competitive person, and the BLACK phase of the class just satisfies that competitive drive in me, but at the same time, it makes you feel like you're part of a team. At the end of the day, you meet someone new, you accomplish something great, and you just really have an awesome time."
Yael mentioned that their workouts are very beginner-friendly. No need to worry if you're a first-timer. Beginner or pro, anyone can join a BLACK workout! The important thing to remember is you go at your own pace. Come in with an open mind, let go, and have fun!
What do you wear and bring to a BLACK workout?
The BLACK workout involves a lot of running and lifting, so comfortable sportswear from head to toe (sports bra, T-shirt, shorts, leggings, running shoes, etc.) is recommended. It helps to stay hydrated! You may bring your own water bottle or buy from the studio.
Where is BARE Manila?
2nd Floor, 8 Forbestown Road, Bonifacio Global City, Taguig!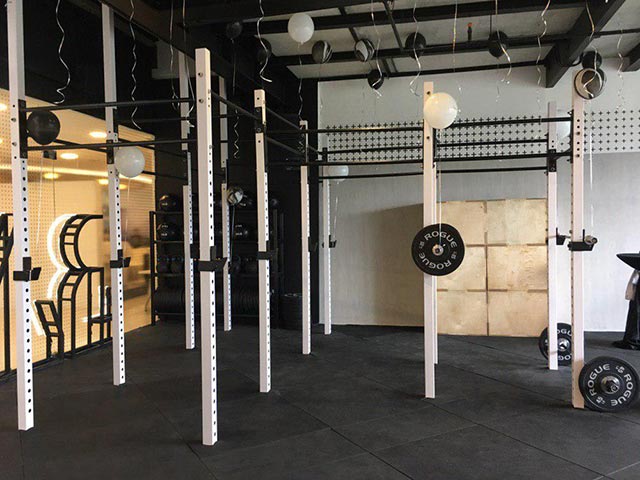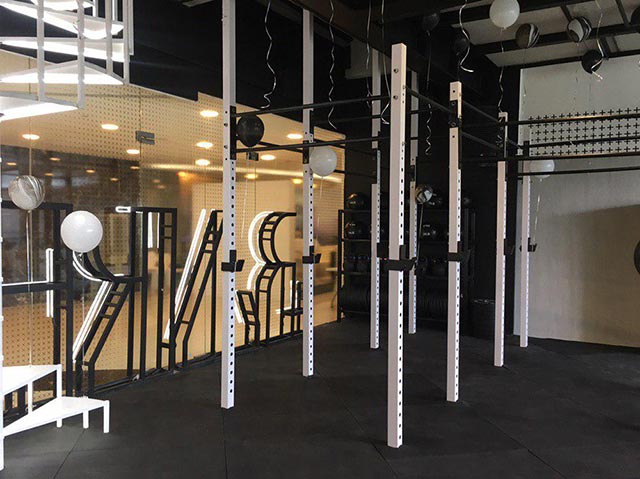 Where do I sign up for a class?
The studio is currently not open to the public yet, but rates and packages will soon be available online at the BARE Manila's website. Memberships and founder packages will also be offered.
What is the schedule of classes?
BARE Manila will be running the usual time slots of early a.m., mid a.m., lunch time and after office hours.


Our Honest Reviews of the BLACK Workout:
Lou: When it comes to working out and finding ways to be physically fit, I think I've found myself most comfortable with indoor cycling. So to be completely honest, I had mixed feelings when I agreed to try the BLACK workout. For the most part, I was really excited because I was going to try a different kind of workout from my usual. But still, a part of me was also slightly nervous. I've never heard of "BARE Fitness" and the "BLACK workout" before, so I researched a bit online. After reading a couple of articles and watching a few videos, I immediately programmed my brain to accept the fact that this workout was going to be challenging.
And since my momma didn't raise a quitter, I got up that Sunday morning for an 8:45 a.m. class with a positive mindset. 
And since my momma didn't raise a quitter, I got up that Sunday morning for an 8:45 a.m. class with a positive mindset. As soon as I entered the studio for the BLACK workout, my first impression was that it had a very ~*nightclub*~ vibe. The place was dark, upbeat music was playing in the background, and big blue lights spelled BLACK could be seen at the far end of the room. One side of the room had weights while the other side had treadmills. Up front was a wall that projected two things: the clock and the day's workout guide.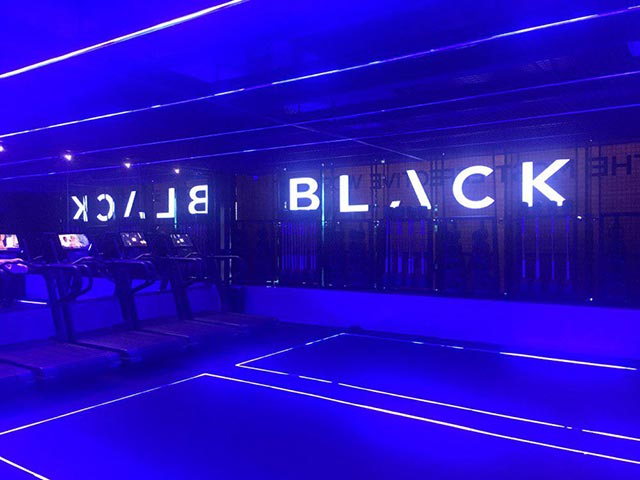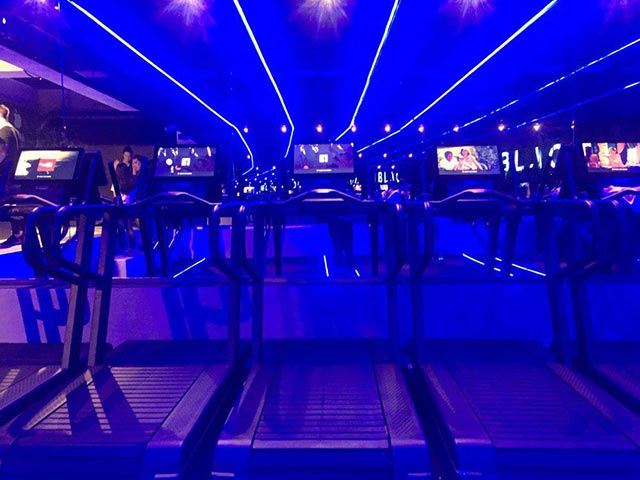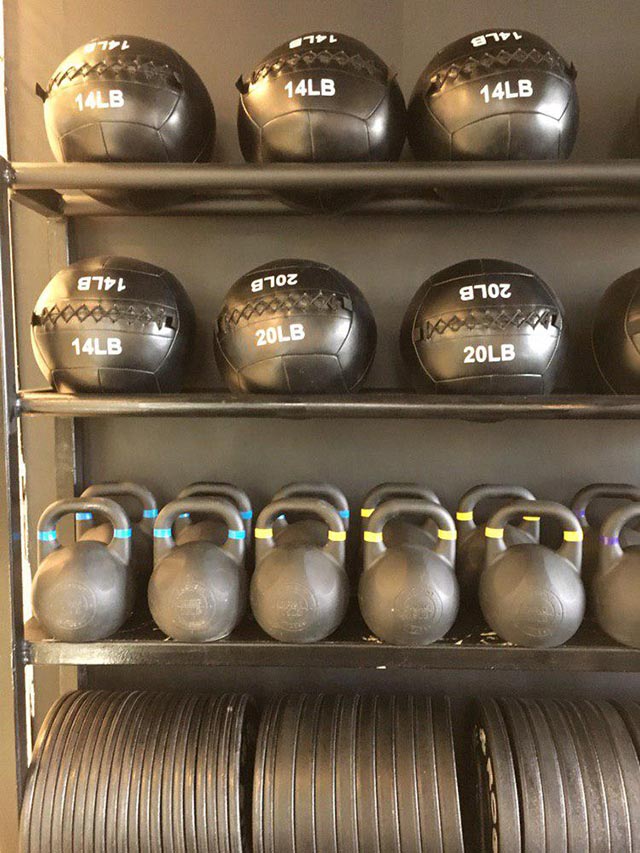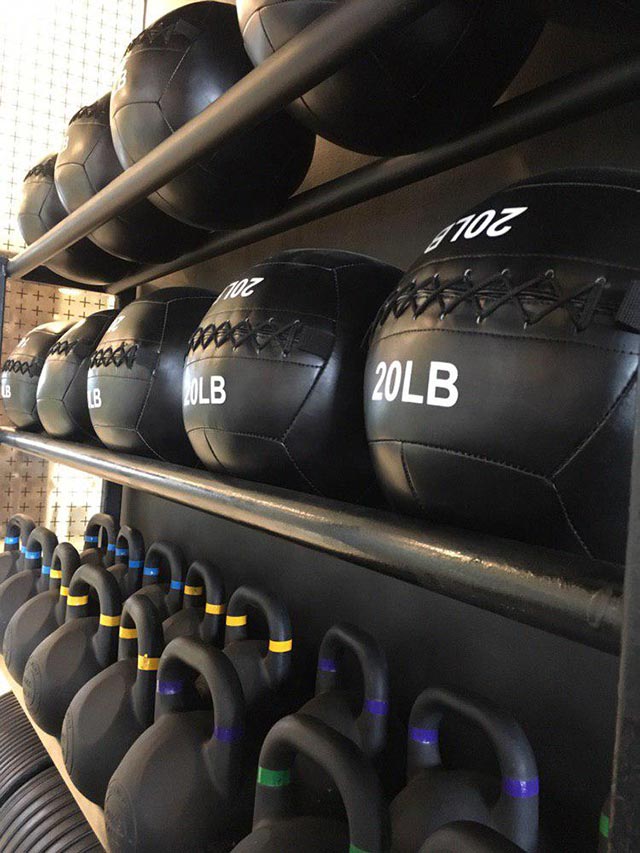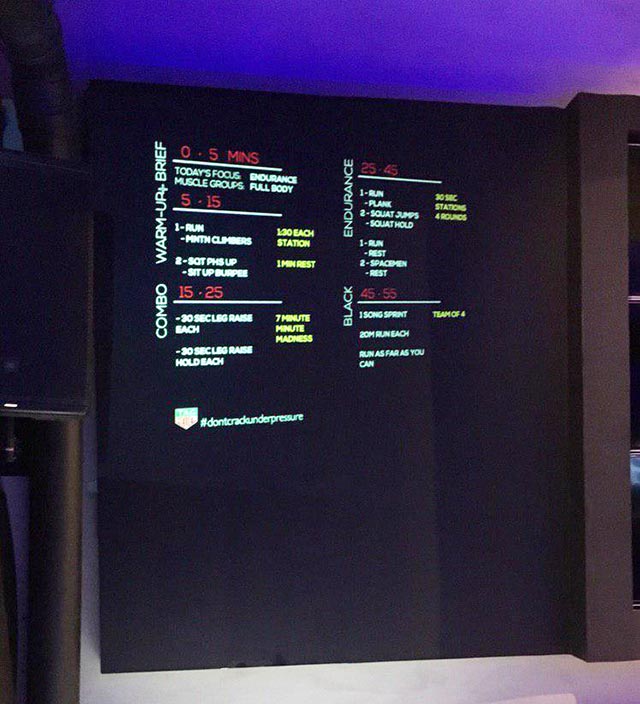 Before we even started, the trainer asked us to pair up. He then grouped us into two teams and assigned what kind of workout each team should do first. I belonged to Team 1, and to start off, he instructed that in each pair, one will run on the treadmill for one minute and 30 seconds while the partner will do mountain climbers for the same amount of time. Once the time is up, the pair will switch and the timer starts again. As for Team 2, they started with squat push-ups and sit-up burpees.
After the warm-up was a partner workout and it targeted our legs. Pairs took turns doing leg raises and hold for 30 seconds each. I started to feel the burn during this part of the workout, LOL! Halfway through, we did more time on the treadmill and tested our endurance further by doing some squats, squat jumps, squat holds, and spacemen. By this time, I was already sweating buckets! The workout ended with a sprint on the treadmill. We were grouped into teams of four and each person on the team had to run as fast as they could. Team members took turns depending on the treadmill's setting and this was done for an entire song.
Overall, I would say that BLACK is a tough workout! But don't get me wrong, it's that unique kind of challenge that I'd be willing to take on again. In the words of our trainer, "Nobody said it was going to be easy." Surprisingly, I'd file this under my "Fun Workouts I've Ever Tried" list. Though challenging, I guess what makes it bearable is that I got to try this with a friend. What I love most about the BLACK workout is the strong, positive energy you get from the trainer and the people around you. From start to finish, there's always that extra push to remind you of how strong you really are.
Kat: I really just wanted to switch things up on a Sunday morning and did not expect much going in to try the BLACK workout. If anything, I thought of it as another trendy fitness class that will probably be a struggle for sedentary people like me but would also be a nice thing to say I tried. With that kind of mindset going in, I was pretty surprised to find myself telling other friends to try it too because I actually finished the workout!
It was definitely challenging but also very fun! The environment was perfectly encouraging—not too pushy or assertive, not at all intimidating, and absolutely not a bore! The mix of black light and lively music is an obvious hook. The sprints, burpees, leg raises, planks, and squat jumps were the challenges I was there for. And the energy of everyone in the room kept me going.
As someone with a very short attention span, it's quite an achievement for me to be fully present during a workout but that was exactly how it was during BLACK. That is honestly enough reason for me to do the workout again. It is generally a great experience to build my endurance and work out my whole body with no real complaints to tap out!
I would highly encourage others to try the BLACK workout with a friend (or friends). This would especially be helpful for those who are scared or those who are easily intimidated. Pull your most supportive friend to join you! For me, it was definitely encouraging to be working hard with one of my best friends. We were cheering each other on as we took turns and switched exercises. The BLACK workout and BARE Manila, in general, will remind anyone of the best parts about fitness classes/programs: endorphins and great company!