During the early days of the pandemic, I tried developing new hobbies because I wanted to find ways to cope with my emotions and internal struggles. The routine of being at home was getting to be too much on my mental health. One of the activities I picked up was cycling.
How I started biking
In July, I bought myself a pre-loved classic bicycle from the '80s (with some upgraded, modern parts) that suits my body measurements so I wouldn't feel that much strain and fatigue when riding. That's when I started riding my bike around my hometown, following the safety protocols, of course.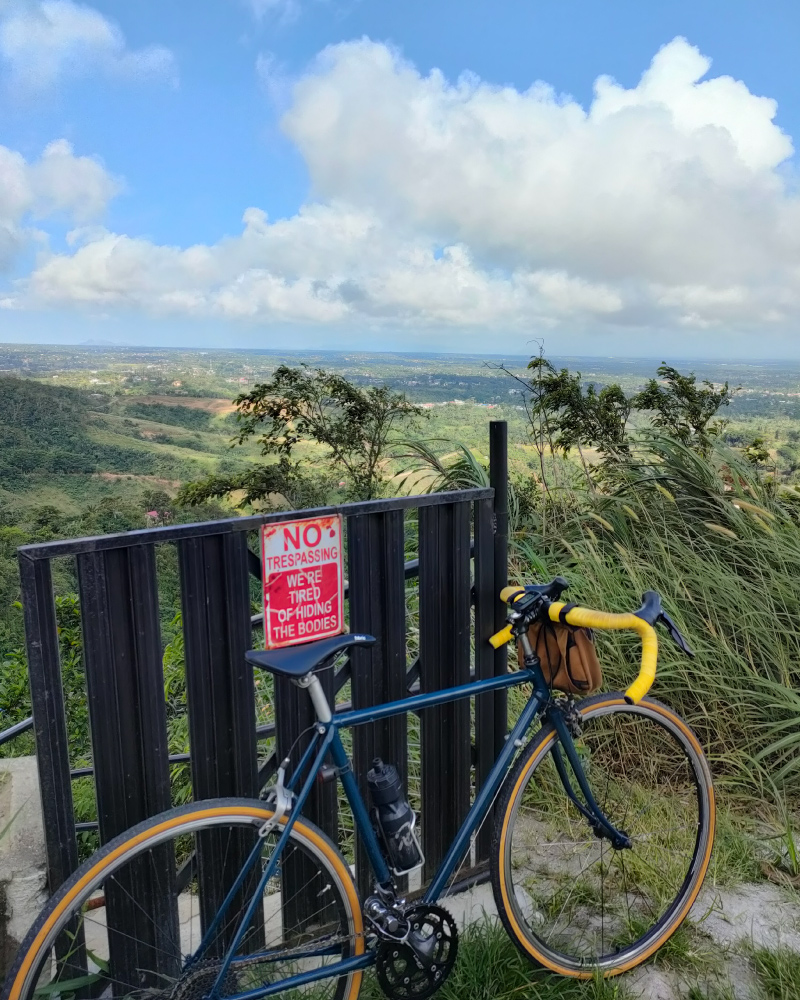 It was difficult at first, especially living here in Tagaytay, with all the hilly roads and climbs; uphill-riding means exerting extra effort. Every ride used to be physically painful because my leg muscles ached with every pedal stroke. I didn't really mind the pain because cycling in the province—with its nice weather—feels so relaxing. It's always nice to see different kinds of trees and farm animals peacefully eating grass and minding their own business. Not to mention, I always get a gorgeous nice view of Taal Lake. 
Continue reading below ↓
Recommended Videos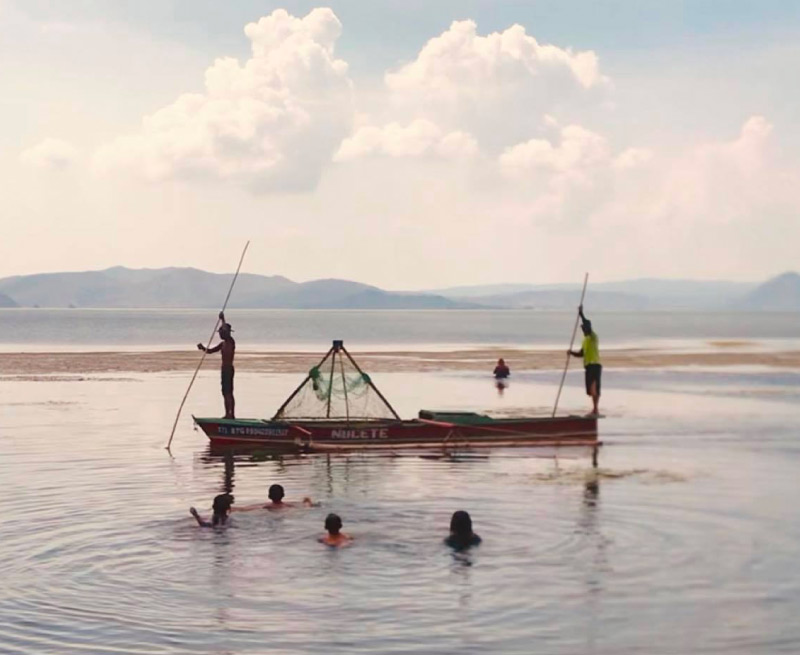 In December 2020, I went to Manila to accompany my boyfriend (who is a fixed-gear cyclist) to deliver his homemade bread and pastries to several customers in Cavite, and that's when I did my first-ever long distance ride: 80 km ride from Manila to Cavite and back. When we went back to his place after the deliveries, I felt happiness and a sense of accomplishment because I never thought I could go that far using my bike as transportation. 
January 2021 came and the resolution I had was to go to different places and ride long distances in the new year. I downloaded a free mobile app that hosts monthly virtual challenges and one of those is called Gran Fondo, a monthly challenge wherein a cyclist must finish a 100 km ride in a day. I told myself that I would do it every month and it became my goal to do just that.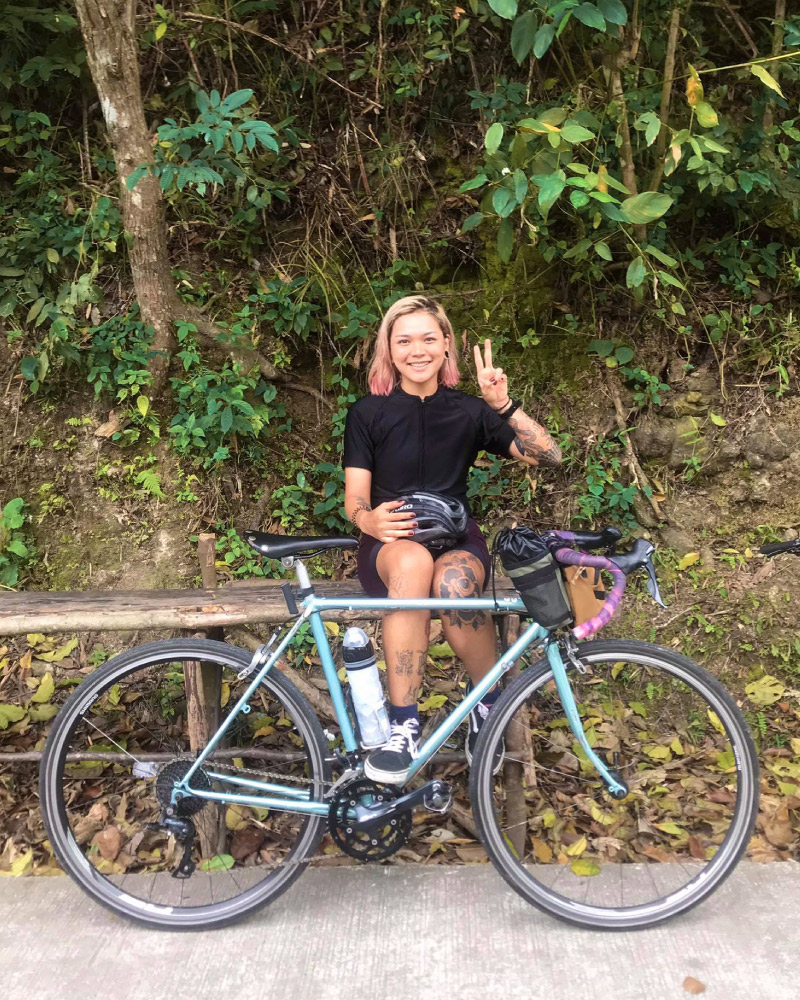 These are the top three most memorable long distance rides (loops) I've done so far:
Cavite Loop
On February 6, I did the semi-Cavite loop; and on the 21st, the full Cavite loop. Both times, I went with a friend from college. Those were my first two century distance rides, (137 km and 156 km, respectively). The first time I did it was really difficult for me because wala akong ensayo. One of the places included in this loop is the Kaybiang Tunnel—the longest one in the Philippines.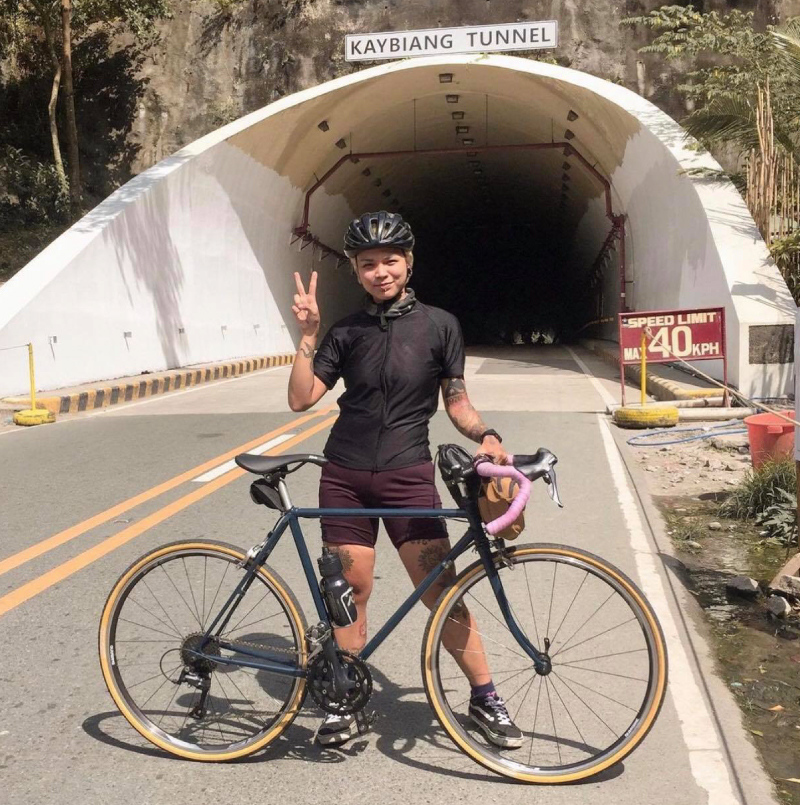 Before you reach the tunnel, you have to go climb steep zigzag roads first. I made countless stops on both rides because I wasn't used to climbing yet. The view is rewarding, though, because you get to see Manila Bay and Carabao Island.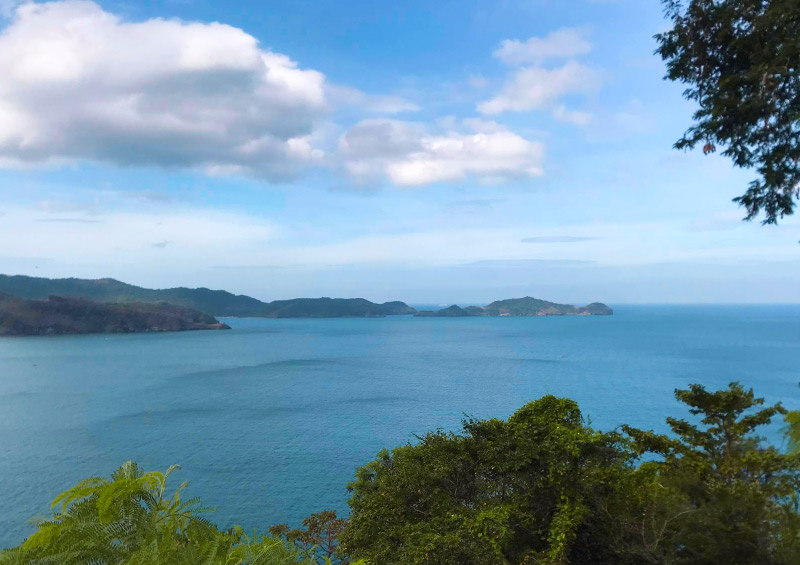 Returning home after both rides, I was really tired, but it's not the kind of exhaustion that would make you say, "Grabe, hindi ko na talaga uulitin 'yon!" It's the kind you want more of.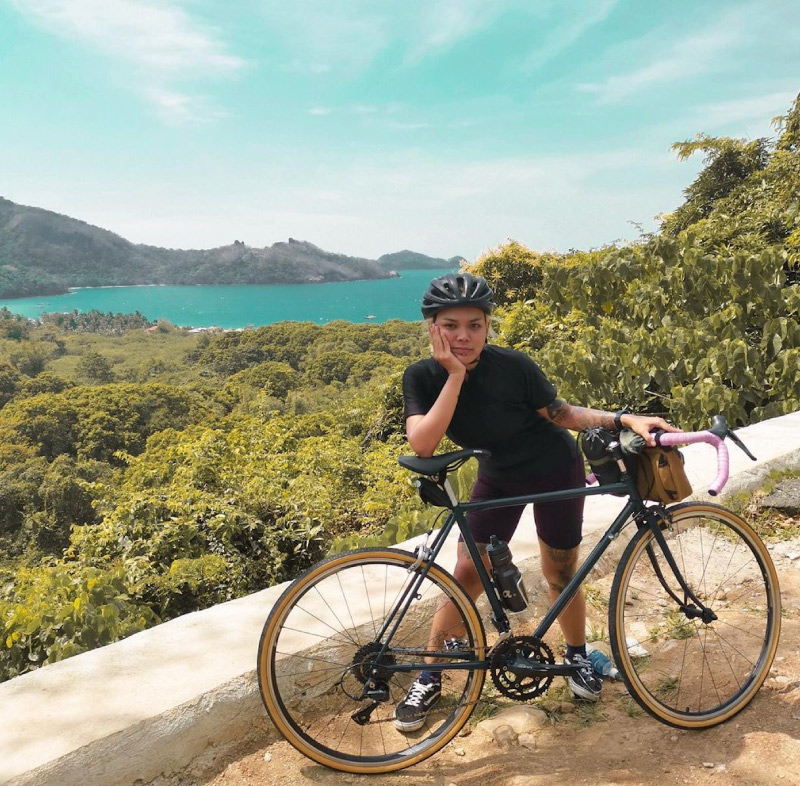 Reverse Laguna Loop
My longest ride so far is the Laguna loop! It's a 200 km ride where you go around the Laguna de Bay area by passing through Rizal and Laguna province from Metro Manila. I did this ride with my boyfriend along with two of our friends.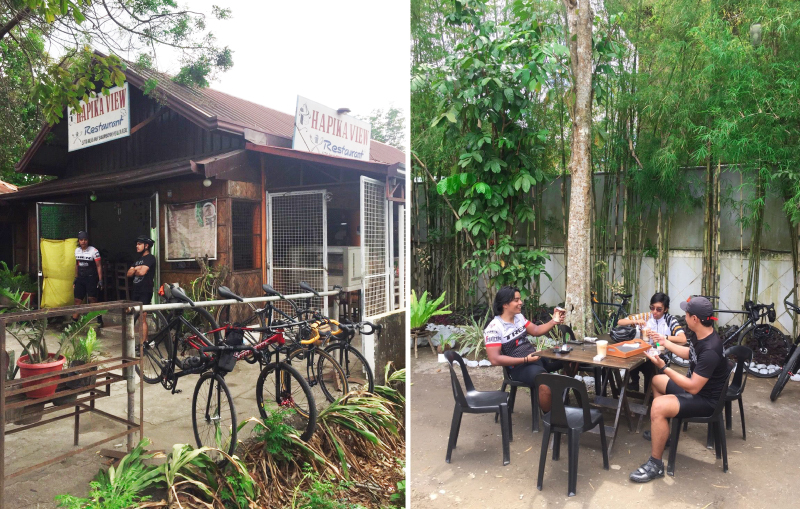 We had lunch and coffee in Kalayaan, Laguna, to prepare ourselves for the second half of the ride (read: hills and climbs in Rizal Province).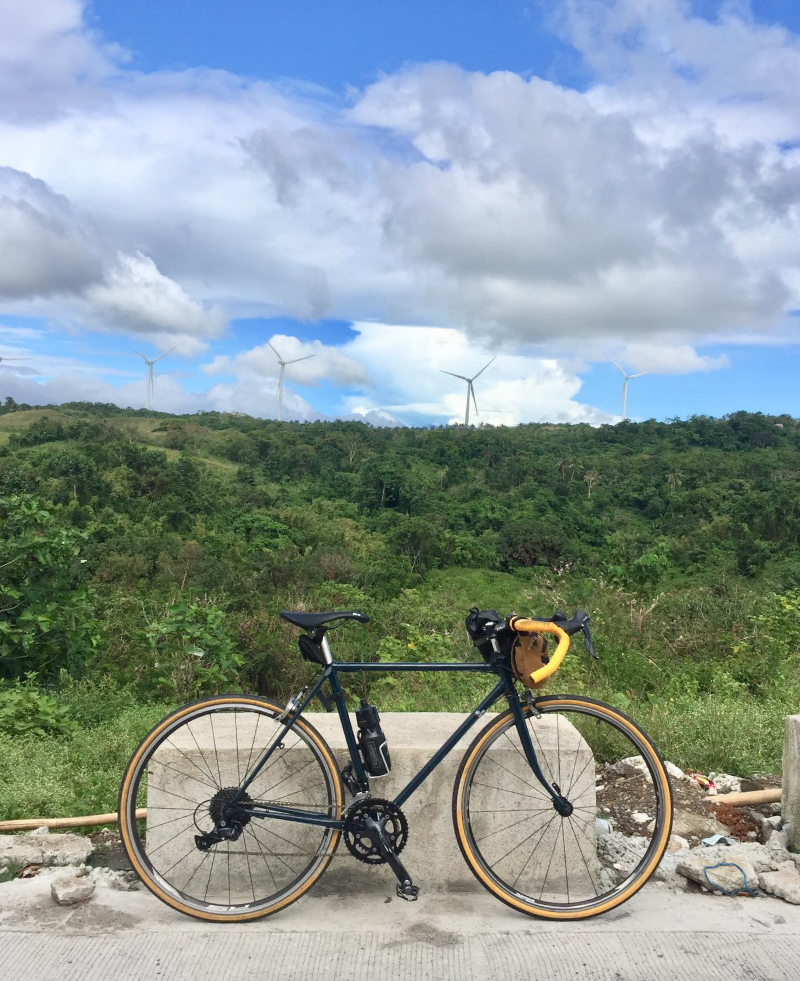 Upon finishing the first part of the climb, we stopped and rested for a little while in Pililia, Rizal to enjoy the view because the windmill farm can be seen from afar. After our buko break and a few photo ops, we got back on our saddles for a few more climbs in Antipolo, and finally reached Metro Manila during sunset. 
Sierra Madre Loop
The rainy season had just started in the country when I did this loop, and doing this ride was probably the dumbest but one of the BEST decisions I have ever made in my life. It's a stormy 119 km bike ride with approximately 1,700 m of elevation gain (it's like climbing Mt. Batulao in Batangas three times). I took a vacation leave from work just for this century ride and this is the most memorable and exceptional ride I did because I finished this on my own.
The half of the Marikina-Infanta Highway (also known as "Marilaque") is part of this loop and this is called Sierra Madre Loop because you get to a view of Sierra Madre, the longest mountain range in the Philippines.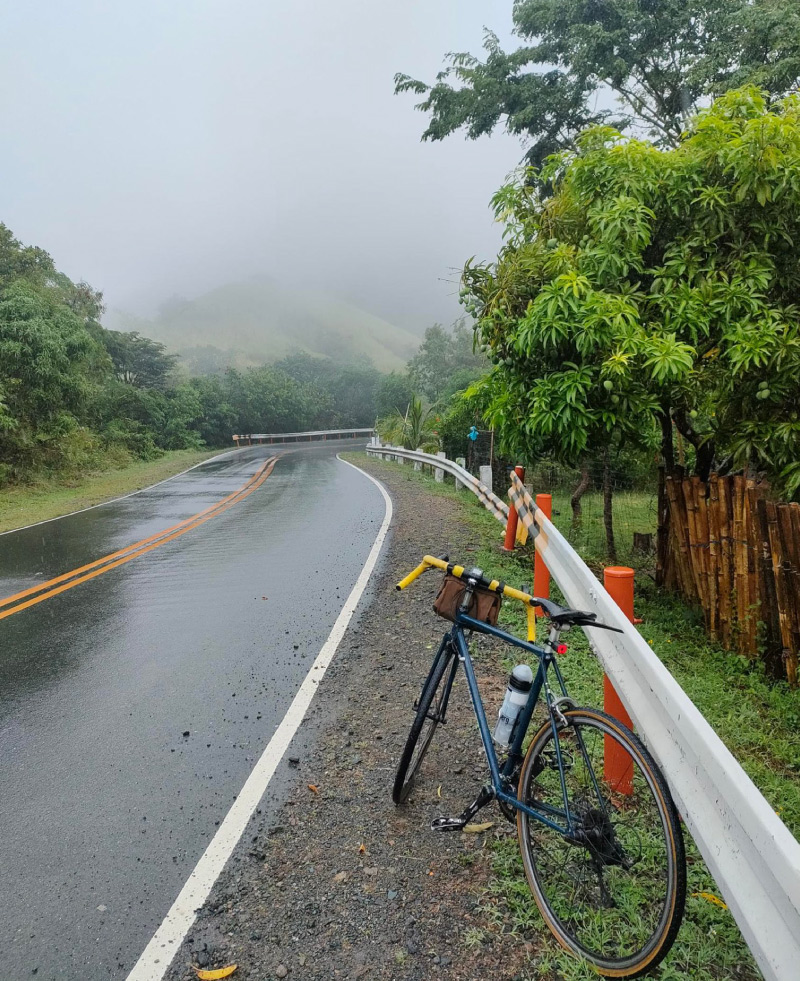 Doing this ride was really difficult because I was alone and the heavy rain showed no signs of stopping. There were no flat roads when I got to Baras, Rizal, and there was no other way to go but up.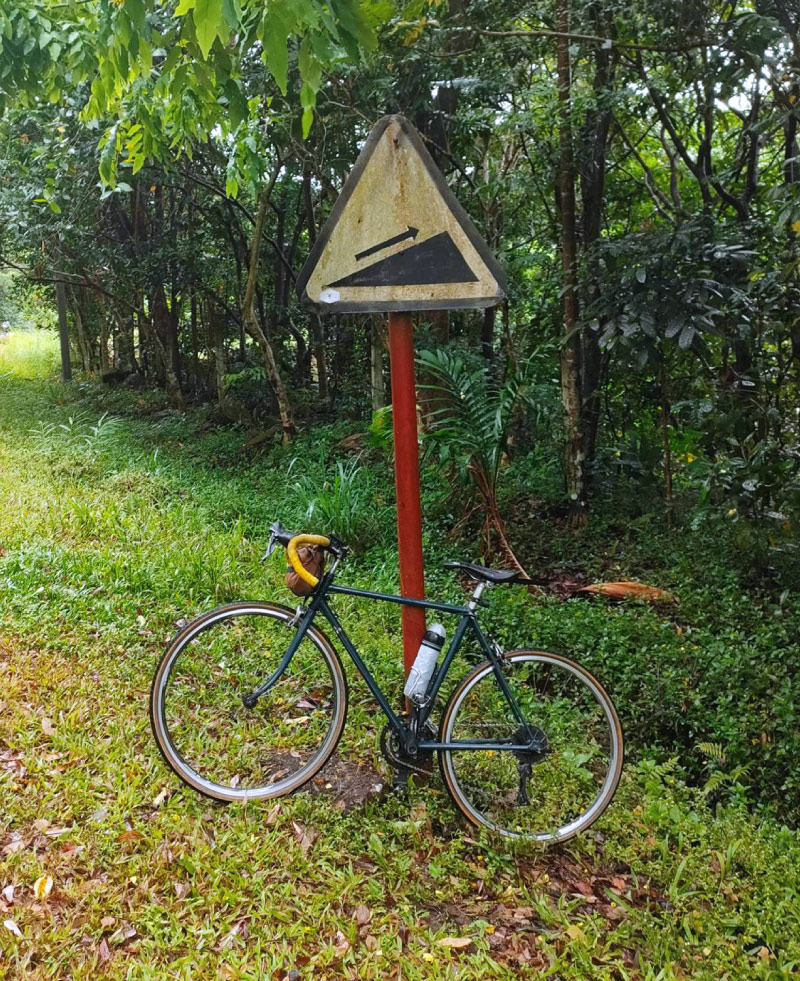 The rain finally stopped when I reached the Sierra Madre Hotel. I rested for a water and photo op break but got too excited to go down to Rizal immediately because the second part of the ride was mostly descents and I knew I didn't have to pedal that much.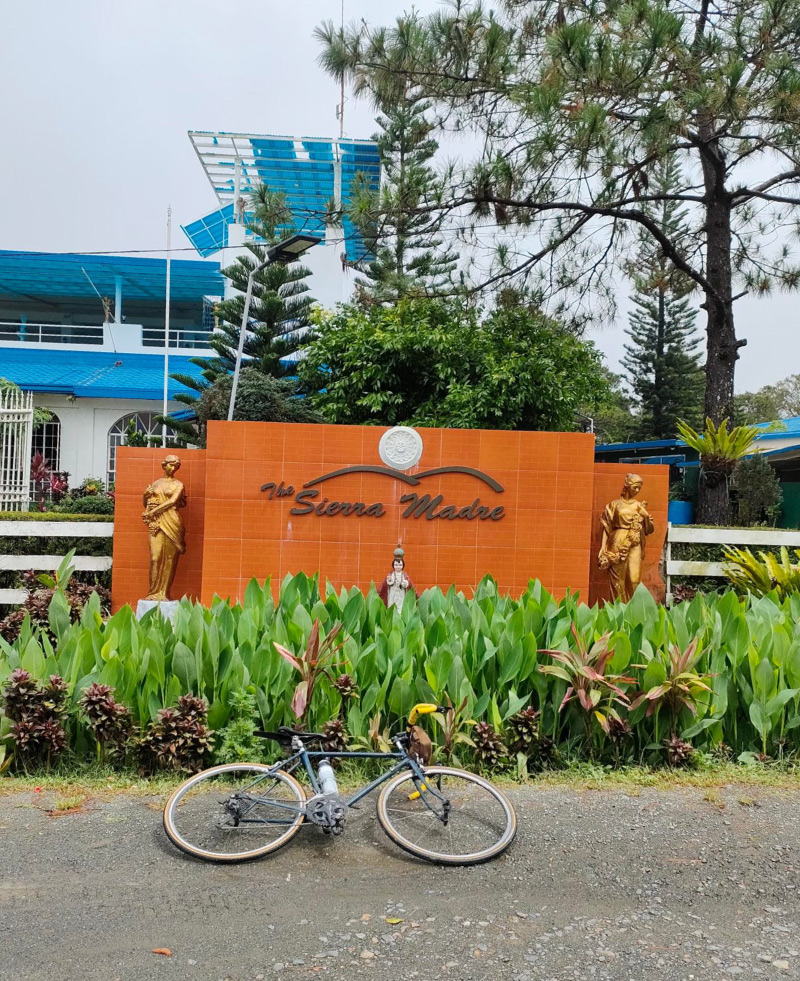 I got home exhausted and looked like I came from a jungle, but the pain from climbing and passing through the zigzag roads while it was raining was worth it.  It was a very challenging ride, but also a fulfilling one. 
Bonus: REVPAL!
This is easily one of my favorite routes, not only because it's difficult and a nice training ground for long-distance climbs, but it's also in the south and near my hometown!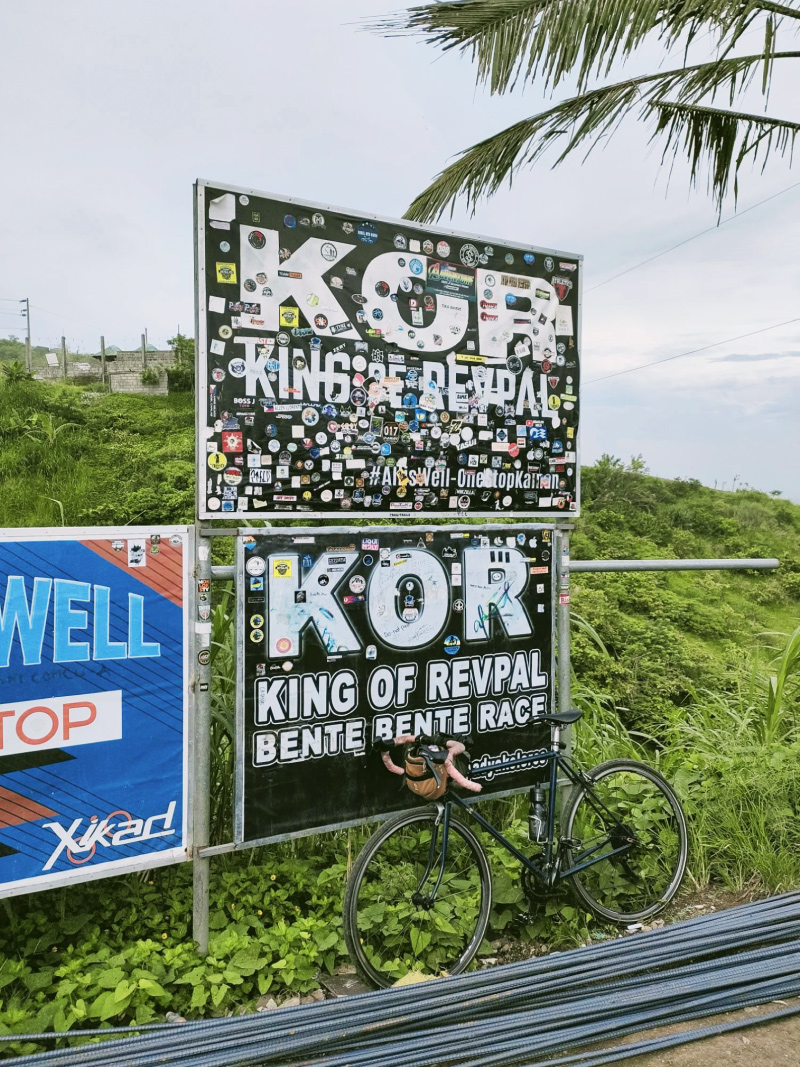 Revpal is located in Cabuyao, Laguna and it's a go-to route of some cyclists headed to Tagaytay. The roads are very steep and dangerous, especially the last two kilometers, parang pader yung inaakyat sa sobrang tarik. Going uphill means going through hell.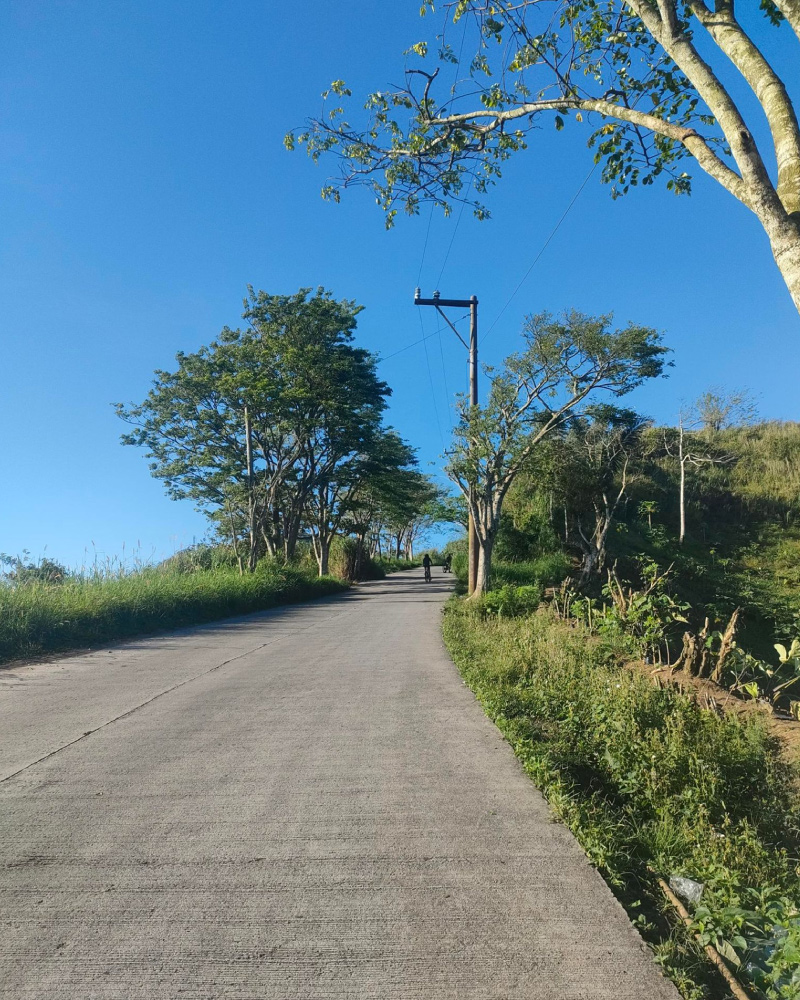 For now, I mostly do short bike rides around town on weekdays before logging in to work to breathe fresh air and to relieve some stress. My next goal is to go to Benguet and climb Halsema Highway, the 2nd highest point of the Philippine Highway System.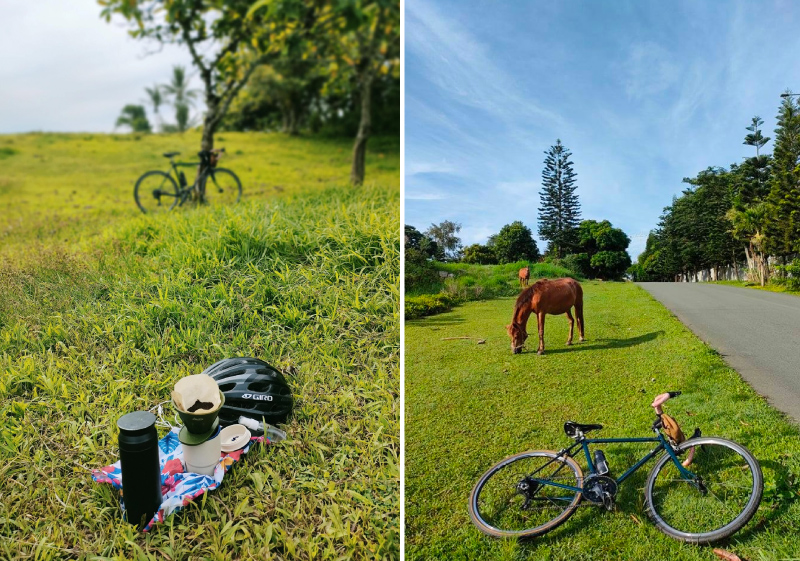 I am so thankful for my bike for taking me to wonderful places I have never been before. Cycling not only helped with my physical wellness, but also my mental health.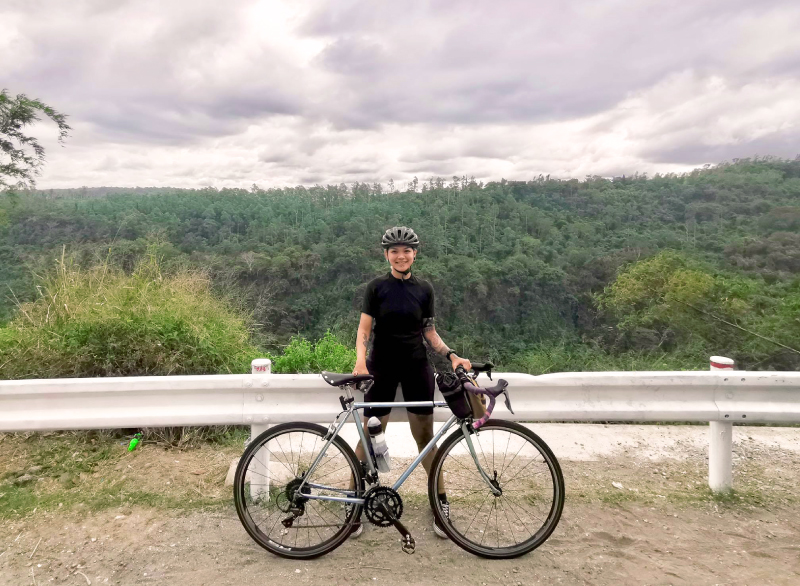 THINKING ABOUT BIKING AGAIN?
We're Loving This Cyclist-Friendly Dining Concept In Manila
Bookmark This: Just A Few Bike-Friendly Places Around Manila
We're Loving This Cyclist-Friendly Dining Concept In Manila
***
Cosmopolitan Philippines is now on Quento! Click here to download the app and enjoy more articles and videos from Cosmo and your favorite websites!
Follow Cye and Ysa on Instagram. 
Cosmopolitan Philippines is now on Quento! Click here to download the app and enjoy more articles and videos from Cosmo and your favorite websites!