If you're like all of us at Cosmo HQ, there's a good chance you've taken every single quiz on the Internet; here are just some of our faves.
"Quiz: Which Netflix Rom-Com Leading Man Are You Meant To Be With?"
"QUIZ: What Design Should You Get For Your ~First~ Tattoo?"
"QUIZ: Which BTS Member Is Your Soulmate?"
But it looks like there's a new *test* that's begging to be taken and it's the Color Personality Test! Surprise, surprise, people on TikTok have been sharing their ~thoughts~ under the hashtags: #personalcoloranalysis, #colorpersonality, #personalitycolors, and #personalitycolortest. So of course, I just had to try it. (Don't you dare forget the time I got out of bed at 4:30 a.m. just to try this viral onion hack; I did that FOR YOU.)
Here's how you can try this viral TikTok test:
Go to ktestone.com's "Personal Color Test." It's pretty straightforward from here.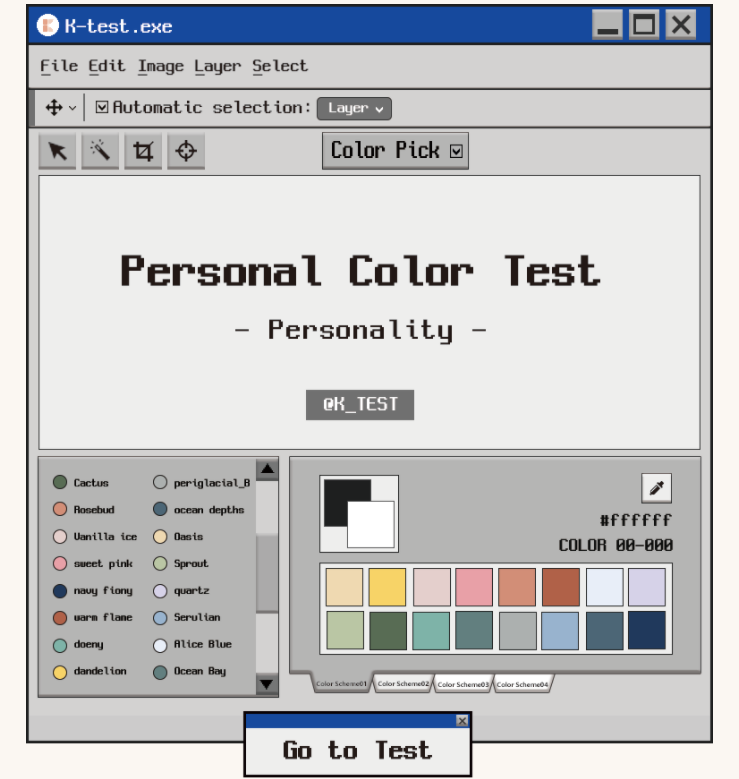 You just have to answer a bunch of questions about how you are with friends, projects, and more; each time, you have two answer options. TBH, I thought I was accidentally skipping a bunch of Qs—it looked that way—but I counted 12:
How do you behave in front of your friends?
What do you enjoy doing on the weekend?
What kind of atmosphere do you like when you play with your friends?
What is more important to you?
What situations are comfortable for you when you work?
What do people around you say about you?
How do you tell someone no?
How do you behave when you're angry?
Your friend is complaining about their problems, you think it's their fault. How do you tell them?
How do you prepare for a project?
You were going to go home and study, but your friend wants to study together. How do you react?
You're on vacation, how do you start the day?
Continue reading below ↓
Recommended Videos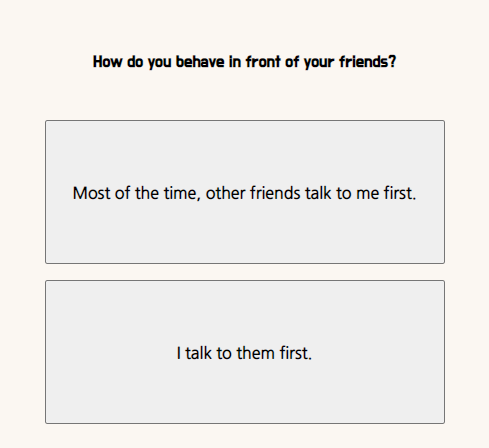 Here are my results: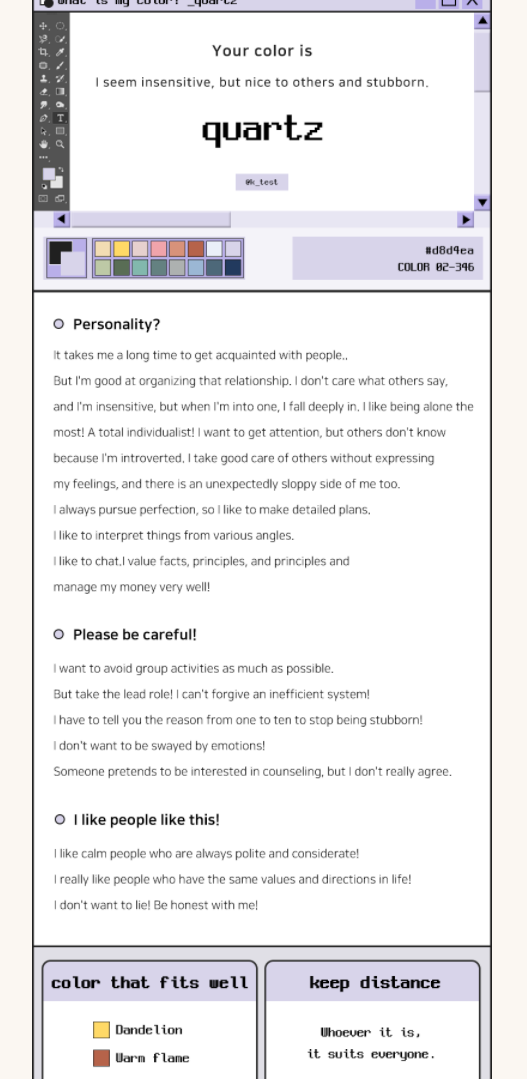 And honestly? It's pretty accurate! I do take a long time to warm up to people. I do like being alone and hate group activities, lol. And there is an "unexpectedly sloppy side" to me. BUT!!! FOR THE RECORD!!! I DO NOT LIKE TO CHAT. Small talk is my personal hell. You've been warned. 
This test was cute and easy—and five minutes well spent. Now where are my Dandelions and Warm Flames at?
***
What does your zodiac sign say about you? Subscribe to Cosmopolitan Philippines and find out!
Follow Ysa on Instagram.