We're back with another taste test of a milk tea shop everyone's talking about: Chachago. This Taiwanese brand has more than just milk tea; they have fruit teas and Yakult-based drinks, too! They opened their first branch in Quezon City in 2018 and have been quietly expanding. Today, we ordered four of their most famous drinks to give you our honest reviews of Chachago!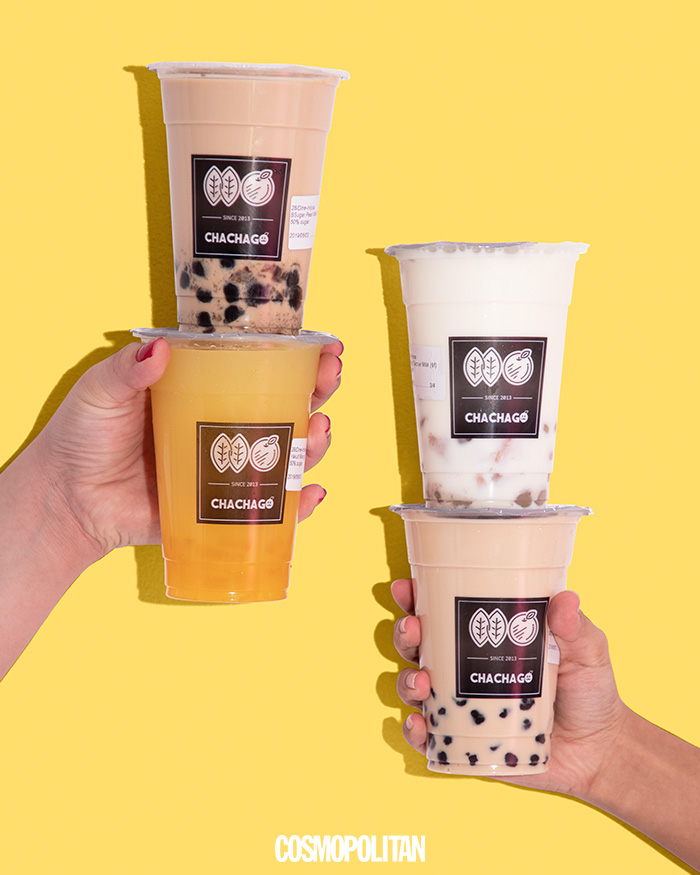 ADVERTISMENT - CONTINUE READING BELOW ↓
Honest Reviews Of Chachago:


Ysa
Unlike many milk tea joints in Manila, Chachago didn't make a lot of noise when they set up shop in the country. In fact, even though I'm from Quezon City and I live in the area where the first branch was set up, I didn't hear about Chachago until they opened a branch in Kapitolyo—five minutes from my office. Usually, when brands are just about to open, they bombard Instagram with announcements and teasers, but with Chachago, I was going in blind, and it was refreshing, tbh.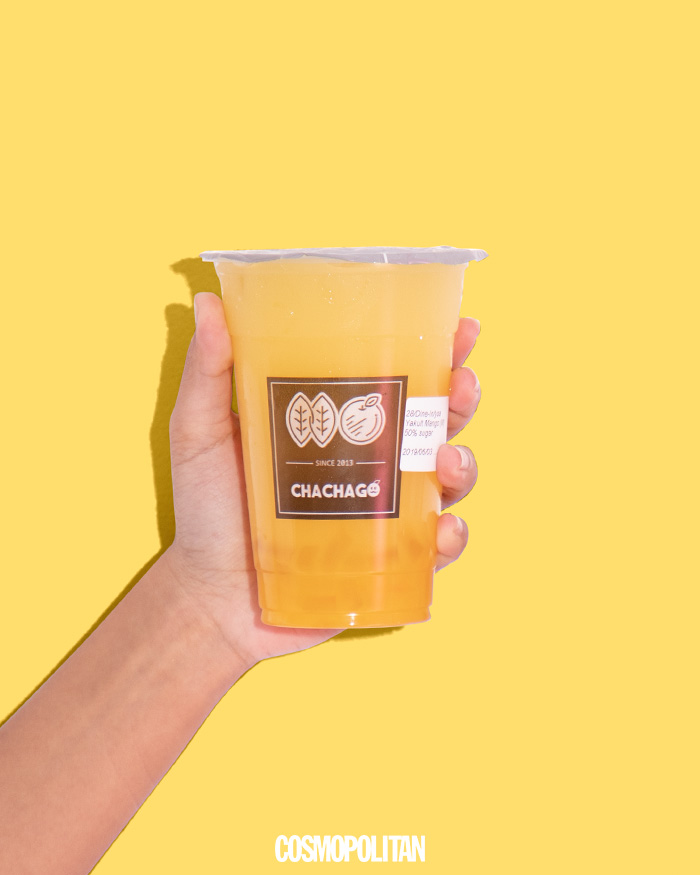 ADVERTISMENT - CONTINUE READING BELOW ↓
Recommended Videos
I ordered a drink that I normally wouldn't go for (just to try something new and to add more variety to the flavors we were going to try for this review): Yakult Mango (P110). I love Yakult and mangoes on their own, so I couldn't imagine a bad experience when the two are combined. This drink was too sweet for my taste, but that's my fault; I usually order my drinks with 25 to 30 percent sugar, but this one was at 50 percent. Also, I expected a more balanced combination of Yakult and mango—I only tasted the latter. That said, I would give this drink another chance just because it had a lot of potential, and maybe add a couple of sinkers. Despite the disappointment, I'm glad I tried something outside of my comfort zone (which only includes bland milk tea and black coffee, lol). 
I ordered from the Chachago in Kapitolyo, and unfortunately, they did not have any of their food items available. Making a mental note to try those as well next time! 
ADVERTISMENT - CONTINUE READING BELOW ↓
Lily
I usually like my milk tea with 100 percent sugar (I know, I know, it's not a very healthy habit), so at my first sip, the Brown Sugar Pearl Milk Tea (P130) tasted a little bland to me, since it only had 50 percent. But when I drank it WITH the pearls, it made all the difference! I'm a fan of large, chewy, black pearls, and this brand did not disappoint. The drink was perfect for lounging around and reading a book or even writing an article in my cubicle at work. I actually wanted to take it home with me, change into my jammies, and go marathon a new Korean drama.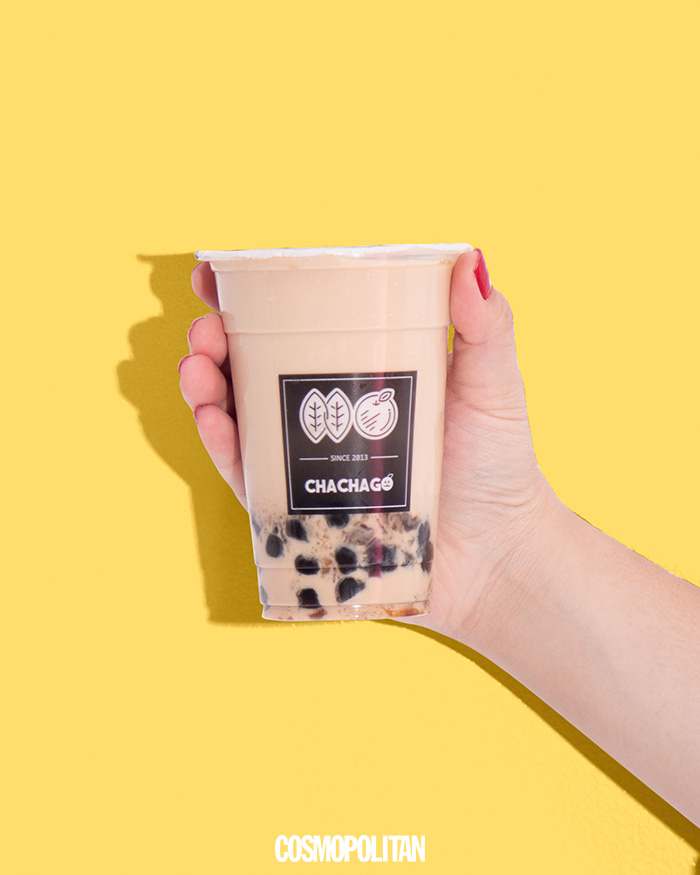 ADVERTISMENT - CONTINUE READING BELOW ↓
What I loved most about it was the simplicity. The packaging was sensible and not flashy, it didn't need any fancy *raket* for me to want to buy it. It was simply saying, "Hey, I'm Chachago, I came straight from Taiwan. I'm a good investment, DRINK ME." And yes, that was an Alice in Wonderland potion reference. It also reminded me that my drinks don't have to be super sweet for me to enjoy them. I just wish they had more branches in the Philippines—it would be nice to go to the nearest mall to get my Chachago fix!
Lou
When it comes to getting milk tea (aka a drink that I absolutely love), I usually play it safe and just go for the ~classic~ ones like pearl milk tea and wintermelon. Don't get me wrong, I'm pretty much game to try any variation of milk tea out there, but personally, I prefer the Taiwanese kind of milk tea. So any other major additional flavor (like coffee, matcha, etc.) to the simple mix of milk and tea would be a little experimental for me. Taro is one of them.
ADVERTISMENT - CONTINUE READING BELOW ↓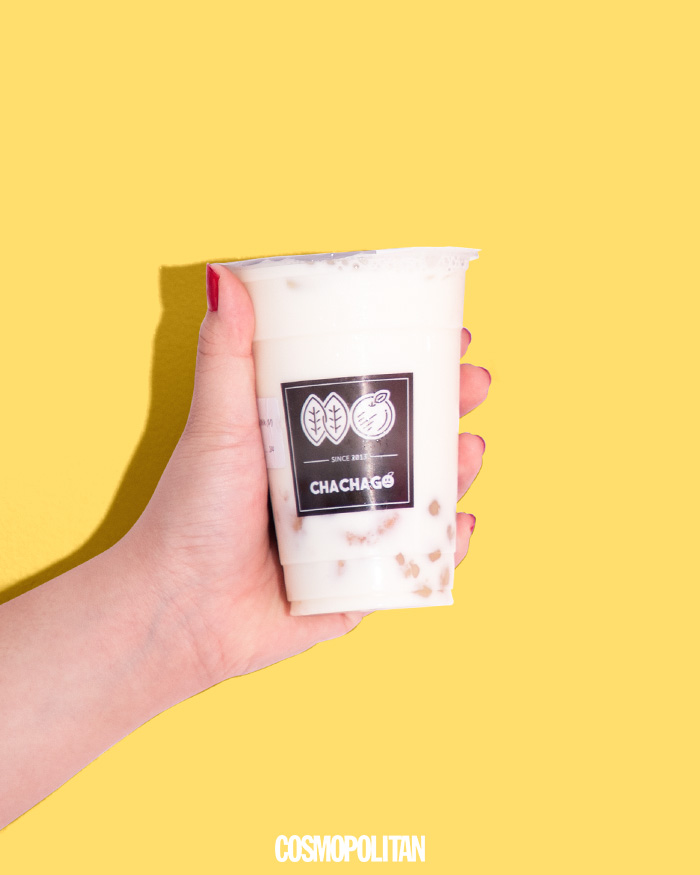 I got the Chachago Taro with Milk (P130) and the first thing I noticed after taking a sip was that the drink didn't really taste like milk tea. The milky taste was kind of taking over the drink, and I think it would have been better if more tea was added. I liked how there was a generous amount of pearls and taro, though. I like my drinks with a lot of sinkers and I think Chachago is one of the places I can go to for that. My only problem was that the taro came in huge, piso-sized chunks. The whole thing was difficult to drink because the pearls and taro kept getting stuck inside the straw. (Note: If you want to make sure you get all the pearls and taro, you're going to have to remove the plastic cover.) But hey, for P130, you'll definitely get your money's worth with the milk tea to sinkers ratio. Not sure if I'll get this drink again, but I'm game to try the other drinks on their menu!
ADVERTISMENT - CONTINUE READING BELOW ↓
Mixi
An officemate told me that Chachago was pretty good so when the opportunity to review it came, I volunteered! I got the Chachago Pearl Milk Tea (P100), a pretty basic order if you ask me, just so I could compare it to the ones I usually get at other milk tea shops. Plus, I kind of like my drinks with no arte. That being said, I had high expectations for this milk tea but tbh, I didn't find anything special about its taste. It's k lang. I also like the sugar level of my milk tea to be at 75 percent so I find this one a little bland, because it was just at 50.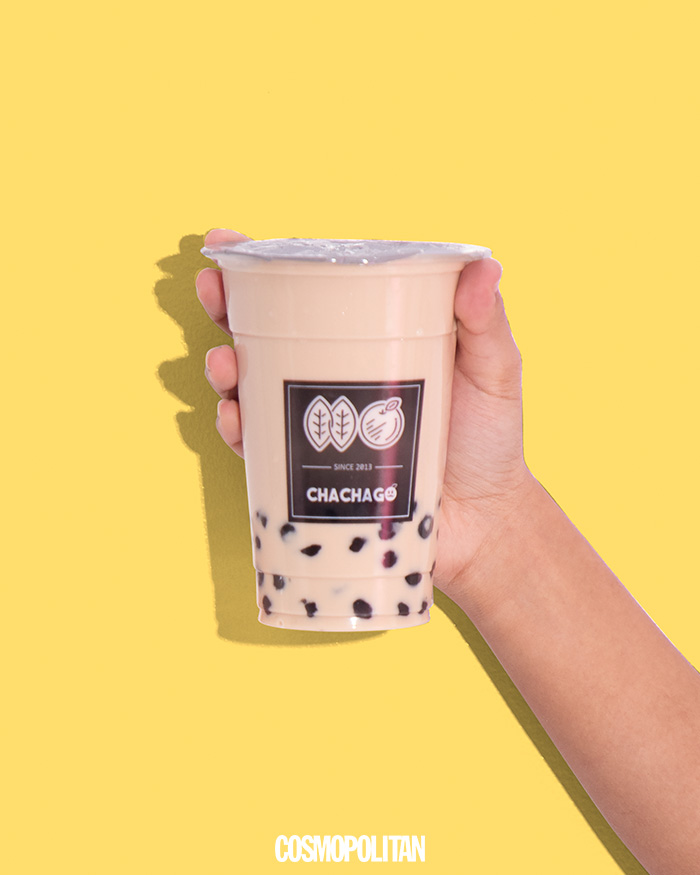 ADVERTISMENT - CONTINUE READING BELOW ↓
Another thing to note is I found the pearls a little hard to chew...maybe it was undercooked? I might need to try other flavors at Chachago, but if you ask me now if I would go back, unfortunately, the answer is no. 
Chachago has branches in Q.C. (Scout Tobias St. and Katipunan), Pasig, and Parañaque. 
EXPLORE COSMO