The holidays will surely be a little different this time around, but the quarantine shouldn't stop you from celebrating the *most wonderful time of the year*. You can still enjoy the Christmas season in the comfort of your own home. While parties seem to be on hold for now, one alternative would be to have an e-numan with your barkada! And of course, what's an e-numan without the booze? Below, we round up some easy cocktail recipes you can totally make for your future drinking sesh. 
Classic Margarita
Ingredients:
2 lime wedges
1/4 cup kosher salt or coarse sea salt
120 ml tequila
60 ml triple sec liqueur
44 ml freshly squeezed lime juice
Ice
Method:
Place the salt on a plate. Coat the rim of the glasses by using freshly squeezed lime juice as an adhesive.
Pour equal parts tequila, triple sec liquor, and lime juice among the glasses.
Stir until it is completely combined.
Add ice and garnish with lime.
ADVERTISMENT - CONTINUE READING BELOW ↓
Source: Delish.com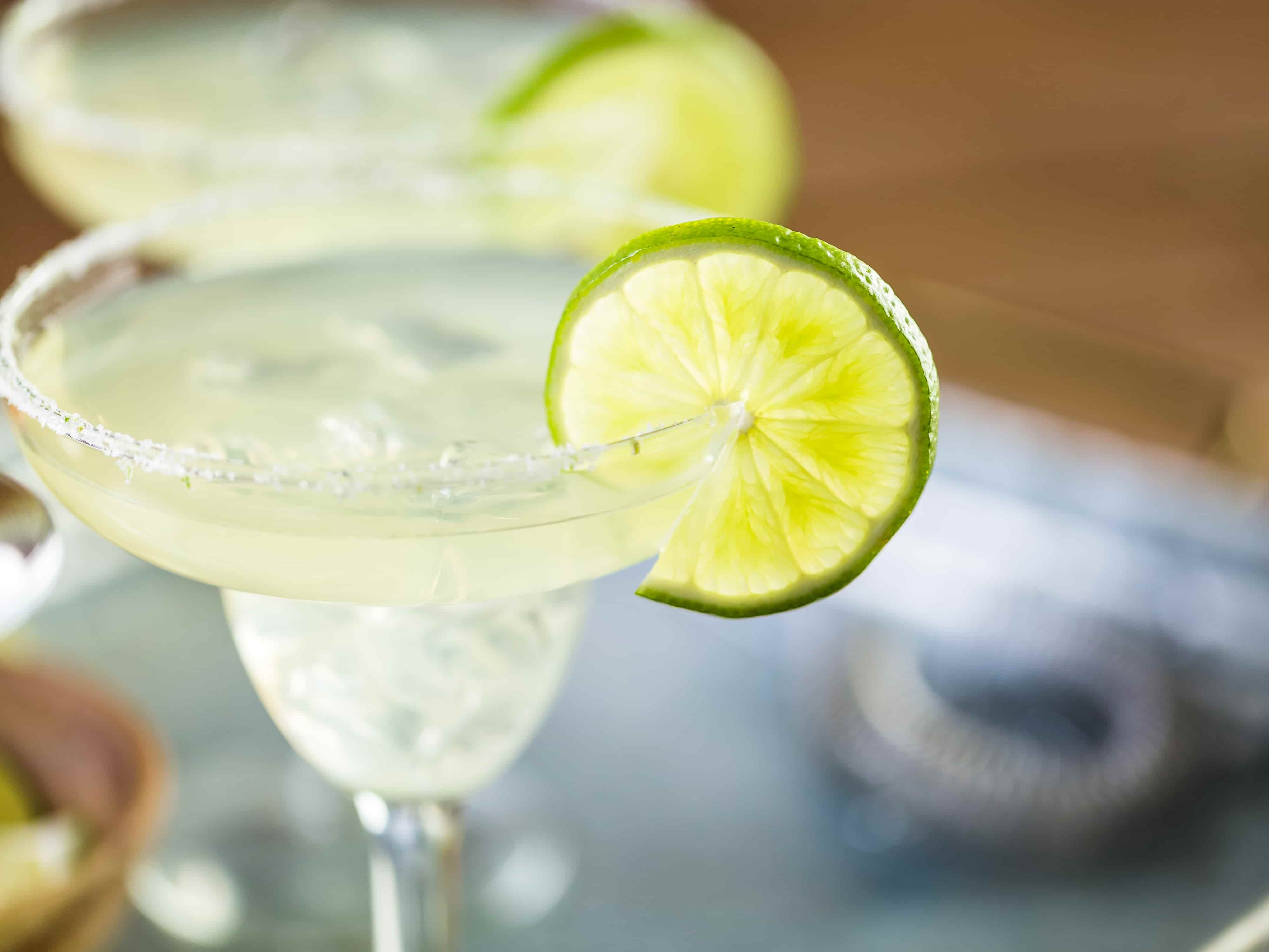 Strawberry Mojito
Ingredients:
white sugar, for rimming
2 large limes, quartered
1/2 bunch mint leaves
7 strawberries, quartered
1 cup white sugar
1 cup white rum
2 cups club soda
8 cups ice cubes
Method:
Coat the rim of the glasses with lime first, and then sugar before setting it aside.
Squeeze the lime quarters and place the juice in a pitcher. Add mint leaves, strawberries, and one cup of sugar.
Crush the strawberries and mint leaves to release all their flavors.
In the same pitcher, add rum and club soda. Stir completely until the sugar has dissolved.
Put ice cubes in the sugared glasses. Pour mojito over ice cubes and serve.
Source: Allrecipes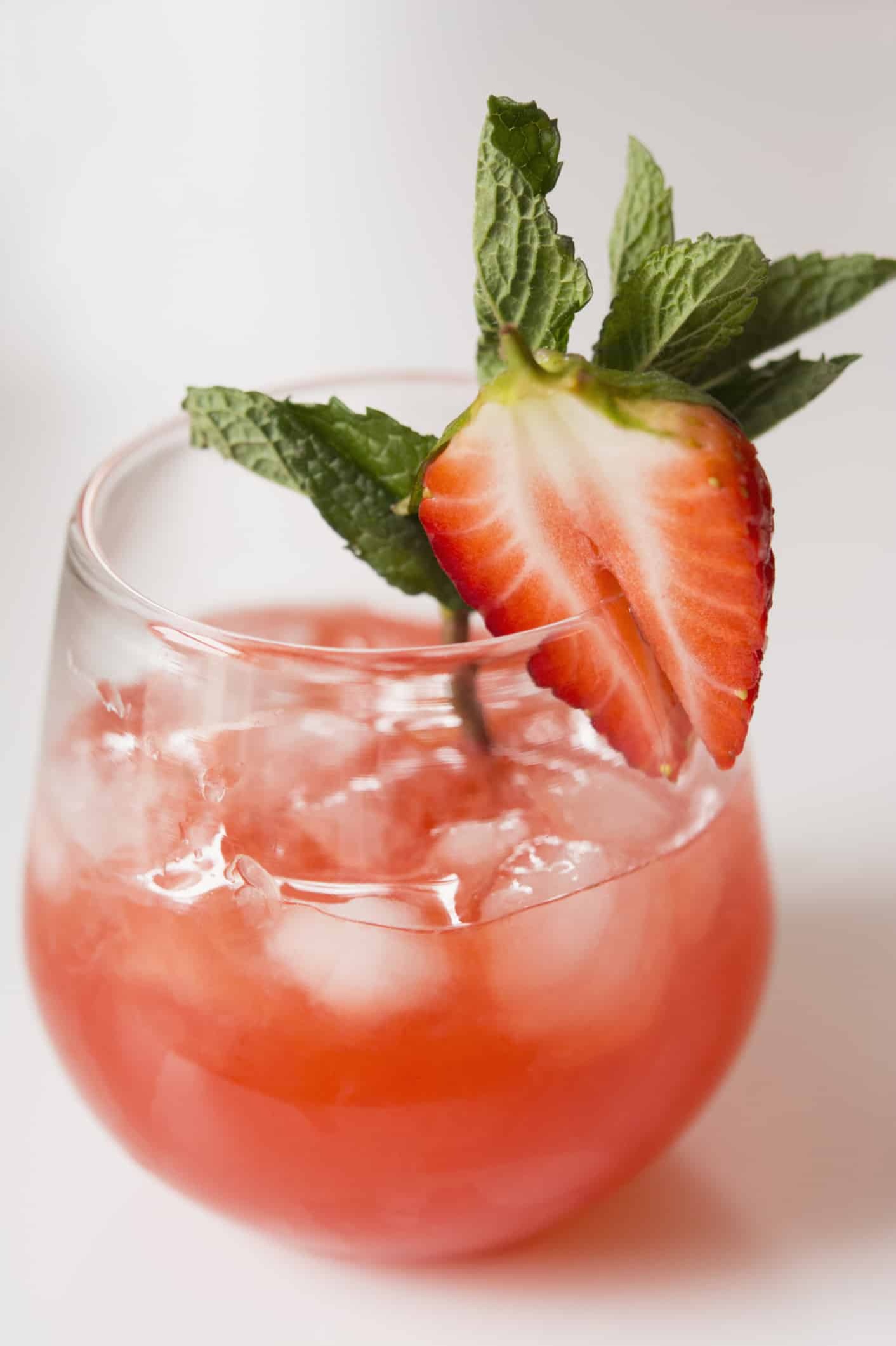 Amaretto Sour
Ingredients:
44 ml ounces Amaretto liqueur
30 ml syrup 
22 ml lemon juice
1 orange slice
1 maraschino cherry
Method:
In a cocktail shaker, add ice. Mix in Amaretto liquor, syrup, and lemon juice.
Shake well. Strain the cocktail into a glass filled with ice. Add a slice of orange and a cherry for garnish. Serve. 
ADVERTISMENT - CONTINUE READING BELOW ↓
Source: Real Simple
Pink Grapefruit And Pomegranate Mimosas
Ingredients:
1 liter grapefruit juice, chilled
1 liter pomegranate juice, chilled
1 750-ml bottled champagne, chilled
1 sliced lemon, for garnish
Pomegranate seeds, for garnish (optional)
Method:
Prepare champagne glasses.
Pour 1/3 cup grapefruit juice and 1/3 cup pomegranate juice into each glass.
Pour your preferred amount of sparkling wine or champagne into each glass.
Add a slice of lemon or pomegranate seeds for garnish.
Source: Yummy.ph 
Planter's Punch
Ingredients:
Crushed ice
30 ml lime juice
30 ml lemon juice
22 ml ginger liqueur
1 tsp caster sugar
30 ml Bacardi Gold
30 ml Bacardi Black
Grenadine (optional)
Method:
Place crushed ice into a glass.
Add 30 ml of lime juice and 30 ml of lemon juice.
Add a teaspoon of caster sugar, 30 ml Bacardi Gold, and 30 ml Bacardi Black.
Stir until completely combined.
Prepare your cocktail glass with ice.
Strain and pour the punch. 
Add grenadine and other garnish if preferred.
ADVERTISMENT - CONTINUE READING BELOW ↓
Source: The Fat Kid Inside
Cosmopolitan
Ingredients:
1 cup vodka
1/2 cup triple sec liqueur
1/2 cup cranberry juice
1/4 cup lime juice
Method:
In a cocktail shaker, pour in vodka, triple sec liqueur, cranberry juice, and lime juice. Add ice.
Shake well.
Strain the cocktail and pour into martini glasses.
Source: Food Network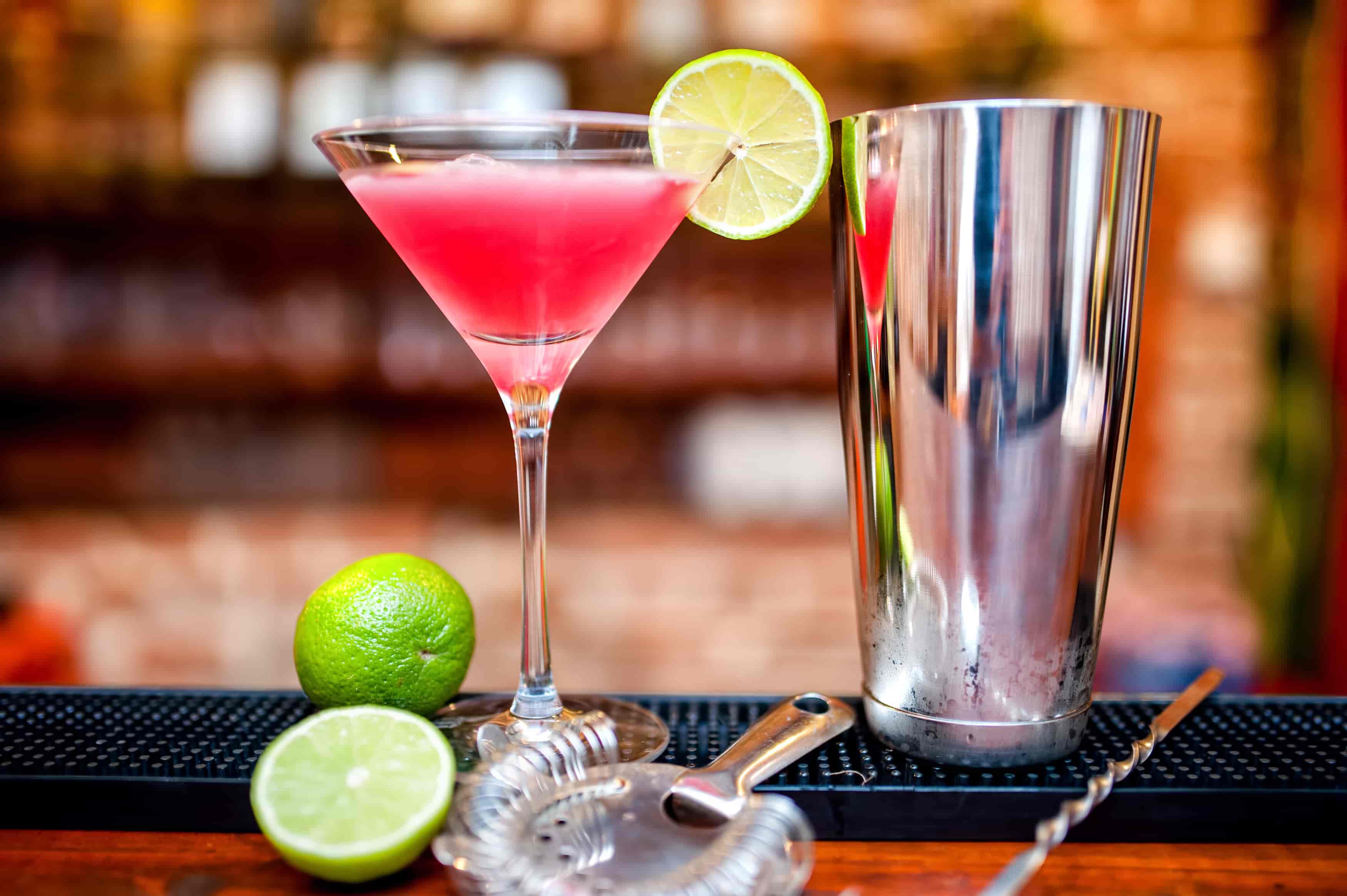 ADVERTISMENT - CONTINUE READING BELOW ↓
If you're interested in learning more about liquor and making alcoholic drinks, check out Boozy.ph's first-ever online masterclass series, The Boozy Fest: Around The Globe! It's a four-day online event happening from November 18 to November 21, 2020 that will showcase liquor from all over the world featuring local and international master blenders, ambassadors, and liquor enthusiasts.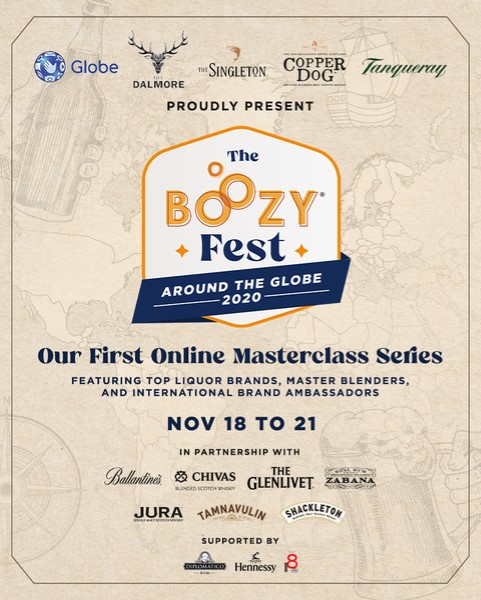 ADVERTISMENT - CONTINUE READING BELOW ↓
Choose your preferred masterclass from 10 different online rooms and get a chance to learn about top liquor brands from well-known enthusiasts.
The Dalmore Definitive Luxury Malt Room
Diageo Scotland Room
Tanqueray London Room
Chivas Brothers' Room
Zabana Rum Philippine Archipelago Room
Isle of Jura Room
Tamnavulin Speyside of Scotland Room
Shackleton Antarctica Room
Diplomatico Rum Venezuela Room
Hennessy Cognac Room
Ocho Tequila Mexico Room
Check out the schedule of the masterclasses below: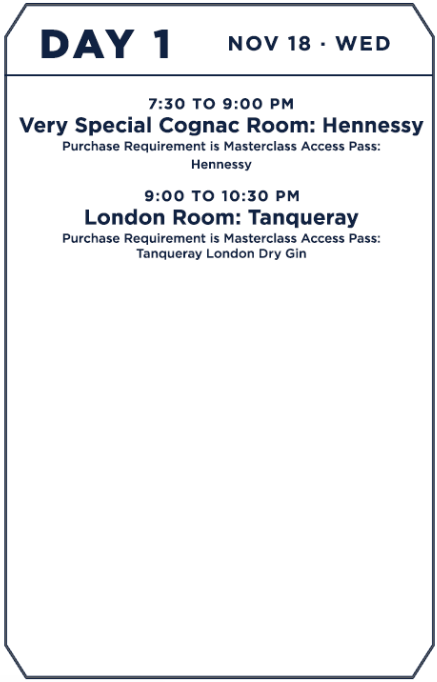 ADVERTISMENT - CONTINUE READING BELOW ↓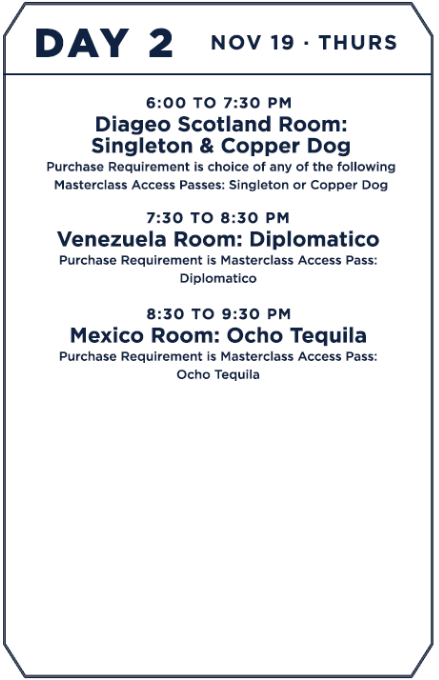 ADVERTISMENT - CONTINUE READING BELOW ↓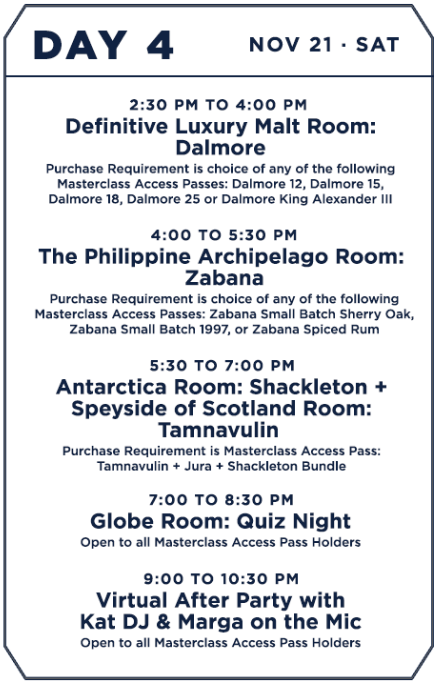 To sign up, you can purchase Masterclass Access Passes at boozyfest.boozy.ph. Passes start at P699 and will entitle customers to a consumable bottle/s indicated in each masterclass product page, which will be delivered to them before their scheduled masterclass.
***
We're officially on Viber! Be part of our growing community and subscribe to Cosmopolitan Philippines now!
ADVERTISMENT - CONTINUE READING BELOW ↓
Follow Lou on Instagram.