At 21, right after college, I decided to move out of my parents' house. Initially, the decision was not just a matter of wanting my own space and being independent. One major factor was my commute to and from work. Since my job was in Makati and my family's house is in Antipolo, travel time would always take me around 45 minutes—that's if I catch the earliest P2P bus in the morning. Going home, it would take me around three hours since my commute was always during rush hour. I worked as a preschool teacher at the time so having a lively composure was very important. But honestly, I dreaded going to work just because of the horrible traffic. I wanted to move closer to the school and I'm grateful that my parents supported the idea.
It was difficult to look for a unit that wouldn't break the bank. Since 2018, I have lived in three different apartments. The first one was in Makati. Rent for studio units near the central business district ranged from P18,000 to P22,000 and they were unfurnished. I was constantly on the lookout for listings on websites like Lamudi, Rentpad, and DotProperty where you can customize your search with a budget range and put specific areas you're looking into. I was able to find a roommate and we were lucky enough to get a studio unit in Poblacion for P16,000, which was already relatively cheap.
ADVERTISMENT - CONTINUE READING BELOW ↓
When I resigned from my job in Makati, I decided to be a private tutor instead and chanced upon tutoring jobs in Pasig. This time, I decided that I was ready to live alone, as long as I consider the budget that I set for my living expenses. I started looking for apartments in Kapitolyo. There were a lot of apartments for rent with signages outside. I just drove around until I found a nice studio unit that was only under P10,000. You see, rental prices are really different per city for various reasons (location, amenities, etc). The condo unit I found was small and unfurnished, but I was okay with it. Since I didn't have a roommate anymore, I had to buy my own things for the place. To be honest, I was quite surprised at how expensive shopping for appliances and furniture was. Believe me, when I moved into my second condo unit, these are the only things I brought with me:
Bed
Air conditioner
Induction cooker
Rice cooker
Water kettle
Curtains
One pan
Cooking and cleaning essentials
I managed to survive a few months until I slowly bought more when my budget allowed it. After a year, my landlord told me one unit was vacant in his other building, which was only across the street from where I was staying. When I saw it, I instantly fell in love because of how bright the place was with all the big windows. I only had to add a bit to what I was initially paying, plus it was triple the size of my current unit at the time, so I went for it. Out of all the places I have lived in, this third one is definitely my favorite.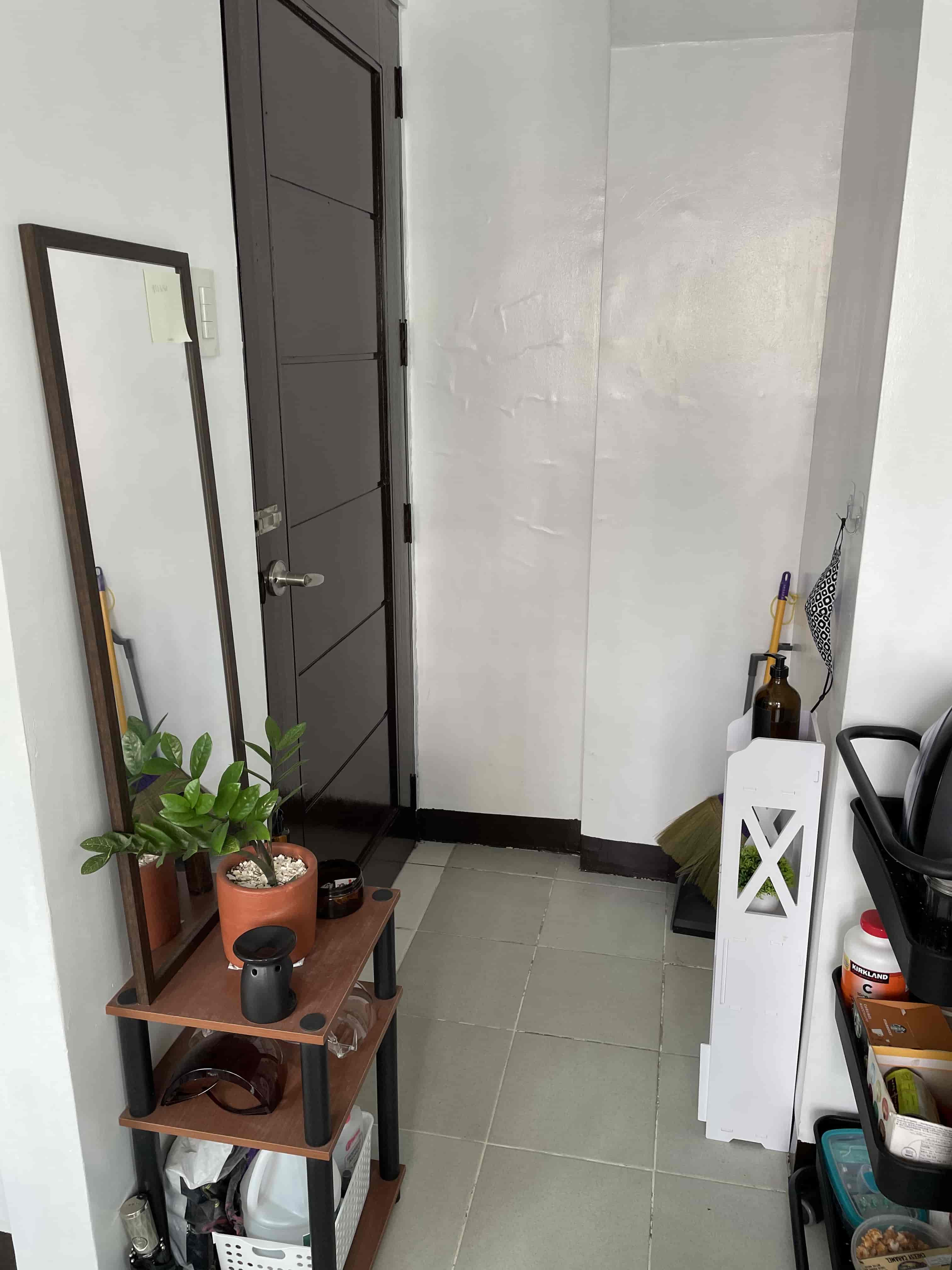 ADVERTISMENT - CONTINUE READING BELOW ↓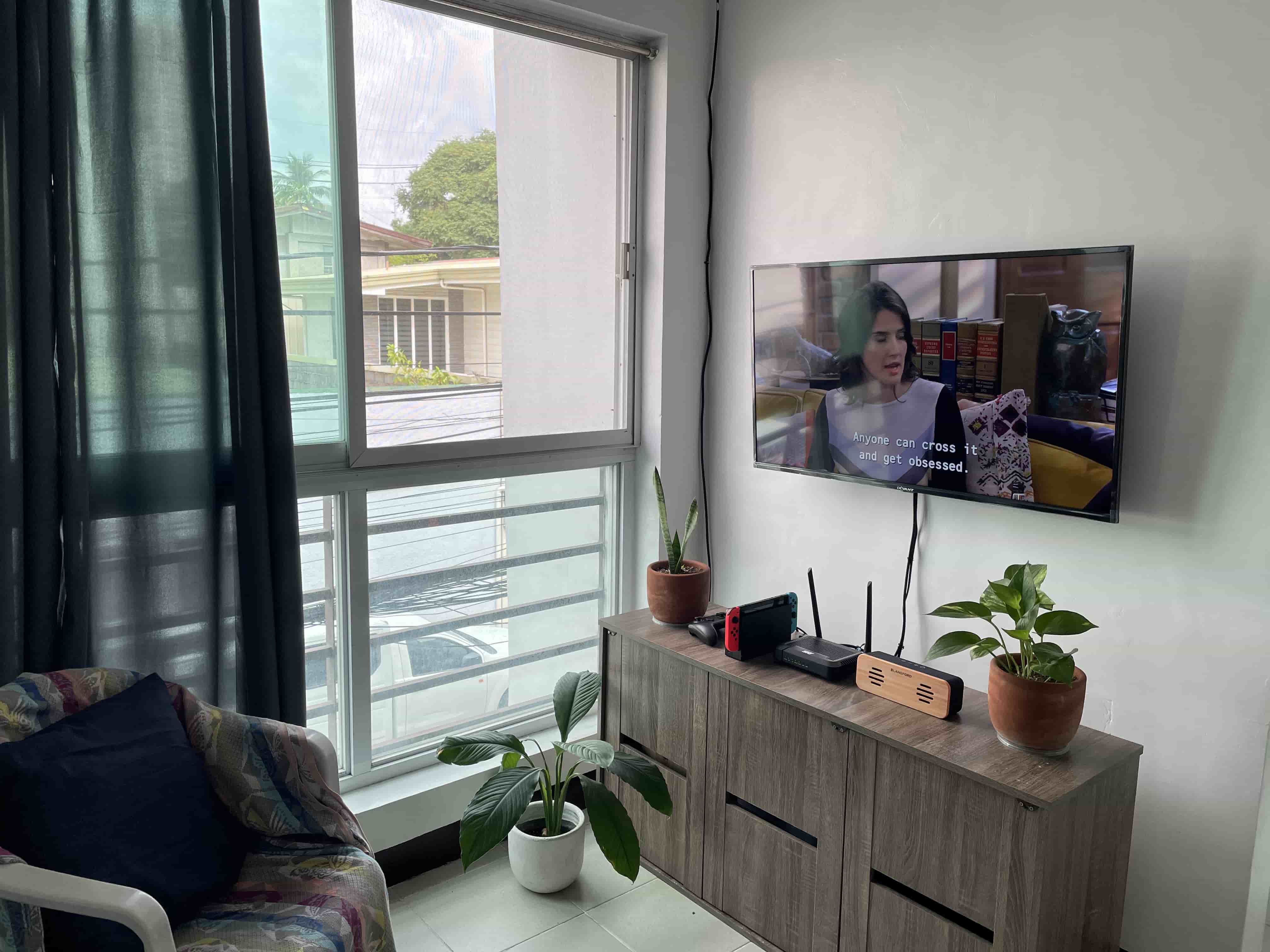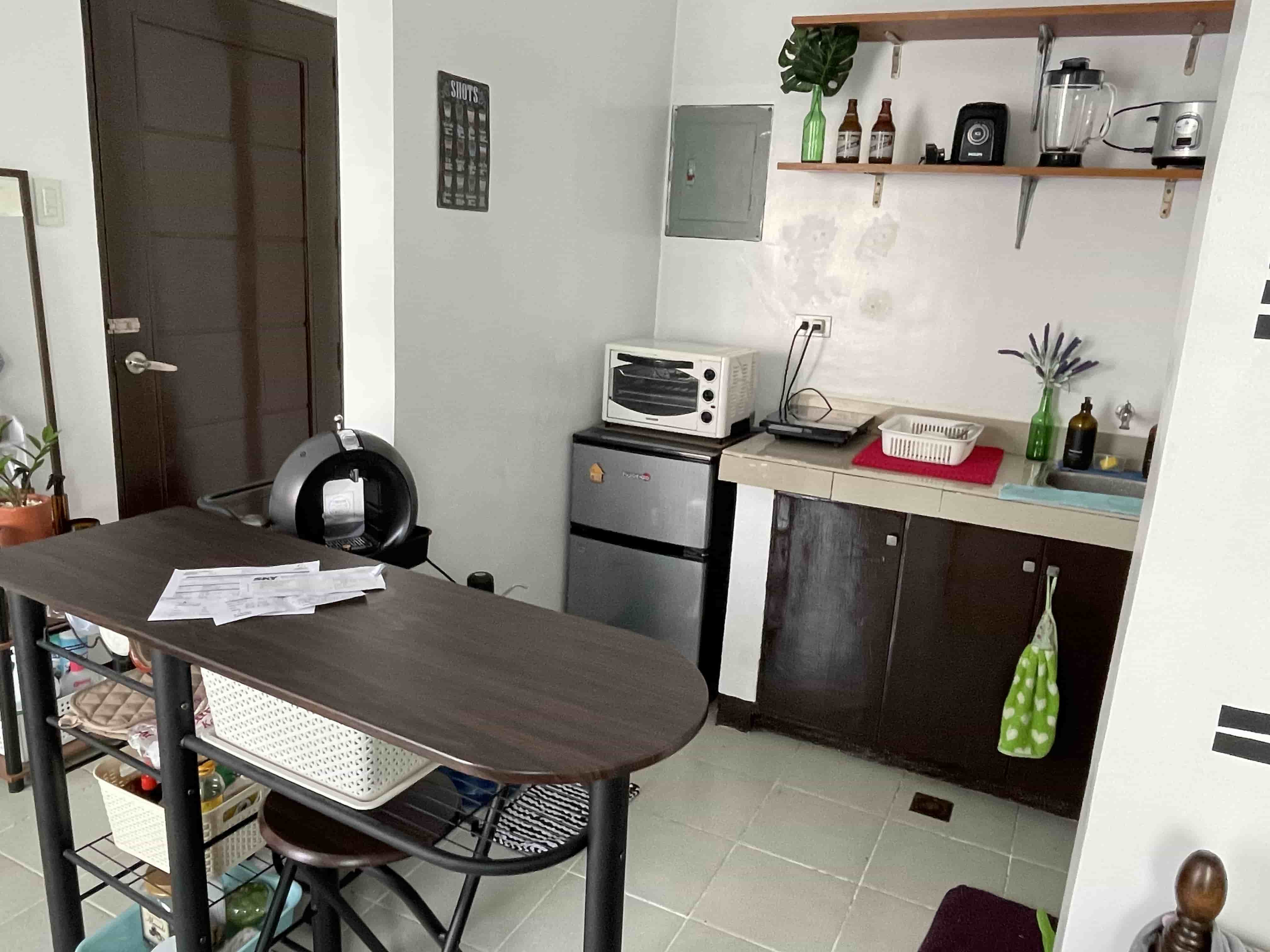 ADVERTISMENT - CONTINUE READING BELOW ↓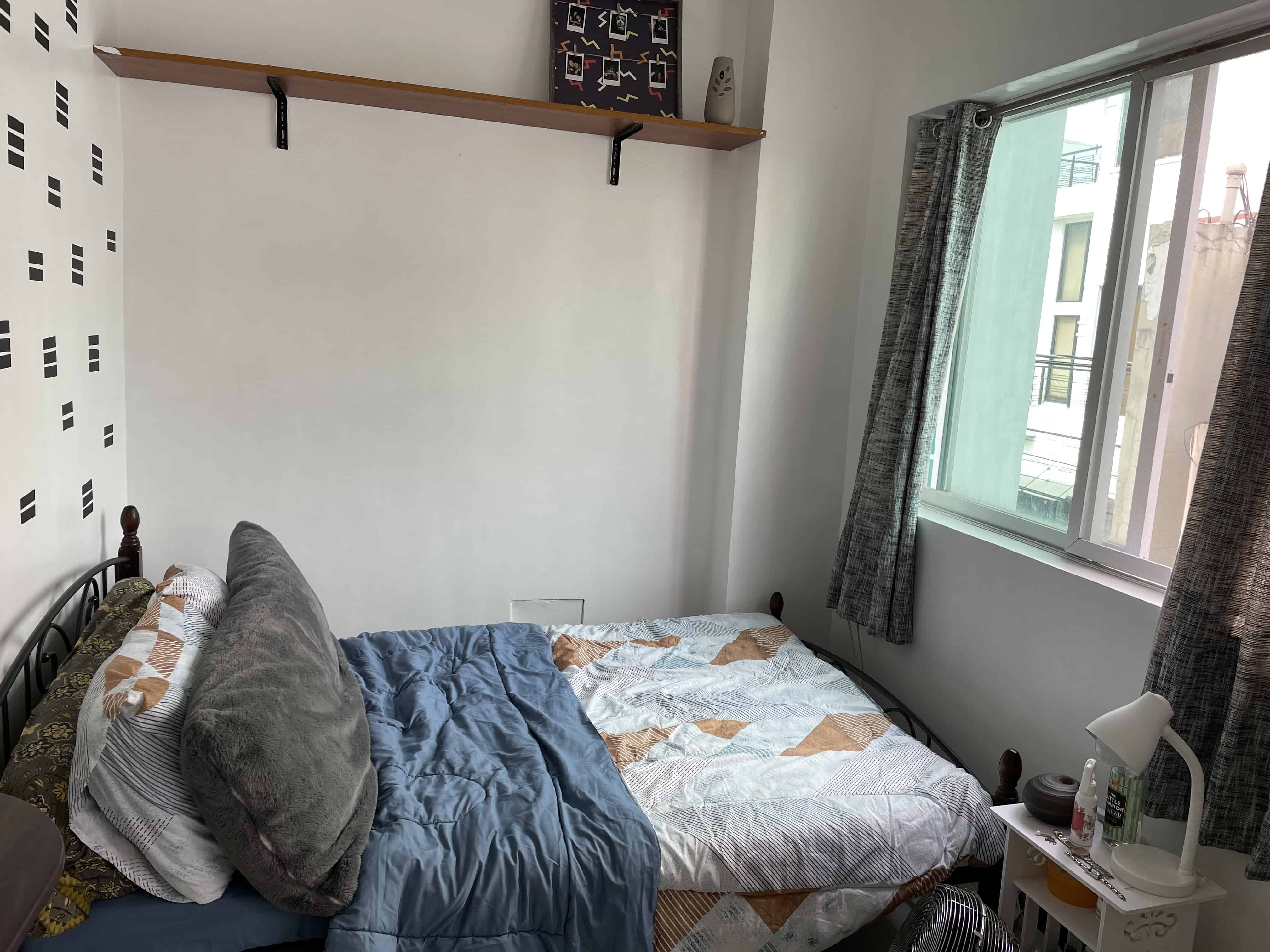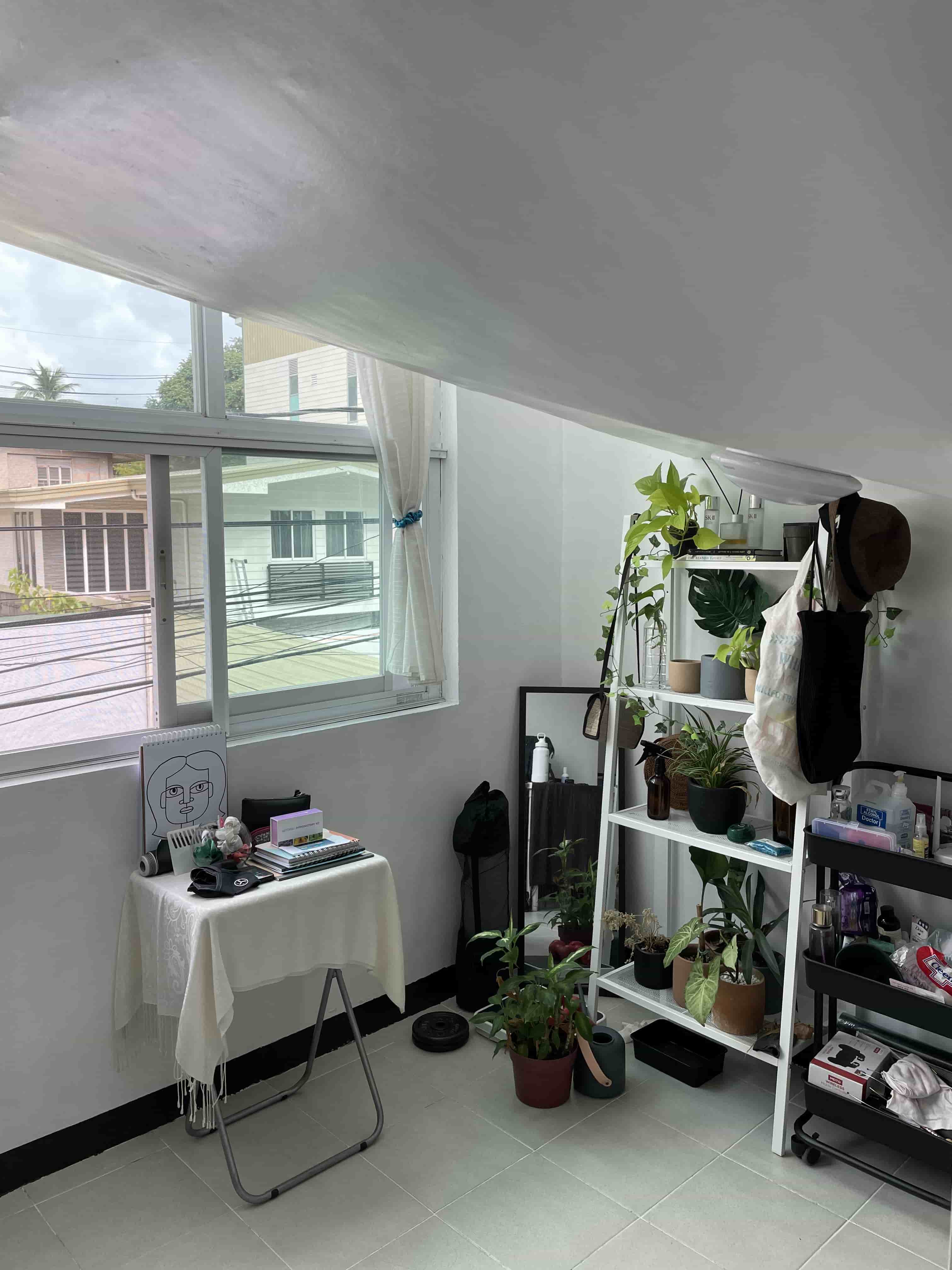 ADVERTISMENT - CONTINUE READING BELOW ↓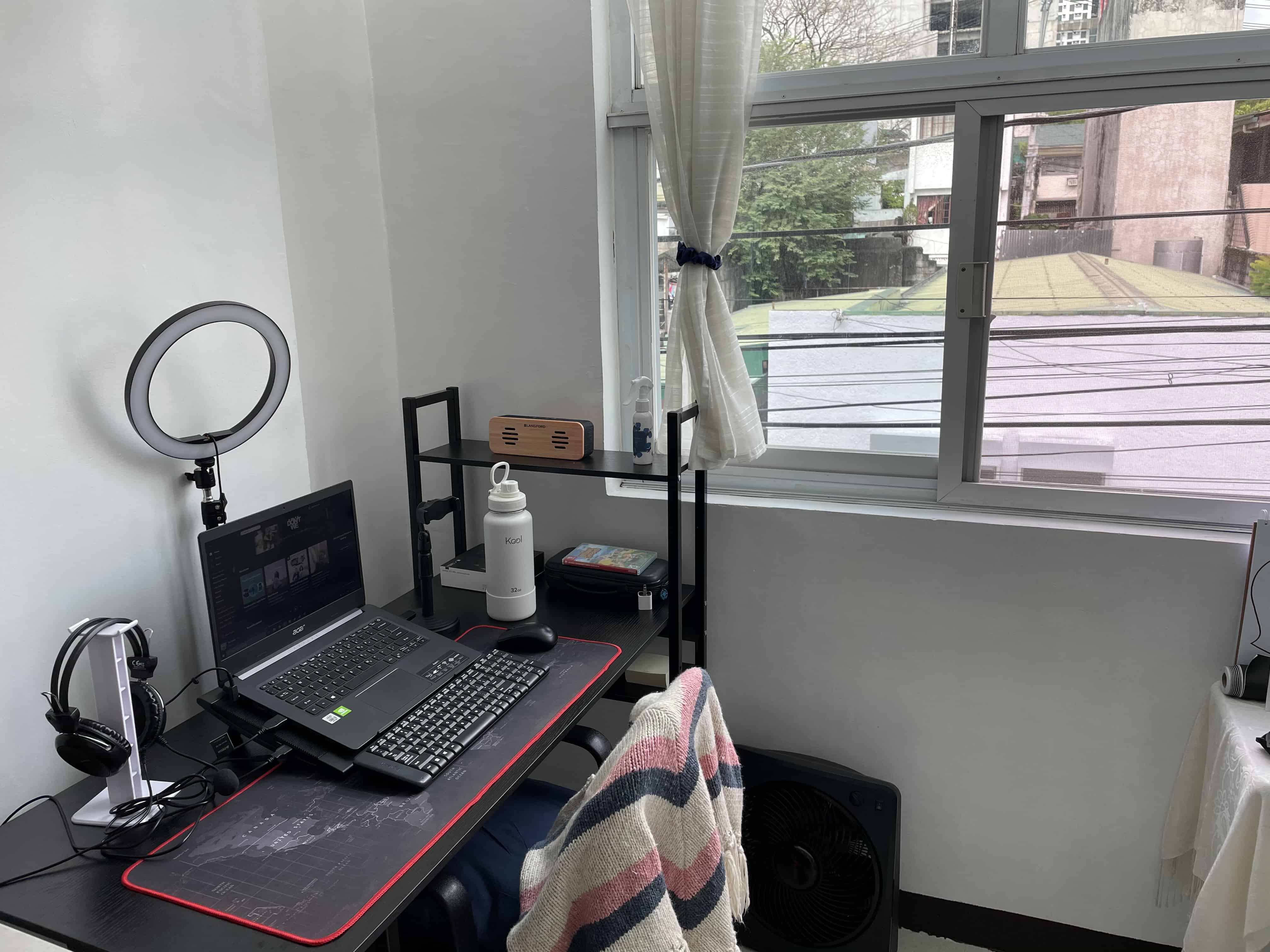 In a way, living alone is something I've actually experienced before. When I was in college, I lived in a condo near my university so it low-key taught me how to "be independent." But it's totally different now since I'm paying for my own bills. The responsibilities are higher. I'm extremely thankful for my parents who have been so supportive. They would always check up on their unica hija and allow me to ~grocery shop~ from their stocks every time I'm home for the weekends. Although I really appreciate having my own space, it does get lonely sometimes—especially when waking up, eating, and going to bed. TBH, there are so many things to think about because on top of my impulse gastos (hello, online shopping), I have to pay for monthly expenses too like rent, electricity, water, internet, grocery, and credit card bills. But still, living alone during the pandemic is somehow comforting because I know I'm not going home straight to my parents' house after work. The anxiety of potentially bringing the virus home to them is lessened.
ADVERTISMENT - CONTINUE READING BELOW ↓
Wanting to make your place look ~aesthetic~ is great, but trust me, it can wait.
If there's one thing I've learned about moving to the city, it's the fact that along with freedom and independence, having your own space comes with a lot of responsibilities. My advice? Don't be pressured to move out right away just because people are saying it feels so liberating. Don't jump on the strong independent women train right away since moving out is not the sole definition of one.
You should assess yourself first. Ask yourself: Am I emotionally, mentally, and financially ready to move out? Go over your daily expenses to figure out if you can really afford living on your own. Think about what your routine will be like in your new place, have an actual list of your future (and estimated) expenses, and see if it's workable with your salary grade. And when you decide that you're ready, it's helpful to make a list of your non-negotiables. List down everything you want and need for your future home (parking space, accessibility to establishments, environment safety, phone service, etc.). It's perfectly fine if the unit isn't fully furnished. Wanting to make your place look ~aesthetic~ is great, but trust me, it can wait. I'm still in the process of decorating my condo but I'm so happy with how my unit looks like now. It's best to prioritize the essentials to make the space accommodating. All those cute home decor you've been seeing online can come next, when you have extra budget. ;)
ADVERTISMENT - CONTINUE READING BELOW ↓
And for my final tip: Always clean right away. If you get lazy to declutter and organize your things now, it will be more difficult to clean the next time around because all the unwanted dirt and trash will just pile up. At the end of the day, it's all about creating a home that will make you happy. Self-discipline is the key.
***
We're officially on Viber! Be part of our growing community and subscribe to Cosmopolitan Philippines now!
Follow Lou on Instagram.