"Don't waste the pretty," was Greg Behrendt's mantra when Cosmo chatted with him during his visit to the Philippines in 2006. The author of the bestselling tome He's Just Not That Into You kept saying that he's tired of "seeing great women in bullshit relationships."

Make that half-relationships. Hannah, 25, an IT specialist, had been wallowing in a "sort-of" relationship with Edward, 25, for nearly a year when it hit her that he had never initiated anything between them. "He tells me I'm 'someone special,' but I'm not quite his girlfriend," she reveals.

Meanwhile, Rita, 31, an accountant, insists that her life will get better once she finds her ideal guy. In the meantime, she waits and seldom goes out or tries anything new. "I'm saving myself because I know, darating din siya!"

"Don't waste your time," says Behrendt. "Move on to better ground." That is, if you're in dating limbo. But what if you're not dating at all at the moment or in between relationships? All the better, says Greg. His advice to attracting true love: "Get a life!"

1. If you party, he will come.

Christine, 23, a store manager, relates that instead of just having fun at a bar, a party, or dinner with friends, she'd be obsessing over the potential guys she might meet that night. "I used to really dress up for guys—in outfits that I thought would make me more attractive to them, like low-cut tops and miniskirts," she relates. "Plus, I'd be super-conscious—I had to make sure I looked good every minute."

It was only when she focused on her own fun and dressed for herself that men started coming up and on to her. "I've stopped the short skirts and tight tops—instead I've started showing up in my comfy jeans and blouson tops, which I love." Here's a hint: Just begin to have fun, and you won't be able to keep the guys from pounding down your door.

"Plus, if you're genuinely busy and enjoying yourself, there will be windows of opportunity for you to meet other people," says Behrendht.

2. Don't put your life on hold.

"Double standards are alive and kicking: Cool guys get their rocks off, good girls hold out for a rock," say Andrea Lavinthal and Jessica Rozler, authors of The Hookup Handbook, A Single Girl's Guide to Living It Up.

"I used to decline a lot of invitations from friends—from going bar-hopping to out-of-town trips," confides Shelley, 26, an architect. "Wala lang—I just thought then that I'd be able to do all those exciting things once I found the man of my life."

Don't wait for Prince Charming to magically appear in your life before you start doing the things you want to do, says Behrendt. Good things can start happening right now. "Start doing the things you love now," he advises, "and that will ultimately make you more attractive."

Photo source
Continue reading below ↓
Recommended Videos
[nextpage]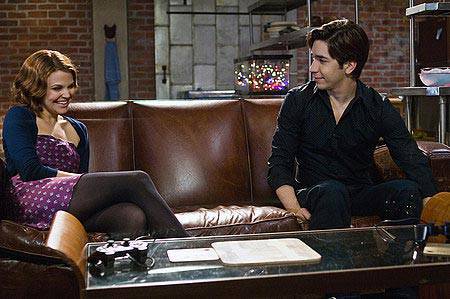 3. Ditch the myth of "The One."
Yes, we know. We've been talking about finding your soulmate since the beginning of time. Nothing wrong with that—but don't get carried away, as Suzy, 25, a video editor, did at first. "I had plenty of
manliligaw
, but nobody appealed to me at all because I had a long list of qualifications for The One," she says. "There was a guy that I really liked—but didn't measure up to my ideal guy requirements. I almost didn't give him a chance, but in the end I decided to try him out. I'm glad I did—we've been going out for three years
na
!"
"There are many Ones that we will encounter in our life," says Regena Thomashauer, author of
Mama Gena's Owner's and Operator's Guide To Men
. "
It's very romantic to think that there is some special person out there, and it's your job to find him. But that myth has actually created much more unhappiness than happiness
."
4. Work out what makes you happy, rather than who.
This is according to Sue Ostler, author of
Relationships That Rock!
. Learn to use the present time to discover what—not who—makes you laugh, cry, excited, or fulfilled. Find your own rhythm.
Only on your own—not through somebody else—can you truly figure out what your goals are, what you want, and what you need
.
"When I broke up with my ex, I thought I wouldn't be happy again unless I found another guy," says Jeannie, 25, a call center employee. It was only when she abandoned that mindset and started assessing herself that she "started feeling at peace."
Similarly, Charmaine, 24, a human resources specialist, reveals: "All my life I just thought that having a boyfriend would be the highlight of my life." When her best friend convinced her to go on an Asian backpacking tour with her, she realized she wanted to see the world first, before anything else.
Singleness
, says Harville Hendrix, PhD, author of
Keeping the Love You Find
, is
a vital stage to learn about responsibility and self-sufficiency
, to identify who we are and figure out our true desires. He adds: "It would be sorely needed in relationship training."
5. Find out what's special about your life now.
"You can't get the hang of the relationship stuff until you've figured out what's so special about the singles phase," says Thomashauer:
Take Ana, 23, an executive assistant who has been living on her own for two years. "I used to think that my life was so boring," she says. "But it hit me that I should be taking advantage of the good stuff—I'm totally free to do my own thing and there's no need to justify my actions to anyone!"
"Your life happens now, today, and is not a dress rehearsal for when you have a relationship," says relationship coach Rinatta Paries. Not being in a relationship should not stop you from living your chosen life. "Living the life you want now enlivens and energizes you."
"
Making the most out of being single
," says Ernie Zelinski, author of
The Joy of Not Being Married
, "
means taking advantage of the freedom to create a lifestyle that is adventurous, exciting, and rewarding for you
."
Photo source