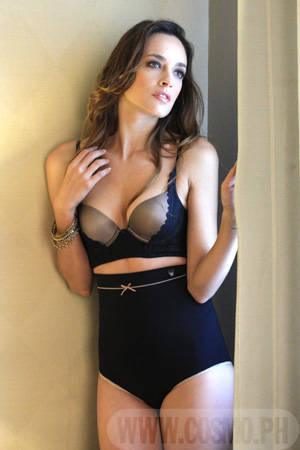 Yes, the month of love draws to a close today, but you can still wear that sexy lingerie you bought for the season--and invest in more--to feel extra sexy all year long. What you wear underneath can totally boost (or ruin) your outfit, so make sure to carefully choose and invest in the best bras, panties, and shapewear for you--and what you're wearing for a particular occasion. Choose styles that are comfortable and give you that added sense of confidence. It helps to pick out pieces that men would love, too!

For lingerie he can't resist, check out the pieces featured in our fashion editorial of that title on pages 116 to 121 (click here to see behind-the-scenes photos). You'll find sexy underwear sets in black, nude, and pink tones that are "feminine, lacy, textured...something that would make you feel like a goddess even in your own home," says fashion director Ana Kalaw.

Saw something you liked in the lingerie spread? Launch the gallery to see the details of all the pieces we brought to the shoot, including the heels and jewelry we paired with the lingerie! Watch behind-the-scenes footage here, too!
Continue reading below ↓
Recommended Videos
1841