It's been six years since we've last seen 2NE1 onstage and their Coachella performance is still surreal! If you're a Blackjack and you grew up listening to these queens who taught us that beauty is being yourself and loving yourself, you'll know how it feels. It's like we're in 2011 again when everyone was singing "Naega jeil jal naga" and this *comeback* reminded us that they are still the b-e-s-t.
On April 17, CL, Bom, Dara, and Minzy set the stage on ~fire~ when they performed their iconic hit, "I Am The Best." IDK about you but 2NE1's silhouettes were enough to give us the goosebumps! The girls showed how charismatic they are through their stage production and their beauty looks totally sealed the deal.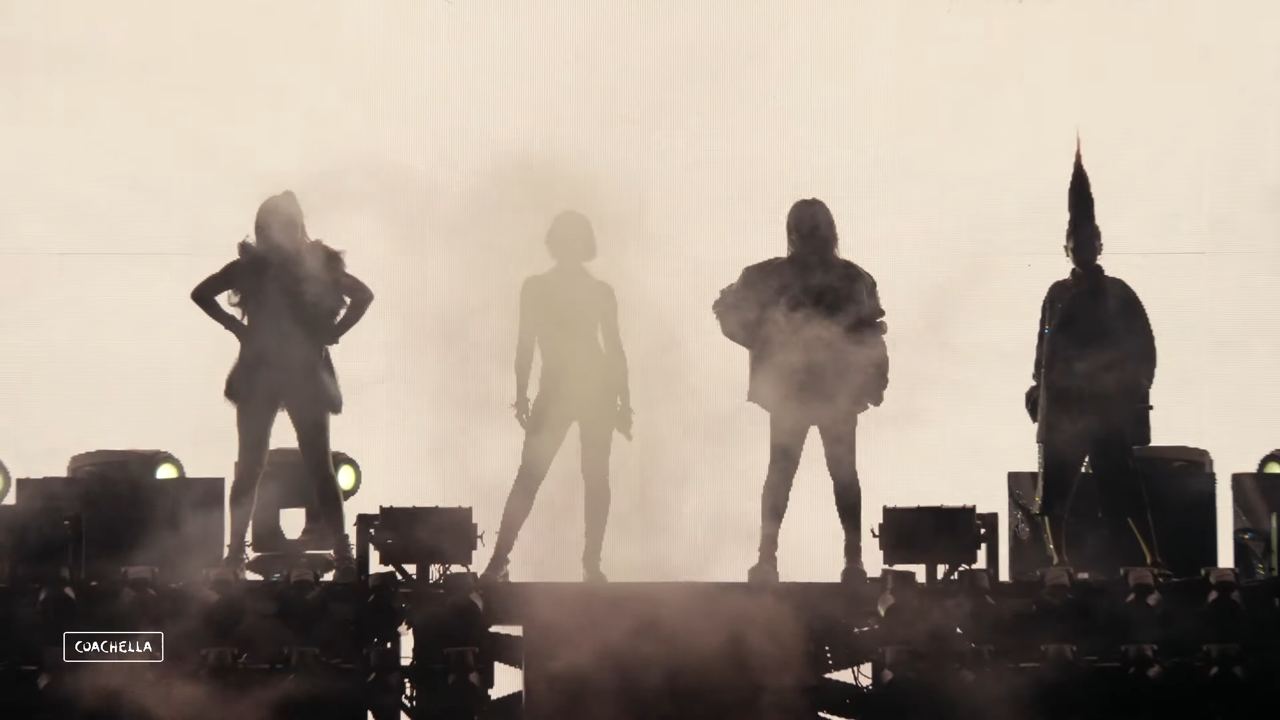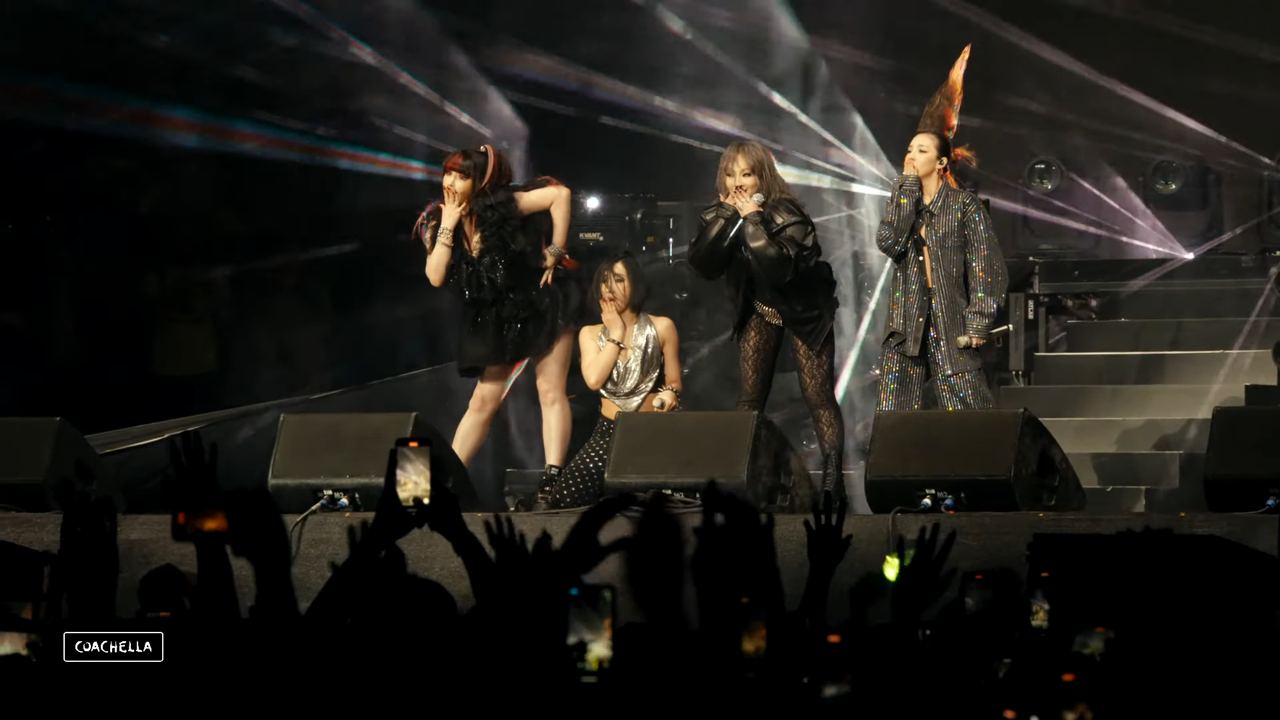 Here's a fun fact: The makeup artist of CL and Minzy in Coachella is a true-blue Blackjack! When he was in elementary, Sang Jeon became a fan of 2NE1 right after they debuted and he admired how ~different~ they were from other girl groups with their hip-hop and girl crush concept. 
Continue reading below ↓
Recommended Videos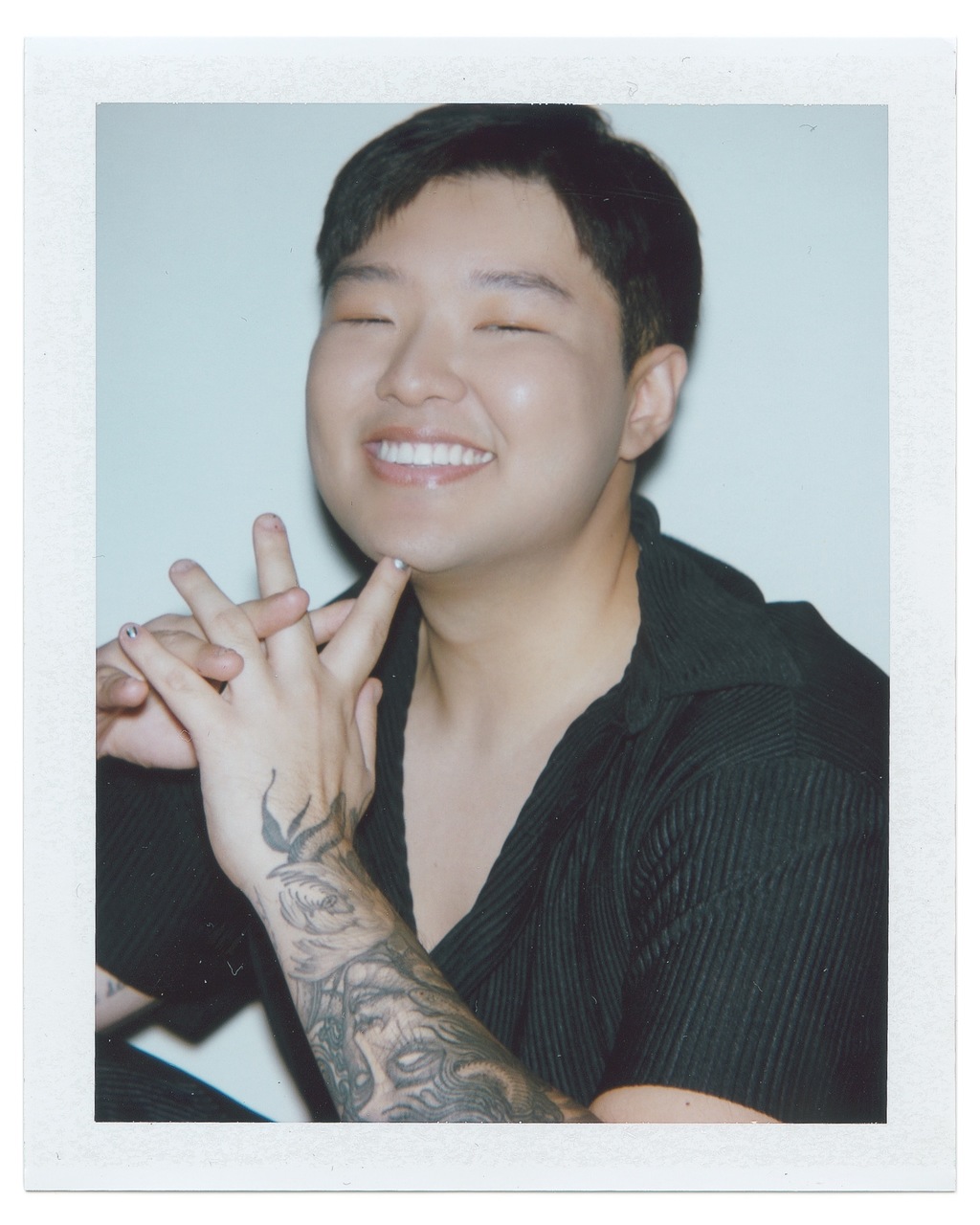 Sang—whose signature makeup style is soft glam—was born in Seoul and he's currently based in LA where he's thriving as a celebrity makeup artist. After he graduated from beauty school, he worked at Total Beauty Salon and it was ELLE Korea that helped him launch his career. Now, Sang works with various musicians, actors, models, and influencers, and you bet that there's no stopping him.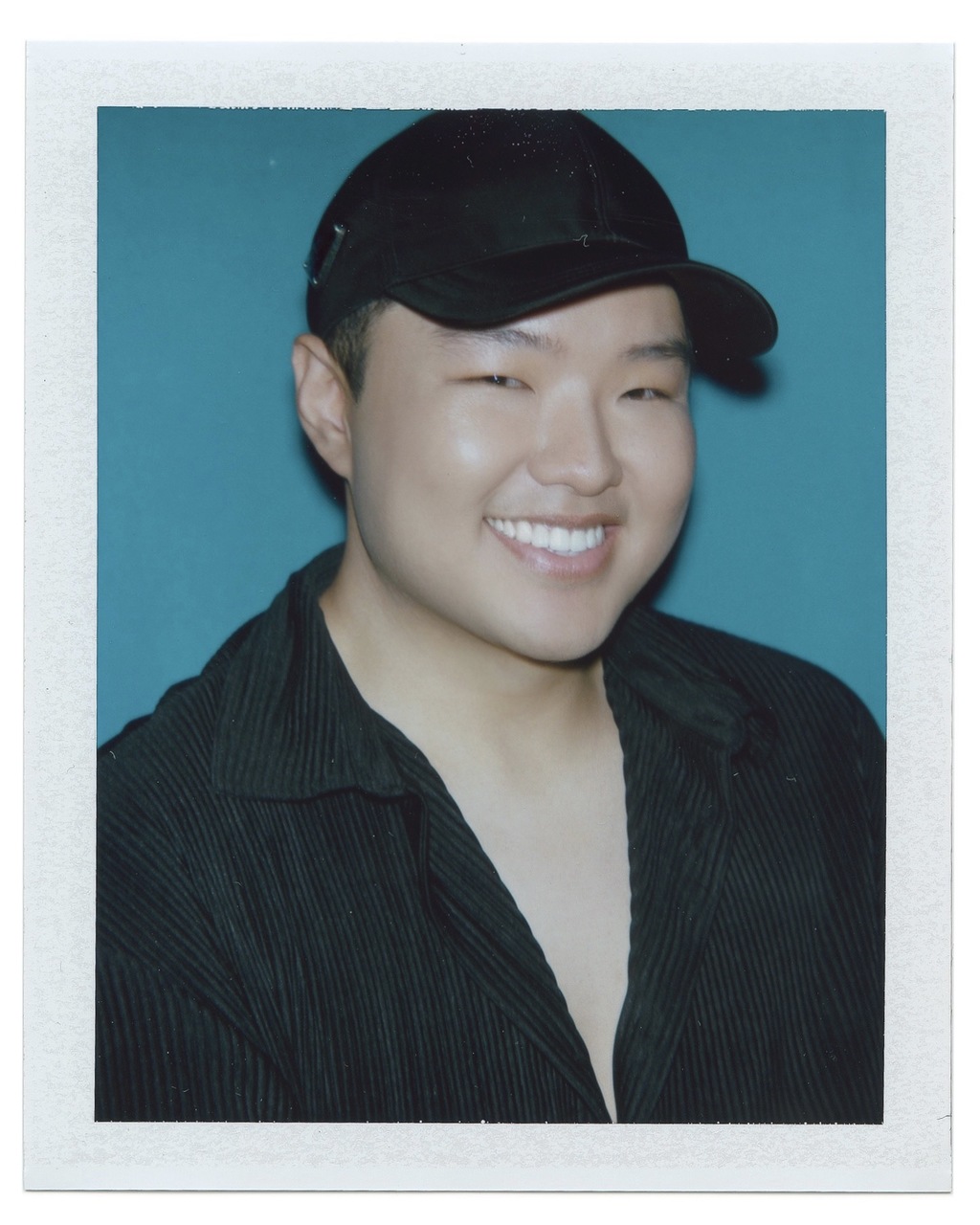 In this Cosmo exclusive, Sang shares his roots as an MUA and what it's like working with 2NE1 as a Blackjack:
What were your pegs for CL and Minzy's makeup?
CL directed everything for this Coachella project—from their outfits, makeup, stage, everything! She showed me the sketches and mood boards of their outfits by Alexander Wang and when I saw them, I wanted to go for the '70s punk vibe. The leather bomber jacket and lace bodysuit with the spiky bikini moment on CL was my inspo. We tried some of the looks and we ended up doing lite punk rock, ~bad bitch~ vibes.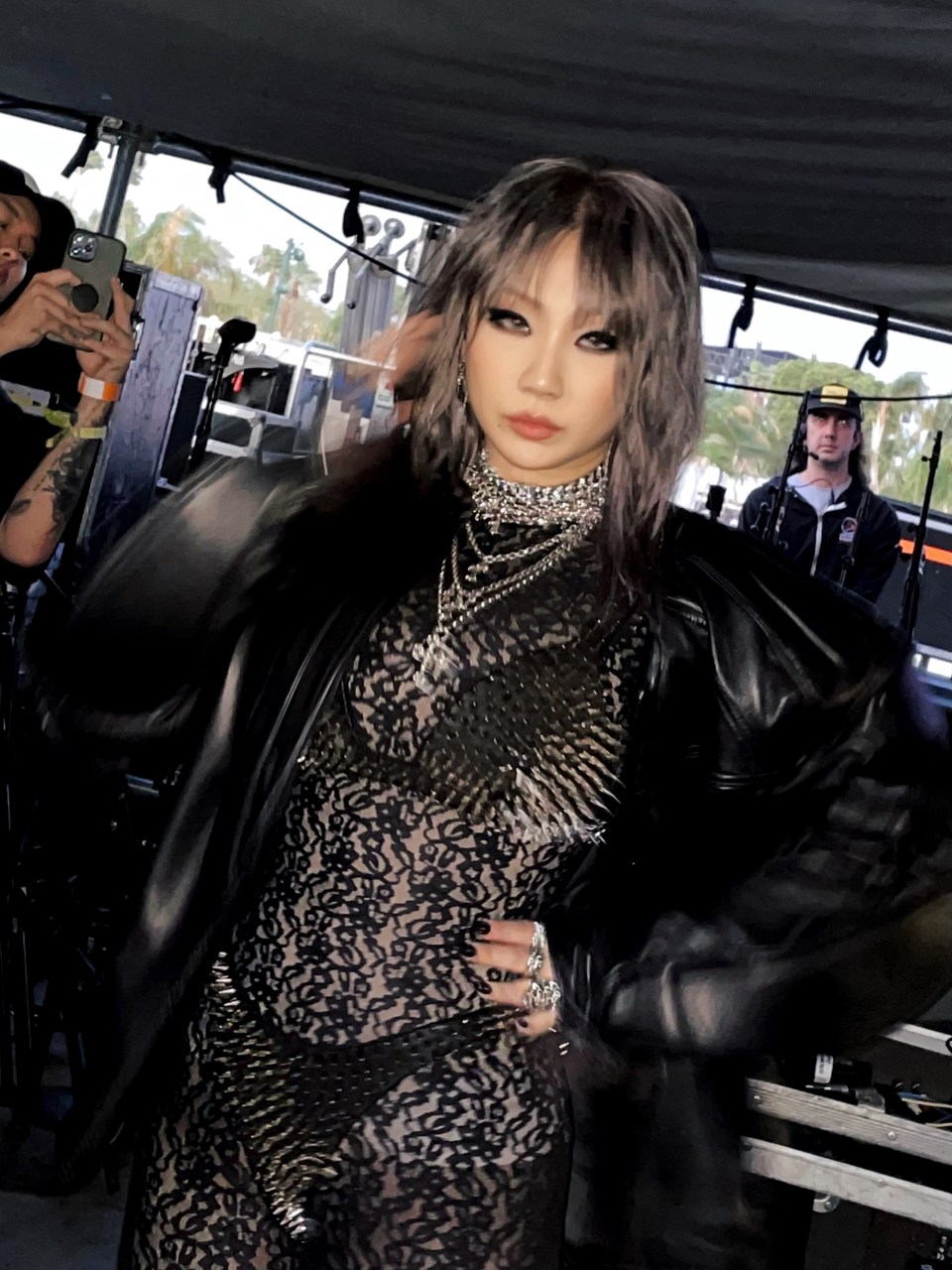 For Minzy, we actually did a pretty natural makeup look for the first rehearsal and afterward, we realized we could push it further. And so we ended up doing a graphic liner look with glitter at her eye corner. Minzy had the only outfit that showed more skin, so I wanted to make sure that we give her a lot of glow and shimmer.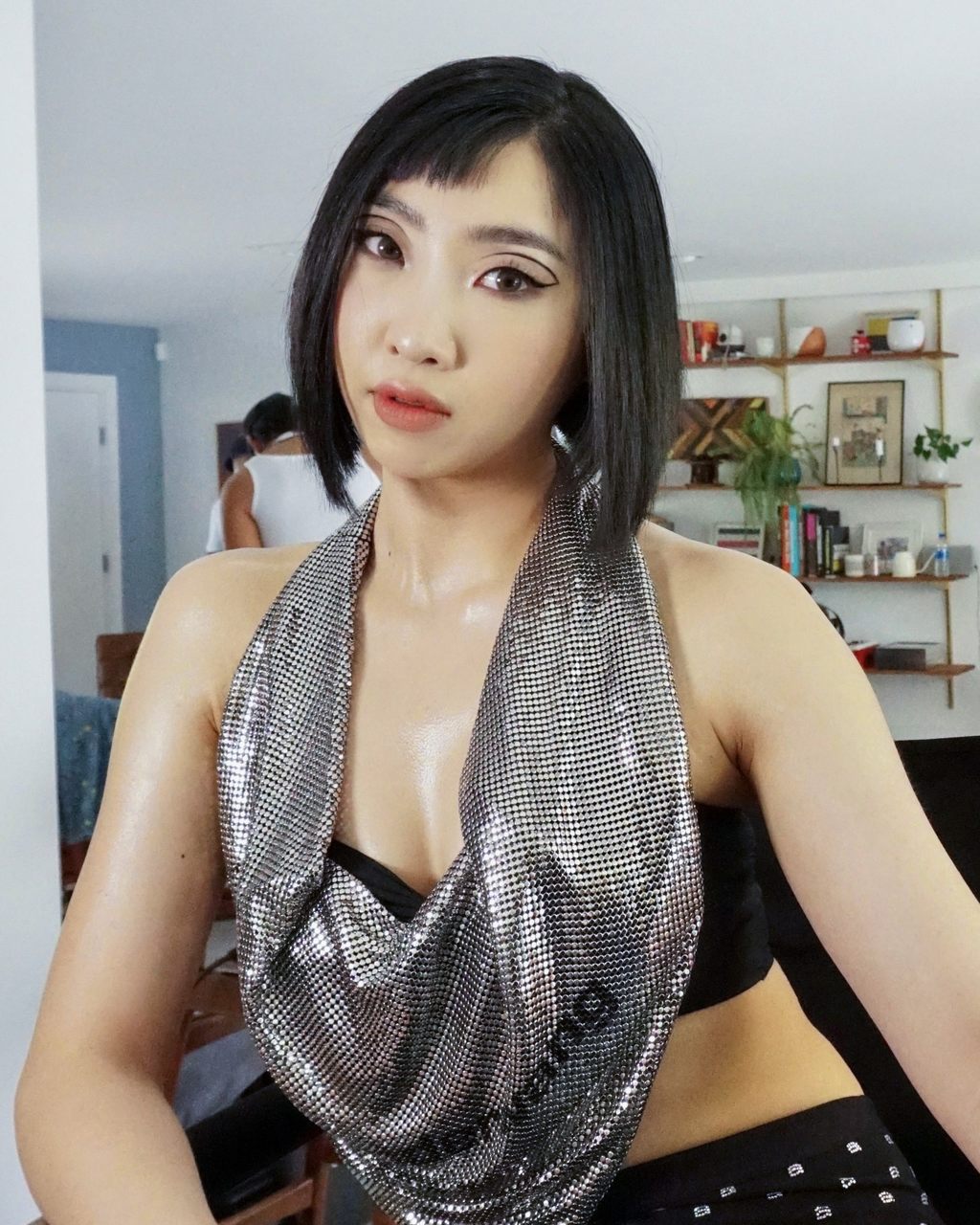 Kindly walk us through their makeup for Coachella. What were the parts that you focused on?
For CL, I focused more on her skin base makeup. Because when she performs, she performs with all the headbanging and stuff! Since she decided to do a wet hair look, I made sure that her skin doesn't look too oily or sweaty so I used primer on her T-zones and I did light baking. It was really, really light since she doesn't like the full matte look. I used the Laura Mercier Translucent Powder Mix with a little bit of Kimchi Chic Beauty Puff Puff Pass Powder.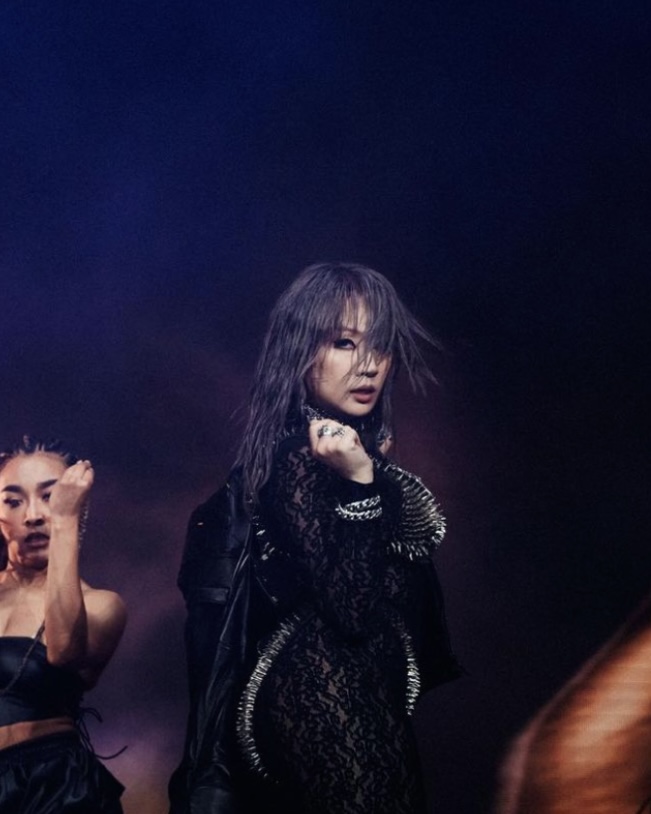 Minzy has long eyelashes and perfect eyebrows and I didn't want to change them. That's why I went for clean skin makeup with the graphic eyeliner look and body shimmer. I used the Jason Wu Beauty Magic Matte Oil to control the oily areas and create moderately matte skin even with string sandstorms and dryness.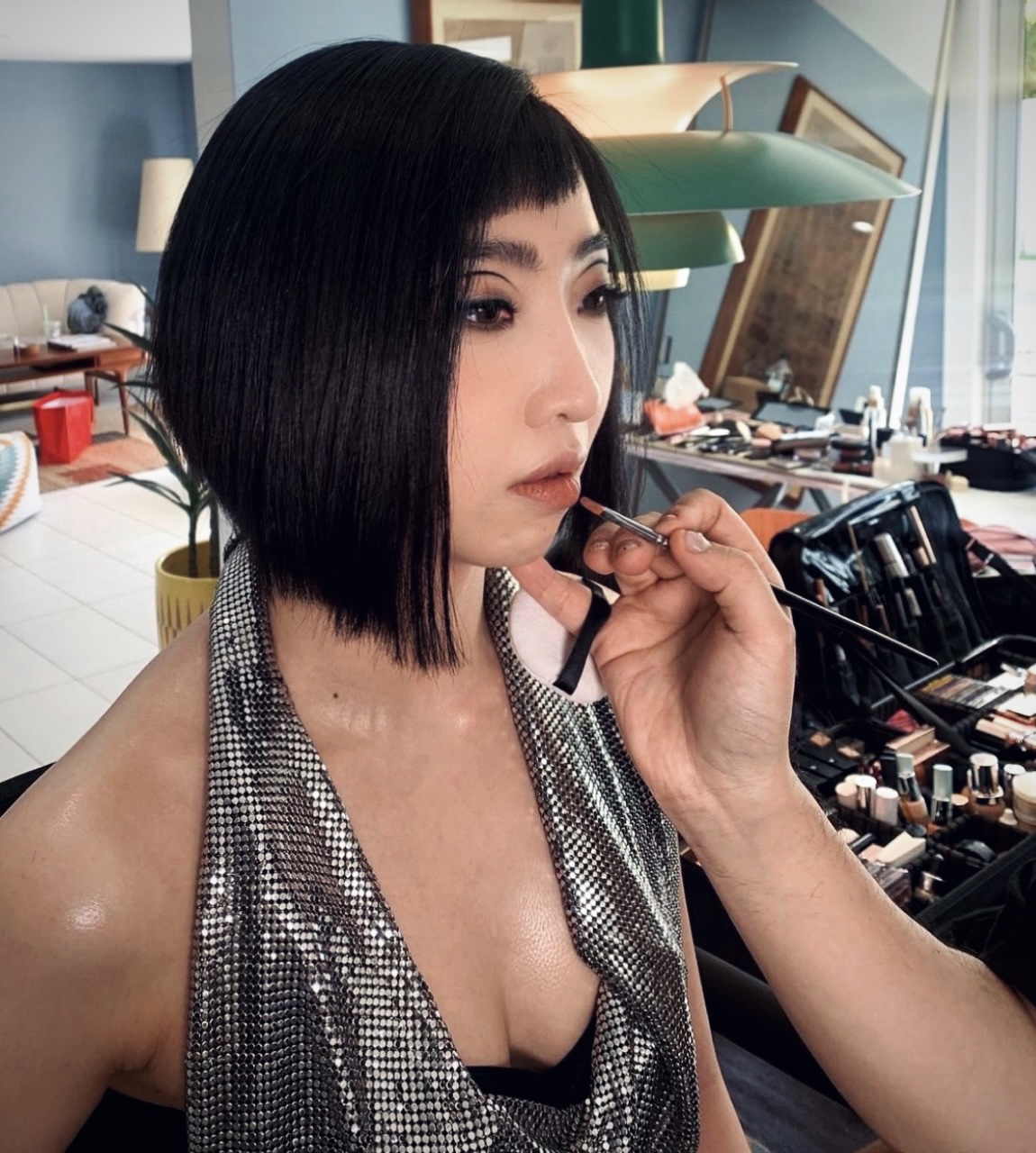 How does it feel working with 2NE1 especially since you're a fan of them?
When they debuted when I was in elementary school, I was gagging! There are a lot of "firsts" in their career milestones and so I fell in love with them. I honestly can't believe I was part of this fucking historical moment in music and for Koreans in entertainment. Who would've thought that a huge Blackjack/GZB (CL's fandom name) would be doing their makeup for Coachella? My very first Coachella clients are CL and Minzy of 2NE1??? Byeeeee!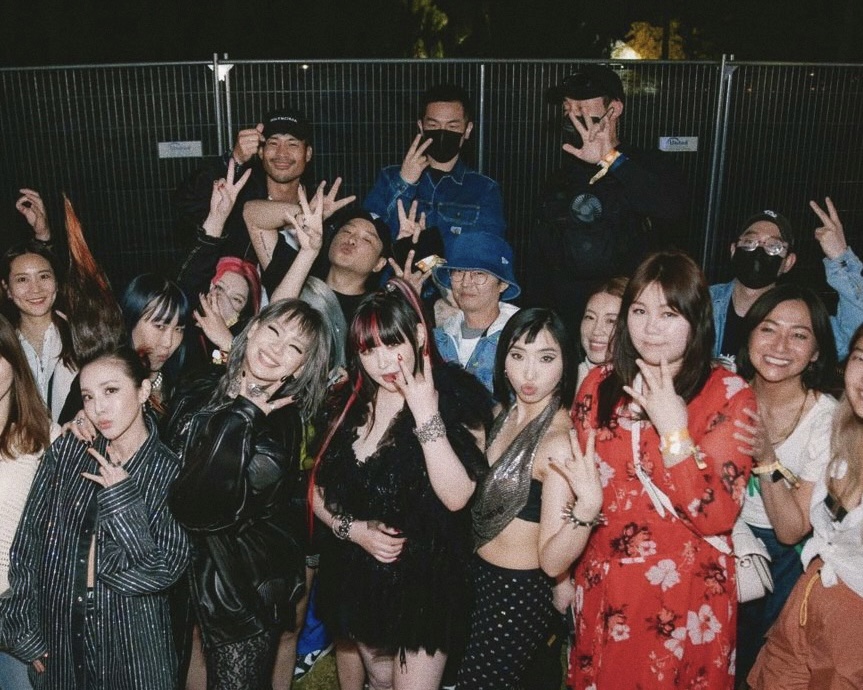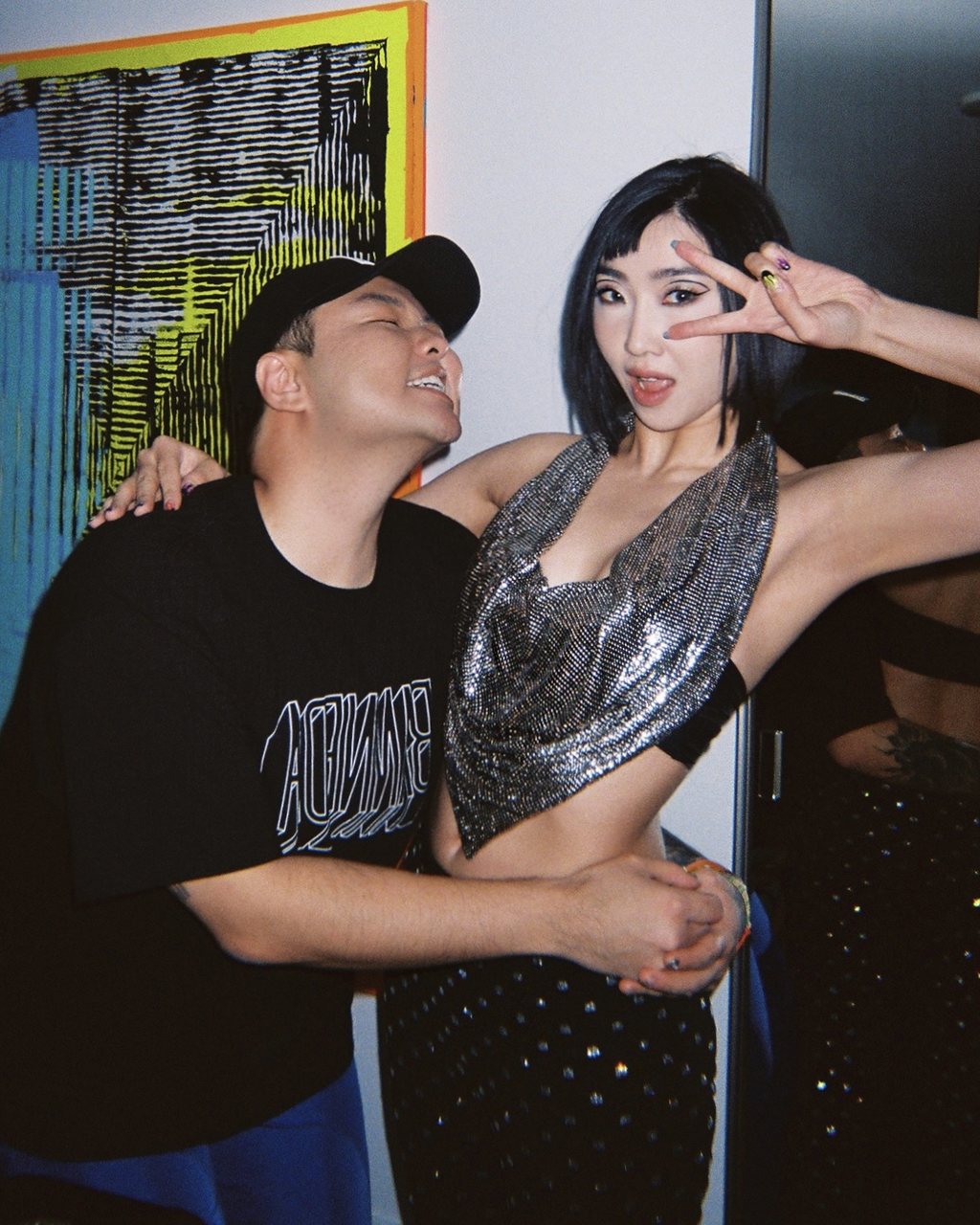 You've worked with CL multiple times. Which one is the most unforgettable for you and why?
It's probably my first work moment with her which was for the "Let It" music video. The Kelly Clarkson Show one is also unforgettable! I loved the looks that we did and these two gigs went smoothly.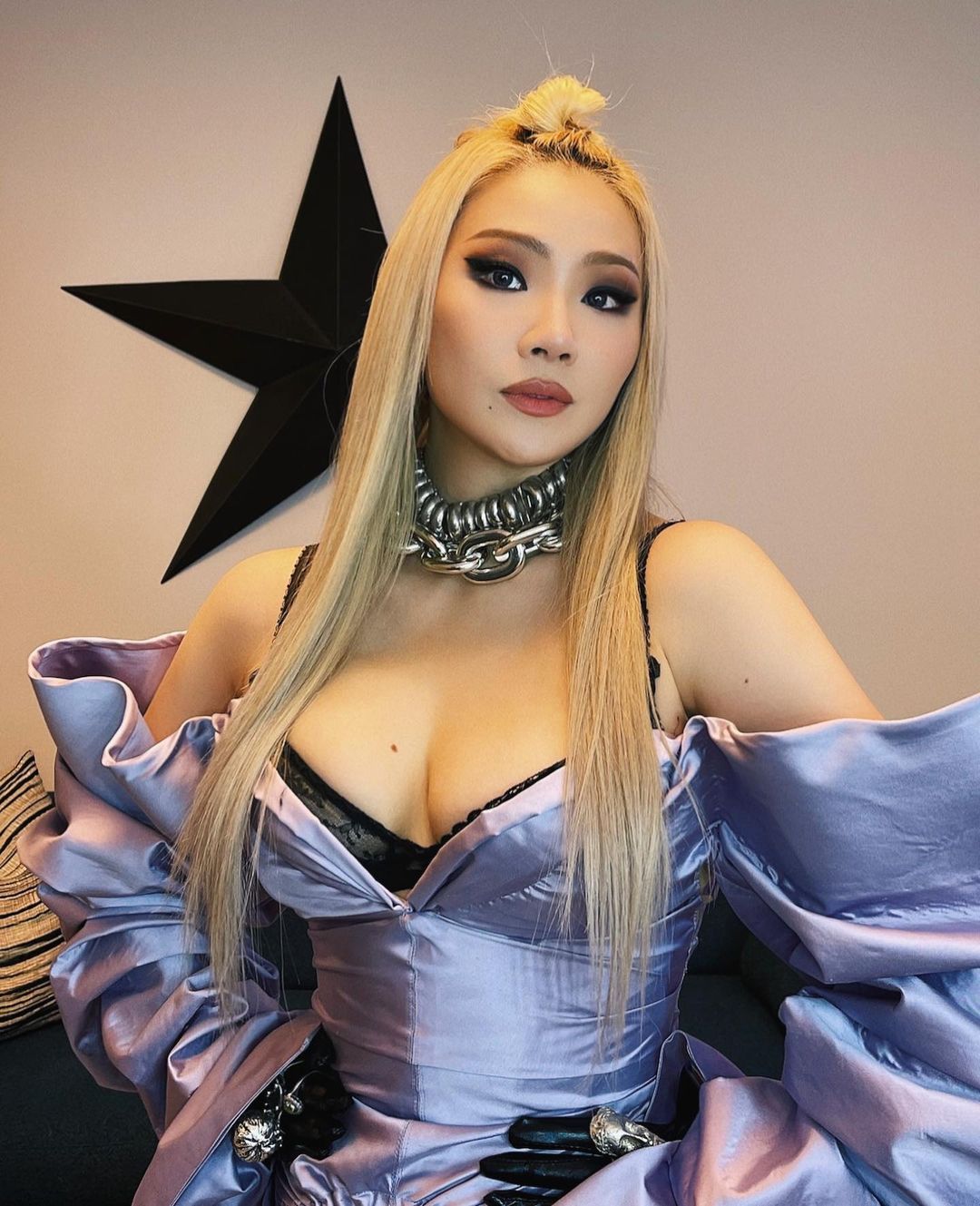 Have you always wanted to become a makeup artist?
I've been interested in beauty and fashion ever since I was young. I was actually more interested in fashion since my mom ran a clothing store and she was the glam girl. When my dad found out that I loved braiding all my girlfriend's hair, he asked me to go to a beauty high school. So I went to a beauty high school for hair but I realized I'm not good at it besides braiding hair. I then changed my major to makeup. That's also when I realized how good I am (because I learned for four to five months, and went to an international makeup contest for students and won a silver medal!) in this field. And so from my beauty high school era 'til this day. I'm fucking married to makeup. :)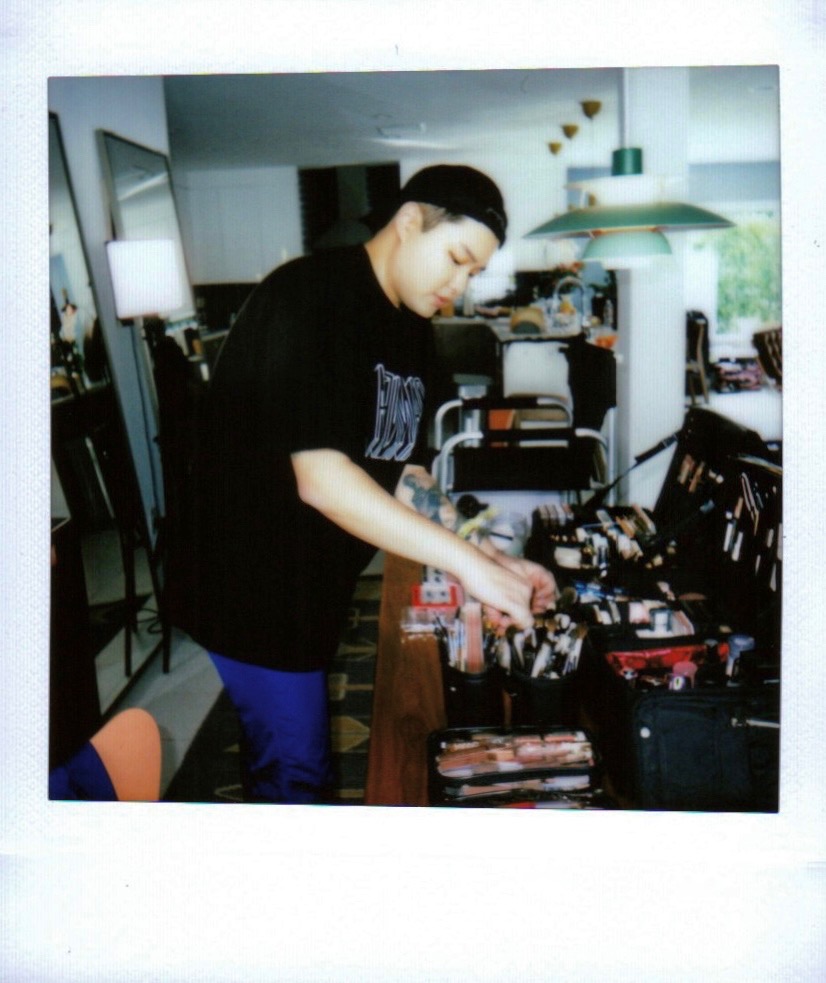 What's your goal when you're doing the makeup for someone?
I tend to focus on bringing out a person's unique charm. I don't like to change her look completely (it depends on the person or if they're looking for a special look like something for Halloween) to the point that she doesn't even feel like herself. I just love the fact that my job and skills can really boost a woman's confidence!
*This interview has been condensed and edited for clarity.
MORE 2NE1 STORIES FOR YOU:
Omo, The Song 'Jenny' By The Click Five Is *Rumored* To Be About Park Bom
7 *Unforgettable* Sandara Park Hairstyles During Her 2NE1 Days
Prepare Your Tissues: This Is How 2NE1 Found Out About Their Disbandment
K-UPDATES