There are many ways to apply foundation: You can just use your fingers, stipple using a damp makeup sponge, and buff with a dense face brush. The internet is constantly debating to tell which method is the ~best~.  To help you decide for yourself, we explain each method's pros and cons below. Scroll down to find out which method will work best for your lifestyle, makeup skill, and desired finish:
Fingers
Difficulty level: Beginner
Best with: Liquid foundation, BB creams, tinted moisturizers
Everyone started applying their BB creams and foundations with their fingers. This method doesn't cost a thing, after all. It creates a skin-like finish because the warmth of our hands helps melt the product onto our skin. Always remember to work with clean hands if you prefer this application style. Dirty fingers plus foundation (sometimes. sweat and oil) spell skin disaster.
How To Apply Foundation Using Your Fingers
Sponge
Difficulty level: Advanced
Best with: Liquid, powder, and cream foundations
Continue reading below ↓
Recommended Videos
Friends! If you haven't discovered the magic of using a damp makeup sponge to put on your foundations, concealers, blushes, and contour, you need to start now! Sponge application results in a second-skin, flawless finish. We recommend an egg-shaped tool to help you buff in your base all over your face, including the hard-to-reach crevices (sides of the nose and inner corners of the eye). 
Start by applying thin layers of foundation on your forehead, cheeks, nose, and chin. Stipple (press and bounce) the damp sponge to ~deposit~ the product onto your skin. This technique is key in scoring a natural-looking effect. 
(Ed's note: Wash your sponge after every use to prevent bacteria growth. Here's our complete guide in cleaning and storing makeup sponges.)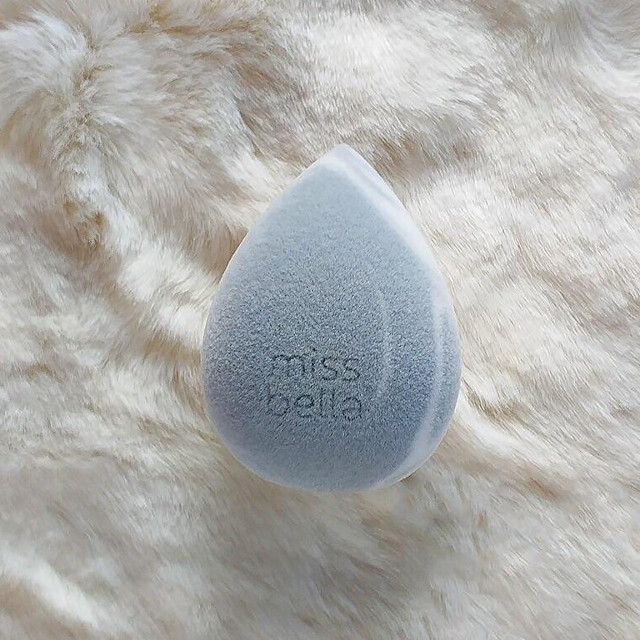 Miss Bella Velvet Microfiber Beauty Sponge Marble, P350, Lazada
How To Use A Makeup Sponge
Foundation brush
Difficulty level: Intermediate
Best with: Liquid, powder, and cream foundations
A great foundation brush should be made with dense artificial bristles so it can effectively spread and blend the base all over your face. The result? An airbrushed look! To score this finish, work in circular motions to prevent streaks. Put on thin layers to avoid a mask-like appearance. BTW, you must wash this tool every week to keep bacteria and germs from building up and causing skin irritation.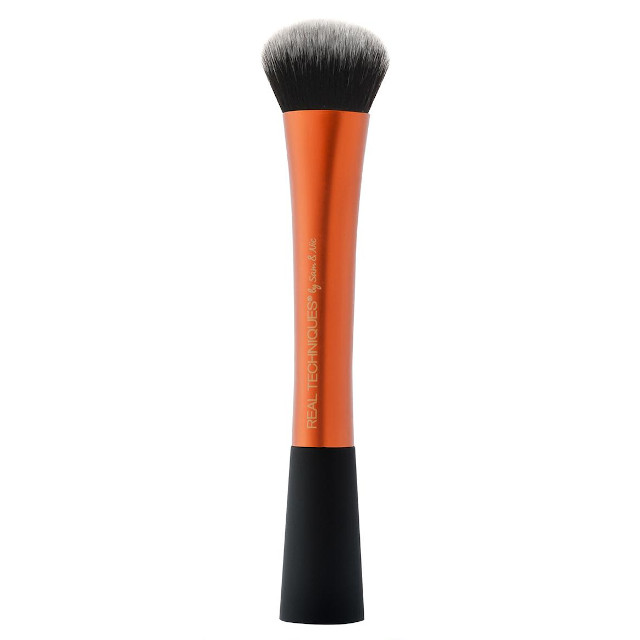 Real Techniques Expert Face Make Up Blending Brush, P650, Lazada
How To Apply Foundation Using A Brush
The takeaway
All these tools can help you put on foundation, but it all lies in these factors:
The ~way~ you work in the product—always apply in thin layers to prevent a mask-like finish.
Be patient when blending foundation. You must only stop when the product looks evenly applied.
Always clean your tools to prevent breakouts and rashes.
Follow Ira on Instagram.
Follow Cosmo PH Beauty on Instagram.
***
We are officially on Viber! Be part of the Cosmo Viber Community by clicking here!