I've been seeing Butterfly Foot Mask reviews all over the internet, so I got intrigued. Could this Japanese product really help peel off dead skin, dry cuticles, and callus? If friends and people all over the web are raving about it, it must be worth a try. I also did an image search of the product reviews and was oddly satisfied by the amount of dead skin I've seen (I know, I'm gross). I wanted to experience that myself, so I decided to give it a shot. Read on to find out what happened.
How does the Butterfly Foot Mask work?
The Butterfly Foot Mask promises to help peel off layers of dead skin and callus. One pack contains a pair of sock-like masks filled with exfoliating solution. It's recommended that you let your feet soak in the product for at least 45 minutes. Wait a few days, and you'll notice flakes on your feet.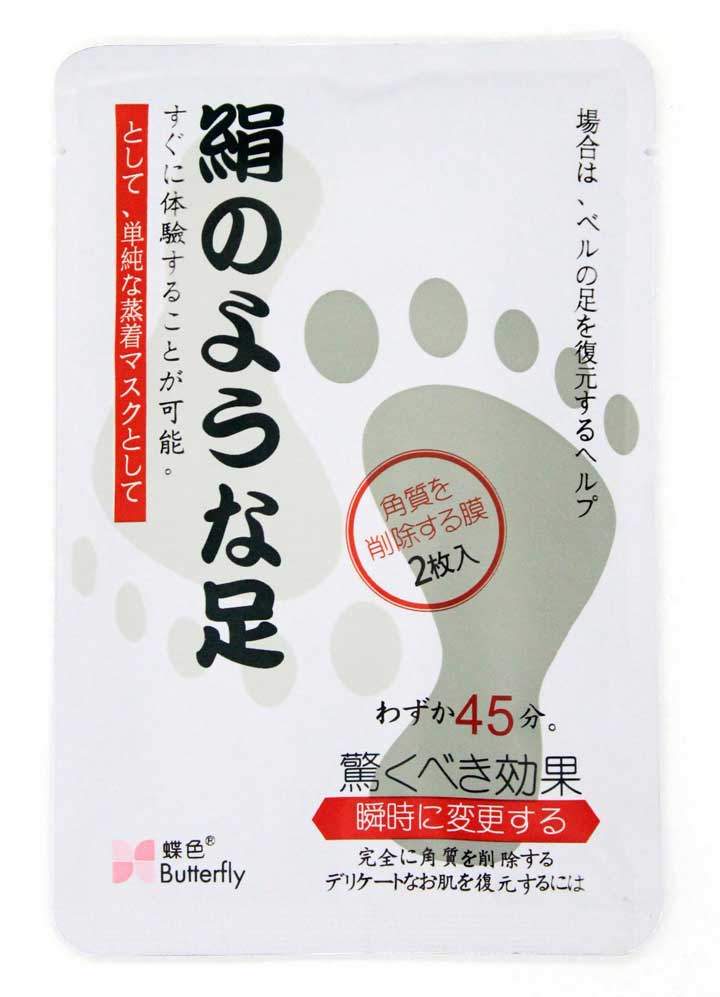 Continue reading below ↓
Recommended Videos
Where can I buy the Butterfly Foot Mask?
You can buy it from special Japanese stores, Amazon, Shopee, or Lazada. Just be wary of fakes! Apparently, this mask is so famous, so a lot of counterfeit items are being sold. I got mine from a Japanese shop.
Can the Butterfly Foot Mask get rid of callus and dead skin?
I'm never seen wearing sandals because I've got dry cuticles and my heels have layers and layers of dead skin. I sometimes look at my tootsies and imagine that they look similar to the Crypt Keepers' feet. While I am aware that I need a little bit of scrubbing, I hate getting foot spa services so this mask is right up my alley. My best friend is such a big fan of it, so I had high expectations.
It was one Saturday afternoon when I used the Butterfly Foot Mask for the first time. I tried a foot peeling mask before, so I was curious how different this would be. According to the reviews, I should expect the skin to peel off after a day. In my case, it took two. 
On the second day, my feet started to appear scaly. At first, I thought it was because of the new sneakers I wore, and then I realized the Butterfly Foot Mask was doing its thing. 
In the next five days, my feet started to MOLT. I'm not exaggerating—the amount of dead skin on my tootsies was intense. I like watching gross videos but seeing myself produce the icky stuff freaked me out. Scroll down if you want to visual proof. (BTW, never peel it off because you might be pulling away live skin.)
WARNING: Graphic image ahead.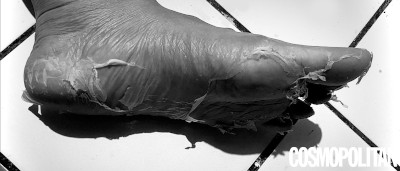 After the five-day peeling period, my feet were incredibly soft and smooth. Even my dry cuticles were gone. It's like I had a foot spa without visiting the nail salon. I am obsessed. 11/10 will use this again!
Is the Butterfly Foot Mask worth the hype?
Yes! After experiencing its ~magic~ myself, I can confidently say that the Butterfly Foot Mask is worth the hype. You MUST try it out!
Follow Ira on Instagram.