When you think about getting a tattoo, most of the time it's the design that first comes to mind. Aside from planning the placement of your ink, usually you start by asking yourself, "Do I want it to be low-key and something that's easy to hide?" Or maybe you'd prefer to go all out and opt for the big and bold designs. 
DO YOU LOVE TATTOOS? WE'VE GOT DESIGN INSPO FOR YOU, RIGHT THIS WAY:
If you're going for the minimalist route, then you've definitely come to the right place. Below, we asked Pinays from our Cosmo Community to share their small, subtle, and dainty tattoos, plus the stories behind each one. Keep reading to check out their unique designs! Who knows, these might just convince you to book that appointment. *wink*
"I got inked a few days ago and the design is actually a ~tribute~ to my parents. The flower is a lily (which is also my mom's name) and the stem says Dante (my dad's name) in cursive. I had it done at Whiplash Tattoo and the artist was Jajan Amosco. Overall, it cost P2,000. Super happy with how mine turned out!" -Lou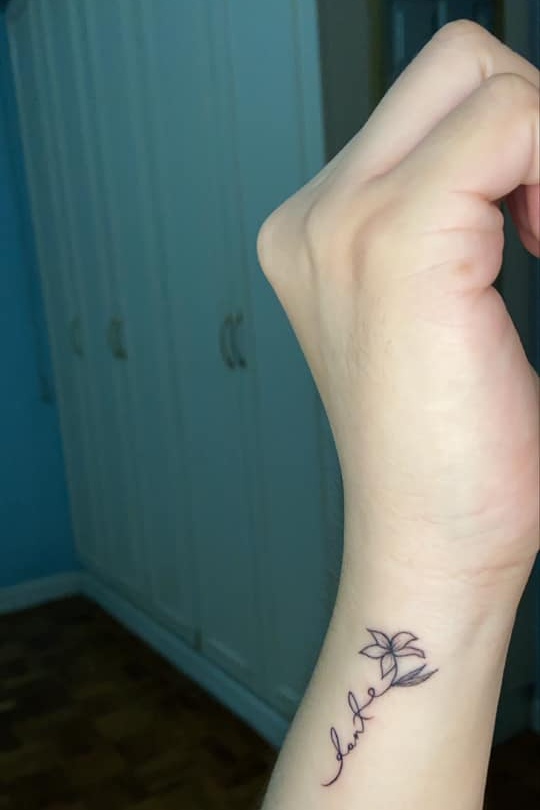 ADVERTISMENT - CONTINUE READING BELOW ↓
"Got this lil' one! I'm a huge The Beatles fan and it's a reminder to let go of things out of my control. Planning to get another before the end of the year! I had it done at Atan Sanchez Tattoo in Paranaque and the artist was LA Anabo. My sister got two new tattoos and a retouch so we were able to get a bundled deal of P4,000 including mine." -Tessa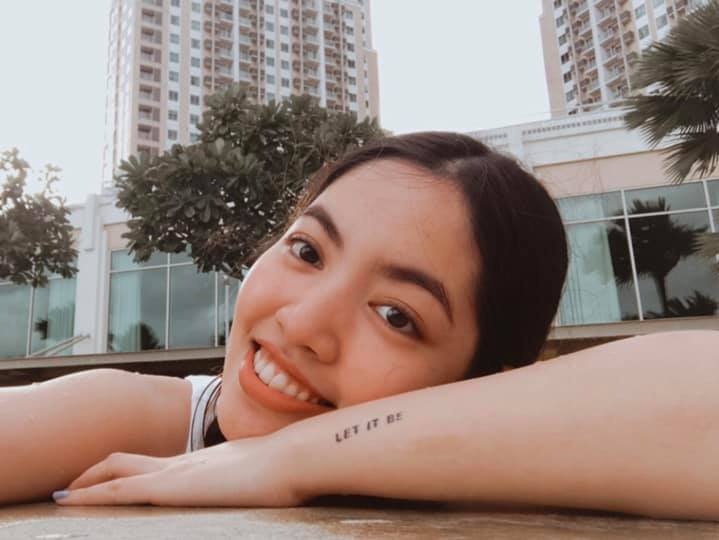 "The one on the bottom is an Inguz which symbolizes 'if there's a will, there's a way' and the one on top is a Triforce because The Legend of Zelda is one of my favorite games ever. The Triforce, I got it at P&P Makati during their Bring A Friend, Get 50 Percent Off promo. The Inguz, I got it at BlackTwenty8 Tattoo Shop. It's a small studio, but the artists often compete in Dutdutan, a tattoo convention. I impulsively got it with my best friend one Sunday afternoon. Haha!" -Marvelle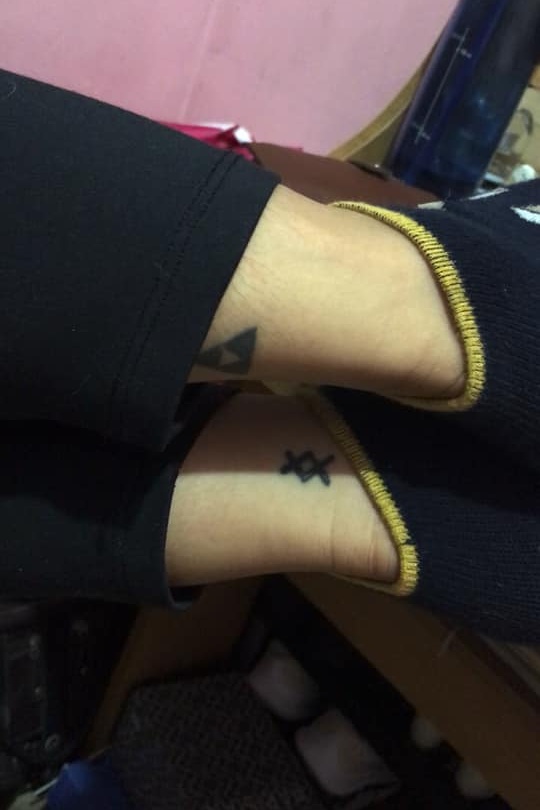 "Here's mine! It says 'happiness' in my handwriting because my ultimate goal in life is to be genuinely happy. The pain was tolerable! They said that this is the most painful area for a tattoo, but I have high pain tolerance. I had it done at 55 Tinta Maginhawa. The artist was Carl Daluprit and the tattoo cost P4,000." -Michelle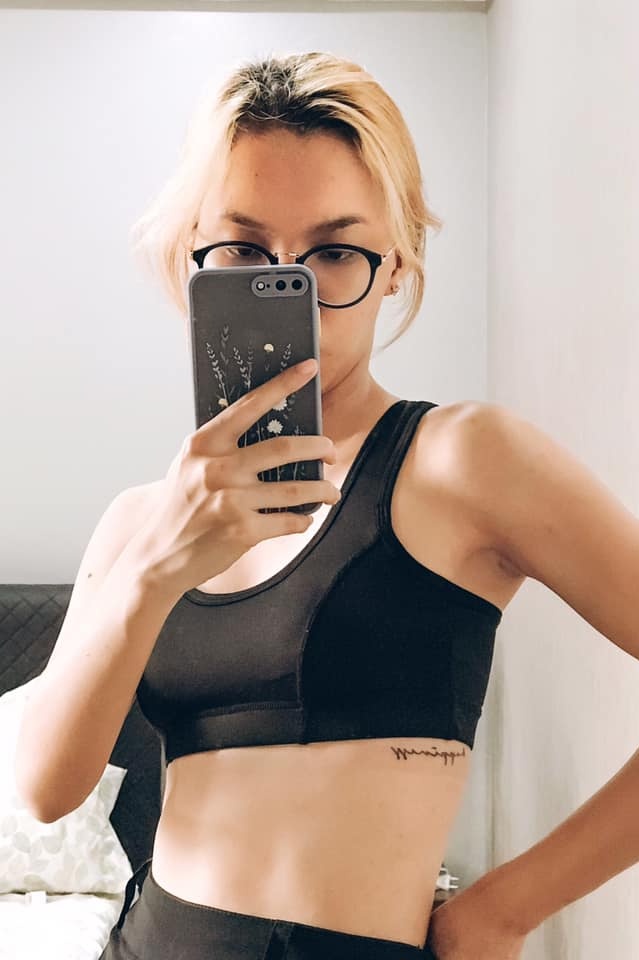 ADVERTISMENT - CONTINUE READING BELOW ↓
"I got this tiny tattoo of my poodle, Domo." -Chichi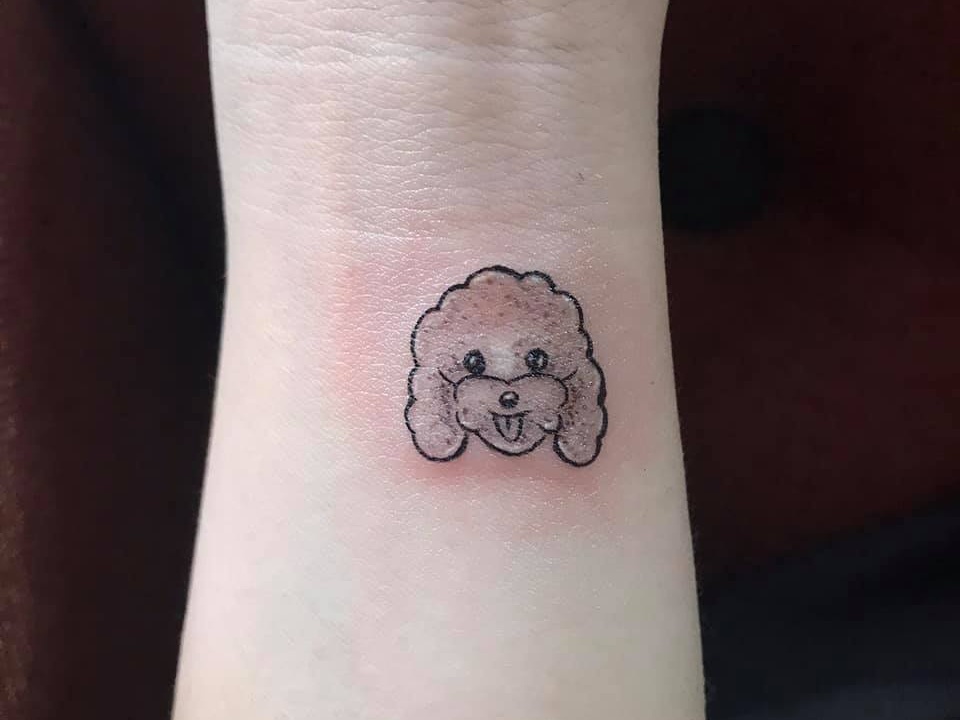 "I had my tattoo done February this year by Dennis Olayan. He's a tattoo artist based overseas and a friend of mine introduced him to me. I've always wanted to get a tattoo but I never had the courage until Dennis flew back home for a vacation. As soon as I found out he was coming home, my friend pushed me to book an appointment with him right away. It was a home-service tattoo sesh and my design only cost P1,500. Crazy cheap, right?
As for my design, since it's my very first tattoo, I chose to pay tribute to my mom. She passed away a few years ago and I still miss her up to this day. Her nickname is Fe and I've always admired how pretty her handwriting is. So I decided to have her name, written in her handwriting, inked on my skin. That's her signature whenever she writes letters. I added the white rose because it's her favorite flower.
P.S. They are right when they said that white ink hella hurts. I was close to fainting that time! Or maybe because it's just because I'm a first-timer, haha." -Tetet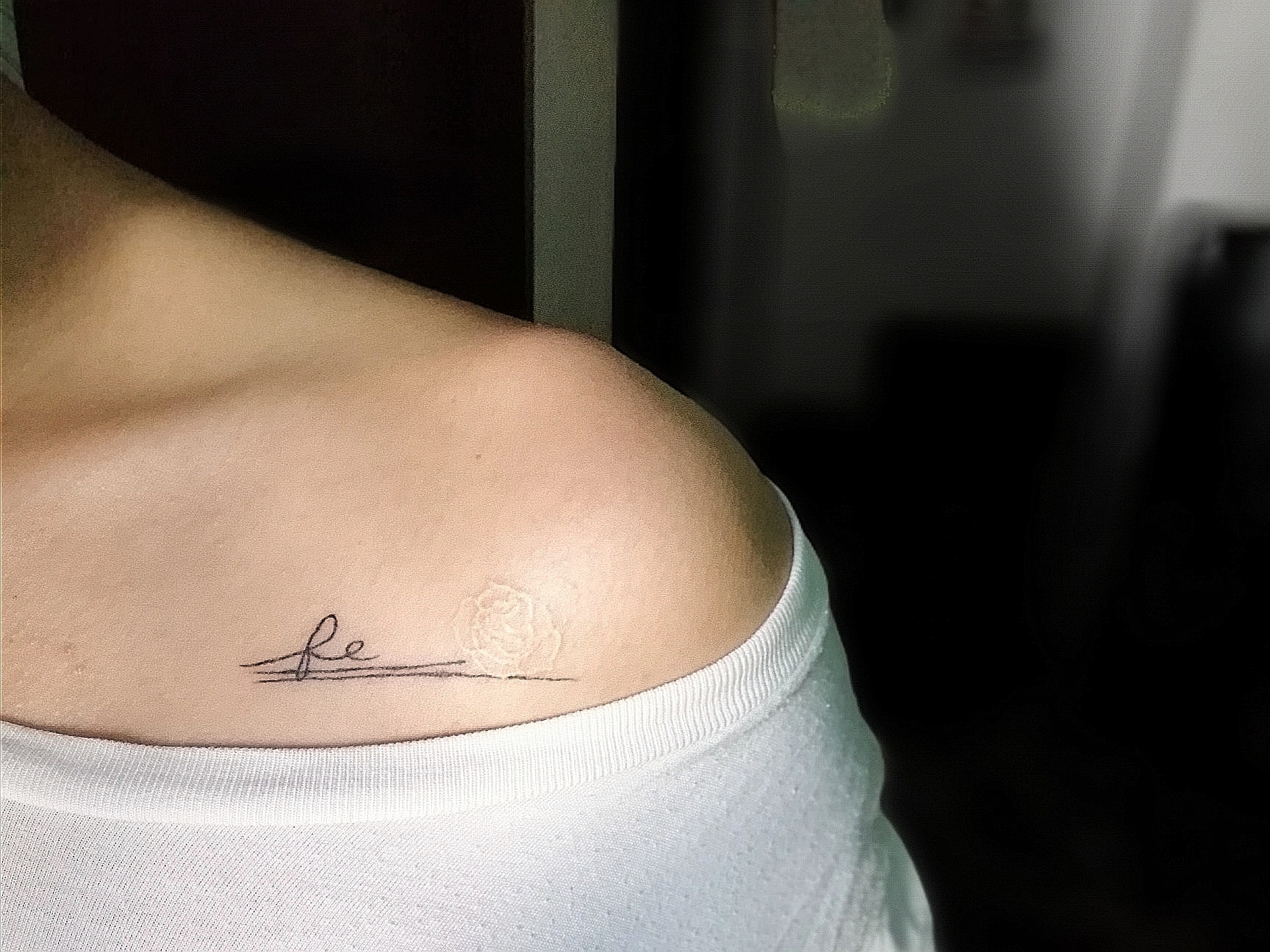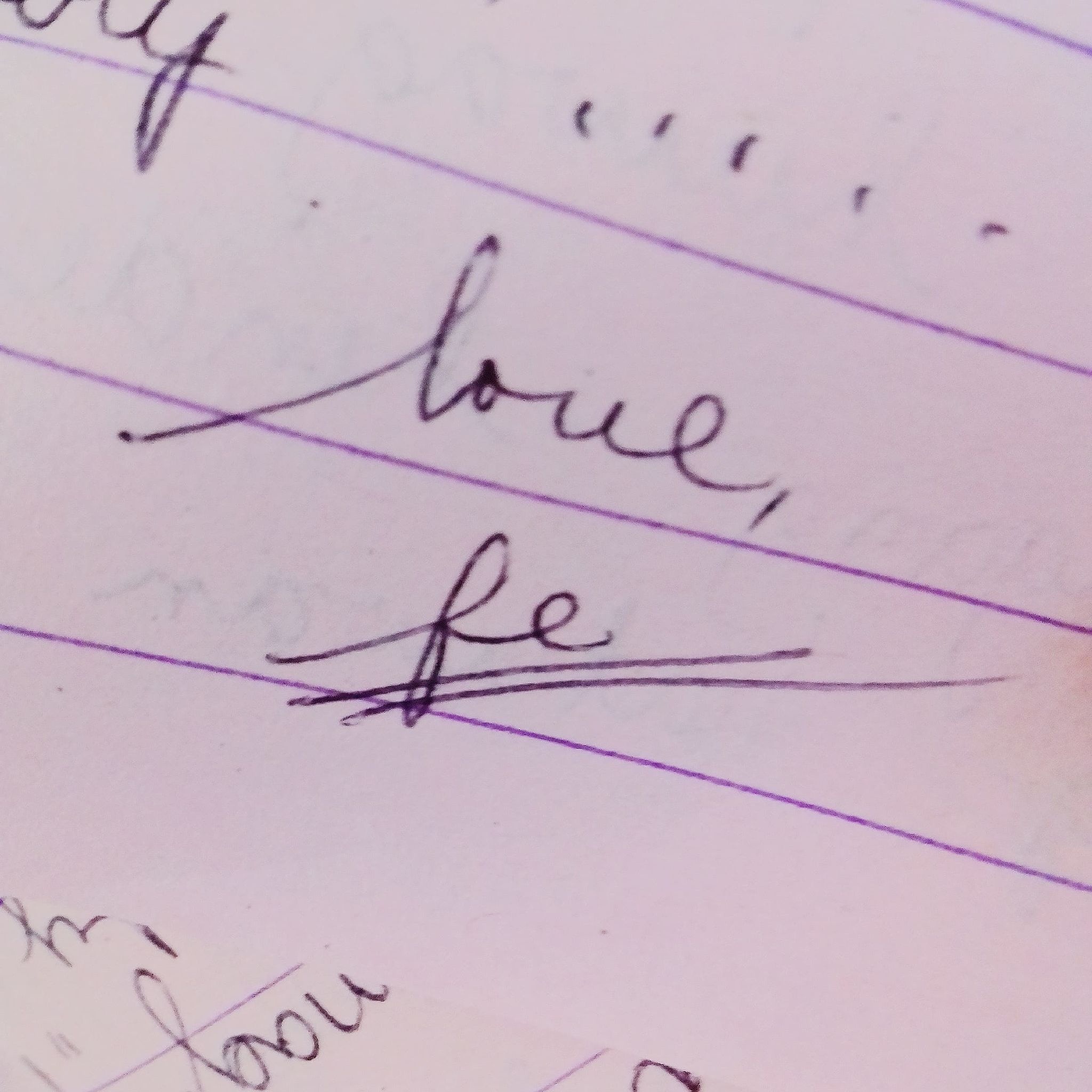 ADVERTISMENT - CONTINUE READING BELOW ↓
"I first started getting tattoos in 2017 right after my very last final exam in college, when I was sure that I was going to graduate. My first tattoo is still one of my favorites—a little drawing from The Little Prince to remind myself what it's like to be a kid as the book suggests. I have my grandmother's favorite flowers on my back, and my father's handwriting tattooed on my shoulder that says 'love.' My 10 little tattoos each have their own special meaning to me, and each one reminds me of a specific memory or someone important. Most of these tattoos were done by Gigie Santiago of Crimson River Tattoo." -Denise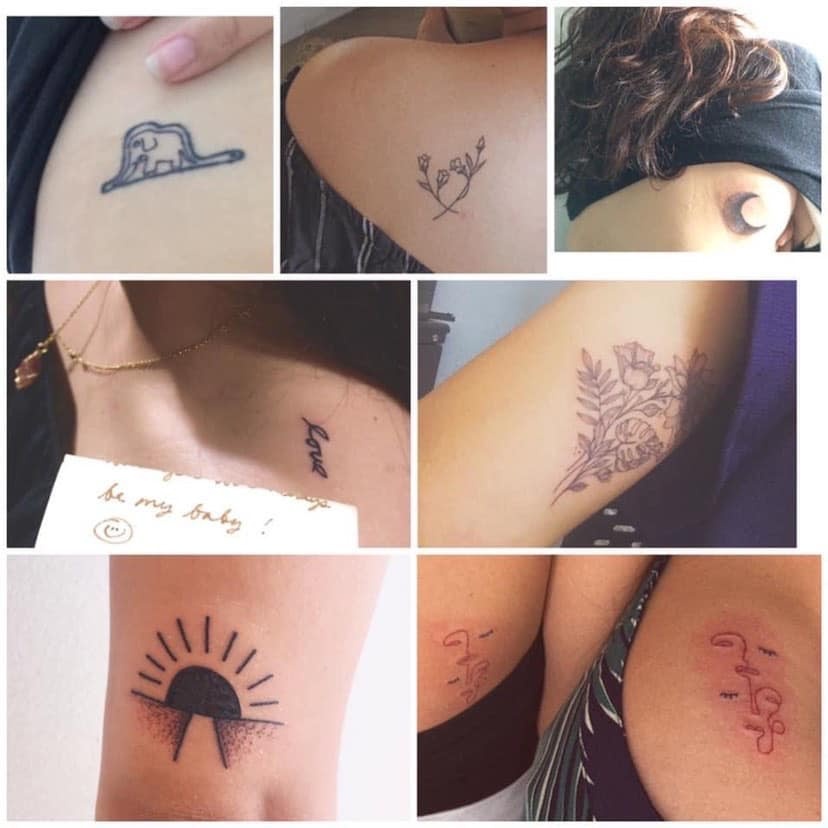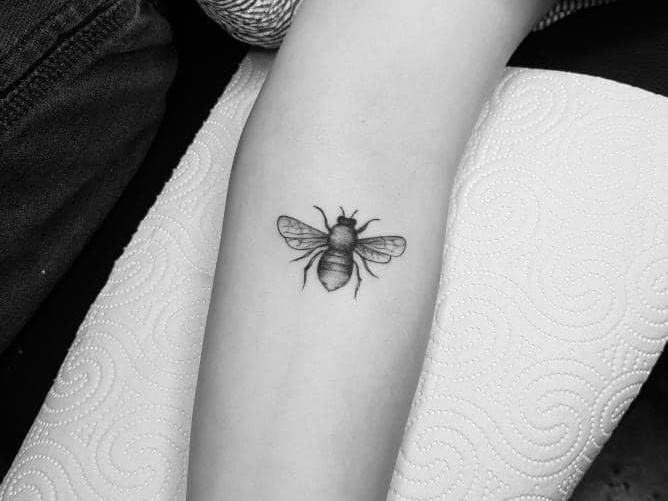 ***
Answers have been edited for clarity.
Join Cosmo Community, our growing Facebook group for fun, fearless, and forward Pinays!
We're officially on Viber! Be part of our growing community and subscribe to Cosmopolitan Philippines now!
Follow Lou on Instagram.