Acne is one hundred percent that b*tch. We're all just done with it, and we're always on the lookout for new products that'll get rid of—and prevent—annoying pimples! We've got great news: We found a new skincare brand that promises to answer all our breakout woes: Meet Kylaz, a new skincare brand that launched this September! 
Fun fact: We were lucky enough to go to Kylaz's regional launch in Asia, where we found out that the brand is actually named after the founders Dr. SK Tan and Janifer Yeo-Tan's little daughter, Kyla Tan! How cute is that?! Check out these snaps from the brand's September 11, 2019 launch: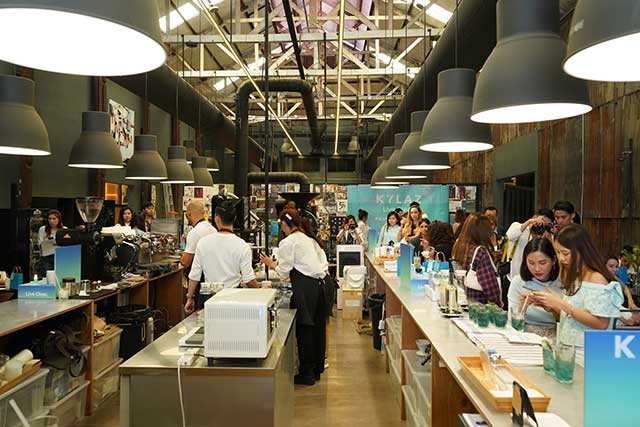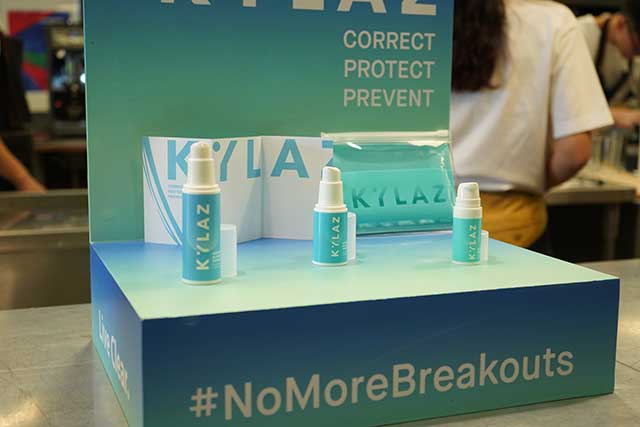 Continue reading below ↓
Recommended Videos
What exactly is Kylaz? 
It's a new Singapore-based brand that offers a whole new approach to acne therapy. Most acne treatments focus on reducing active breakouts which dries up blemishes but doesn't heal the inflammation AT ITS ROOTS. Kylaz presents us with a non-drying formula that provides a sustainable, long-term solution. It promises to treat acne AT THE SOURCE, and helps maintain healthy skin! 
With its dermatologically tested 3-step methodology, Kylaz breaks down acne treatment into a simple yet effective process: Correct, Protect, and Prevent.
Not sure what to shop from the brand? Let's take a closer look at the products: 
Correct: Kylaz Spot Off Treatment (P670 for 10ml)
Got a new zit? Maybe you feel one about to grow (Why, God, why?)! Reach for this bottle ASAP. The Spot Off Treatment is a fast-acting SOS that clears spots, calms skin, and controls oil production. It gently and effectively treats the root of acne within the dermis, where the source of inflammation is.
Active Ingredients: Aluminum Chlorohydrate, Acetyl Glucosamine, Salicylic Acid, Centella Asiatica Extract, Polygonum Cuspidatum Root Extract, Scutellaria Baicalensis Root Extract, Licorice Root Extract, and Chamomilla Recutita Flower Extract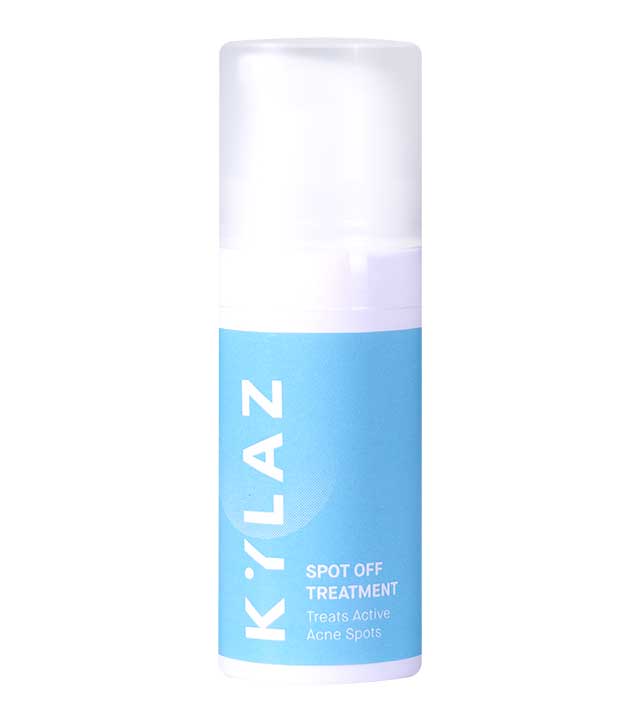 Protect: Kylaz Blemish Healing Emulsion (P785 for 15ml) 
Did you know that clogged pores cause blackheads, whiteheads, and pimples to form? The Blemish Healing Emulsion promises to say goodbye to this major problem, keep skin hydrated, and accelerate healing. 
Active Ingredients: 4-Terpineol, Clover Flower Extract, Muchor Miehei Extract, and Lilac Extract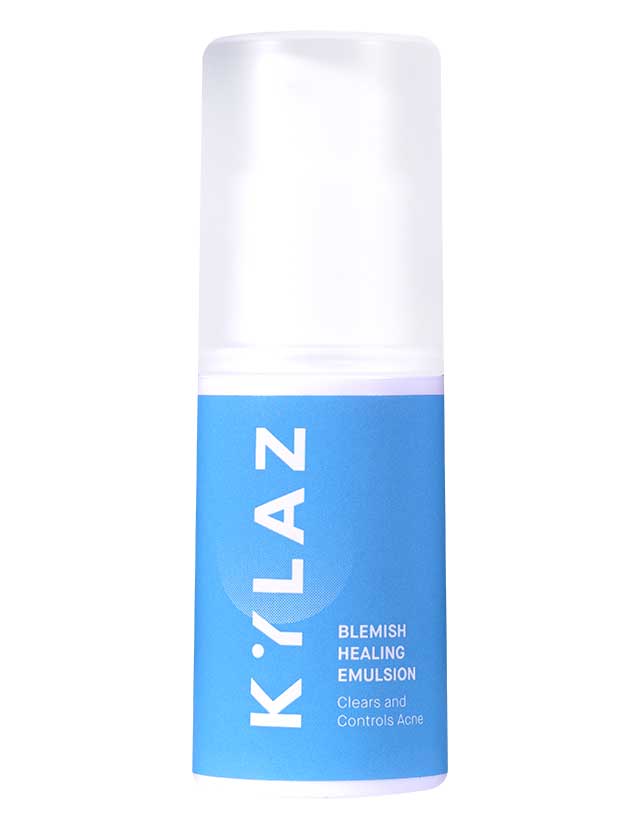 Prevent: Kylaz Moisturizing Blemish Defence (P745 for 30ml) 
Okay, so let's say you don't have pimples at the moment—you don't want them to suddenly pop up and ruin your selfies again, right? The Moisturizing Blemish Defence repairs and improves skin health and immunity so that your complexion stays clearer and brighter. 
Active Ingredients: Niacinamide, Acetyl Glucosamine, Colostrum, and Lysozyme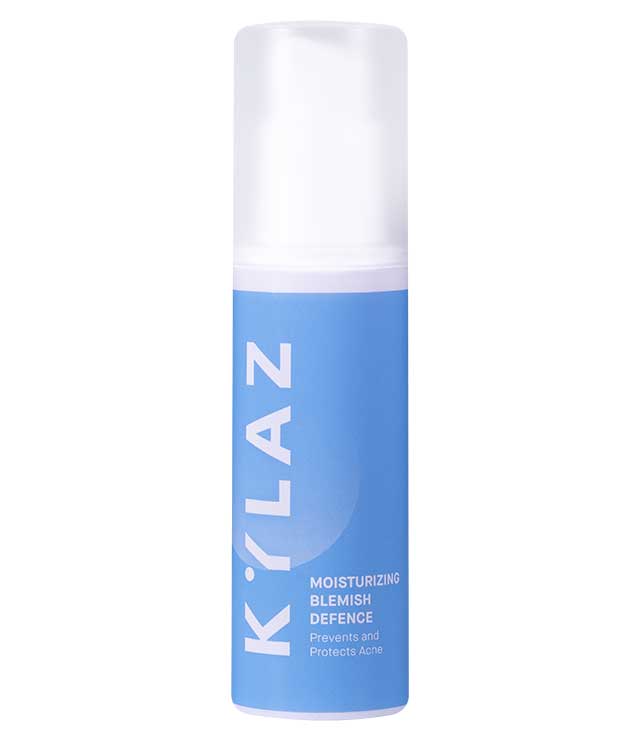 You can also get the complete Blemish Breakout Fighter Set  for only P1,861.50.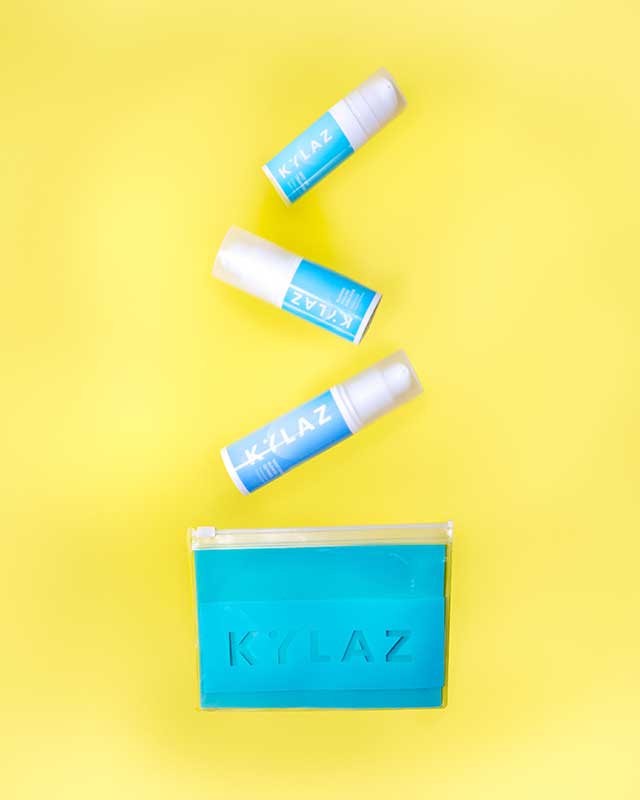 Here's how to use the full set for your morning and evening routines: 
Step 1: Blemish Healing Emulsion - Apply a thin layer over T-zone and affected areas.
Step 2: Moisturizing Blemish Defense - Apply a thin layer over the whole face.
Step 3: Spot Off Treatment - Use twice daily or as often as required.
You can now purchase Kylaz products in the Philippines through their official online store. The brand won't have any physical or pop up stores in the metro, but Kylaz will be putting up its very own Facebook shop! Their anti-acne products will also be available on BeautyMNL very soon. 
***
Kylaz will have its official Philippine launch on October 23! For more updates about the brand, follow Kylaz Philippines on Instagram.  
Follow Lily on Instagram.