If you have an acne-prone complexion, that doesn't mean you get a free pass to skip moisturizer. In fact, you need it more to balance out your skin's oil-production levels and prevent future breakouts from occurring. In case you don't know, having a dehydrated complexion leads to your pores producing more sebum. More oil = more chances of new zits forming.
What are the best gel moisturizers available in the Philippines?
Having acne-prone skin means it's best to use light yet intensely hydrating gel-based moisturizers or creams. If the consistency the moisturizer too thick and heavy, expect to say hello to new pimples, whiteheads, and blackheads! On the other hand, if it's too light, it won't balance out your complexion against all the drying acne treatments you're using. The best option is to use gel moisturizers and creams. Those won't leave your skin slick and shiny.
Below, we listed down the best moisturizers that can clarify, hydrate, and soothe your stressed-out skin!
1. In Her Element Rose Gel Serum Moisturizer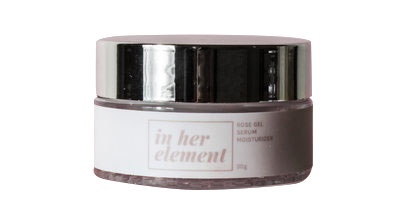 ADVERTISMENT - CONTINUE READING BELOW ↓
This fast-absorbing gel moisturizer is actually a two-in-one product: A serum and a moisturizer. Not only can it smooth out your pores and fine lines, brighten your complexion, and fade dark spots and acne marks, but it can also shorten your skincare regimen. It's perfect for tamad days!
Price: P895
Size: 30 g
Where to buy: InHerElement.ph
2. Herbs And Hyssop The Clear Facial Oil
Just because you have acne-prone skin, doesn't mean using a facial oil will instantly make your skin break out. With the right ingredients, a face oil can actually do wonders for your complexion. Take the Herbs And Hyssop The Clear Facial Oil, for example! It has jojoba oil and rosehip oil, both of which soothe acne and help fade acne scars and marks, and tea tree oil, which we all know is an excellent acne-fighting ingredient. The best thing about this oil is it's lightweight, moisturizing, and gentle on the skin.
Price: P379
Size: 15 ml
Where to buy: Shopee
3. Mizon Snail Recovery Gel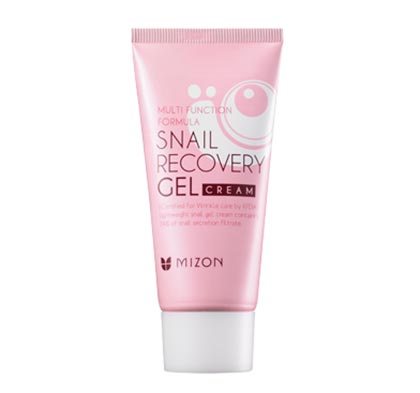 With 74 percent snail extract, this Korean cult fave helps repair damaged skin, making blemishes and the marks and scars they leave behind disappear faster. It also has Hyaluronic Acid, which is famous for its abilities to retain moisture. So whether you apply this in the morning or at night, your complexion will feel ~cool and hydrated~.
Price: P550
Size: 45 ml
Where to buy: The Skincare Curator
4. Celeteque Hydration Facial Moisturizer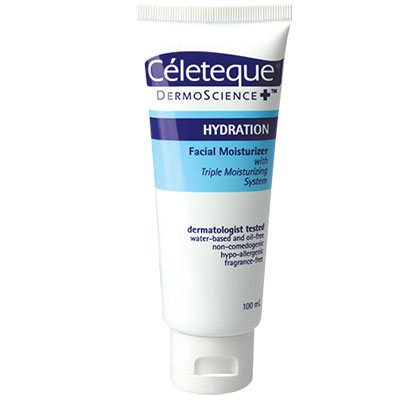 ADVERTISMENT - CONTINUE READING BELOW ↓
A fast-absorbing hydrogel formula that will leave your complexion hydrated and nourished, but not oily! It contains a Triple Moisturizing System—glycerin, provitamin B5, and aloe vera—to keep your skin nourished and soft all day and night.
Price: P250
Size: 100 ml
Where to buy: Watsons, SM Beauty, Mercury Drug, all leading supermarkets
5. Cetaphil Daily Facial Moisturizer SPF15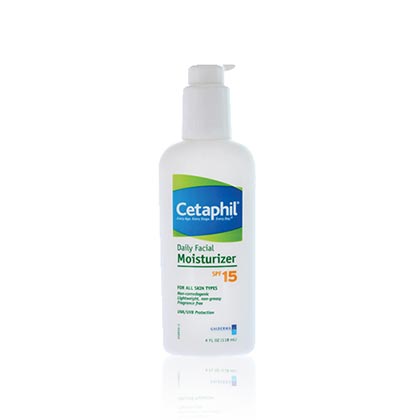 Cetaphil's no-muss, no-fuss daily moisturizer is lightweight, fragrance-free, and won't clog your pores. It also had SPF15, so this will give your complexion a bit of protection when you're outdoors! But don't forget, you still need to wear additional sunscreen on top of this to better shield your skin from harmful UVA and UVB rays.
Price: P943
Size: 118 ml
Where to buy: Robinsons Department Store, Watsons, SM Beauty
6. VMV Hypoallergenics Hydra Balance Moisturizer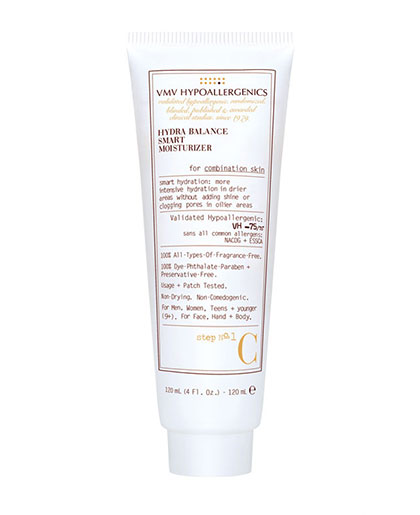 Yes, this moisturizer is made for combination skin, but it can also work for those with oily and acne-prone complexions. It hydrates without clogging pores or leaving you with a shiny T-zone. And because VMV Hypoallergenics excludes allergy-inducing ingredients from their products, you know you won't have an adverse skin reaction with this one.
Price: P905
Size: 120 ml
Where to buy: Trinoma, SM Beauty, Landmark Department Store, Watsons Podium, Glorietta 3
7. Bioderma Sebium AKN Fluid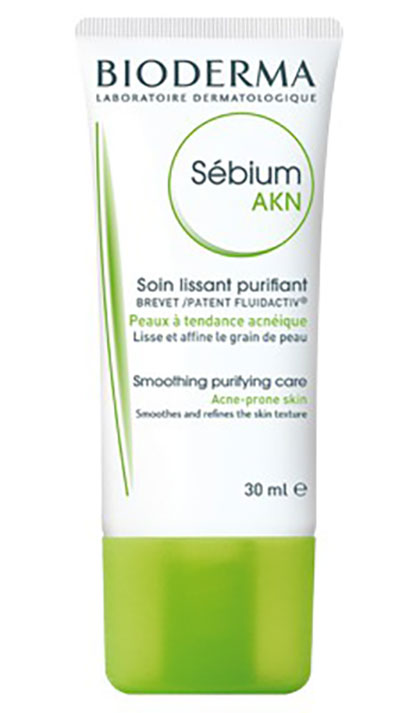 ADVERTISMENT - CONTINUE READING BELOW ↓
This contains Fluidactiv, a patented complex which specifically works to regulate the quality of your skin's oil production. It helps prevent your natural oils from becoming sticky and thick, which will lessen the chances of getting new blemishes. This moisturizer is also formulated with AHAs and salicylic acid to refine and smooth out each pore and pimple you have.
Price: P1,118
Size: 30 ml
Where to buy: Watsons, SM Beauty
8. COSRX Oil-Free Moisturizing Lotion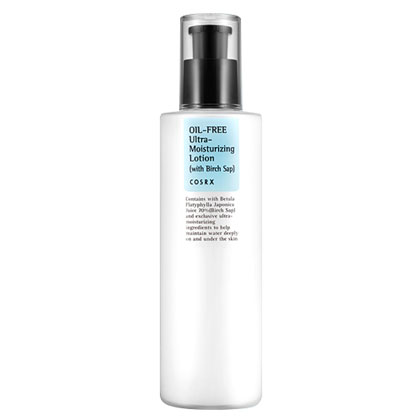 A moisturizer specifically made to hydrate and treat sensitive, irritated, blemished, or freshly-exfoliated skin. And since this oil-free face lotion has a pH level of 5.5, it's actually gentle enough to be used by any skin type! So whenever you feel like your skin is red or if there's a pimple you wanna calm down, you know what to use. ;)
Price: P980
Size: 100 ml
Where to buy: Watsons, The Skincare Curator 
9. Alpha-H Clear Skin Daily Moisturizer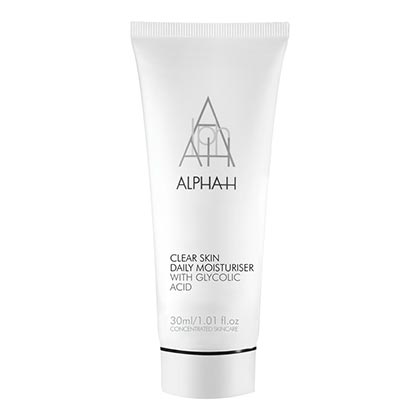 Formulated with hyaluronic acid, tea tree oil, green tea, and 10 percent glycolic acid, this moisturizer has the ~*dream*~ combination to combat acne and at the same time nourish it. Aside from getting rid of blemishes, it also refines pore size, clarifies the skin's surface, and reduces scars and marks.
Price: P1,635
Size: 30 ml
Where to buy: Sephora.ph
10. Mamonde Rose Water Gel Cream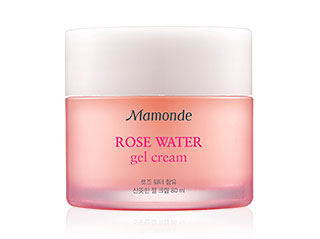 ADVERTISMENT - CONTINUE READING BELOW ↓
Created with Bulgarian Damask roses, give this soothing rose-infused beauty product a try! Its lightweight gel texture is a treat to apply on skin, giving it the TLC it needs. Once you smell this moisturizer, you'll fall instantly in love.
Price: P750
Size: 80 ml
Where to buy: Althea
11. Laneige Water Bank Gel Cream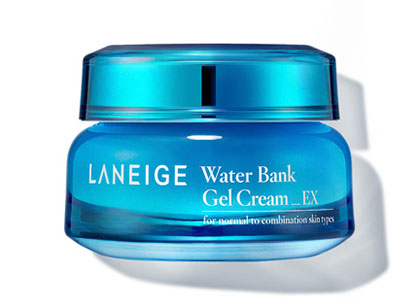 It may say that it's only suitable for normal to combination skin types, but the Water Bank Gel Cream actually works wonders for acne-prone complexions. How? Its refreshing formula prevents excess sebum production, lessening the chances for a new batch of red, angry pimples!
Price: P1,460
Size: 50 ml
Where to buy: Althea
12. The Body Shop Tea Tree Blemish Fade Night Lotion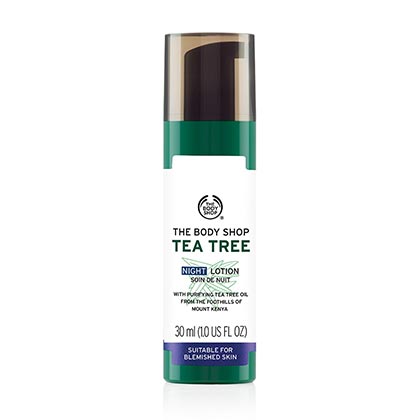 An anti-bacterial, soothing, and hydrating gel-lotion that will make managing oily and acne-prone skin easier. It helps to quickly clear up spots while you catch up on your Zzzs, thanks to its main ingredient: Community Trade Tea Tree Oil. The best part about this moisturizer? It's 100 percent vegan!
Price: P895
Size: 30 g
Where to buy: Robinsons Galleria, Trinoma, SM North EDSA, SM Megamall, Shangri-La, The Podium, Greenbelt 4
13. Banila Co Hi Bye Soothing Barrier Cream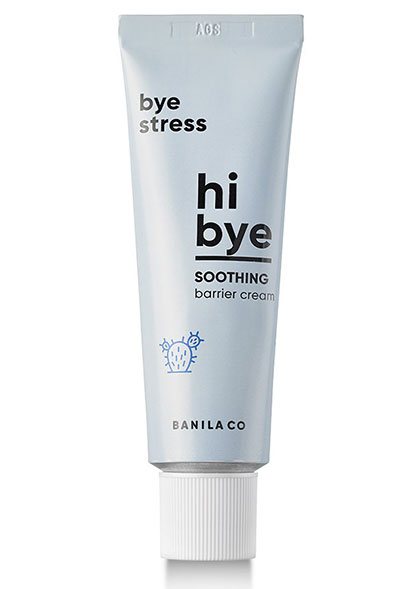 Sometimes, those who have acne-prone complexions also have super sensitive skin. This is caused by a weak or damaged skin barrier; making it easy for harsh environmental factors like dirt and pollution to easily penetrate your skin and trigger breakouts.
ADVERTISMENT - CONTINUE READING BELOW ↓
To help repair your skin barrier, try Banila Co's Soothing Barrier Cream. The cinnamon, green beans, and oregano-rich formula can easily be absorbed by your pores to soothe, fix, and moisturize your complexion! By doing so, it will help prevent moisture loss, excessive sensitivity, and new zits! 
Price: P950
Size: 40 ml
Where to buy: Glorietta 4, SM North EDSA, Trinoma, SM Mall Of Asia, Landmark Department Store
***
Follow Tisha on Instagram.