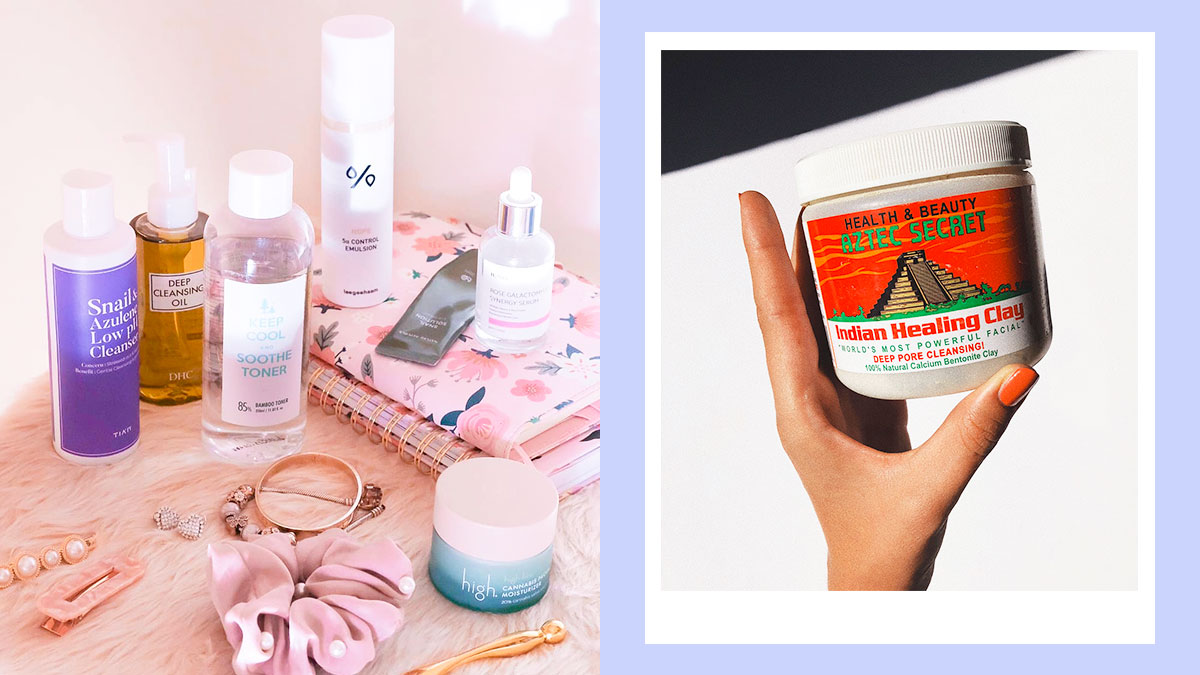 When researching about a skincare product you plan to buy, we bet you go to websites and blogs to read reviews. But what if you could get the same content on Instagram? Enter: Visual diaries! These IG accounts are filled with stylized product photos and captions that are basically reviews. They're accessible to everyone, easy to read, and damn, do the photos look sooo pretty. 
If, like us, you're a diehard skincare lover and want to know which new releases are worth spending on, follow these visual diaries ASAP!
@sortofobsessed

Adri's Instagram account is full of pink—and we love it! She often posts hauls, in-depth reviews, and the products she's currently loving (which includes the Sunnies Face lipsticks).


@gelcream

The account that inspired a dozen copycats. Gelcream's aesthetic and content are all about being simple, clear, and straight to the point! 


@guy.skin

The way this 22-year-old content creator experiments with shadows and angles is enough to make you want to follow him!


@projectskincare

Pinay makeup artist Christine Lavina says she created Project Skincare "to connect with people who have a genuine love for it and learn more about the different steps and products." It also served as her ~*visual diary*~ to keep track, look back, and see what products worked and didn't work for her.


@iiroshnii

For those who like a retro, summery aesthetic, this is the account you have to follow.


@radiant_jungle

Take note of her skincare recos if you have dry or dehydrated skin!


@glassskindetails

Suzie's feed is every pastel-lover's dream!


@sharmtoaster

Instead of just posting flatlays, reviews, and selfies, Sharmili also regularly uploads texture swatches that are so mesmerizing to look at!


@overglowedit

We love how Melanie places quirky elements to her photos like fruits and plants to add dimension and contrast to her posts.


@midnight.merlot

Ana, the creator of Midnight Merlot, loves Korean skincare products just as much as we do!


@gabriellediaz

21-year-old Gabbi's Instagram account is a mix of beauty hauls, reviews, and travel photos.


@thesundaefave

Kashe's The Sundae Fave is fairly new. She only started in December 2018, but her account is already a must-follow because of her detailed product reviews.


@la.vie.stella

Those who like maximalism will be drawn to Helen's visual diary. Most of her posts contain multiple products, magazine photos, and accessories for added texture and character.


@funskincare

Claudia is a Korean-based skincare enthusiast and dermatology postgraduate student who regularly uploads product reviews and basic lessons about skincare!


@glowtista

If you like skincare visual diaries that are bright and colorful, click Glowtista's "Follow" button now. ;)

Do you follow any of these accounts on Instagram? Join our Cosmo Beauty Group and share your favorite IG content creators!
Follow Tisha on Instagram.
Recommended Videos