I always look forward to the weekend because I can just relax and not think about anything. I usually spent my Saturdays and Sundays just taking naps, but I realized that I still felt sluggish. I didn't feel recharged at all.
I tried something different. Nope, I didn't force myself to be productive because I have Monday to Friday for that. I still practiced a routine, but instead of it focusing on how to do "more." It was all about doing things that are minimal effort but will make me feel good. I also challenged myself to not consume anything that costs beyond P500. Here's how it went:
My Below P500 Slow-Down Weekend Routine
8 a.m. Watch Mine on Netflix
Cost: P456/month
Watching this K-drama had me guessing how the characters will affect each other during the first few episodes. I won't spoil anything, but I'm inspired to put on tailored dresses in heels even if I'm just at home. Rich people don't wear pambahay clothes, apparently!
10 a.m. Quick workout found on the Nike Training Club App
Cost: Free
I find that when I do simple exercises before having my first meal, I feel more recharged. 
Bonus: I used a Mumuso yoga Mat which only costs P329!
Continue reading below ↓
Recommended Videos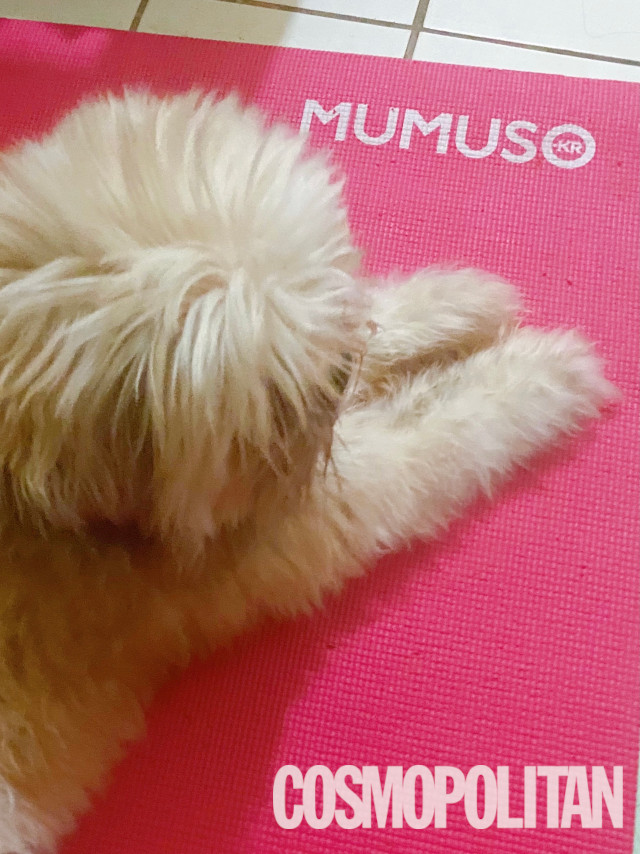 10:30 am shower time using Pureganics Ginger line
Cost: Pureganics Ginger Body Lotion. P160, Pureganics Ginger Soap, P89
I am currently obsessed with the Pureganics line because its gentle lotions keep the skin smooth and supple. The lightweight formula won't ever feel sticky or heavy. The mild soap bars are paraben- and sulfate-free. Plus, the whole lineup is enriched with natural ingredients for healthy glowing skin all over.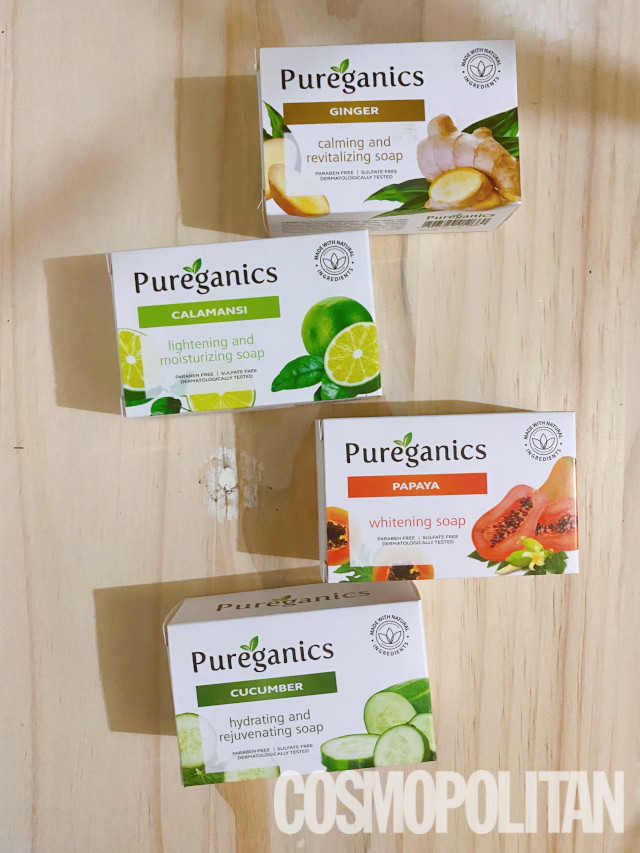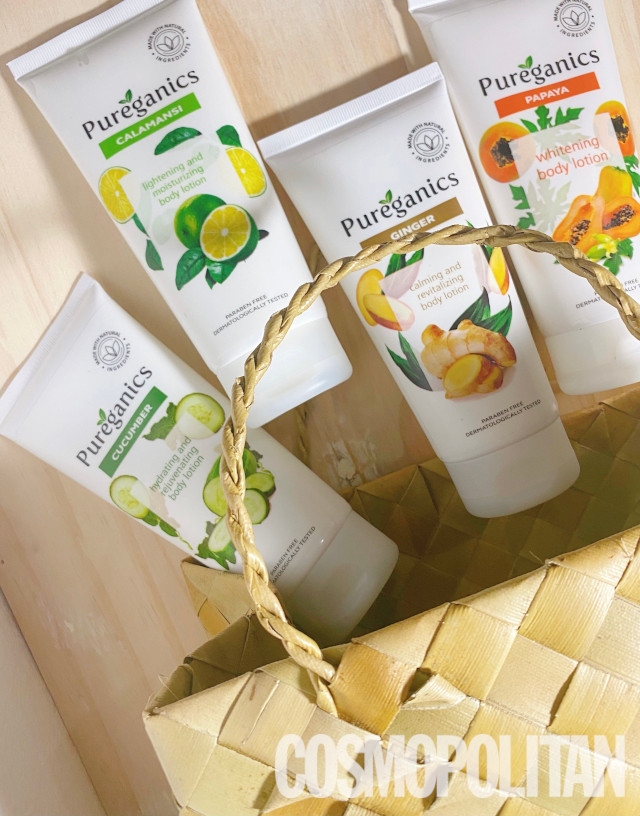 I personally prefer the Ginger line because of its scent and calming properties, but you should absolutely try the rest of the line! Calamansi gently exfoliates the skin to reveal a smooth glowing complexion. Cucumber refreshes and hydrates the skin. Papaya is enriched with vitamin A and C, which help brighten the skin.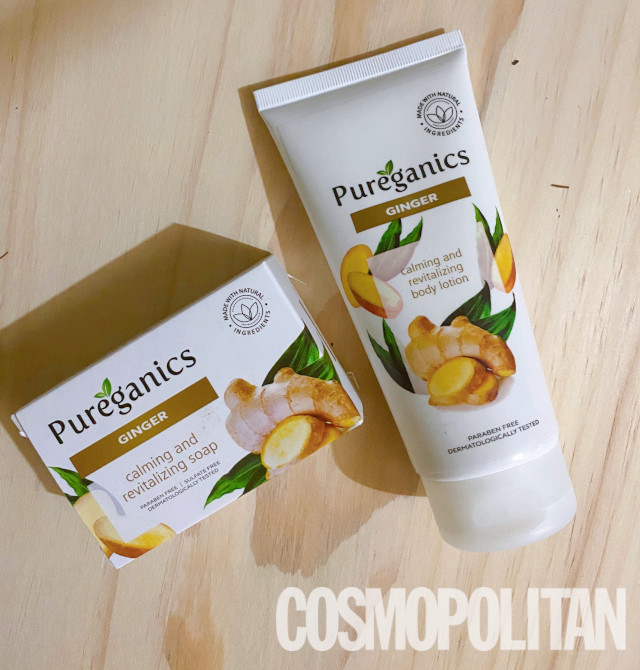 Pureganics Ginger Body Lotion. P160, Pureganics Ginger Soap, P89, Lazada
11 a.m. Sheet Mask
Cost: P90
I put on a sheet mask just because I believe all pampering routines should include this step. This affordable find is from a local brand.
12 p.m.  Lunch: Mcdonald's BTS Meal
Cost: P270
I love nuggets and I love the sauces included in this meal. And yes, I saved the box, cup, sauce covers, and paper bag.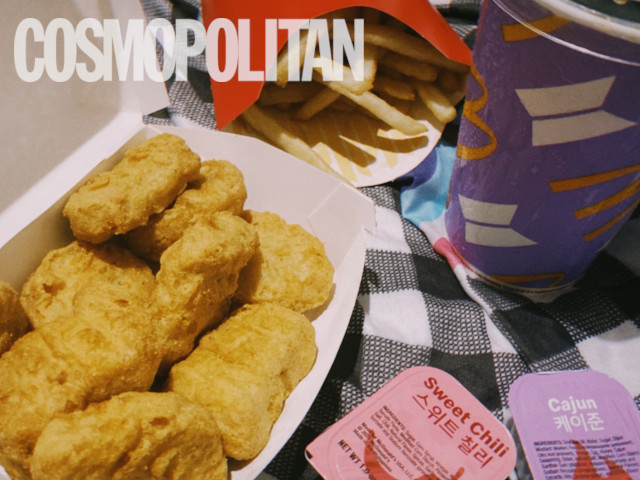 1 p.m. Listen to music while doing house chores
Cost: Spotify premium, P129/month
I cleaned my room, did the laundry, and vacuumed the floors. I listened to my favorite indie music playlist to make the chore somewhat enjoyable.
3 p.m Watch Mine again (LOL)
This is my free time before I act like a responsible adult again.
6 p.m. Dinner: Burger King Plant-Based Whopper Jr. Meal
Cost: P145
Eating a plant-based burger for ~balance~.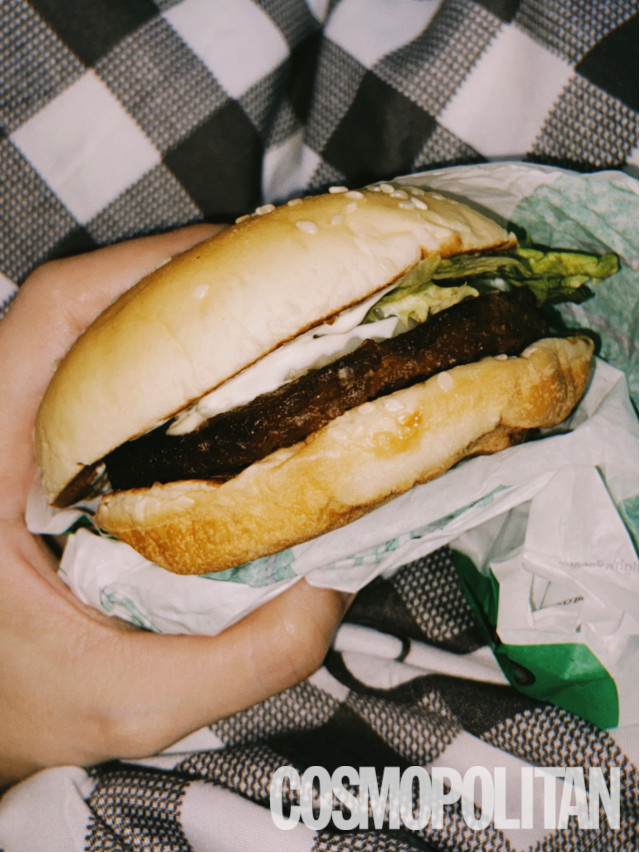 7 p.m. Water the plants
Cost: A small portion of the Maynilad bill
My mom has several pots of plants that I water at night. Doing outdoor chores at night feels more private than when I do it during the day.
7:30 p.m. Walk the dog
Cost: Free
I take my dog Lucas for a walk just so we could get a bit of exercise.
8:30 p.m. Shower time
Nobody asked but here are my shower buddies: L'Oreal Purple Shampoo (I've got blonde hair), Pantene Collagen Miracle. Pureganics Ginger Soap.
9 p.m to who knows what: Catch up with friends
Cost: Free
A Zoom call with friends is the next best thing to hanging out with them IRL.
The bottom line:
This exercise was fun because I still got to enjoy the weekend without going out and spending on unnecessary things that don't really matter. I'm trying to be mindful of my purchases (including fashion stuff!), and this slow-down routine could be a baby step to my goal of being financially wiser.
Plus, I didn't waste a weekend! I didn't just sleep—I was actually productive but not in the sense that I got tired.  I was proud of myself because I got to do big girl things without actually forcing myself. I motivated myself by thinking that I earned X number of hours to watch a K-drama because I finished a certain house chore.
Do you have a weekend routine, too? Please share it in the comments. I'd love to know!
Follow Ira on Instagram.
***
Cosmo is now on Quento! Click here to download the app for iOS, Android, and desktop and enjoy more articles and videos from Cosmo and your favorite websites!