My name is Karla Gabrielle Trillanes and I'm a Social Media Marketing Analyst for Shopee. Basically, I create content for Shopee's social media pages and that includes starring in some videos for our accounts. I also work as a freelance contributing writer for magazines like Cosmo and Candy. Outside of work, I spend a lot of time with my loved ones and try my best to maintain close ties with the people I love. I also have a lot of hobbies, like working out, embroidery, reading books, and taking pics for my IG feed. You see, my life seems quite fun on the outside—my life goal is to live like the main character of a 2000s rom-com.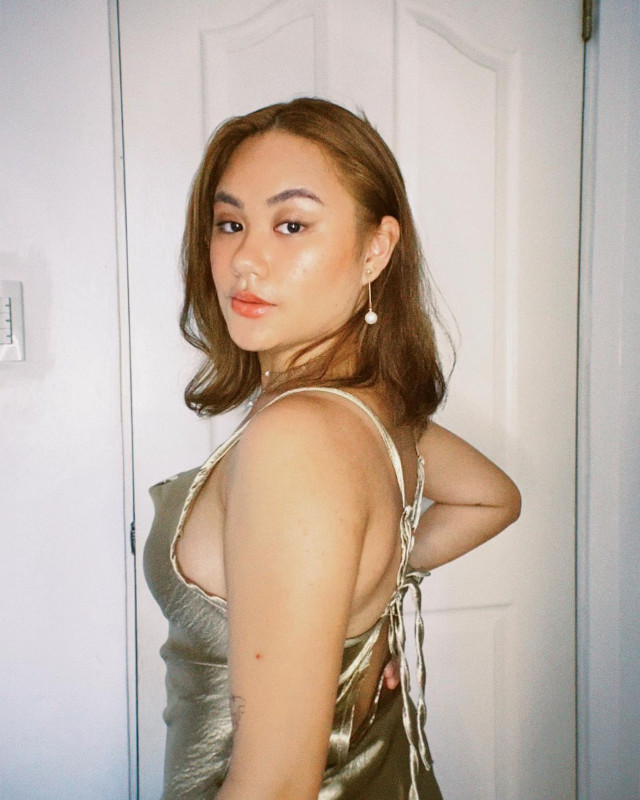 From the outside looking in, you'd think that I'm living a carefree life. But what most people don't see is that I'm actually a burnt-out 20-something, struggling with bipolar disorder and generalized anxiety.
I can't fully recall when my mental health started to decline. I underwent a couple of major life changes in the past year—a breakup, a career shift, and of course, trying to survive during a global pandemic. Needless to say, 2020 was rough and it had taken a toll on me physically and emotionally. Some of my symptoms include mood swings, insomnia, and even skin issues like acne and eczema.
At the back of my head, I knew there was something—for the lack of a better term—wrong with me. Little did I know, this voice inside my head was actually a cry for help—telling me that I needed to heal. It wasn't until one day, during an intense breakdown when I realized that I couldn't fight this battle alone. I had to take my first ever sick leave because I was up until 4 a.m., crying and struggling through a panic attack. For the first time ever, I admitted that I needed help.
Continue reading below ↓
Recommended Videos
It's been four months since that unfortunate incident and I can say that seeking professional advice for my mental health was the best decision I've made in my adult life (so far). My journey started with getting prescribed medication to manage my symptoms and eventually moving on to talk therapy.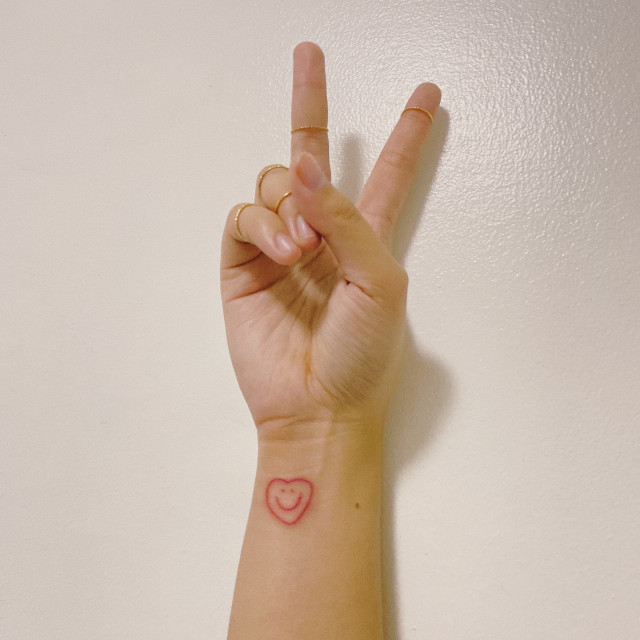 During my first session, my doctor talked me through my initial diagnosis—at the time, it was depression—and helped me understand why I'm feeling this way. She helped me come to terms with my illness and has provided me with coping mechanisms that will help me heal. My first-ever therapy assignment was to shower at the end of every workday, at around 10 p.m. I know that for some, this is a no-brainer—showering is nothing but a small part of their lives. But for a person with mental illness, it takes a lot of effort to get up and do even the most mundane tasks. Admittedly, at first, I didn't think much about it—I knew it was something I had to do daily to be a clean human being. But as the weeks went by, I realized that it meant so much more. In a way, it's how I was slowly reclaiming the light that has dimmed inside me.
My 15-minute showers became more than just a way to keep my body clean—it's now uninterrupted time to prioritize myself. Through this assignment, my therapist helped me be more mindful of the steps I take to cope with my mental illness. It even led me to rediscover a big part of my day that I lost during my depressive episodes: My skincare routine. On my worst days, I barely had the energy to get up, let alone do a five-step skincare routine. I also used whatever was in my cabinet, despite them being not suitable for my skin. But when I started recovering, I found the enjoyment of patting on serums and researching how to fade my acne scars.
Through my therapist's advice, I was able to find enjoyment in self-care again. Every day, I look forward to applying my new skincare products. In a way, my glow-up was both internal and external. Here are the products I've been loving recently:
Karla's Low-Key Skincare Routine

Facial Wash: Oxecure Facial Liquid Cleanser
Why I love it: Sadly, my skin is oily, acne-prone, AND sensitive. This has become my holy grail cleanser because it keeps my complexion pimple-free while still being gentle enough by not stripping off moisture.
Toner: Snailwhite Glow Potion
Why I love it: The AHA content of this toner gently exfoliates my skin and helps fade my acne marks. Plus, makes my skin glowy, plump, and hydrated! (LIST: Products That Can Help Fade Acne Marks)
Sunscreen: Biore UV Aqua Rich Watery Gel
Why I love it: The gel formula of this sunscreen is very light which is perfect for my oily skin. It also settles sheer so it doesn't give me camera flashback for when I have to film videos for work!
Serum: The Ordinary Niacinamide 10% + Zinc 1%
Why I love it: It took me a while to hop on to hype around The Ordinary products but I'm so glad I listened to everyone who said this made their skin brighter. My skin is so much brighter after using this for a couple of months!
Spot corrector: Oxecure Acne Clear Powder Mud
Why I love it: This product is magic! My pimples visibly shrink when I let this sit on my spots overnight. BTW, this helps fade stubborn acne marks, too.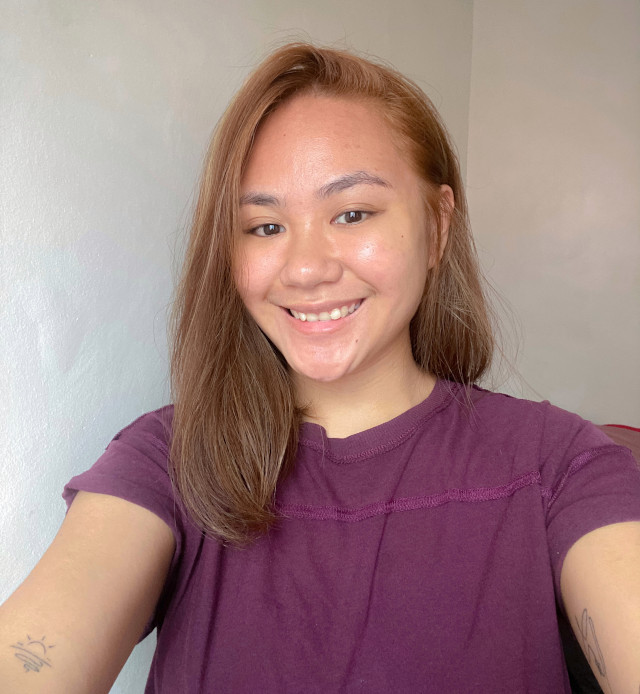 Aside from skincare, one of my favorite coping mechanisms is putting on makeup—I find that I feel at least 10x better when I'm wearing my favorite lipstick or my eyelids are sparkly. I also try to make myself feel better by taking lots of selfies so I have something to look back to when I'm not feeling my best. They serve as a reminder that good days will come—even if sometimes it doesn't feel like so. I know it sounds silly but it really helps!
I personally find it amazing how a 10-minute ritual gives me an instant mood boost. Here are my go-to items:
Karla's 10-Minute Makeup Routine Makeup Products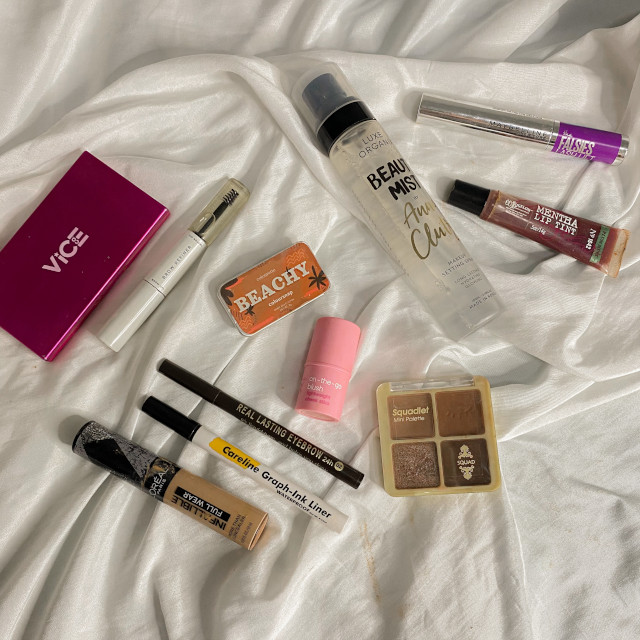 Base: L'Oreal Infallible Concealer
Why I love it: I've always preferred concealers over foundations so finding a product that can cover my zits and dark circles.
Eyebrows: K-Palette 1 Day Tattoo Lasting 2-Way Eyebrow Liner 24H
Why I love it: I have naturally thick arches so it's super easy to mess up and make them look *too* bushy. With this product, I can control the amount of product I apply and I don't have to worry about overdoing my eyebrows.
Eyeshadow and highlight: Squad Cosmetics Squadlet Palette
Why I love it: I absolutely love this because of the pigmented neutral brown shades and the compact size—it fits into my tiny bags! Plus, it's super affordable and can easily be ordered online.
Multipurpose pot: Colourette Coloursnaps in Beachy
Why I love it: I've been super into the soft, monochromatic pink look lately and the Coloursnaps help me achieve my peg! It also gives off the dewy, plump effect that's super uso right now. Para akong glazed donut with just one swipe of this!
Setting spray: Luxe Organix Beauty Mist by Anne Clutz
Why I love it: The mist is fine and it settles on my face really well! It's an amazing product yet still very affordable—need I say more?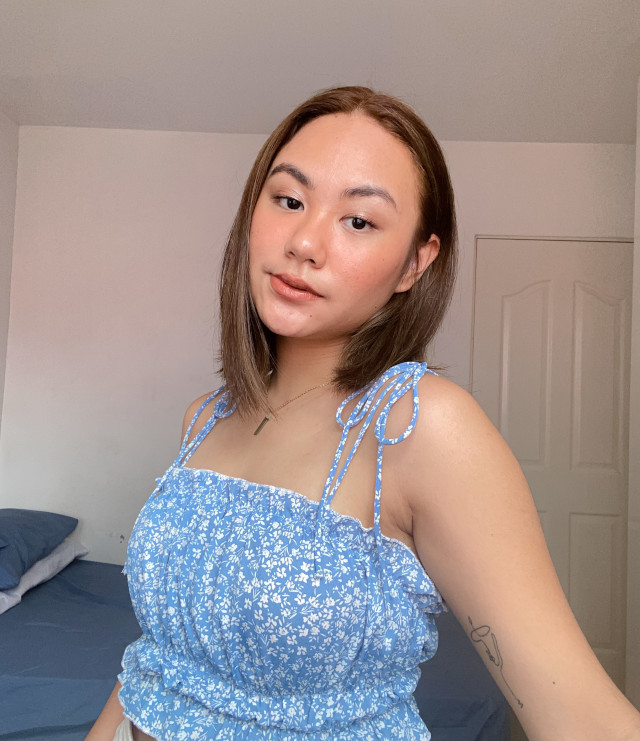 My battle with mental illnesses is far from over but I do recognize that I've come a long way since. Every day, I'm taking the necessary steps towards my healing and I should celebrate every achievement that I encounter on this journey.
Note to self: It may not seem like it sometimes, but there's a light at the end of the tunnel. I can't wait to get there—with clear skin and glossy lips.
Follow Karla on Instagram.
EXPLORE COSMO