The year has just started but we'd already like to put All Of Us Are Dead in our list of the best K-dramas of 2022. The immersive plot about the survival of high school students during a zombie outbreak is what intrigued us, but its detailed preparations made us appreciate it even more. You already know that the school featured in the series was built from scratch, so here's another impressive fact: One of the scenes in All Of Us Are Dead was actually filmed in a single take!
In episode one, Cheong San (Yoon Chan Young) and On Jo (Park Ji Hu) were casually talking about how she asked Su Hyeok (Park Solomon) out. Cheong San was surprised to hear this (since he has feelings for her) but he did not show any hints to On Jo.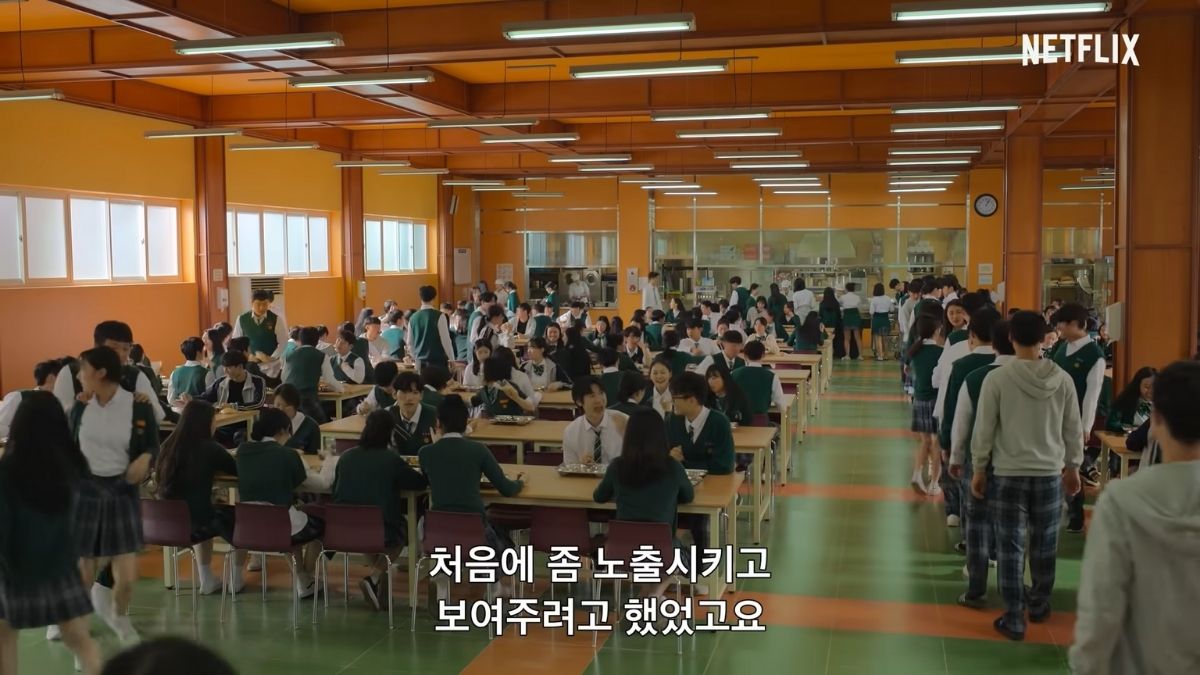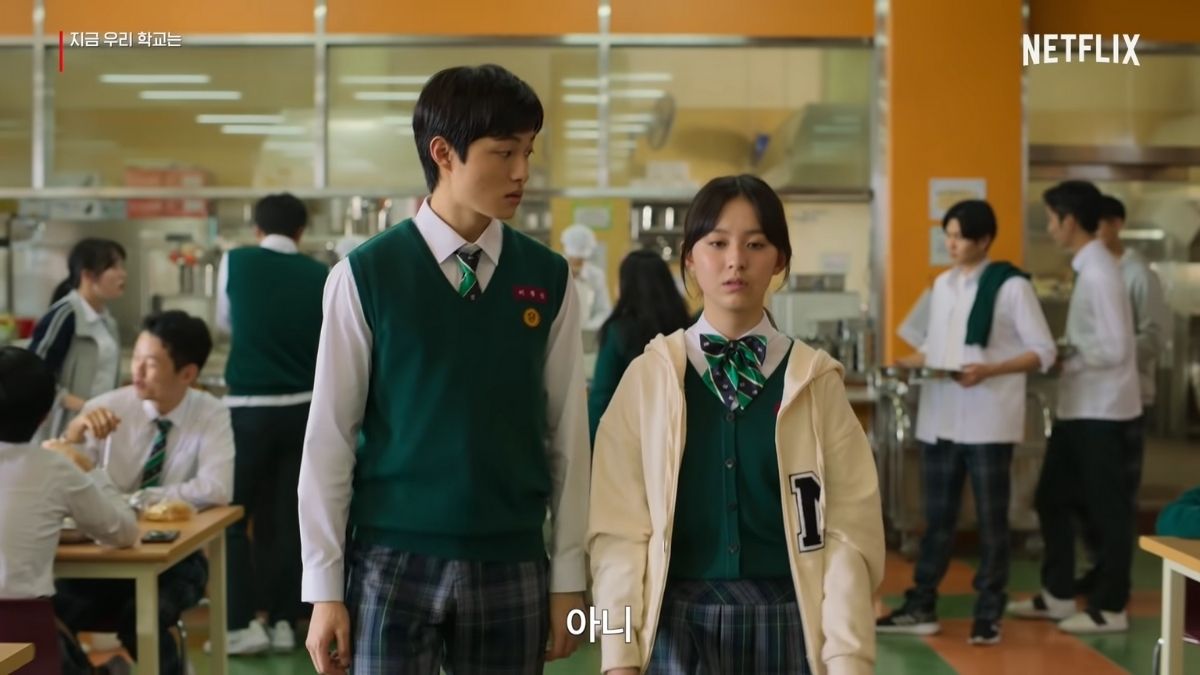 ADVERTISMENT - CONTINUE READING BELOW ↓
All of a sudden, a mass panic happened. Students came rushing into the cafeteria in groups and they seem to be crying for help.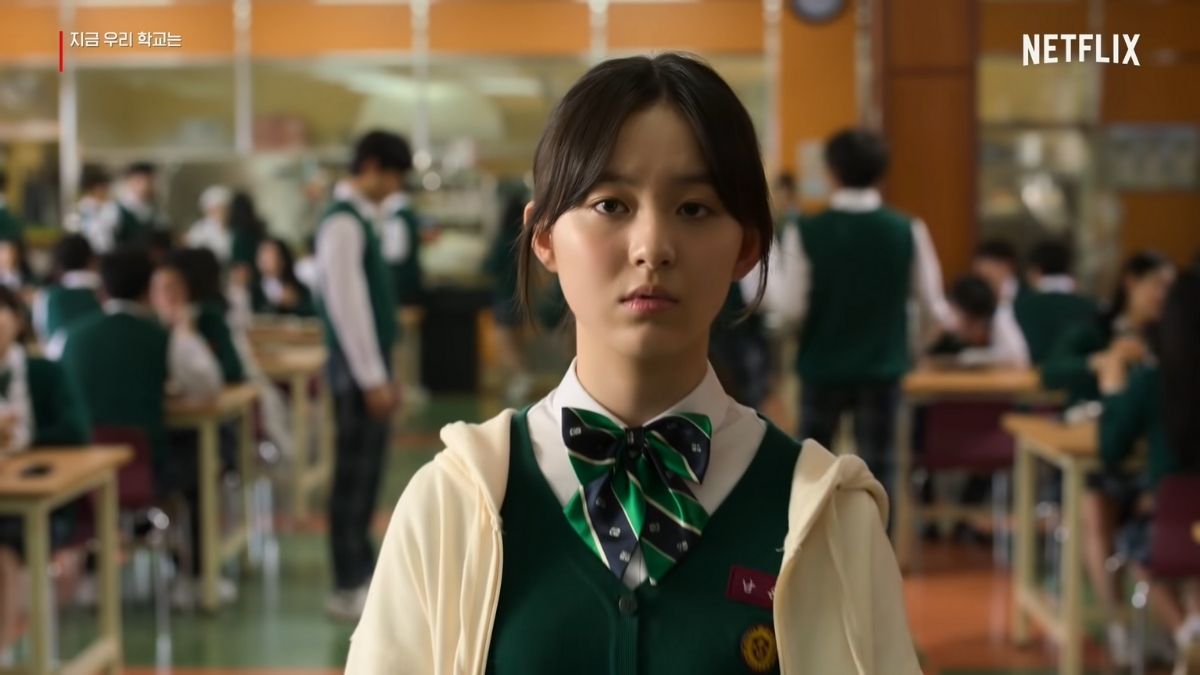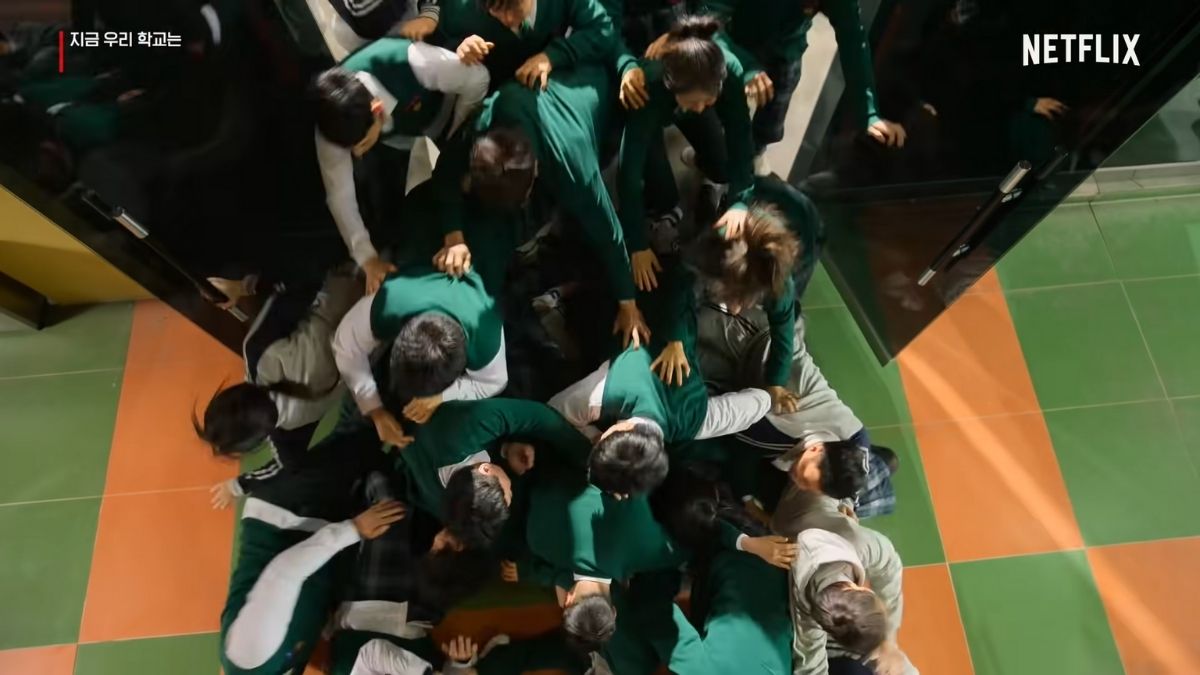 In just a few seconds, the glass doors shattered and the zombies started coming one by one. What's frightening is that they're not the usual slow folks we know and instead, they're super fast. Omo.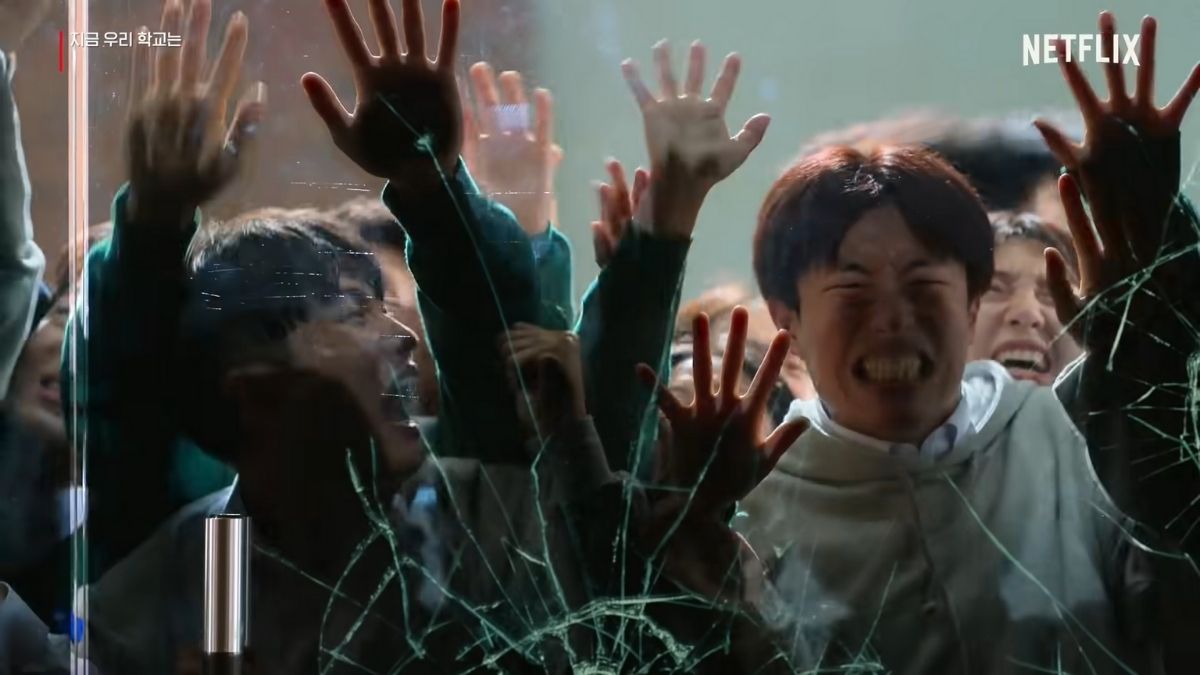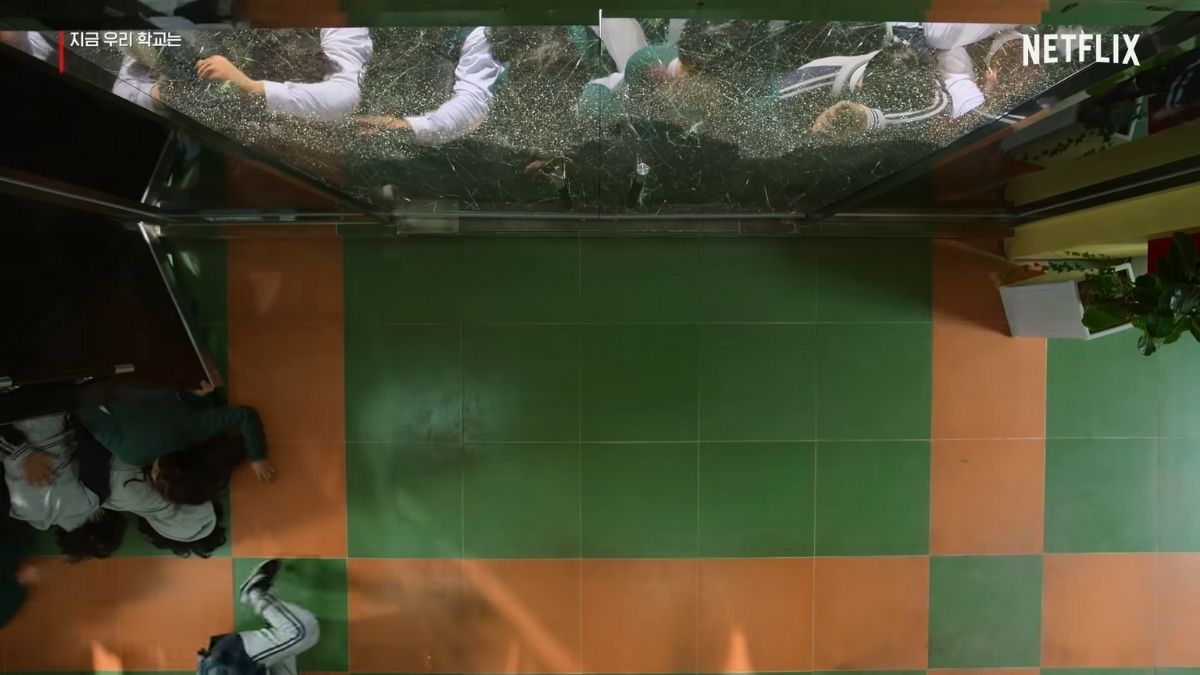 The typical school cafeteria scenario turned into a life-changing incident and it was PURE CHAOS. Everyone was either running for their lives or has transformed into a zombie.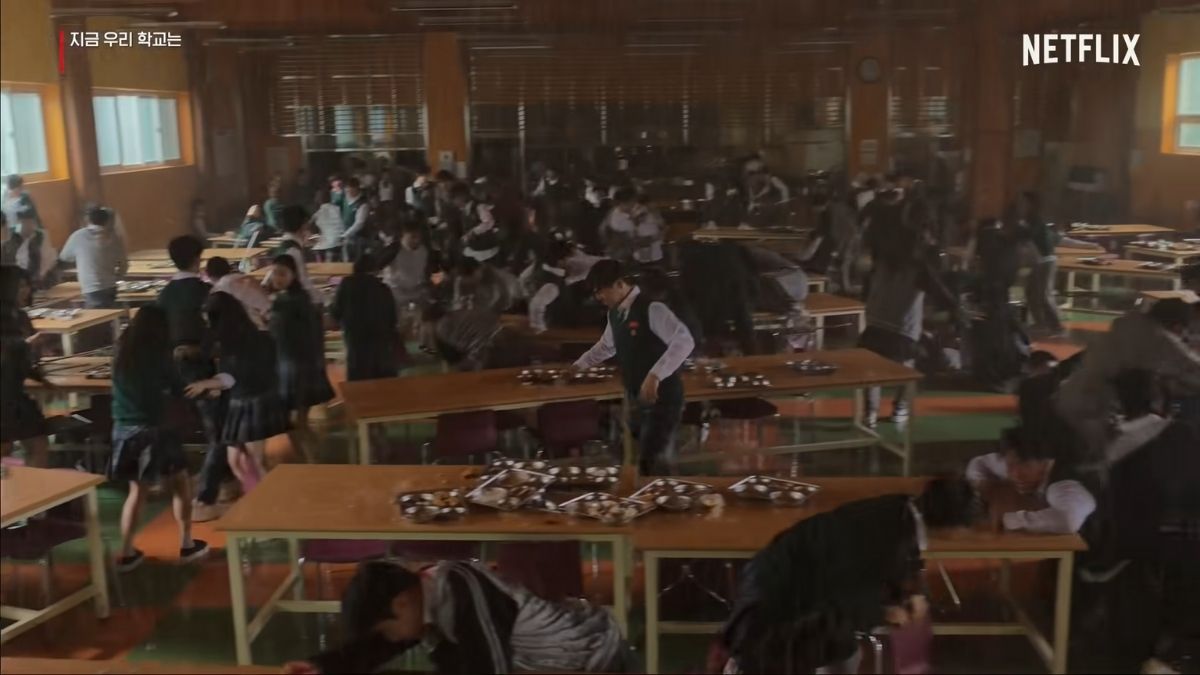 ADVERTISMENT - CONTINUE READING BELOW ↓
This exact scene was done in one take, as revealed by All Of Us Are Dead's director Lee Jae Gyu. ICYDK, this type of filming requires meticulous and long preparations in order to achieve a flawless result. Hundreds of actors and crew members spent an entire day rehearsing for this shot.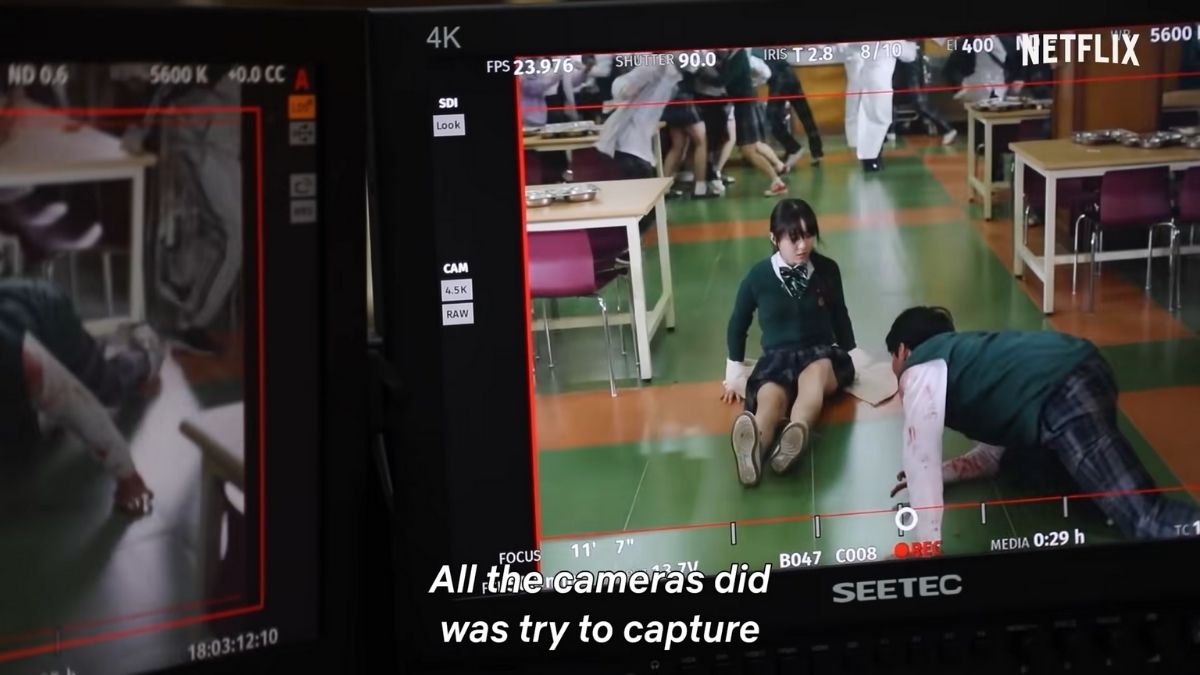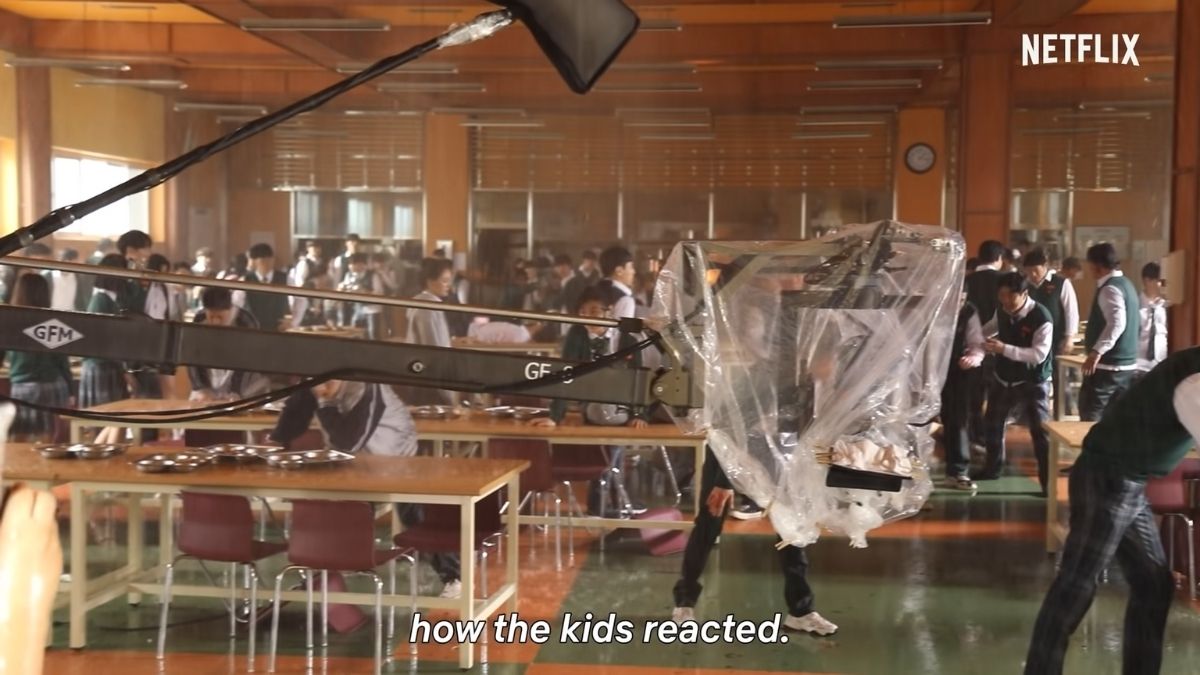 A one-take scene is rare in K-dramas but director Lee Jae Gyu thinks that it will bring more authenticity to the show: "..for the cafeteria scene and the library scene, we would have all the zombie actors and the crew members and we would do some test-shootings, and then we would have another rehearsal with the cast. I think that was the most important because what I wanted most was the realistic sense of the scenes. I wanted people to feel, to be in that scene themselves. So that's why we had multiple rehearsals and I think they really helped us create great scenes," he said during All Of Us Are Dead's press con. In addition, the actors also learned zombie choreography from professionals.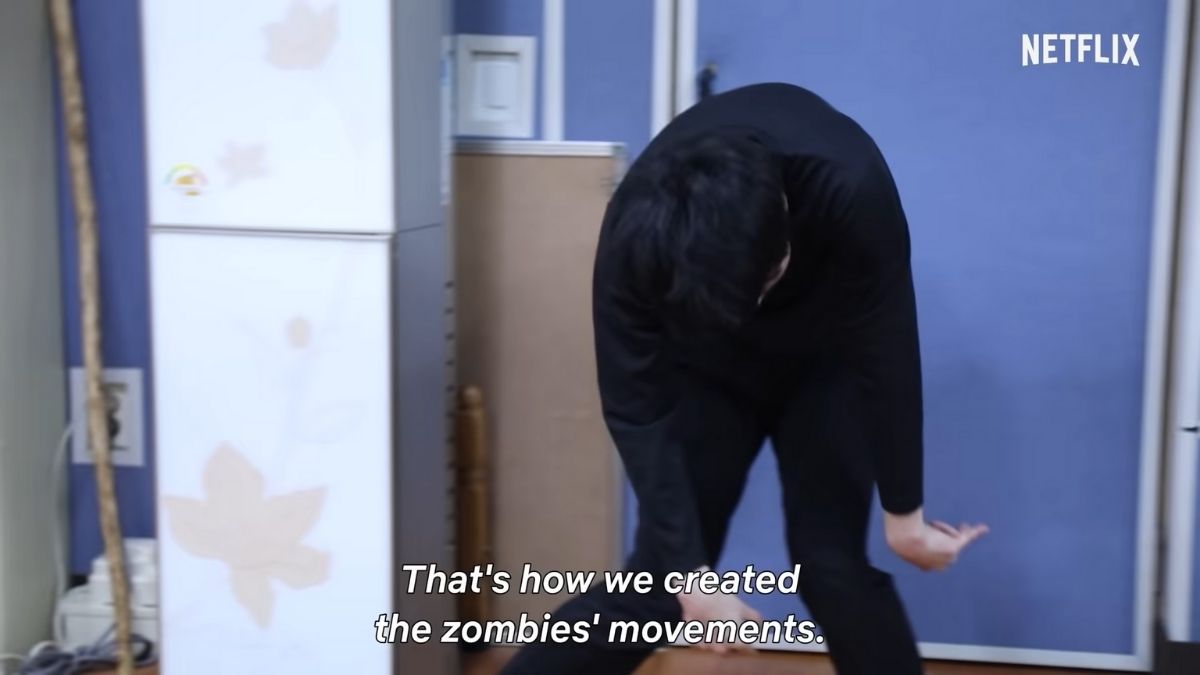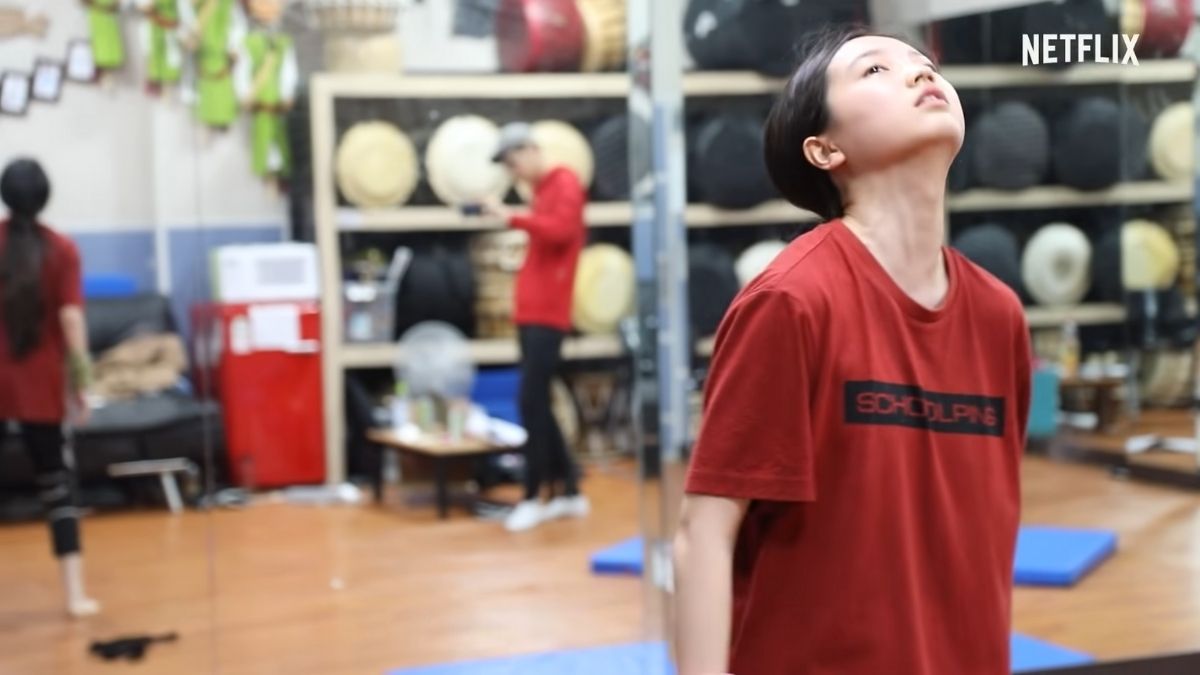 ADVERTISMENT - CONTINUE READING BELOW ↓
Just imagine how hard it was for the actors and the crew to pull this off, but they were able to do it splendidly. Here's the full cafeteria scene for you to appreciate:
You can watch all 12 episodes of All Of Us Are Dead on Netflix. 
MORE ALL OF US ARE DEAD STORIES FOR YOU:
9 Things You'll Love To Know About 'All Of Us Are Dead' Actress Cho Yi Hyun
Whoa, Netflix's Next-Level Marketing For 'All Of Us Are Dead' Is *So Extra*
OMG, The Trailer For Netflix's 'All Of Us Are Dead' Has Already Hit *12 Million* Views