The Long Plot, Sans Spoilers
BLACKPINK: Light Up The Sky gives viewers an unguarded look into the four members that make up the phenomenon that is BLACKPINK: Jisoo, Jennie, Rosé, and Lisa. They're the best-charting female K-pop group of all time and the documentary focuses not on their mega-success but on how they achieved it. We're shown never-before-seen clips from their childhood in the different countries they grew up in and how they came together in their teenage years as YG Entertainment trainees. The documentary then highlights crucial milestones in their four-year-long career: their debut in 2016, their first world tour, and their historic Coachella performance. We also get to witness their studio sessions with YG producer Teddy Park when they recorded their first full-length album, The Album, and a ton of candid moments of the girls' sisterly bond, their personal career pains, and all the hard work they put in to achieve their dreams.
COSMO LOVES BLACKPINK!
The Short, Honest Plot
I went into it with curiosity…and I came out a Blink.
The Members
Jisoo
The unnie of the group, Jisoo, is the only BLACKPINK member who was born and raised in South Korea. She's the lead vocalist and visual of the group, is known to be super smart, and has a quirky sense of humor. Apart from being a K-pop idol, Jisoo is an actress and will be starring in her first lead drama role in Snowdrop.
ADVERTISMENT - CONTINUE READING BELOW ↓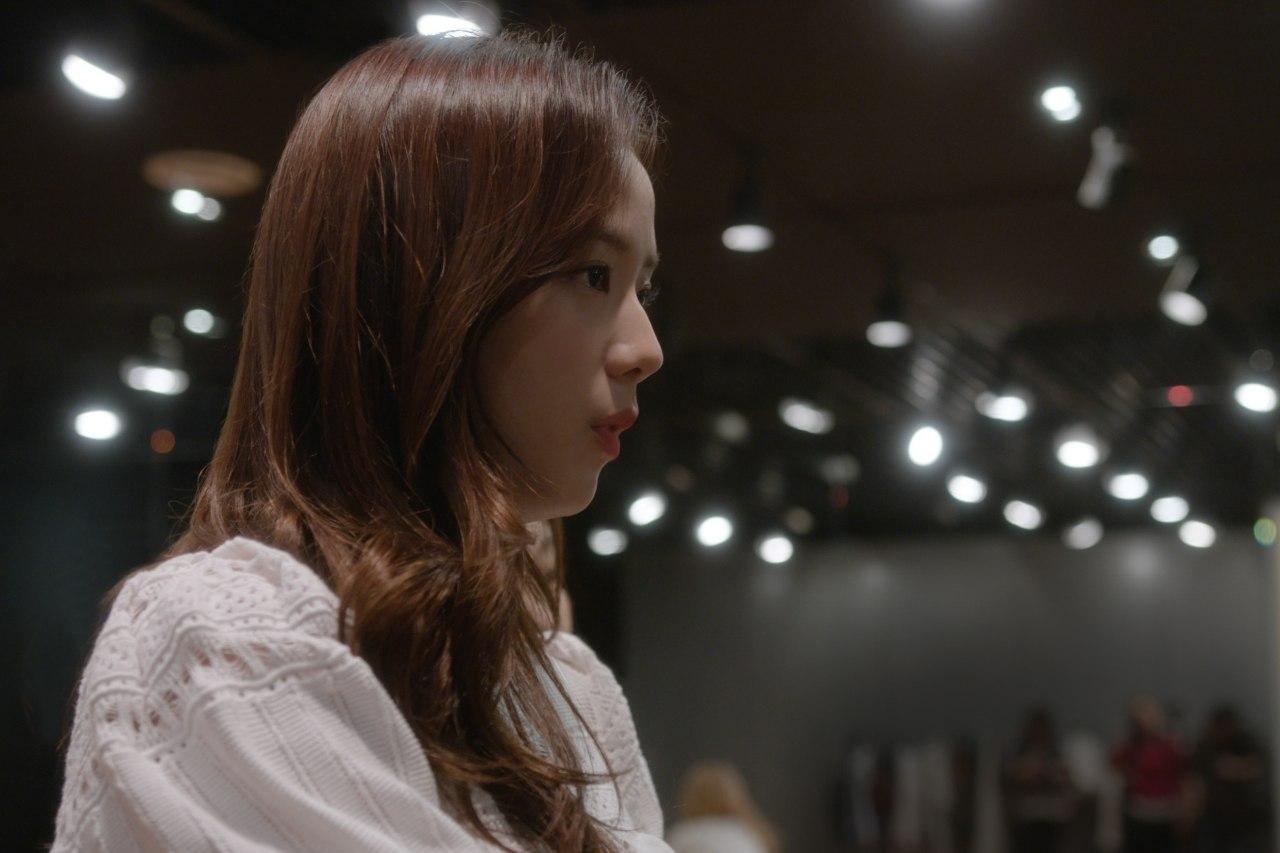 Jennie
Jennie, BLACKPINK's main rapper and lead vocalist, was born in South Korea but spent her formative years studying in New Zealand. She's direct with her opinions, has taken up the role of Jisoo's English tutor, and is the member who trained the longest in YG Entertainment, six years. Jennie released her solo single, "SOLO", in 2018.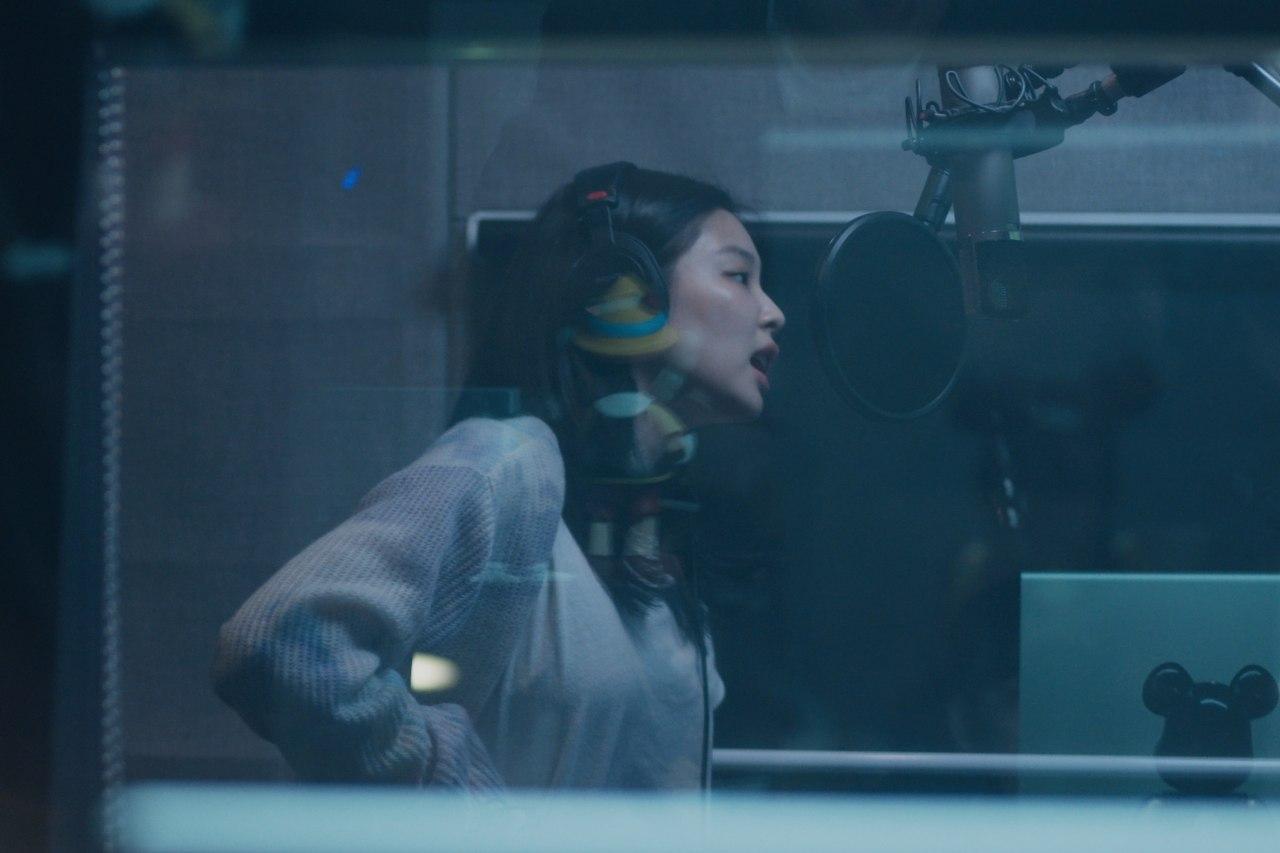 Rosé
BLACKPINK's main vocalist and lead dancer, Rosé, was born in New Zealand but raised in Australia. She's one of the most emotional members in the group (she cries a lot on stage, aww), knows how to play the guitar and piano, and has taken up writing her own music and lyrics. Rosé also loves releasing covers of her favorite artists as gifts to her fans.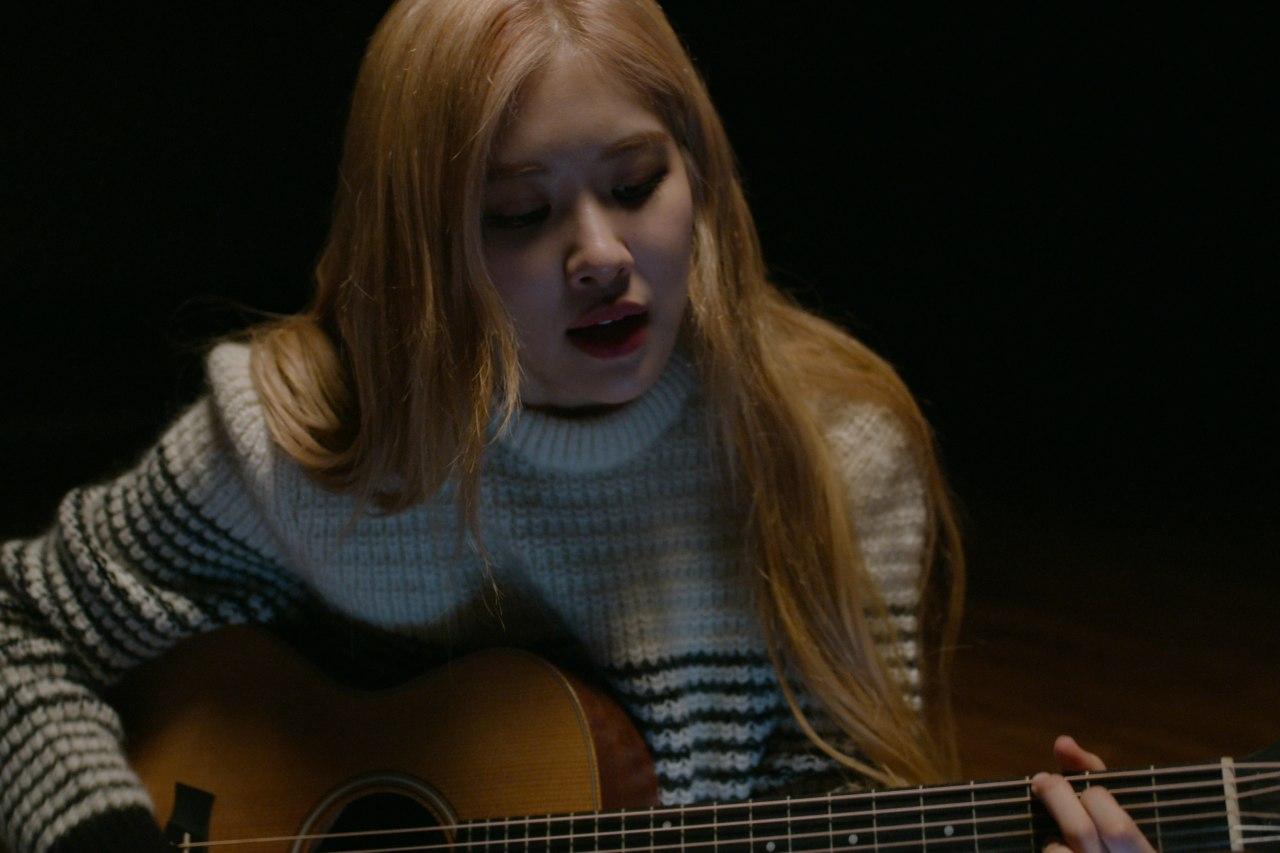 Lisa
Lisa is BLACKPINK's maknae, main dancer, and lead rapper and was born and raised in Thailand. She's known for her positivity and bright personality, but when it comes to work and performing, she has this intense laser-focus. Lisa served as a dance mentor for the second season of the Chinese reality competition, Youth With You, earlier this year.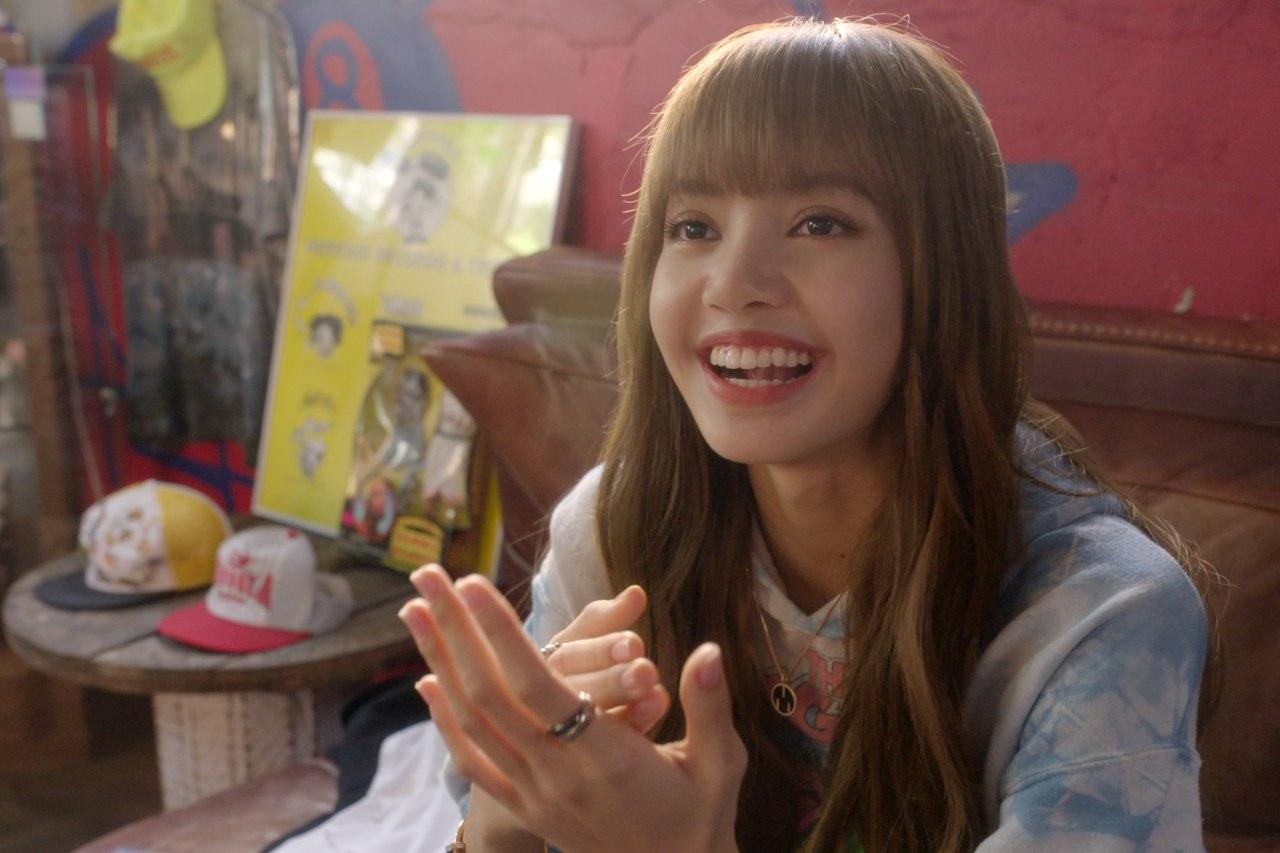 ADVERTISMENT - CONTINUE READING BELOW ↓
Did You Know?
BLACKPINK's "fifth member" is YG Entertainment producer, Teddy Park. He oversaw BLACKPINK ever since they were trainees and is affectionately called "Teddy oppa" by the girls. Speaking about Teddy at their global press con, Jisoo shared, "I think Teddy also knows us individually very well. He listens to what we have to say to each other and he is able to reflect that into the direction of our music."


They filmed Light Up The Sky for a total of two weeks: in the fall of 2019 and in February 2020. Although uneasy with the filming at first, Lisa credited director Caroline Suh for creating a safe environment for them to be themselves on cam: "It was a little bit awkward. We were not really familiar [with] having cameras all around us, 24/7. But I think we got more comfortable, and later on, we forget that there was a camera or filming crew that was shooting us. And we started to get more playful. And that environment was created by director Caroline Suh, so I think that was something I wanted to thank her for."
The title Light Up The Sky actually comes from lyrics from their hit single, "How You Like That!" Rosé explained how their lightbulb moment came about: "When we were all together at the studio and also [director Caroline Suh] was there through the phone, we had a song called 'How You Like That'. A part of those lyrics was 'light up the sky.' When we were asked what 'light up the sky' sounded like we really loved it…We thought it was perfect, that's how the title came about...There were a lot of candidates but when we heard 'light up the sky' we all thought it was perfect. When were all four together, our sky lit up the brightest."


In the Light Up The Sky, the girls easily switch up from speaking in Korean to English—and in Lisa's case, to Thai as well. Jennie revealed that what you see in the documentary is just real-life for them: "So that's what happens every day amongst our members. We can speak in any language and we understand each other."
What I Think:
"All I wanted was [for] people to see the potential in us. It didn't necessarily have to be, 'Wow! This group came out, and they're so perfect in every single way.' Like, I wanted people to be curious about us." —Jennie
BLACKPINK: Light Up The Sky started off at the group's debut press conference in 2016—the girls all fresh-faced and wide-eyed. It then cut to three years later, a roar of cheers erupting as they made their way inside a jam-packed mall. This is BLACKPINK, arguably one of the most successful K-pop acts in history. Ever since they reached mega-fame in the four years they've been in the industry, I've always been curious about them—with their diverse backgrounds, their near-perfect onstage and public personas, and their smashing hit singles. But, admittedly, it never appealed to me to get to know them on a deeper level, maybe because I thought they lived lives that were worlds away from mine. But Light Up The Sky basically shattered all my preconceived notions and humanized them. They aren't just BLACKPINK, the best-charting female K-pop group of all time. They are Jisoo, Jennie, Rosé, and Lisa, young women—like me—who dream big, work hard, and have fun along the way.
ADVERTISMENT - CONTINUE READING BELOW ↓
The documentary as a whole painted an honest depiction of their rise to fame and the struggles that come with superstardom. But we were also introduced to the girls, individually, doing activities that celebrate their different personalities: Jennie at her Pilates class, Lisa shopping for vintage finds, Jisoo having her makeup done, and Rosé playing on her guitar. As pairs though, Lisa and Rosé discovered early on that they were twin souls and described themselves as "two peas in a pod." Jisoo and Jennie, on the other hand, have more familial dynamics and work together hand in hand as the unnies or older sisters of the group.
These four girls were raised in four different countries and, as fate would have it, came together as YG Entertainment trainees. Although their group was originally supposed to consist of nine girls, the four of them found natural chemistry that just clicked. No one outshined the other or argued their way for a better position. They worked together and became one.
"When you're working in a group, everyone has their place and a role. And when everyone settles into their roles, that's how synergy is born. That realization changed my outlook. When everyone is where they need to be, big things can happen." —Jisoo
A figure so integral to BLACKPINK's success and unknown to most is their honorary "fifth member," YG producer Teddy Park. He's responsible for writing and producing all of BLACKPINK's songs and has worked closely with them since they were trainees. What surprised me in the documentary was how involved the girls were in the creation of their work. They had a say in everything they put out (they fought for "Whistle" to be their debut song even if management was against it) and have a library of songs that they've worked on over the years but haven't released yet.
A refreshing quality I found in Light Up The Sky was how honest all girls were in telling their stories. Being naturally private individuals and super famous K-pop idols at that, director Caroline Suh created a safe space for BLACKPINK to open up and was able to draw out their sincere emotions and thoughts about their ruthless trainee years ("no drinking, no smoking, no tattoos"), the price they pay for their fame (homesickness, longing for a lost childhood, and losing sight of their goals were common themes), and what they think the future lies ahead for them ("this is only the beginning").
"In the middle of [the tour], I didn't feel like I had a personal life. It felt like there was this big hole in my life. What I'm basically living for is tomorrow's show. I love being on stage because that's when I feel the most alive, yet when we come back to the hotel, I felt so empty. And that's when I realized I'm homesick." —Rosé
Light Up The Sky chronicled their career highlights, and one major event for them was performing at Coachella in 2019. It was a historic performance because they were the first K-pop girl group to take the stage at the festival and it was something they didn't think they were capable of achieving. Moreover, the girls didn't expect to draw in thousands to watch their set, which gave me a sense that, at that time, they were wildly unaware of the magnetism they had over people.
ADVERTISMENT - CONTINUE READING BELOW ↓
The documentary closed off with the girls sharing a hearty meal at a nondescript restaurant they frequented as trainees. There they animatedly chatted about living in Paris or London and brought up what their lives would be like in their 40s. Married with babies or not, one thing was sure for them: They'd still be dancing and singing their hearts out like it was just another comeback.
"All races and all kinds of people came together [in Coachella]. So it helped emphasize [that] this represents BLACKPINK." —Lisa
COSMO LOVES BLACKPINK!
Who I'd Recommend It To:
Blinks, of course! You'll fall in love with them even more—promise.
Fans of other K-pop groups. Hopefully, it'll open your eyes and hearts to appreciating their story.
People who are clueless about K-pop! This documentary is a pretty accurate introduction to what the industry is like.
Those in need of badass female power in their lives. ISTG, BLACKPINK is the revolution.
BLACKPINK: Light Up The Sky is now streaming on Netflix.
***
What does your zodiac sign say about you? Subscribe to Cosmopolitan Philippines and find out!
Follow Jacinda on Instagram.