WARNING: *Major* spoilers ahead for Episodes 13 and 14 of Crash Landing On You! Don't read if you haven't seen them yet! YOU WILL REGRET IT!
Brace yourselves, guys, 'cause the end is near: We are down to the last two episodes of Crash Landing On You. Before the inevitable finale on February 16, we had to go through last weekend's episodes which, TBH, left our hearts majorly hurt after a dramatic turn of events. While we still have so many questions that need to be answered (the most important being: WILL SE-RI AND CAPTAIN RI HAVE A HAPPY ENDING?!), let's just relive the lighter and more kilig moments of Episodes 13 and 14.
Just like last week, a compilation of behind-the-scenes clips was released which featured the sweetest scenes from the previous eps. We've got a bunch this week, so let the gigil commence in three, two, one.
Episode 13: We were absolutely FLOORED when Captain Ri (Hyun Bin) gave Se-ri (Son Ye Jin) the most elegant couple rings for her birthday! But apparently, Hyun Bin had trouble figuring out which hand he had to put the ring on Ye Jin's finger. And as usual, they burst into fits of laughter (ugh, these two). Also, we couldn't help but zero in on the moment their fingers ~intertwine~!
Continue reading below ↓
Recommended Videos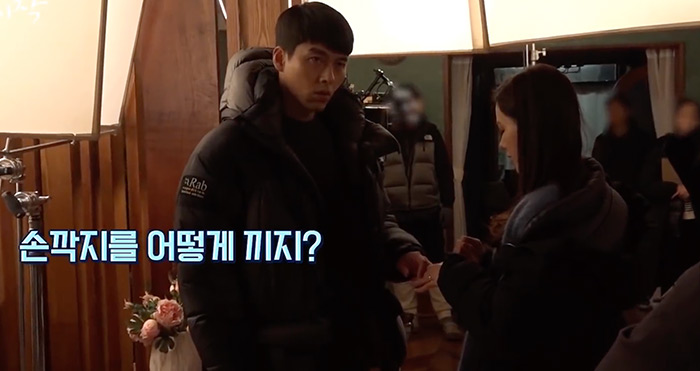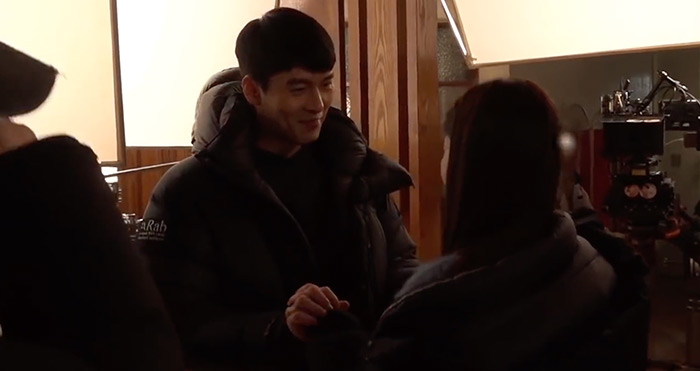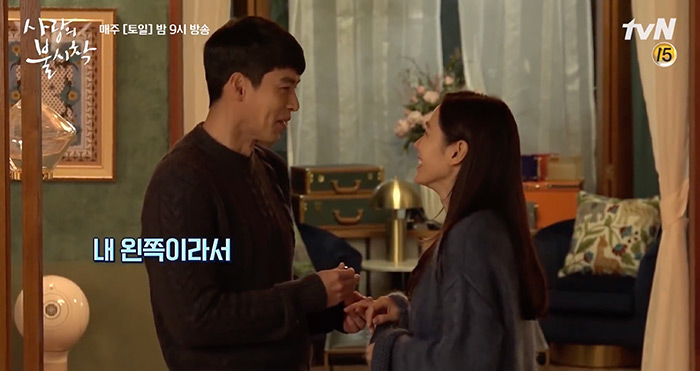 Episode 13: Soldier Kim Joo Muk (Yoo Soo Bin) finally realized his dream of meeting his ultimate idol Choi Ji Woo. The fanboying didn't stop onscreen though 'cause the actor himself, Soo Bin, also got *starstruck* over sharing a scene with Ji Woo. When they were taking selfies, he couldn't help but say, "I'm so nervous!" Aww!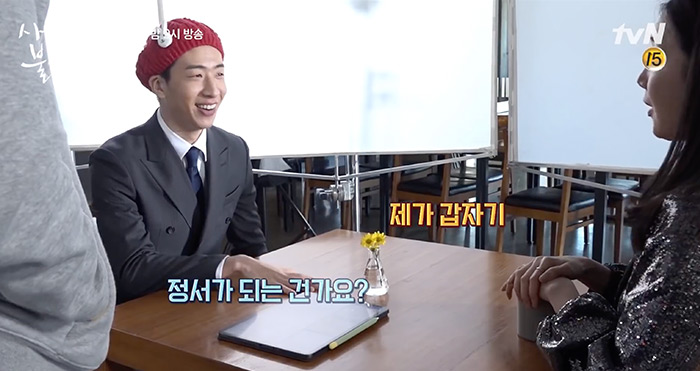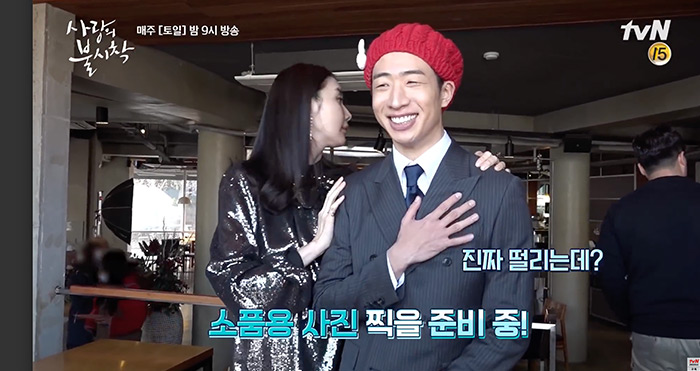 Episode 14: Seo Dan (Seo Ji Hye) and Goo Seung-joon (Kim Jung Hyun) shippers, your prayers have been answered: Our fave seconds leads FINALLY kissed! But things were a little ~wobbly~ IRL when Ji Hye lost her balance as she was about to kiss Jung Hyun. Ang cute lang!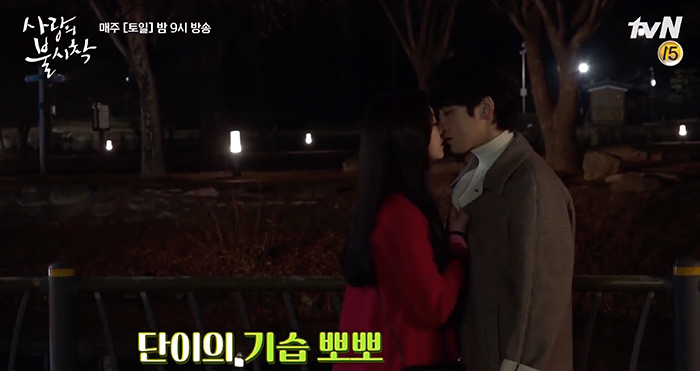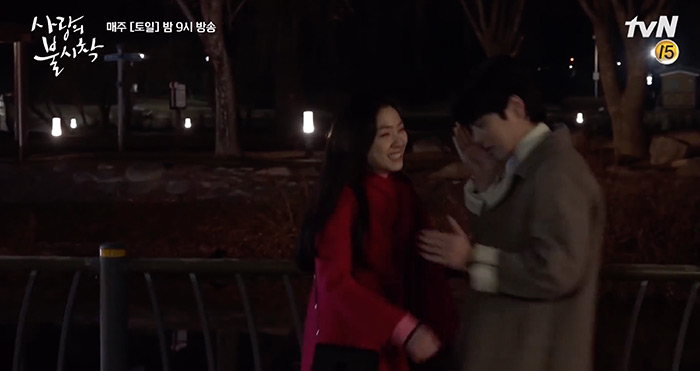 Episode 14: Se-ri and Captain Ri reunite in a heartwarming hospital scene, but the behind-the-scenes clips prove the chemistry they have IRL is incredibly electric. Apart from sharing laughs (as per ush), we see Ye Jin adorably playing with Hyun Bin's hair. Take note that this was done when they stopped filming the scene. HUHU! No wonder those romance rumors won't stop!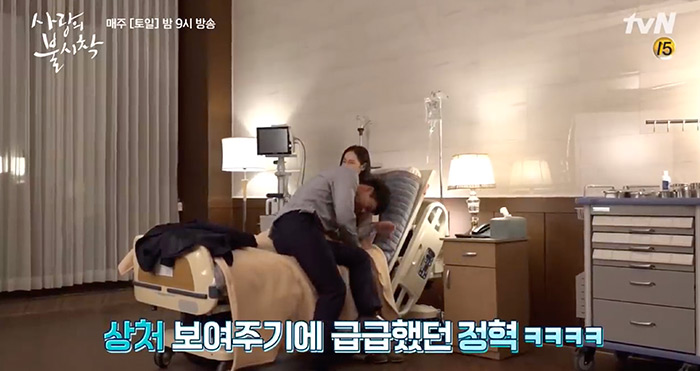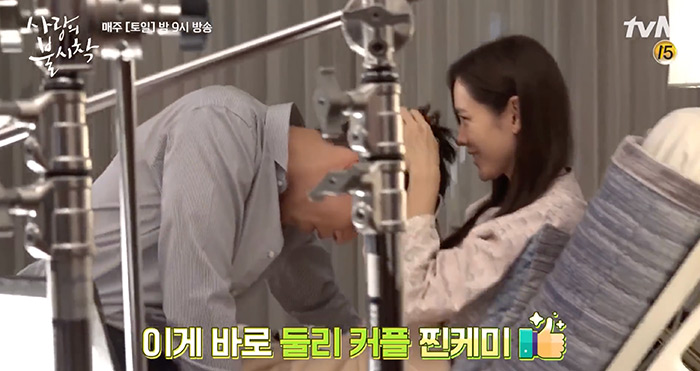 Watch the whole video below:
Catch the last two Crash Landing On You episodes on Netflix on February 15 and 16.
***
We are officially on Viber! Be part of the Cosmo Viber Community by clicking here! You can also visit the Sticker Market and download the "Cosmo Girl Sticker Set" here to be automatically part of the group. The stickers will only be available until April 27, so don't miss out on the fun!
Follow Jacinda on Instagram.