Kim Yoo Jung is no stranger to saeguk (historical) K-dramas—she has starred in a number of them back when she was still a child actress and now that's she's a sought-after female lead. For her latest project, Lovers Of The Red Sky, Yoo Jung plays Hong Chun Gi, the first female painter during the Joseon dynasty who was born blind.
In an exclusive email interview with Cosmopolitan Philippines via Viu, the 21-year-old shared how she prepared for her role. Whenever she starts filming for a drama, Yoo Jung said that her mind is pretty occupied: Not just in terms of acting but also in other areas that she need to focus on. In particular, she studied Korean painting for three months for her new drama character, which just shows how dedicated she is to her craft.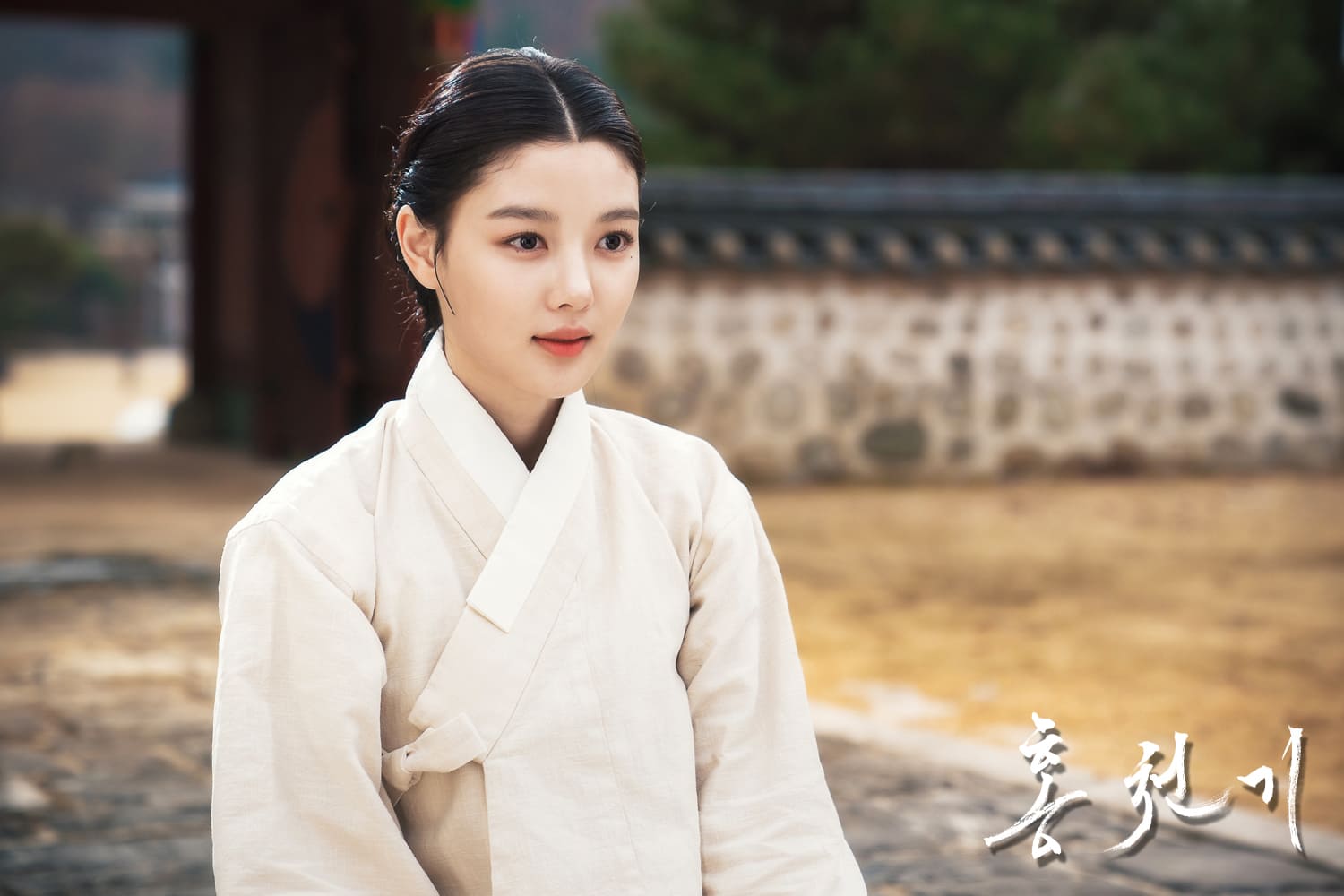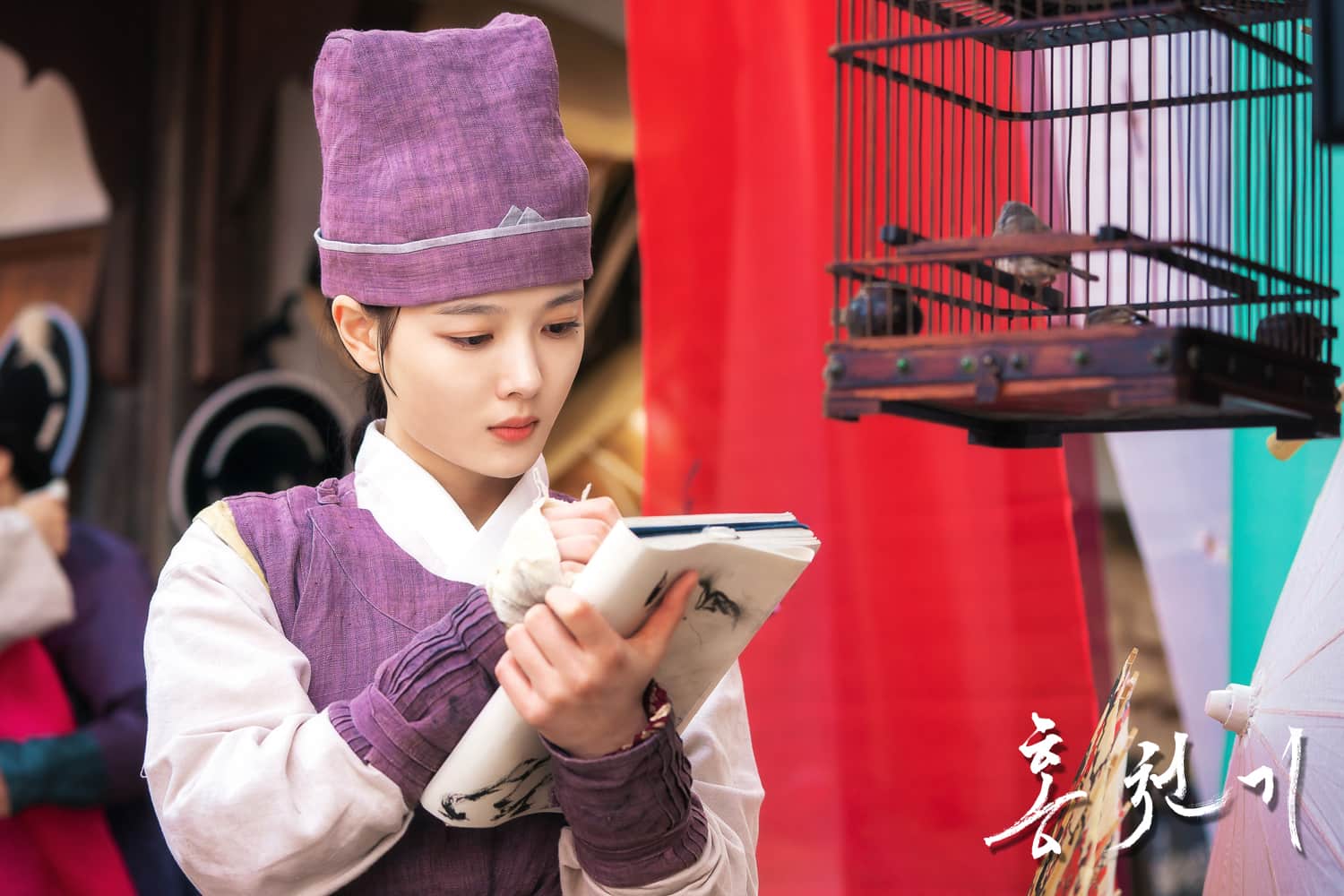 ADVERTISMENT - CONTINUE READING BELOW ↓
The historical fantasy drama also features Ahn Hyo Seop who takes on the role of Ha Ram, a blind astrologer with the ability to read the stars. When asked about the impact of Lovers Of The Red Sky on him, Hyo Seop said that he's thankful to be chosen for this role despite Ha Ram's unfortunate story: "Everything, including accidents at the very young age and revengeful feelings for his family's separation, really gave me emotional exhaustion while acting. Nevertheless, I feel grateful to live Ha Ram's life."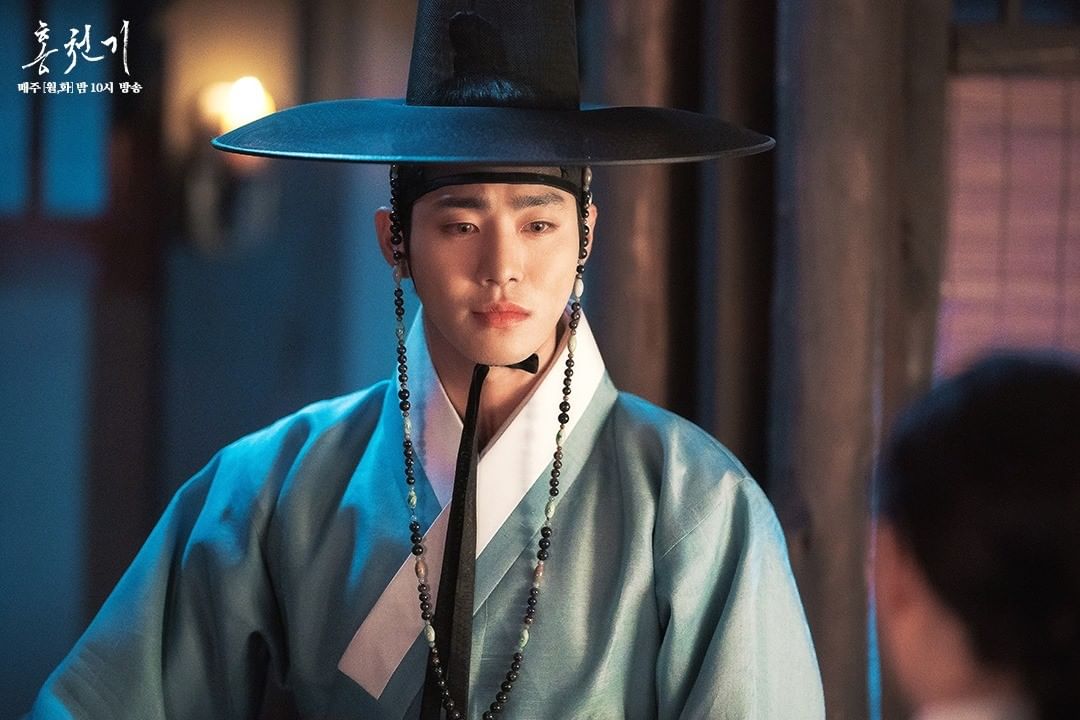 Check out our full interview with the two leads of Lovers Of The Red Sky:
What's your favorite scene from the drama that you would like the viewers to look forward to?
Kim Yoo Jung: I am looking forward to and at the same time, curious about the painting scenes. I tried my best to express it delicately and beautifully, and I discussed thoroughly with the director how to express Hong Chung Gi's talent. I am also curious how it will be portrayed because I tried to highlight Hong Chun Gi's skills and characteristics as a painter. I hope the viewers will focus on that aspect as well while watching.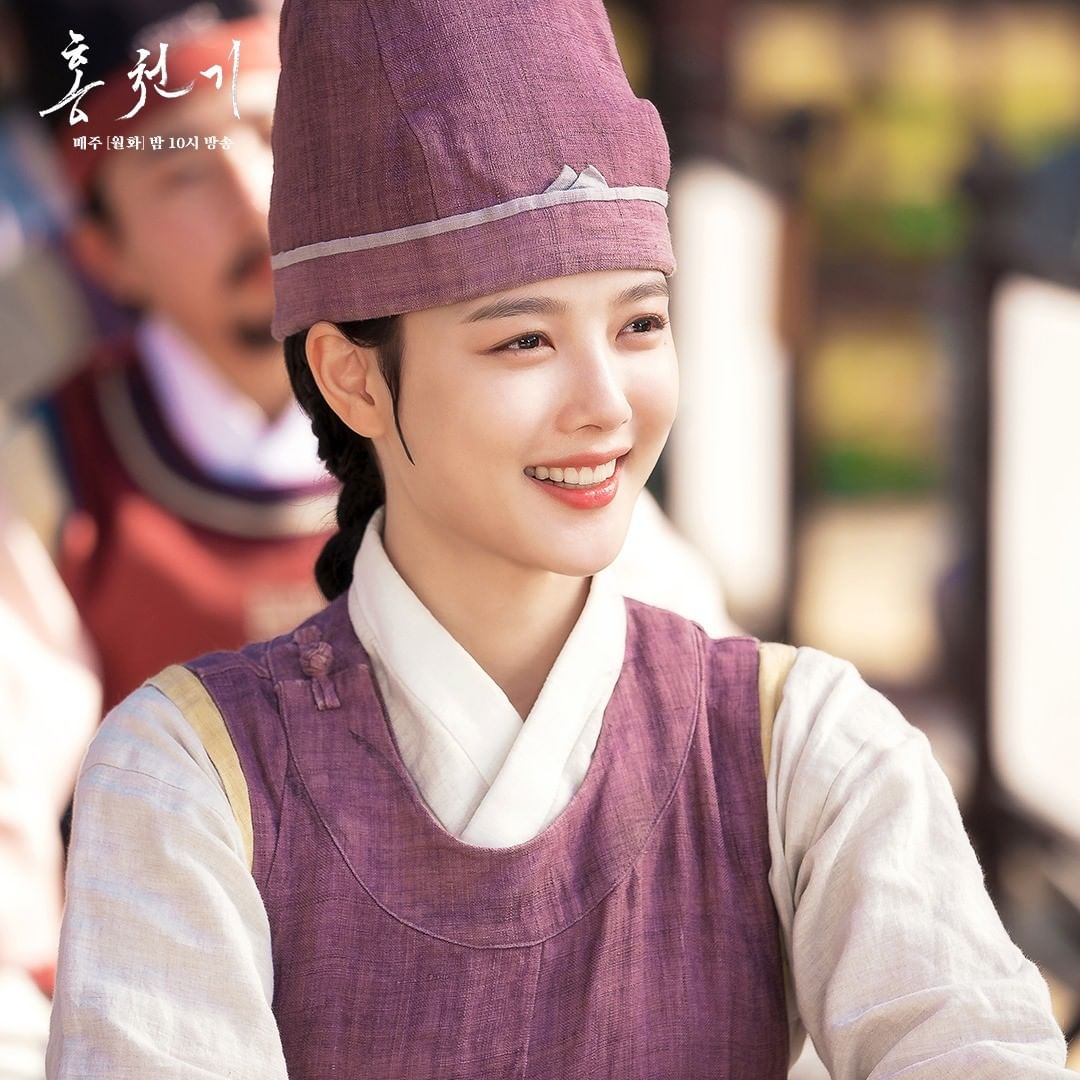 From a doctor last year, you will be now transforming into an astrologer. How do you feel about your new character?
Ahn Hyo Seop: Ha Ram is a very strong and bold person. He tries to live a life of his own will even though it is bound by fate. I am still in the filming stage so I'm a little cautious. I am surely enjoying it as much as I can so I do not want to leave any regrets. After the shoot, I will have to watch the drama myself as well to see how Ha Ram will be accepted by the viewers.
If painting is everything for Hong Chun Gi, what would be the one thing you treasure the most?
Kim Yoo Jung: More than anything, I think the development as an actor is the most important. I'd also like to include self-improvement and taking good care of myself. I think the most important thing is to grow up to be a better person and to give back my fans' love. Not getting tired by having enough rest and various experiences is important as well. Everyone around me, including fans, family, and friends, are also so precious to me.
ADVERTISMENT - CONTINUE READING BELOW ↓
What was it like working with Kim Yoo Jung?
Ahn Hyo Seop: There were talks about the drama so I did get to know her. It is so nice to meet her through Hong Chun Gi and we are working together on the set with great teamwork so please look forward to it.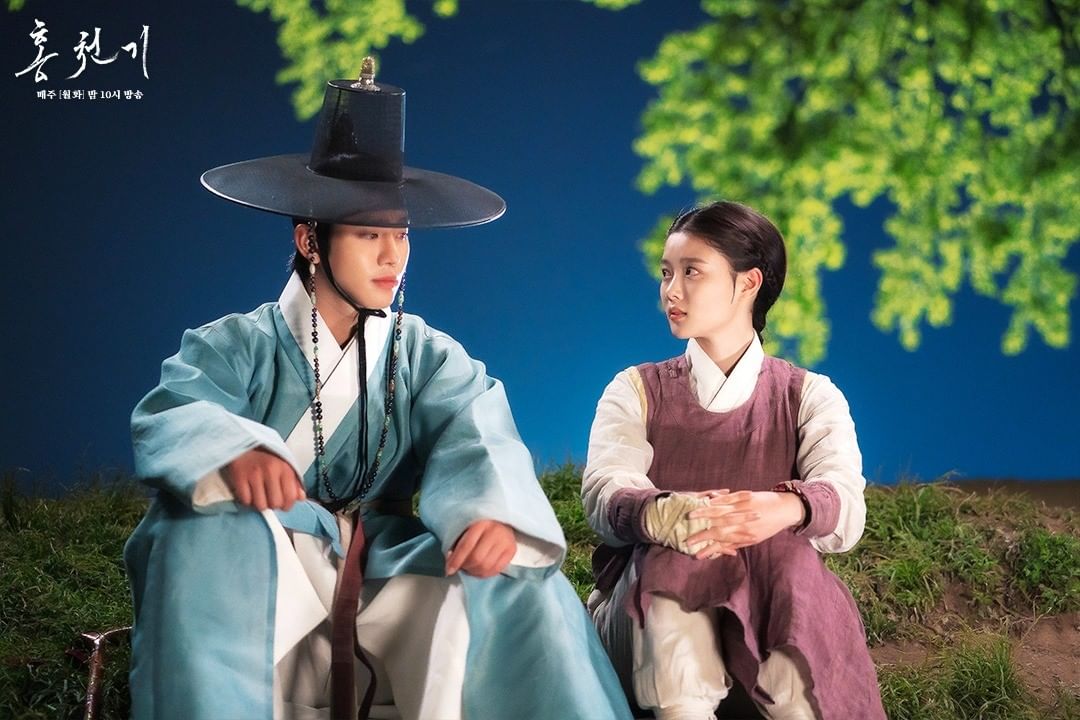 Do you paint in real life or have you tried doing art? What preparations did you have to go through for this?
Kim Yoo Jung: Yes, I usually enjoy drawing. It was great and interesting to learn deeply about Korean and Oriental paintings through this opportunity.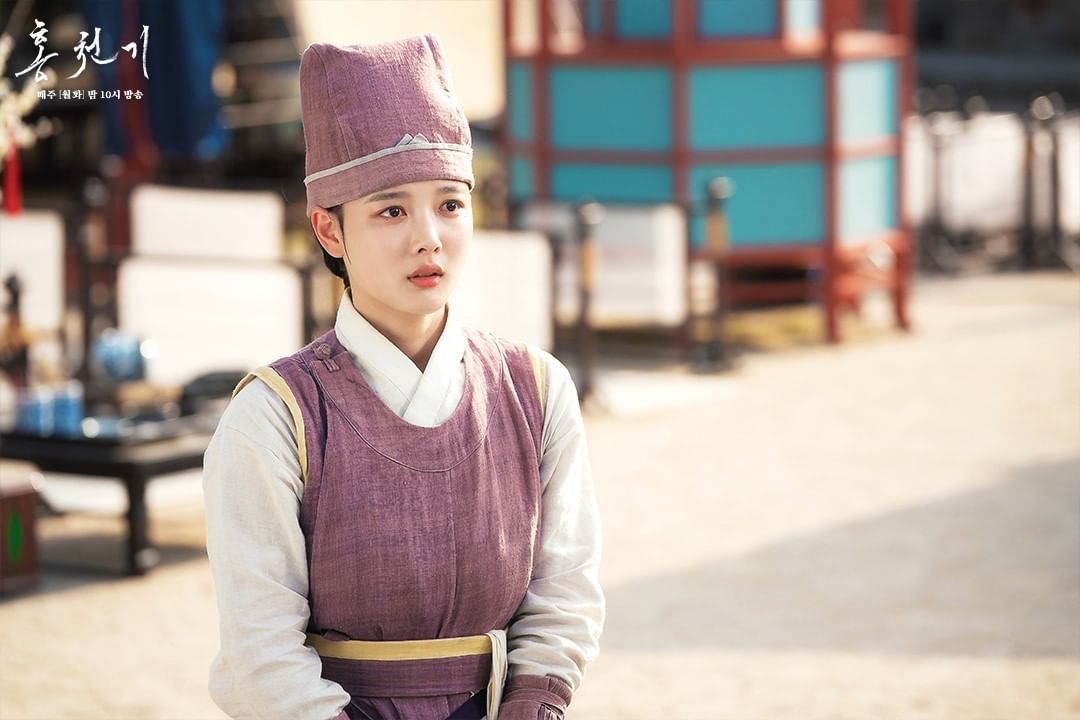 Last year, you won Best New Actor at the 56th Baeksang Arts Awards. Do you have a specific goal in the future as an actor?
Ahn Hyo Seop: When I was filming for Dr. Romantic 2, I saw my sunbaenim (senior), Han Suk Kyu, and realized that I want to become an actor like him. Rather than having a grand goal, I want to be an actor who lives for the present. I am an actor who always learns in the present.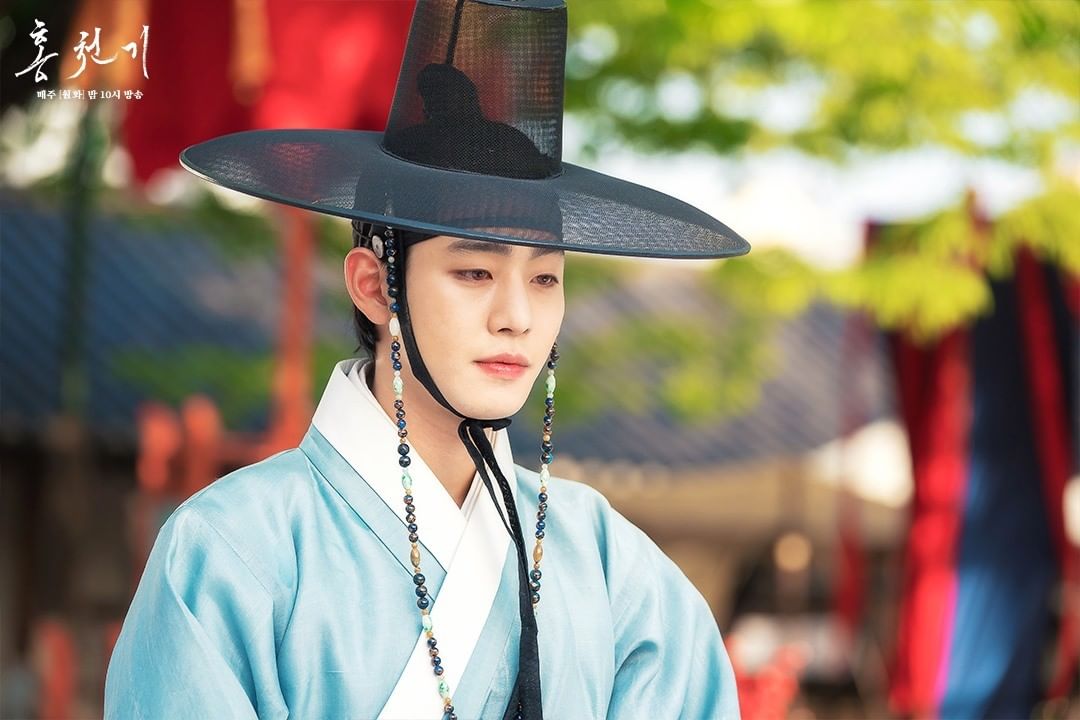 Are you interested in astronomy in real life?
Ahn Hyo Seop: Astrology raises a lot of questions and triggers curiosity. The stars and the universe, the countless questions about space and time that we have not figured out, the job of an astrologer who looks at it and interprets—these things are new and interesting for me. Also, it was amazing and mindblowing that even in those days when science was not yet developed, fate was discussed, calculated, and recorded while looking at the movement of stars.
ADVERTISMENT - CONTINUE READING BELOW ↓
You can watch new episodes of Lovers Of The Red Sky on Viu.
Follow Hanna on Instagram.
LOOKING FOR MORE K-DRAMAS? RIGHT THIS WAY:
5 Feel-Good K-Dramas To Watch If You Love The Probinsiya Life
11 K-Dramas To Watch After Work That Won't Stress You Out, Promise