*Trigger Warning: school violence, physical assault*
Girl From Nowhere is undeniably one of the most disturbing TV shows on Netflix right now, and the fact that its episodes are inspired by real news reports from Thailand only makes it more shocking. We've already discussed the *theories* behind episodes "Minnie And The Four Bodies" and "The Ugly Truth," and today we'll be taking a look at another controversial episode.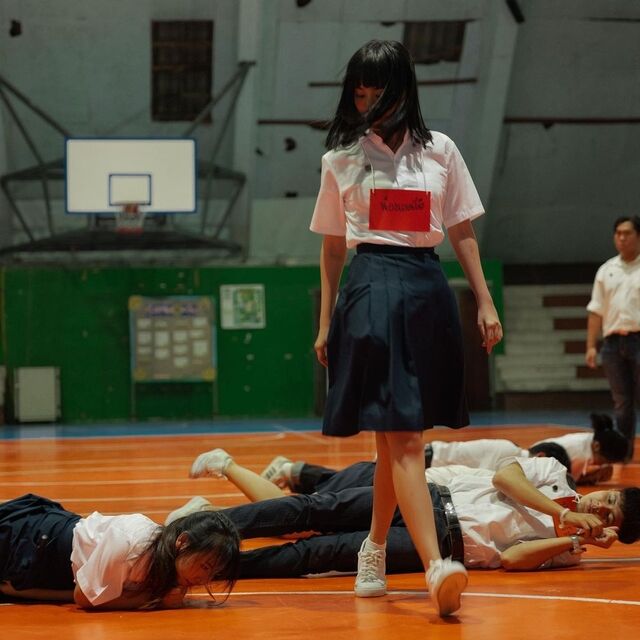 What happened in Girl From Nowhere's "SOTUS?"
In "SOTUS," a student named K (Bhumibhat Thavornsiri) leads their school's *freshman orientation*, where newbies are forced to do degrading things in order to be "accepted" by their seniors. New student Nanno (KITTYCHICHA) does not agree with the tradition and does everything to contradict K. *Spoiler Alert* K's frustration escalates and he ends up killing Nanno during one of the rituals. Get this: Even when the headmaster learns about the incident, he is only concerned about covering it up and saving the school's reputation.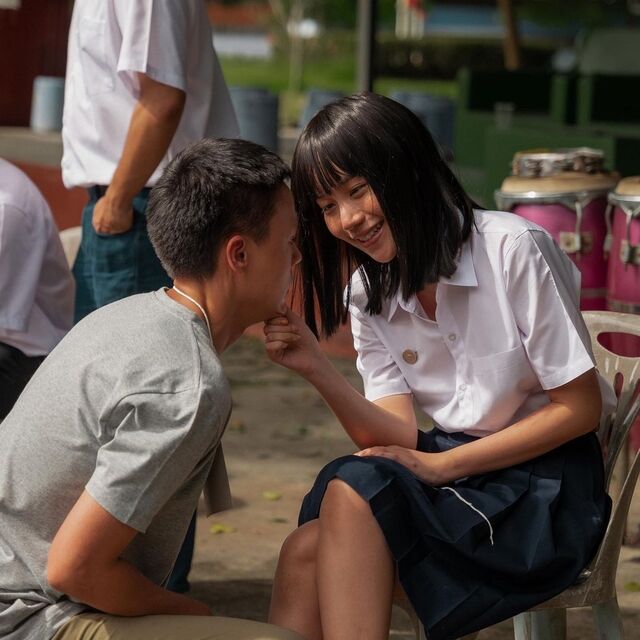 Continue reading below ↓
Recommended Videos
A news report from 2018 says hazing rituals in Thailand schools include rolling blindfolded on concrete, crawling through canals, kissing the ground, and popping balloons next to a student's head, most of which we see in the "SOTUS" episode. 
Girl From Nowhere fan Facebook groups pointed out that the plot of "SOTUS" is similar to a news report from 2019, where a high school student named Pisit Kumniw allegedly passed away because of a SOTUS hazing tradition. Khaosod English tells us that the SOTUS creed in Thailand means "Seniority, Order, Tradition, Unity, Spirit." Pisit was supposed to receive a class bracelet after getting kicked three times by upperclassmen. He went into cardiac arrest and passed away when doctors were unable to resuscitate him. According to the same report, one of three alleged assaulters was charged. Anti-hazing activist Panuwat Songsawatchai said the other two alleged assaulters were not charged at all and this could be because they were sons of policemen. 
Another news article, this one from 2014, involved a teenager who drowned after an alleged hazing ritual at the beach. A witness said freshmen students were forced to line up and were kicked one by one. The ritual reportedly lasted from 11 p.m. until morning, when "senior students noticed that one of the freshmen was lying face down on the sand and brought him to hospital."
Girl From Nowhere tells the story of a mysterious *being* called Nanno who transfers to different schools and exposes the dark secrets of students and its faculty. For more Girl From Nowhere facts, click here. 
***
We're officially on Viber! Be part of our growing community and subscribe to Cosmopolitan Philippines now!