As Hometown Cha-Cha-Cha's popularity continues to rise, fans have been exploring the drama's filming sites located in Pohang, South Korea. Although some landmarks are available for public viewing, others are not. With this, the production team behind the series is pleading viewers to refrain from visiting specific filming locations.
Yesterday, tVN posted an announcement on Instagram where they clarified that the houses featured in Hometown Cha-Cha-Cha were only rented for a period of time and have actual people living in them.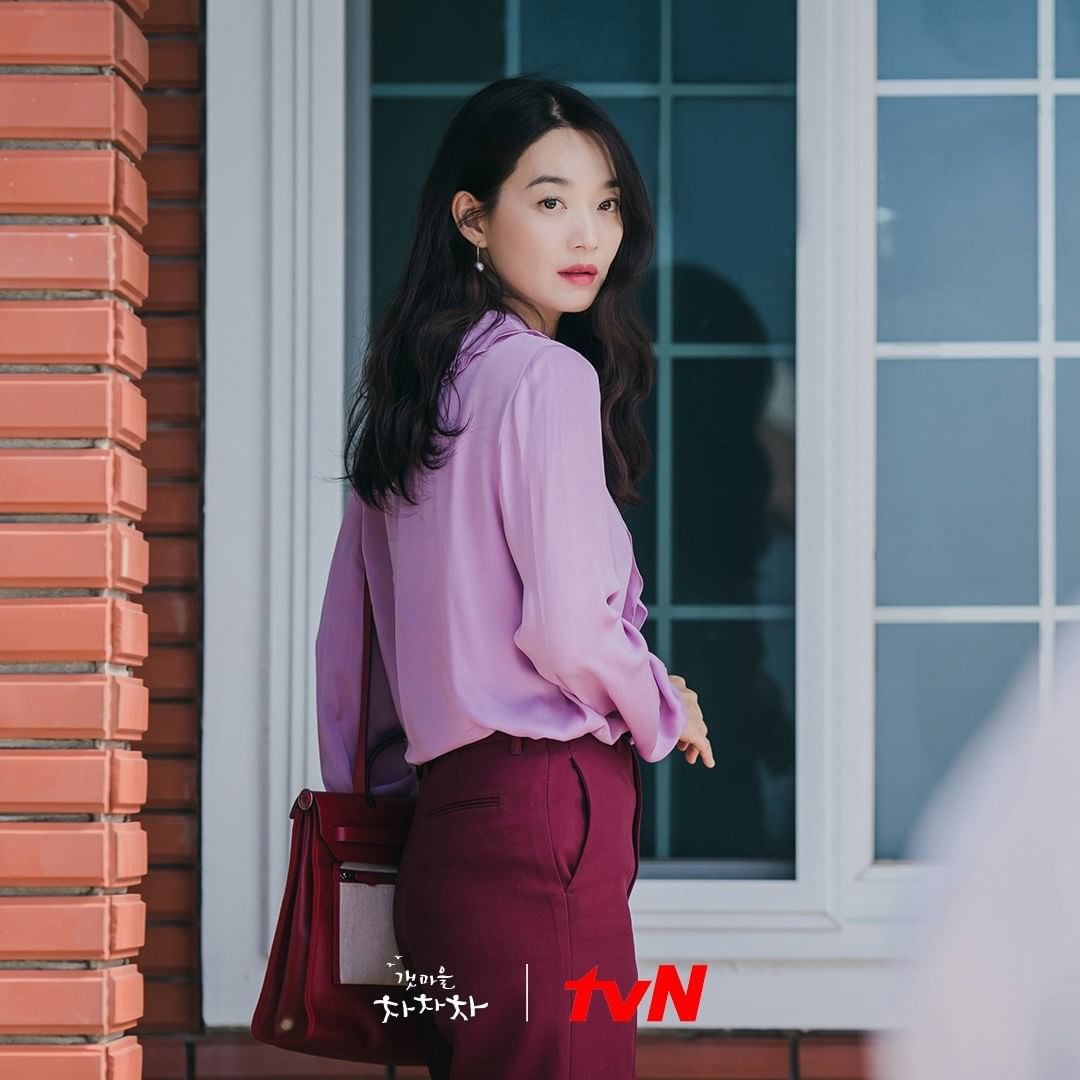 ADVERTISMENT - CONTINUE READING BELOW ↓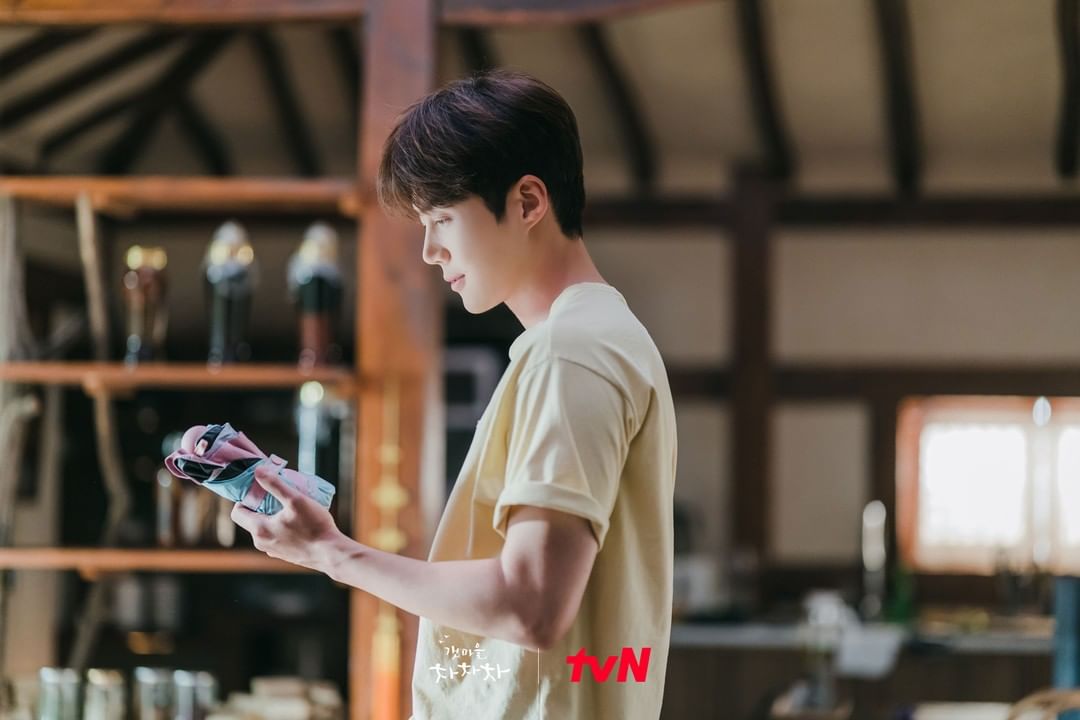 It turns out, some fans are not only taking photos near these sites but are also trying to enter the houses—and the owners are having a hard time controlling them. That's why the production team is asking fans to stop visiting the residential area and has recommended other must-see filming locations.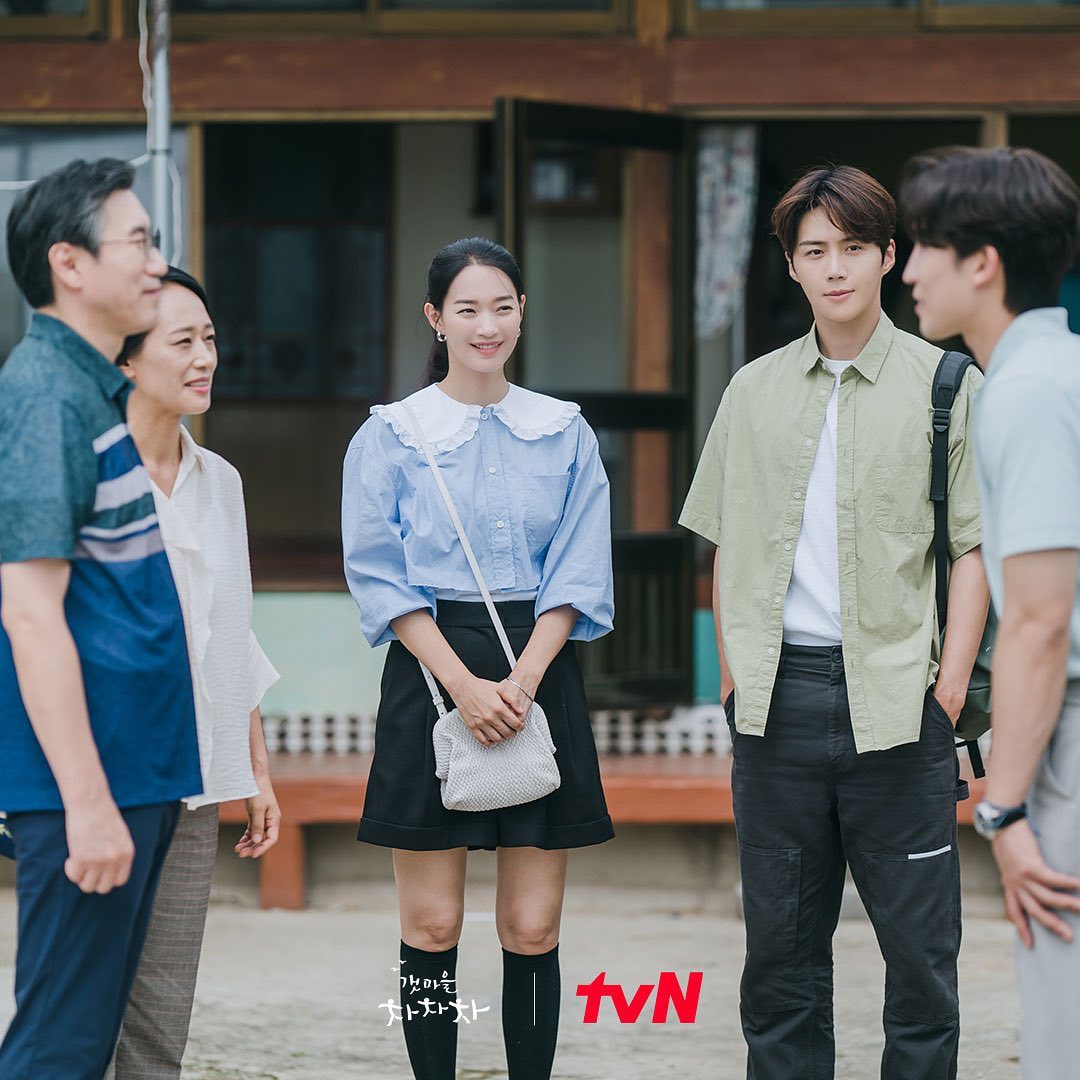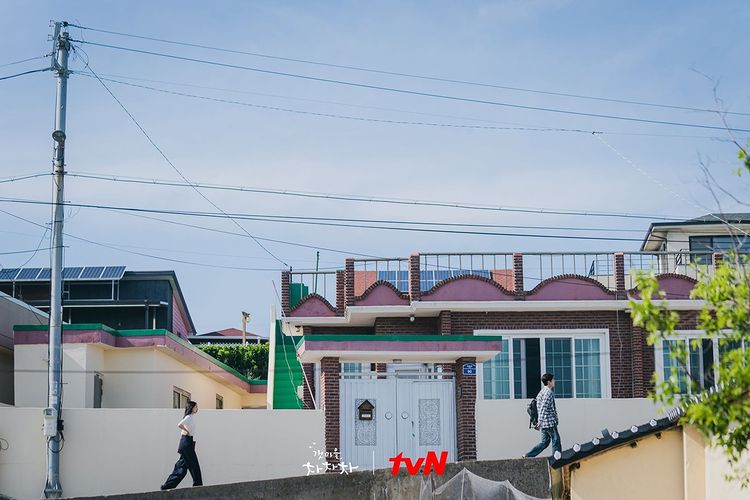 ADVERTISMENT - CONTINUE READING BELOW ↓
Below is the production team's full statement as translated by Soompi:
"Hello. This is the Hometown Cha-Cha-Cha production team.
We would like to thank our viewers for giving us so much love, and we would like to make one request regarding visits to our filming location.
Hye Jin's house, Doo Shik's house, Gam Ri's house, and Cho Hee's house in the drama are spaces that we leased for filming purposes for the duration of our shoot, and at the moment, their owners are currently residing in those homes.
They helped our drama out with good intentions, but they are currently suffering disturbances to their everyday lives because of visitors. For the reason described above, when you visit our filming location, we ask that you refrain from entering these houses.
Out of consideration for people who want to experience the afterglow of the drama, the city of Pohang will be keeping the squid statue at Cheongha Market and the boat at Sabang Memorial Park even after the end of filming.
ADVERTISMENT - CONTINUE READING BELOW ↓
Once again, we thank you for giving your love to Hometown Cha-Cha-Cha."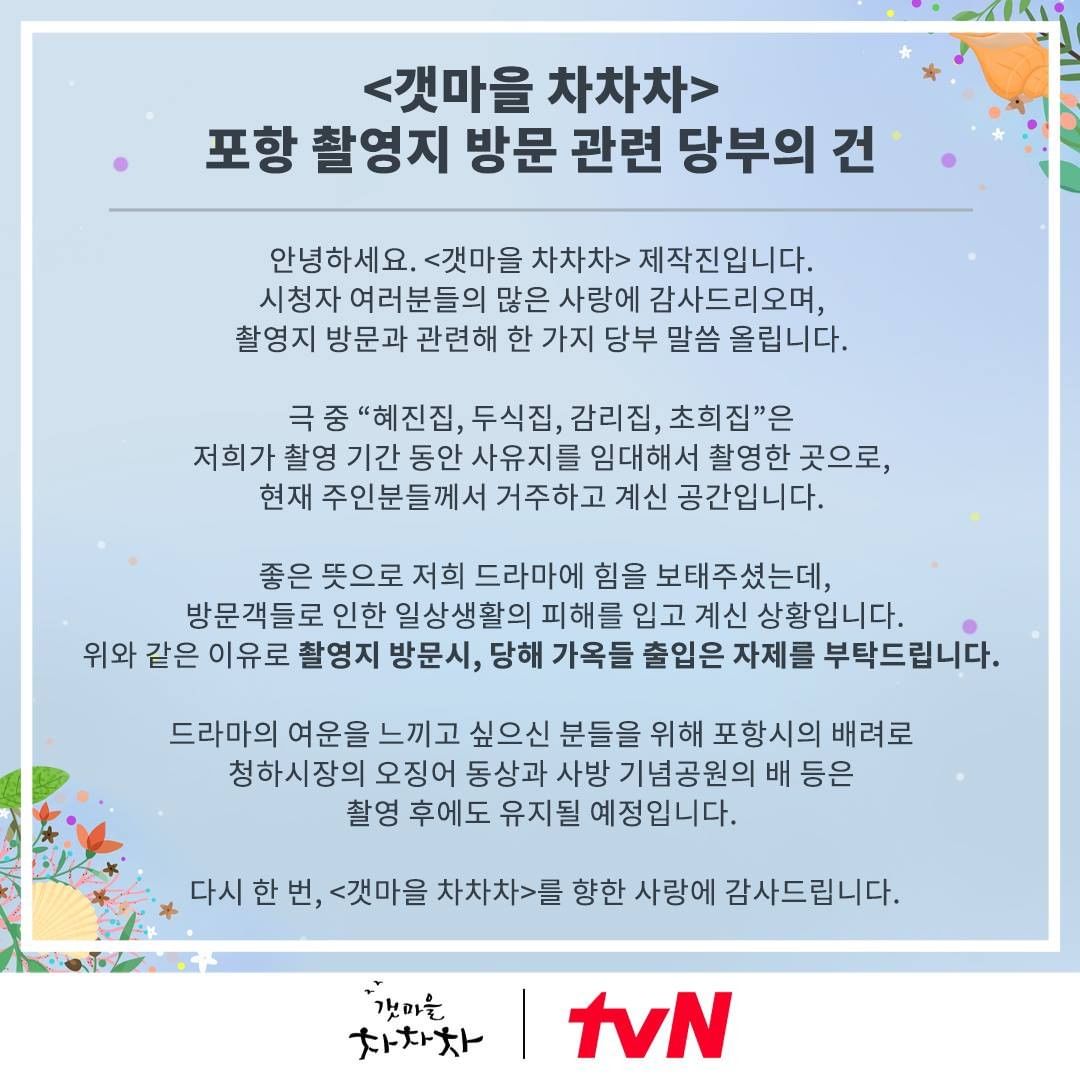 Hometown Cha-Cha-Cha is a healing drama about a Seoul-based dentist named Yoon Hye Jin (Shin Min Ah), who moves to a seaside village called Gongjin to set up her own dental clinic. Here, she meets the jack-of-all-trades Hong Doo Shik (Kim Seon Ho) and he helps her adjust to her new environment.
ADVERTISMENT - CONTINUE READING BELOW ↓
MORE HOMETOWN-CHA-CHA-CHA CONTENT RIGHT HERE: 
5 'Hometown Cha-Cha-Cha' Cast Members You *Need* To Follow On Insta
All The Familiar Faces In 'Hometown Cha-Cha-Cha' And Where You've Seen Them Before
All The ~Subtle~ 'Start-Up' References In 'Hometown Cha-Cha-Cha'