Who else is whipped for Kim Seon Ho because of Start-Up? The 34-year-old actor has been gaining massive recognition recently (if he's also all over your Facebook feed, please raise your hand!) and is considered the newest cause of everyone's Second Lead Syndrome. But did you know that prior to his stint in the Netflix drama, Seon Ho has already dominated the theater scene?
View this post on Instagram
MORE KIM SEON HO CONTENT BECAUSE WE ALL LOVE HIM:

In the latest episode of the Korean variety show 2 Days & 1 Night, the cast members reminisced about the good ol' days with photos prepared by the production staff. Seon Ho talked about his career as a theater actor and being the humble cutie that he is, he was extra modest at first. Moon Se Yoon (who made a special appearance in Start-Up) then asked him to reveal the *truth*: "I heard you sold out all the seats. There's no need to be humble, so just tell us what happened."
ADVERTISMENT - CONTINUE READING BELOW ↓
View this post on Instagram
Now that our bb has become comfier about this topic, he mentioned that he is like an "idol" in the theater industry. In case you're wondering what that's like, imagine hundreds, if not thousands, of fans screaming at the top of their lungs outside a venue—that kind of popularity. In Seon Ho's case, so fans would line up for his theatrical performances that the queue would reach the streets! "It was to the extent that the cars couldn't pass," he said! #KimSeonHoWorldDomination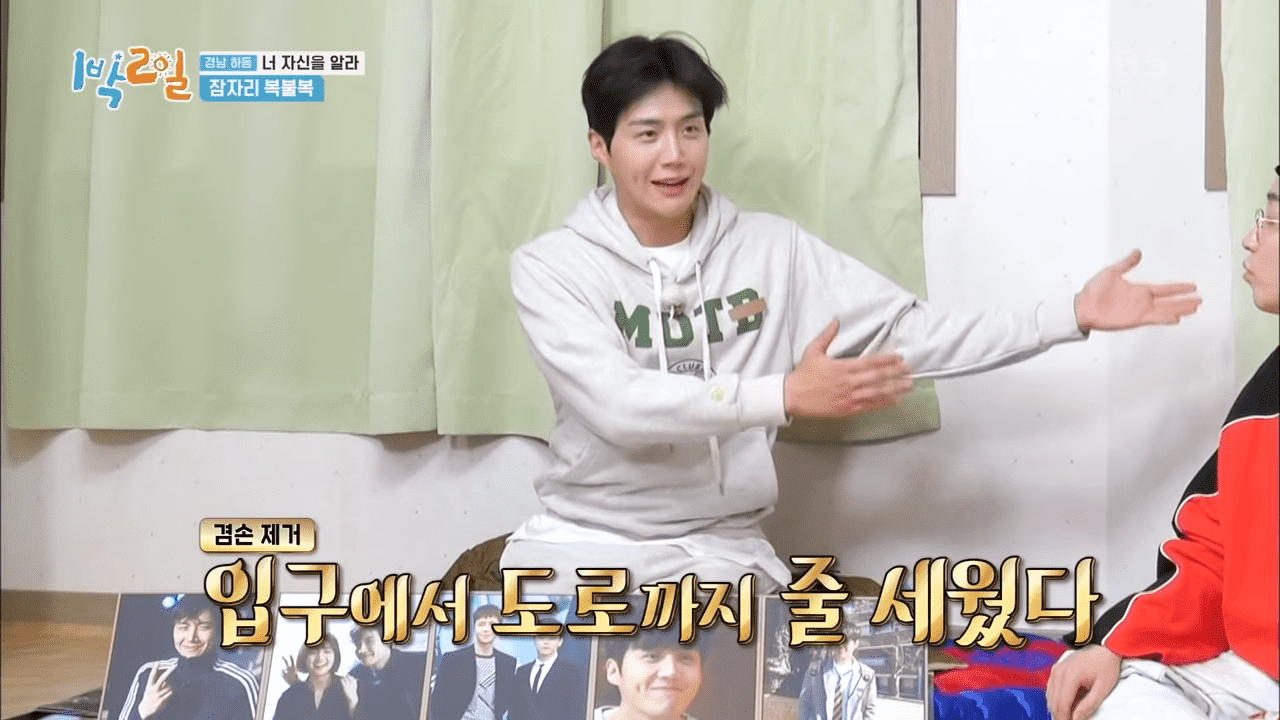 Apart from theater acting, Seon Ho also mentioned his past projects as a TV actor, including You Drive Me Crazy. His cast member DinDin commented: "I heard that you went viral through a kiss scene here." Seon Ho then answered: "The kiss scene got over 10 million views on YouTube." After checking, the views are now at 11 million and we bet it's bound to multiply in the coming weeks!
At present, Kim Seon Ho is juggling both Start-Up and 2 Days & 1 Night. By next year, the versatile actor will star in the play Ice, a story about two detectives who blamed an 18-year-old boy for a murder case. 
Now enjoy the entire clip of Kim Seon Ho sharing the highlights of his career, complete with adorable gestures:
MORE KIM SEON HO CONTENT BECAUSE WE ALL LOVE HIM:
ADVERTISMENT - CONTINUE READING BELOW ↓
Follow Hanna on Instagram.