You know that a K-drama is bound to be a hit when you're already attached to it after just one episode; If it takes you on an emotional ride and leaves you with a strong impression, it's gonna be the talk of the town for sure. Case in point: Bae Suzy and Nam Joo Hyuk's new Netflix series, Start-Up.
LOOKING FOR MORE NETFLIX SHOWS TO WATCH? CLICK THE LINKS BELOW: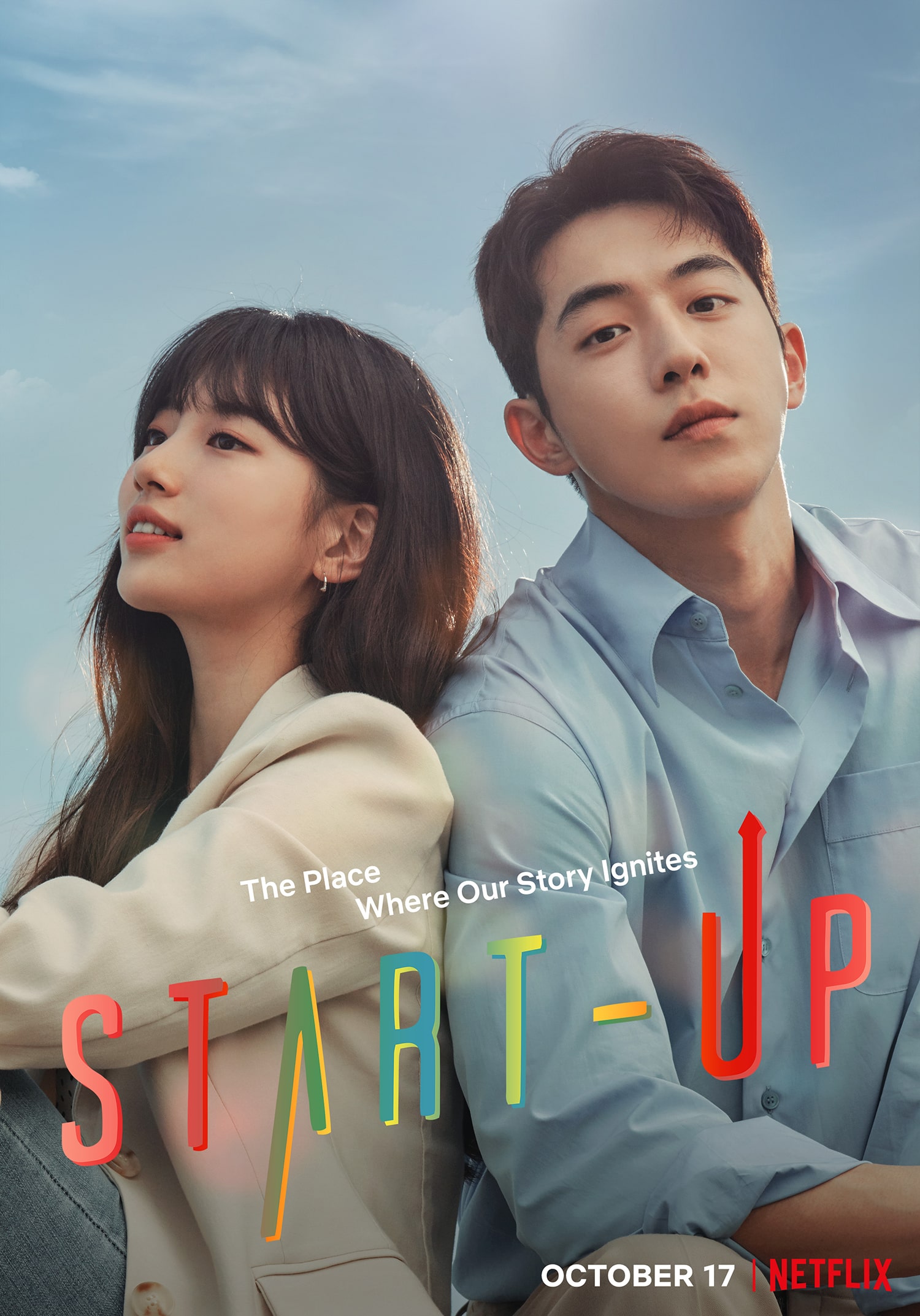 As you can guess from the title, the drama is about startup companies and the young people in it. Far from the usual K-drama themes that we are used to, Start-Up leans on the struggles when you're a beginner in the industry, and how you overcome the adversities in the long run. It's about the growth of technology and how young individuals become the person they have always wanted to be.
The K-drama is directed by Oh Choong Hwan (While You Were Sleeping, Hotel Del Luna) and written by Park Hye Ryun (Dream High, Pinocchio, While You Were Sleeping). About his new drama, the director shares: "This show really excites me. It has a lot of story elements to anticipate, and it is about love. But it's not just about love—it's also about having a vision and a bigger dream about your life, and working hard towards your dream."
Continue reading below ↓
Recommended Videos
Who are the drama's cast members?
What is Netflix's 'Start-Up' all about?
Seo Dal Mi has the makings of a successful individual—she's passionate, hardworking, optimistic, and has ample experience in working as a part-timer. But because of her background and lack of connections, Dal Mi's path almost always goes downhill, just when she is about to rise to the top.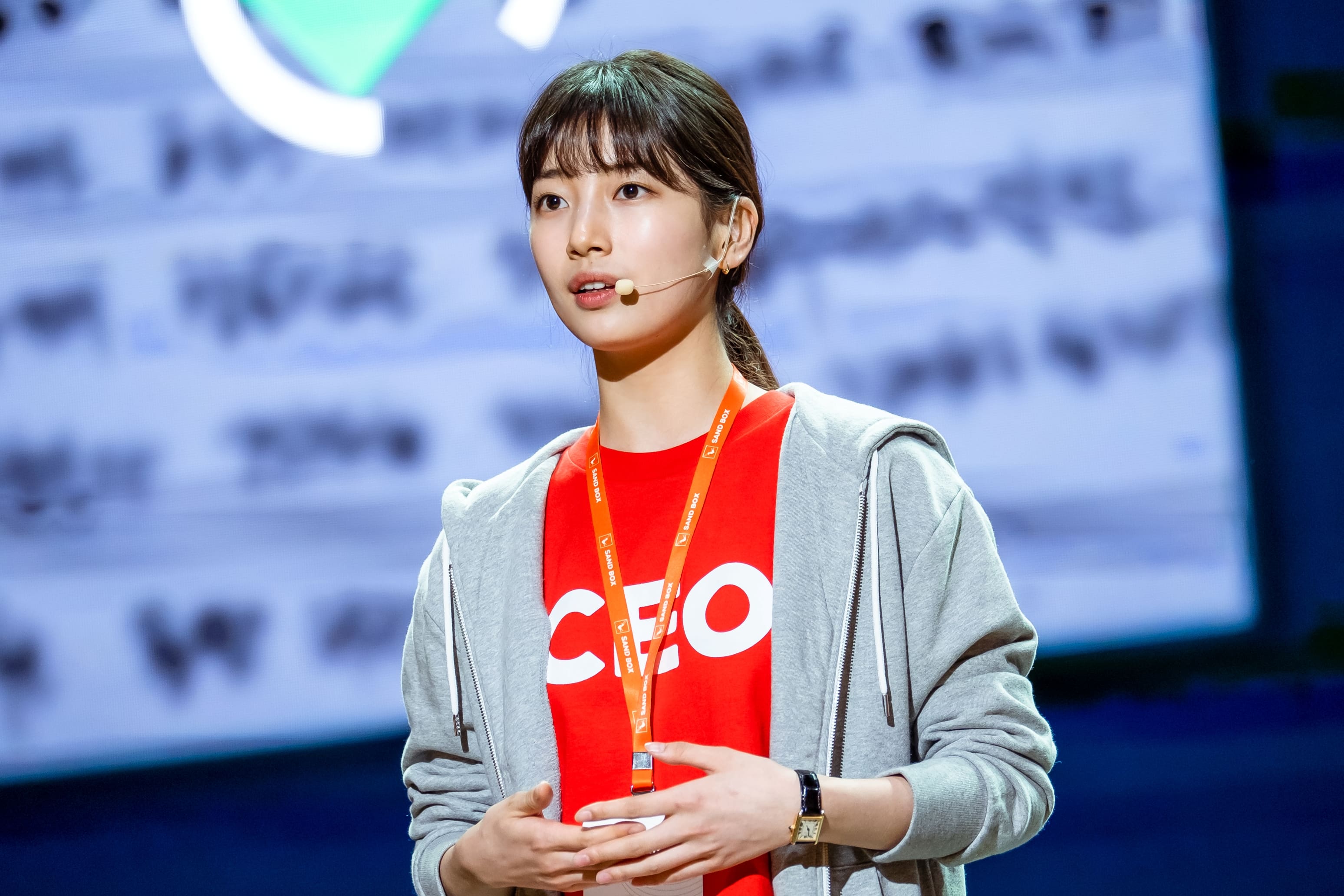 In contrast, Dal Mi's estranged sister, Won In Jae, grew up to be a second-generation chaebol with an affluent stepfather. (They got separated when they were young.) While she has everything that anyone could wish for—good looks, wealth, and education, In Jae find it hard to make a name for herself because of her upbringing.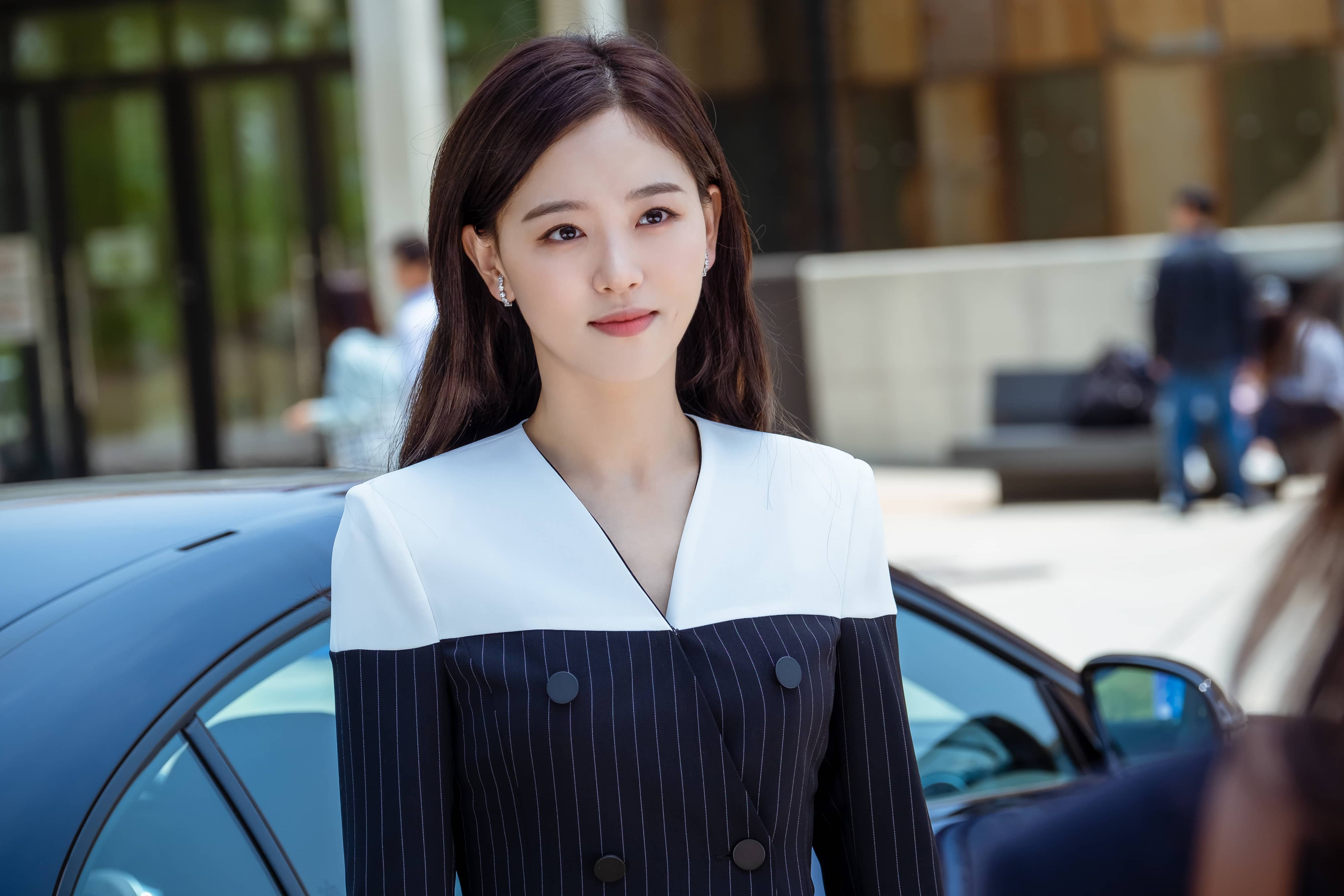 When Dal Mi was in misery because of their family's separation, she found a pen pal named Nam Do San. Little did she know that it was her grandmother's idea to connect her to him, to prevent her from being sad. The *pretend* Nam Do San is actually Han Ji Pyeong, who is an orphan that's eager to thrive. He eventually does reach his dreams and becomes a senior investment manager at a venture capital company. He is the "Gordon Ramsay of investment" for his bluntness and sharp tongue.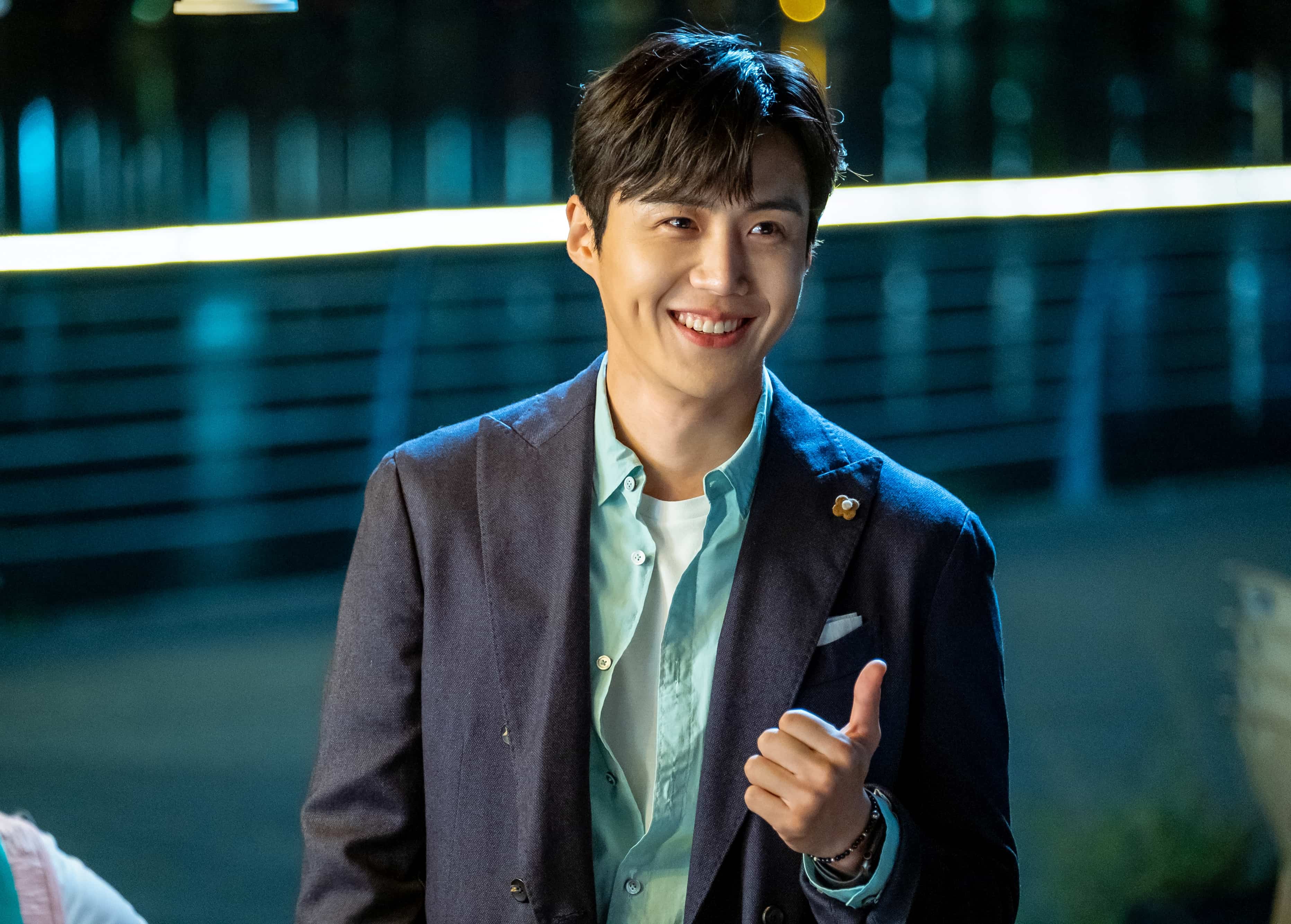 On the other hand, the *real* Nam Do San used to be a "math genius" as a child, but has lost his image as the family's pride. He is the founder of Samsan Tech, a startup company he created with his friends that have been stagnant for two years. When he discovers that Dal Mi thinks of him as her pen-pal-slash-first-love, he becomes a different version of himself to prove that he's worth it. The four young individuals all had one goal: To fulfill their dreams as they start in a place called Sand Box.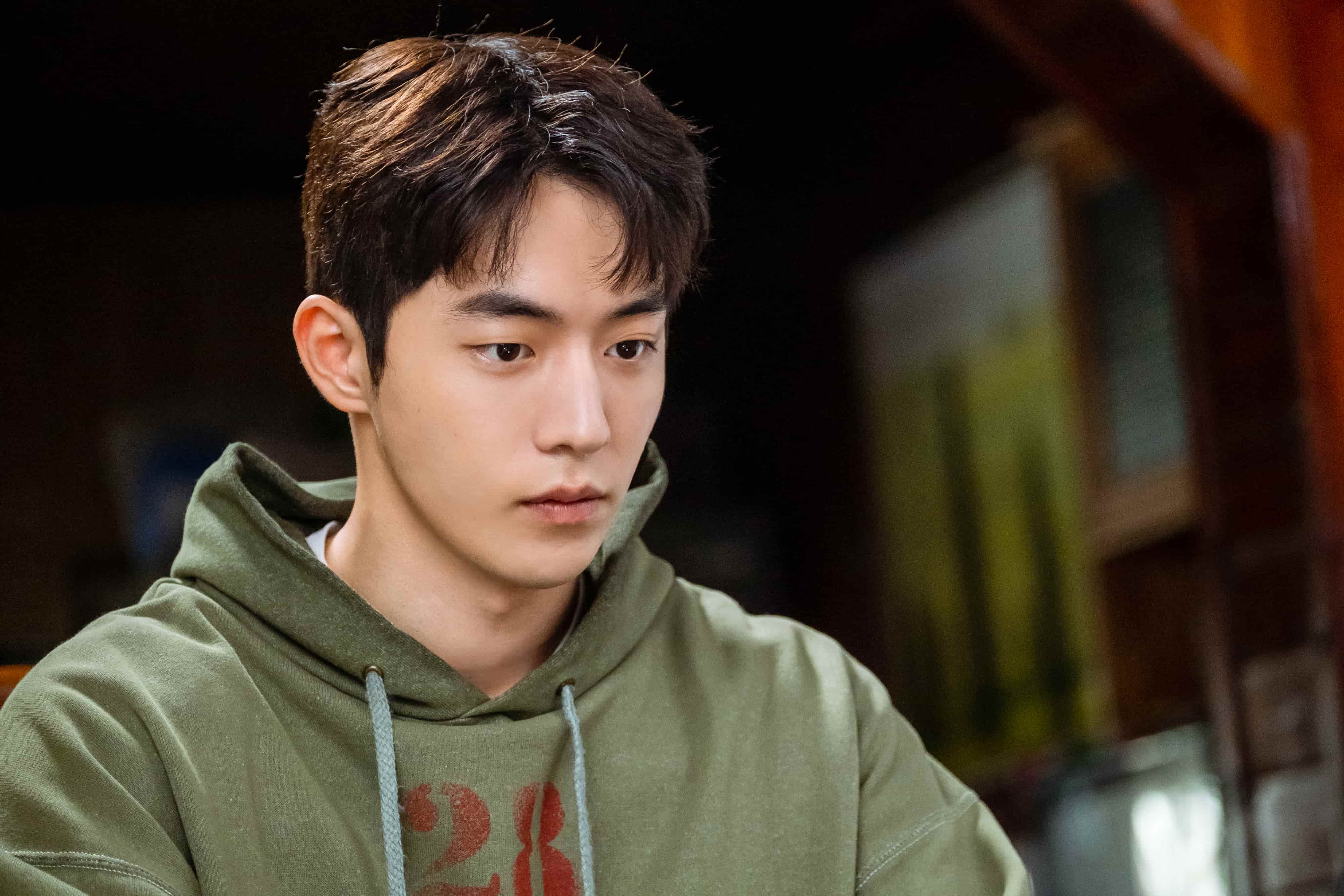 We have already watched the first two episodes of Start-Up twice, replayed some of our favorite scenes, and have been listening to its official soundtrack for a week. That's how absorbing the drama is—it gives a refreshing yet realistic take on how the world evolves with the blink of an eye, from the things you use, to the people you are surrounded with. And that's what makes it a promising series that you should watch out for.
During a presscon with Netflix, Cosmopolitan Philippines had the chance to interview the cast, and ask them what they think of their characters:
Bae Suzy as Seo Dal Mi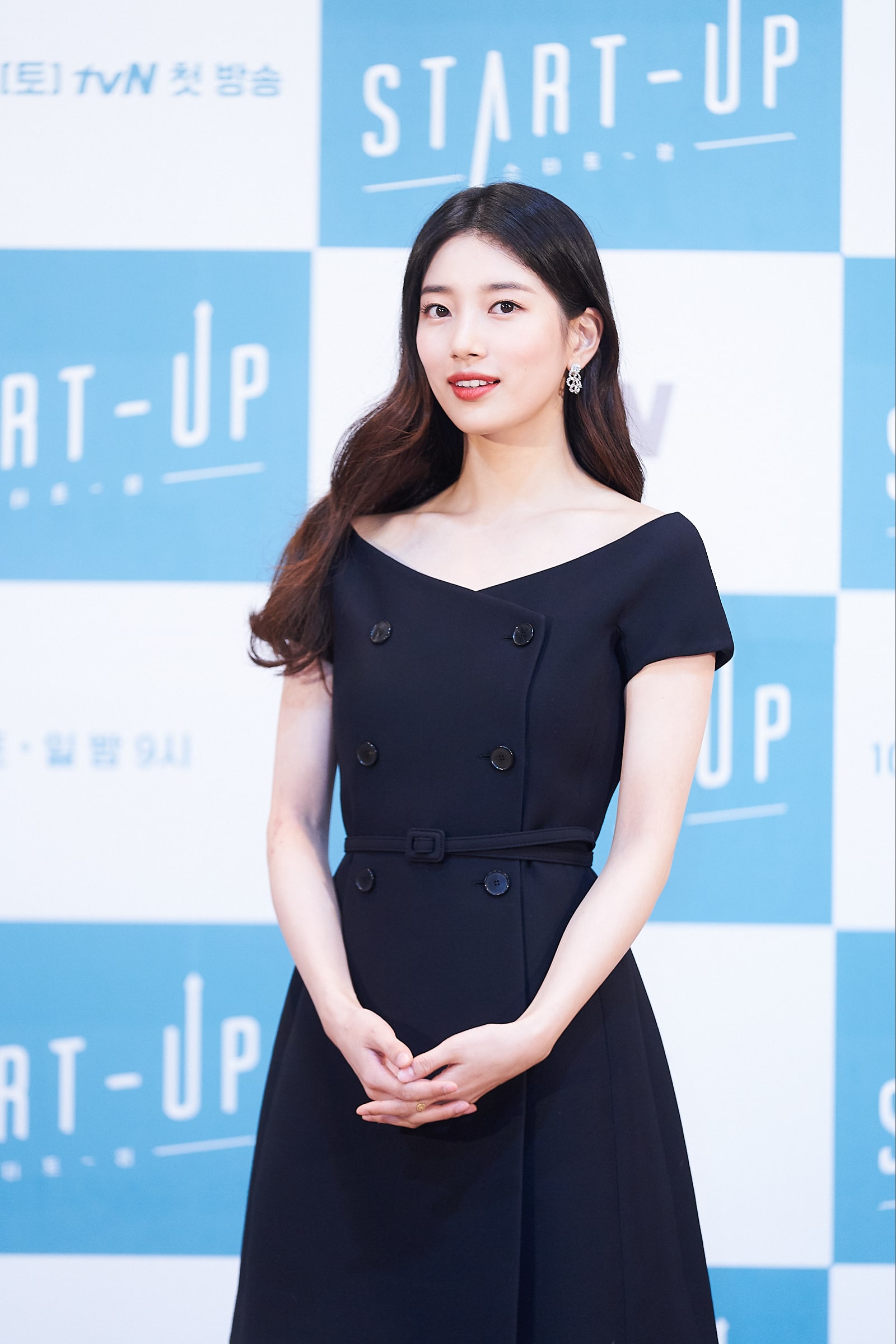 What was your impression when you first read the script?
"I was drawn to the topic of startups. It begins with a complex relationship between the characters. I look forward to seeing how the story is going to unfold, and personally, I really enjoyed the plot. I also want to encourage others who are of my age, because that's the message of the show. It's a very heartwarming story."
How did you prepare for your role?
"My character, Dal Mi, meets a lot of people in the story. And I also thought about how to interact with these various characters. I took a deep dive into the script. For example, Do San is Dal Mi's first love, so I figured out: How would my character interact with Do San? So I tried to read the script from the perspective of Dal Mi. Since the topic of startups is new to me, I looked up interviews with young startup CEOs as well. I become dynamic in away."
How do you rate your chemistry with your onscreen partner?
"When I met him on set, there was just really great energy. He had a lot of great energy as well. And I think that created a lot of synergy for me. I was able to really immerse myself in my role, thanks to him. With our characters appearing together, it's just very bubbly and beautiful. You would just want to cheer for them."
There's a conflict between you and Kang Ha Na's character. How was it on the set?
"Won In Jae is a very cool character. However, Kang Han Na is very loveable in person. Sometimes, there was a lot of confusion for me between her character and real-life personality, but it was very fun. We had to maintain a certain level of tension between the two, but there were times when we would break out into laughter and we couldn't contain ourselves. So I had to really control my mind."
Nam Joo Hyuk as Nam Do San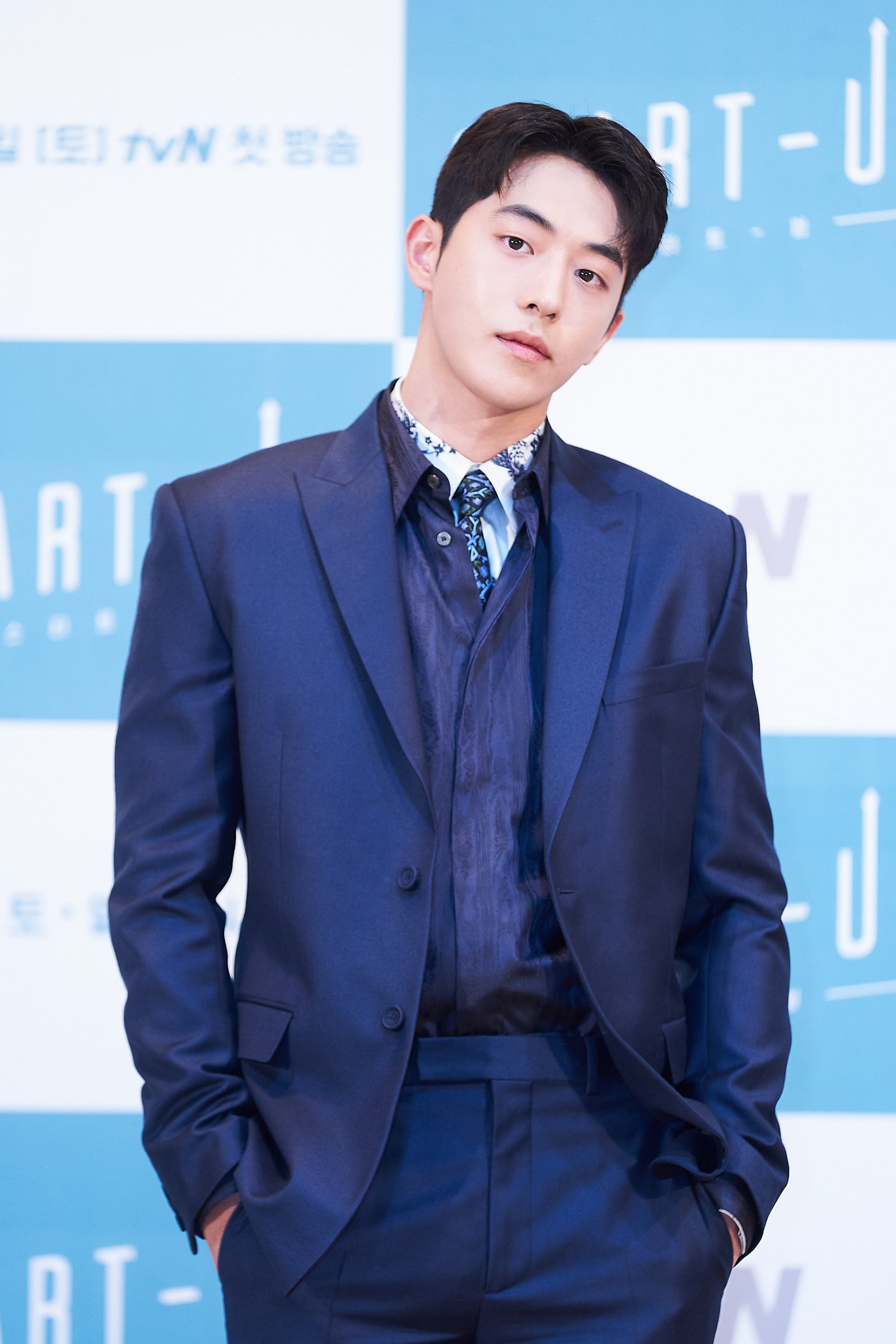 What drew you to your character for you to join this project?
"When I first read the synopsis of the story, I felt that the character is still incomplete. So I thought, if I take this role, I can add more and help the character be complete. As the story unfolds, he grows and I wanted to portray that. I saw some kind of overlapping relationships between me and my character. Since we are around the same age, I could feel what Do San is feeling."
How did you prepare for your role?
"While I was working on my character, I also had an opportunity to look back on my past and look forward to my future. I really identified a lot with Nam Do San—to immerse myself in my character, I really looked into myself. That gave me an idea on how to prepare, particularly in terms of visual appearance. He was not too difficult for me to hold up, because being a nerd is a part of who I am. It was not an impossible challenge for me to pull it off. In my mind, I thought about how to portray a nerd. But then I realized that I am a nerd. Just like Do San, sometimes when I get nervous, I also tremble. So I use that trait to portray my character well."
How do you rate your chemistry with your onscreen partner?
"When I first heard about it, I really looked forward to acting with Suzy. Although we didn't have a lot of scenes together in the beginning but when we met, we had good chemistry with each other."
What should the audience look forward to about your character and Ji Pyeong?
"They have a difficult relationship if it's something in real life. Do San is not someone you see every day. When I say my lines, a part of me comes out. There are times when I feel sorry for Ji Pyeong for saying those words as Do San. Those were the moments when we had to film again because it was just so funny."
Kim Seon Ho as Han Ji Pyeong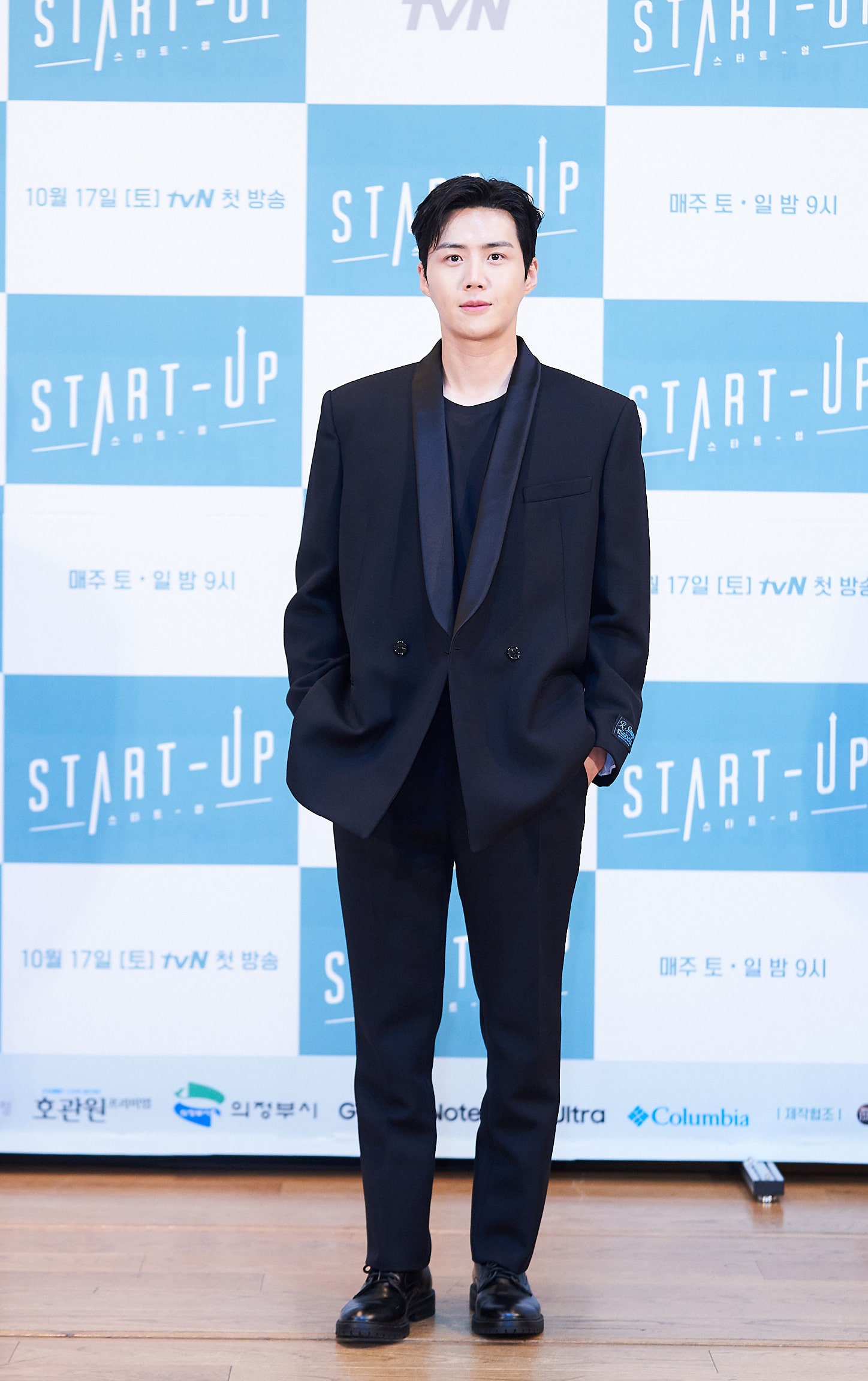 What was your impression when you first read the script?
"There was a lot of excitement. This drama is quite different from other shows because if you look at the characters you will be compelled to keep on reading. What sets Start-Up apart from others is that while some dramas lean more on spicy and juicy stories, ours is very heartwarming and encouraging."
You're also on the variety show 2 Days And One Night.  How do you balance your roles?
"The creators were all very considerate of me and my schedule, so I had no worries about that. What I worry about is that people who have seen me in the variety series might feel awkward when they see my character, Han Ji Pyeong. I hope in time, they will get used to him. Ji Pyeong is kind and has a good heart, and in that regard we are similar. I'm not as mean with my words as him, because he's straightforward and quite sharp-tongued. That's the difference between me and my character."
What should the audience look forward to about your character and Nam Do San?
"I met Nam Joo Hyuk through this series. He's just sincere about everything and all that he does feels so real. I would just follow that energy and it was really fun. When it comes to chemistry, mutual trust is important."
Kang Han Na as Won In Jae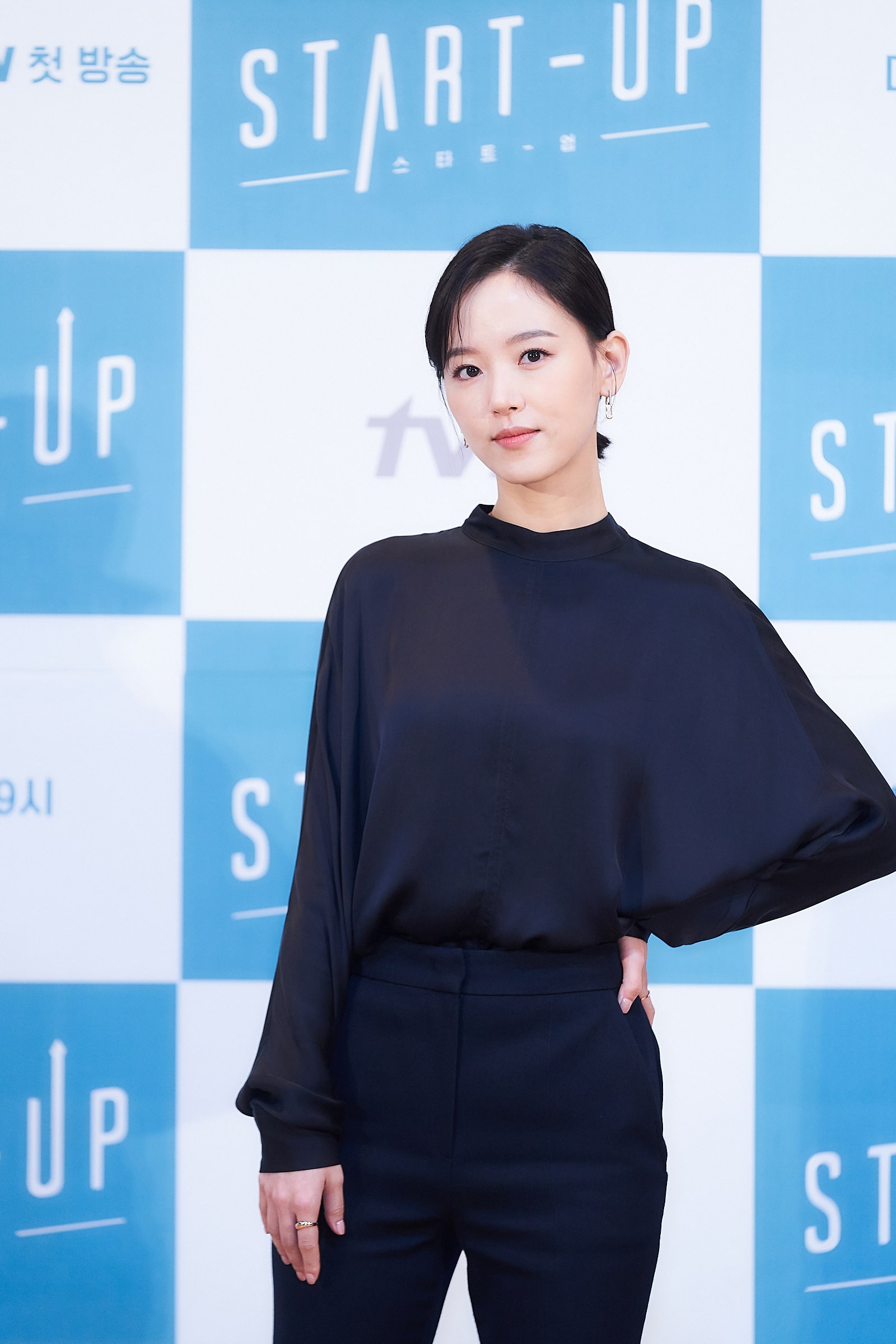 What drew you to your character for you to join this project?
"In terms of my likeness to my character Won In Jae, I think I have a strong drive once I decide to do something. That's the resemblance between me and my character. I had a meeting with the director and writer and we discussed how a shorter hairstyle would suit Won In Jae better, so I went for it. My character is a really amazing businesswoman, but I feel sorry for her. I hope the viewers will cheer on her and her personal happiness."
How did you prepare for your role?
"Won In Jae is a very hardworking and thorough businesswoman. The writer gave me some points about my character, like reference videos so I can understand her better. I studied the script hard and watched videos of successful CEOs so I can capture their aura."
There's a conflict between you and Seo Dal Mi's character. How was it on the set?
"In Jae and Dal Mi are rivals, and there is a lot of subtle conflict between them. As we all know, Suzy is so lovable that it was difficult for me to bring out my claws to her character. Onscreen, we are sisters who hate each other but in real life, we have a great friendship. I hope you can look forward to the chemistry between us."
LOOKING FOR MORE NETFLIX SHOWS TO WATCH? CLICK THE LINKS BELOW:

Follow Hanna on Instagram.
K-UPDATES