Tbh, I can't quite remember the plot of Lovers In Paris (it must be the age), but I can never forget how it made me feel. While watching the series (aired on a local TV station) in 2005, I can fondly recall a specific swimming pool scene that made my heart beat so fast, I felt like it was popping out of my chest. That was my first kilig reaction to a K-drama, which made me believe that destiny will always find a way.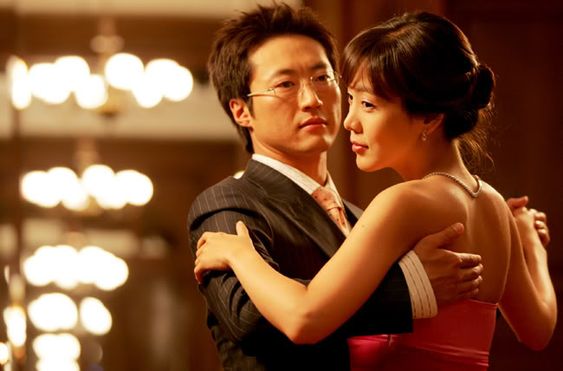 MORE OG K-DRAMAS RIGHT THIS WAY:
After doing my research for a quick recap, I can now retrieve the memories in my head. Lovers In Paris revolves around the story of Kang Tae Young, who goes to Paris to study film. Since we all know how *expensive* it is to live in the City of Lights, Tae Young beomes a housekeeper for a CEO named Han Ki Joo to make ends meet. She loved it there because she could do anything that she wanted! And just when she was truly enjoying life, she gets fired.
ADVERTISMENT - CONTINUE READING BELOW ↓
YouTube/ABS-CBN Entertainment
But due to a *potential* business partnership with a client, Ki Joo had to ask Tae Young to come back and act as his fiancé. Tae Young also meets Ki Joo's nephew, who falls for her charm. Just imagine two family members fighting over you—sis, your beauty is really out of this world. After a series of revelations and a separation, Ki Joo and Tae Young rekindle their romance again after years, in the same country where they met. But we were also *shookt* by the drama's ending, only to find out *spoiler warning*...that it was all in Tae Young's imagination! Anyway, we still love it, though.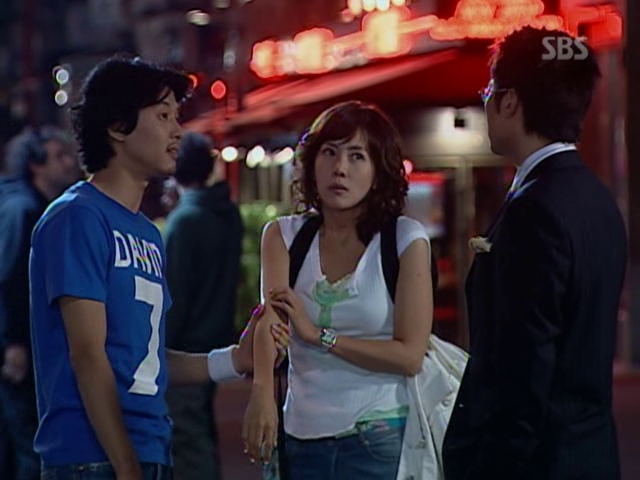 Lovers In Paris is written by Kim Eun Sook and is one of the highest-rating K-dramas of all time. It even won the Daesang (grand prize) award for television in the 41st Baeksang Art Awards. ICYDK, the award-giving body is the equivalent of the Oscars in South Korea, and that itself already says a lot. The drama was also super popular in the Philippines that ABS-CBN did not only do a Filipino-dubbed version, but also a remake in 2009 starring KC Concepcion, Piolo Pascual, and Zanjoe Marudo!
YouTube/ABS-CBN Entertainment
We know you miss the Lovers In Paris cast so much (just like us!), now here's an update on them:
1, Kim Jung Eun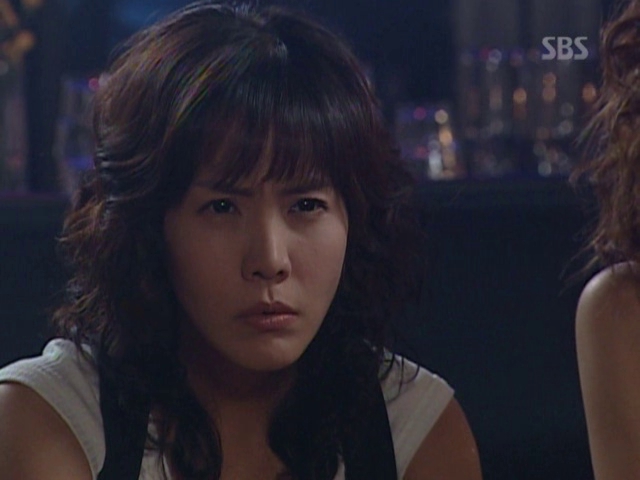 Kim Jung Eun is not only a versatile actress but also a seasoned host! In 2008, she hosted her music program, Kim Jung Eun's Chocolate, where her fellow K-drama celebrities and other K-pop idols would guest and perform. After her stint in Lovers In Paris, she was cast in a number of series, including I Am Legend, Korean Peninsula, Make A Woman Cry, and Ohlala Couple to name a few.
In 2016, the actress tied the knot with her non-celebrity boyfriend (who is believed to be a second-generation chaebol). She then revealed in a TV show how he sweetly proposed to her: "His father had passed away the previous year and one day, he said that he needed to tell his father that he's getting married and so he asked me to go to his father's grave with him. There, he said, 'Father, we're getting married,' and proposed to me. He told me that he wanted to propose in front of his dad and had even prepared a ring. I cried immediately." Aww!
ADVERTISMENT - CONTINUE READING BELOW ↓
After her marriage, Jung Eun went on a hiatus. Last year, she signed an exclusive contract with her new agency to mark the restart of her career. She's currently the lead in the thriller drama My Dangerous Wife, where she plays the role of a wife caught in a kidnapping incident (Clue: She's not the victim).
2. Park Shin Yang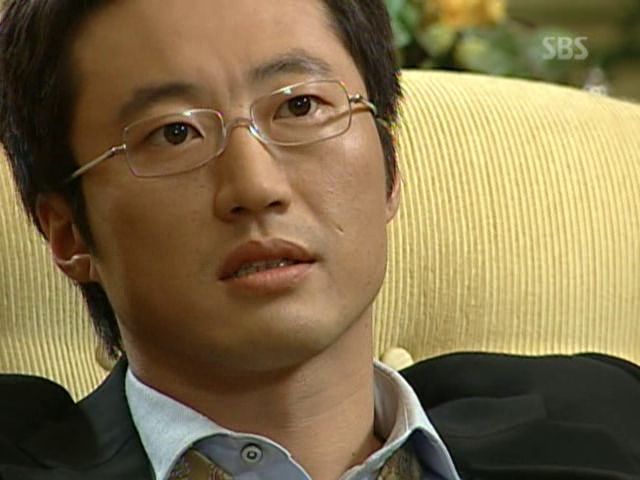 You already know that Park Shin Yang is an impressive actor, but did you know that he used to work as a part-time bodyguard in Russia when he visited as an international student? He studied at the Shevkin Theater University in Russia, and majored in acting at the Dongguk University in South Korea. Being the kind soul that he is, the actor created the Park Shin Yang Fun Scholarship, which supports the students of his alma mater.
YouTube/All about Park.Shin.Yang
The award-winning actor starred in various dramas in the past years, such as War Of Money, Painter Of The Wind, and Sign. His most recent project is My Lawyer, Mr. Joe 2 in 2019, where he transformed into an attorney who gets his license revoked when false accusations were charged against him. While filming his drama, Shin Yang underwent surgery after he suffered from leg paralysis.
As of the present, Park Shin Yang will return to the big screen after seven years for the occult film, Three Days. Joining him is the actor Lee Min Ki.
3. Lee Dong Gun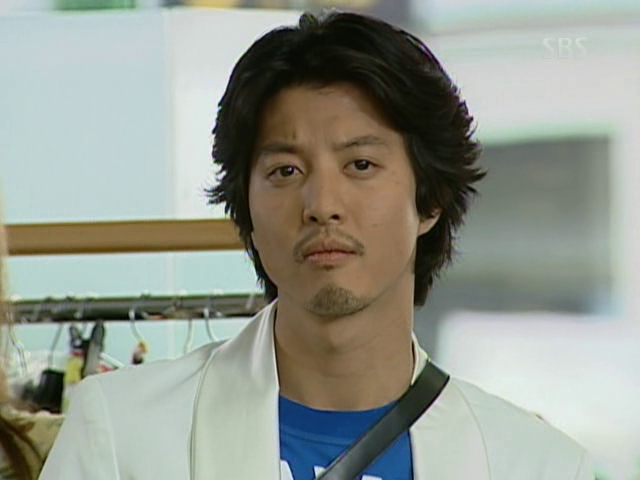 Lee Dong Gun debuted in the industry as a singer and has released a bunch of albums not only in Korean but also in Japanese.
In 2015, he was confirmed to be dating Jiyeon from the K-pop girl group T-ara but called it quits in 2017. In the same year, he got married to the actress Jo Yoon Hee, and they soon announced that they were expecting a child. After their three-year marriage, however, the two confirmed their divorce in May this year.
ADVERTISMENT - CONTINUE READING BELOW ↓
Lee Dong Gun has appeared in K-dramas like Stained Glass, Marry Him If You Dare, Queen For Seven Days, and Angel's Last Mission: Love. He is now in talks to star in Come Back Home.
4. Kim Seo Hyung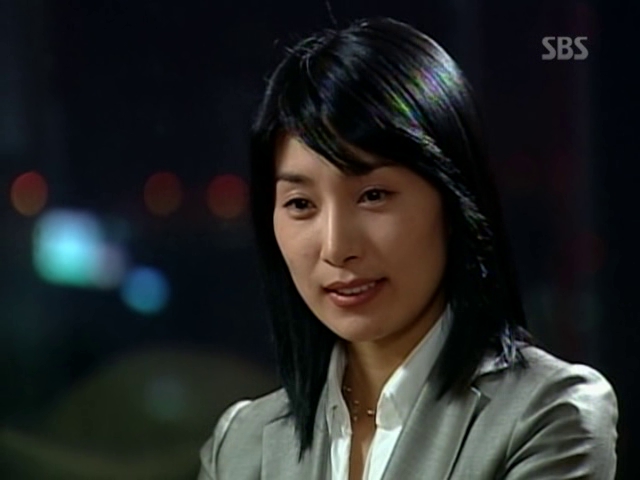 The veteran actress kick-started her career in 1994 and has appeared in more than 20 K-dramas to date. Her most remarkable roles are in the series Green Rose, Temptation Of Wife, and Empress Ki. And who can forget her as the *evil* teacher Kim Seo Hyung in the top-rating drama Sky Castle? Definitely not us. Her role was so iconic that she was even nominated as Best Actress in the 55th Baeksang Art Awards!
Kim Seo Hyung continues to prove that she's an actress unlike any other—this year, she became the solo lead in Nobody Knows as a violent crime detective! There's no stopping this actress as she's also confirmed to star in the reboot of the horror movie Whispering Corridors.
MORE OG K-DRAMAS RIGHT THIS WAY:

Follow Hanna on Instagram.