On a recent press junket in Seoul, South Korea, Bae Suzy, fair, long, and lean, and Lee Seung Gi, tall and dark oppa, sat down with Cosmopolitan to talk about Vagabond.
Very much in keeping with the show's themes of espionage and conspiracies, the latest K-drama on Netflix is so shrouded in mystery, very little was revealed even to the press who flew out to Seoul to interview its stars. And the little that we did know, we were sworn to secrecy.
At the press con, Bae Suzy admits, "When I was first offered a role and read the script, I was immediately very much intrigued. I [had] never done an espionage action genre, so I felt curious about what it [would] be like, and I felt excited. I was totally fascinated by the character of Go Hae-ri, so I wanted to play the role."
Meanwhile, Lee Seung Gi reveals he was on board the moment he heard about the show, "Slightly before I finished my military service, I was having dinner [and] drinks with director Yu and director of photography Lee. I heard that they were preparing for this series called Vagabond. At that time I was completely into anything military, so I said the series sounded so fun, and the rest is history."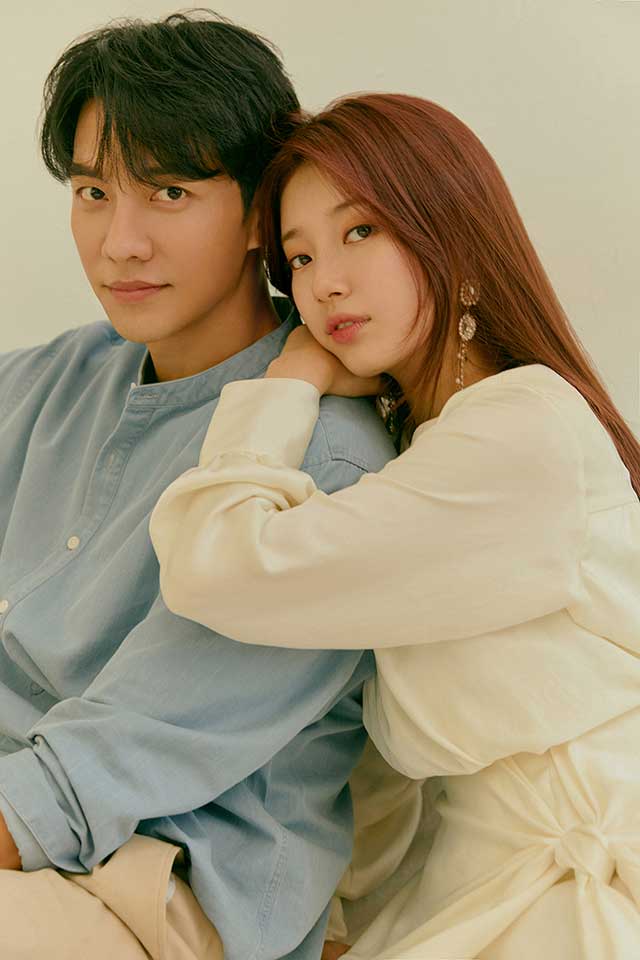 What We Know So Far
In Vagabond, Lee Seung Gi plays stuntman Cha Dael-geon, who uncovers a government conspiracy when a plane crashes in Morocco and kills everyone on board, including his young nephew. According to investigations into the incident, the crash was due to a technical malfunction, but nothing could be further from the truth.
Continue reading below ↓
Recommended Videos
Heartbroken and guilt-ridden, Cha Dael-gon continues to search for answers. As he does, he begins to unravel a plot that exposes government corruption up to the highest level. On his mission to find out what really happened, he crosses paths with Go Hae-ri, played by Bae Suzy, who was working at the Korean embassy in Morocco when the plane crashed…and is also an undercover agent for the National Intelligence Service (NIS). Is she friend or foe? Only time will tell.
Meanwhile, Cha Dael-gon needs to dodge government agents and hired assassins hot on his trail before they can stop him from uncovering the truth.
Unlike the K-dramas that Filipino fans usually get hooked on (i.e. the feel-good rom-com variety), this spy thriller is filled with action and political drama. But Lee Seung Gi and Bae Suzy reassure viewers that they still left a little room for romance. "Vagabond has many different genres mixed in it. We have a bit of romance, too," says Bae Suzy.
"About a spoonful," says Lee Seung Gi in jest.
"Maybe about two spoons, so stay tuned," counters Bae Suzy.
Seung Gi And Suzy Reunited
The two share an easy and obvious rapport, having worked together before in the 2013 romance fantasy Gu Family Book. Says Lee Seung Gi of their reunion, "I think many people are curious about how we felt working together again. [It] doesn't happen so often that you get to work with an actor that [you've] worked with [before]."
Aside from getting to skip the awkward getting-to-know-you stage, Lee Seung Gi appreciated how their growth as actors in the years since they've worked together paved the way for a more smooth-sailing working relationship this time around. He says, "It was so great. We already knew each other. For those years in between, both of our acting careers matured, so it was a lot easier to shoot a scene together."
Bae Suzy, so soft-spoken you have to physically lean in to hear her at times, adds, "We were able to meet up again, years later, for a great series. I was so happy to see him again. I felt way more comfortable on set, and we made a great team."
"They had great chemistry, perhaps because they had already built a relationship while filming Gu Family Book together," says Director Yu in a separate interview. He praises the pair for being likable, candid and not the type to put on airs. "When filming, the mood on set is determined not only by the crew but by the personalities of the lead actors, too. And in that sense, both Lee Seung Gi and Suzy are very down-to-earth, determined, and hard-working people. They managed to surprise me again and again," he adds.
Moroccan Flavor
It's a good thing they work well together, too, as filming took them from Seoul to Morocco, which brought with it its own set of challenges. Bae Suzy confesses it was not easy in the beginning, "We spent about [one and a half] months in Morocco. At first, it was a bit awkward, hard to adapt, and uncomfortable at times." But she was able to adjust eventually, revealing, "[As time went by], it felt more like home."
She also mentions how the location helped sharpen her focus and give her energy. "Anywhere you look was so picturesque, so I was able to immerse myself into acting even more."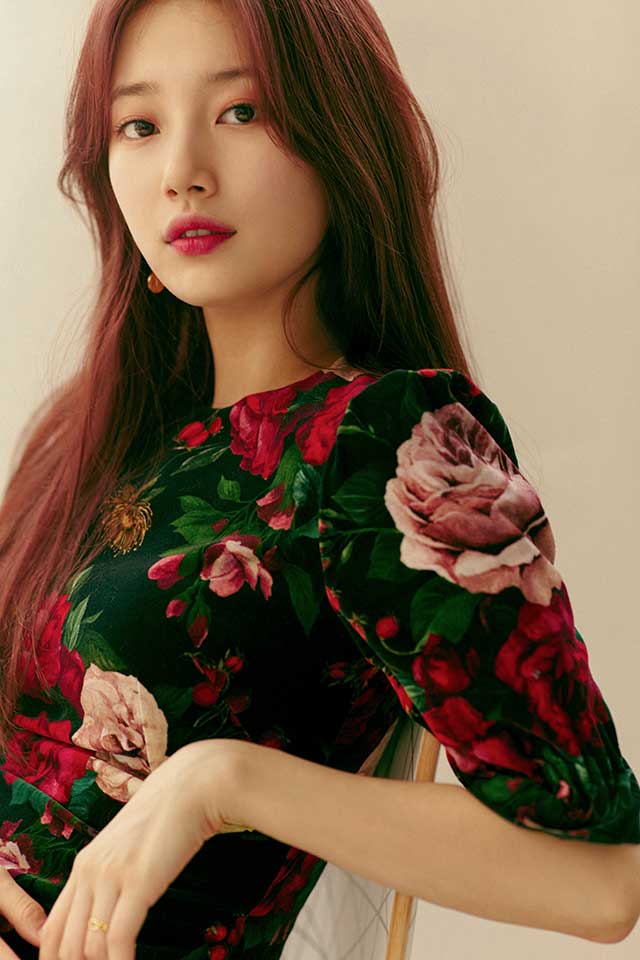 Like Bae Suzy, Lee Seung Gi says that spending time on location in Morocco helped his performance, "This was the first time for me to go on an overseas [shoot] for such a long time. Since I was living there, eating there, and filming there, I was naturally able to focus better and engage in shooting in a different condition from when I was shooting in Korea."
According to Director Yu, they filmed in the same location as The Bourne Ultimatum and a season of 24 with Jack Bauer. "We wanted our Korean production to be on a similarly grand scale," Yu says, adding, "I found that Monaco was very exotic, and was a great place for filming."
Aside from the location, Vagabond shared a location manager with the Bourne series as well, "They didn't know what to expect from a Korean drama team at first. And then they saw our footage—its quality—and the way we work; and I can proudly say that we finished everything on schedule while shooting there. They were very surprised by that," reveals Lee Seung Gi.
He also recalls an amusing little anecdote: "When we were shooting at night in Morocco, some fans came along and gave us some snacks, which made the [location manager] think, 'Who are these people? This never even happened with Matt Damon.'"
Getting Physical
Aside from the inherent difficulties shooting in a far-flung and unfamiliar location entail, there was also the physical demands of their roles. When you have to do action scenes with a fellow actor, training and great teamwork come into play.
"Suzy and I trained at action school every day for about two to three months. Also, I wouldn't call this a huge preparation, but fundamentally, I had to get my body ready for action, so I prepared a lot in that regard," says Lee Seung Gi.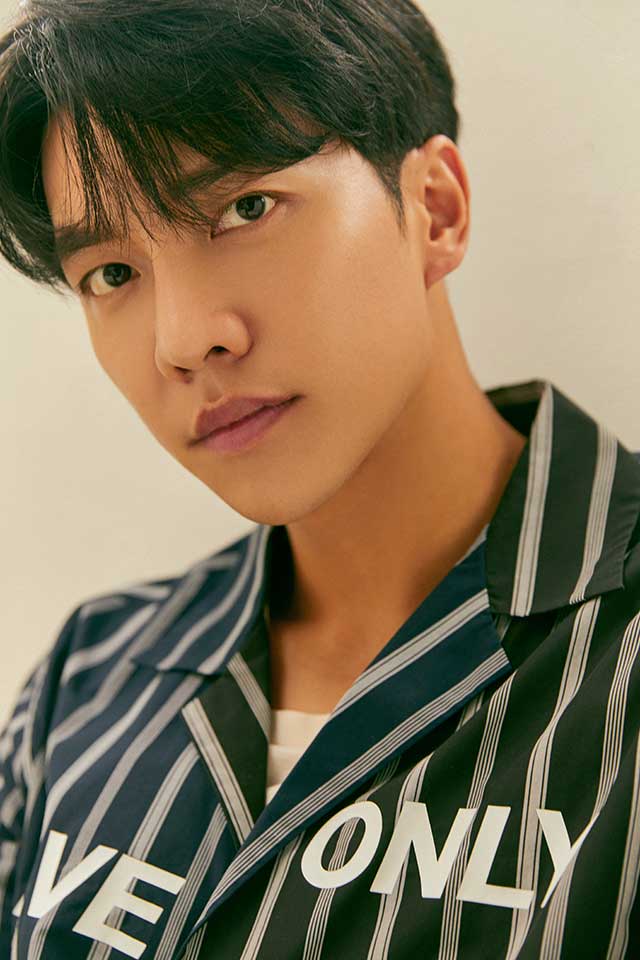 Bae Suzy recounts how training not only helped them prepare physically for everything they had to do while filming, it also boosted camaraderie. She says, "We practiced action scenes a lot all together before shooting. We would exercise and go hiking on a not-so-high mountain together, which brought us closer. I think such time created a good atmosphere and chemistry on set."
Director Yu says of the action scenes, "All the actors really went through a lot. The martial arts team took on the role of action coordinator. Dangerous stunts were done by stunt doubles, and the less dangerous ones were done by the actual actors themselves. But the scene in which the main character jumps off of a building and the scene in which he is hanging off a car were actually done by Lee Seung Gi himself."
He continues, "Because both Lee Seun Gi and Suzy attended stunt classes and trained regularly to stay fit and flexible, neither suffered any serious injuries during filming."
Going Global
For Yu, it's nerve-wracking enough to premiere Vagabond to a Korean audience, let alone to an international one, but he believes the show's universal themes will appeal even to viewers outside Korea: "This espionage action drama is not about international issues or inter-Korean relations. The setting may be in Korea, but the events could happen anywhere, and we believe that love of family, and the will and drive for uncovering the truth are themes that are relatable no matter what country you are watching from. It's a universal story, and I hope people will keep an open mind and approach it as such."
Lee Seung Gi thinks that Vagabond is a fun series that people will enjoy watching, and is excited that the opportunity to release the series on Netflix means more people around the world will see it. "I feel eternally proud that this excellent piece of work made in Korea can reach global audiences. I have high expectations for the viewers' reaction," he says.
Bae Suzy is equally hopeful fans will embrace the series, saying, "I feel very excited. Vagabond is a rich series, full of spectacles and charming characters."
Come September 20, you will be able to see the fruits of their labor on Netflix. There are more twists and turns to be revealed, and surprises in store. The show's creators promise thrilling action, political drama, romance, and humor—or as Lee Seung Gi put it, a mixture of genres.
Vagabond is currently streaming on Netflix.