Bogummy is back! K-drama heartthrob Park Bo Gum recently completed his mandatory military service and is set to make his return as an actor *soon*. Having debuted in 2011, Bo Gum has gained recognition for his good looks and versatility, from playing a swoon-worthy crown prince in Love In The Moonlight to portraying a human clone in the 2021 film Seo Bok. While we wait for announcements on his next project, let's get to know Park Bo Gum a little bit better.
Here are nine facts you need to know about Park Bo Gum:
1. Park Bo Gum was born on June 16, 1993.
He is a 28-year-old Gemini! Those born under this star sign are known to be versatile, smart, and curious. As expected, they get things done fast and well, especially out of consideration for others. Bo Gum got candid about the downsides of being kind of a "yes-man," saying, "I used to be a 'yes man' who would say that everything was fine, even if I hated it. I didn't want to hurt other people's feelings so I tried hard to always be considerate of others. But lately, I've realized that in order for the other person to understand completely, I have to clearly state what I want and don't want. When my consideration becomes taken for granted, then it's stressful. I'm currently trying to master the art of clearly expressing how I feel."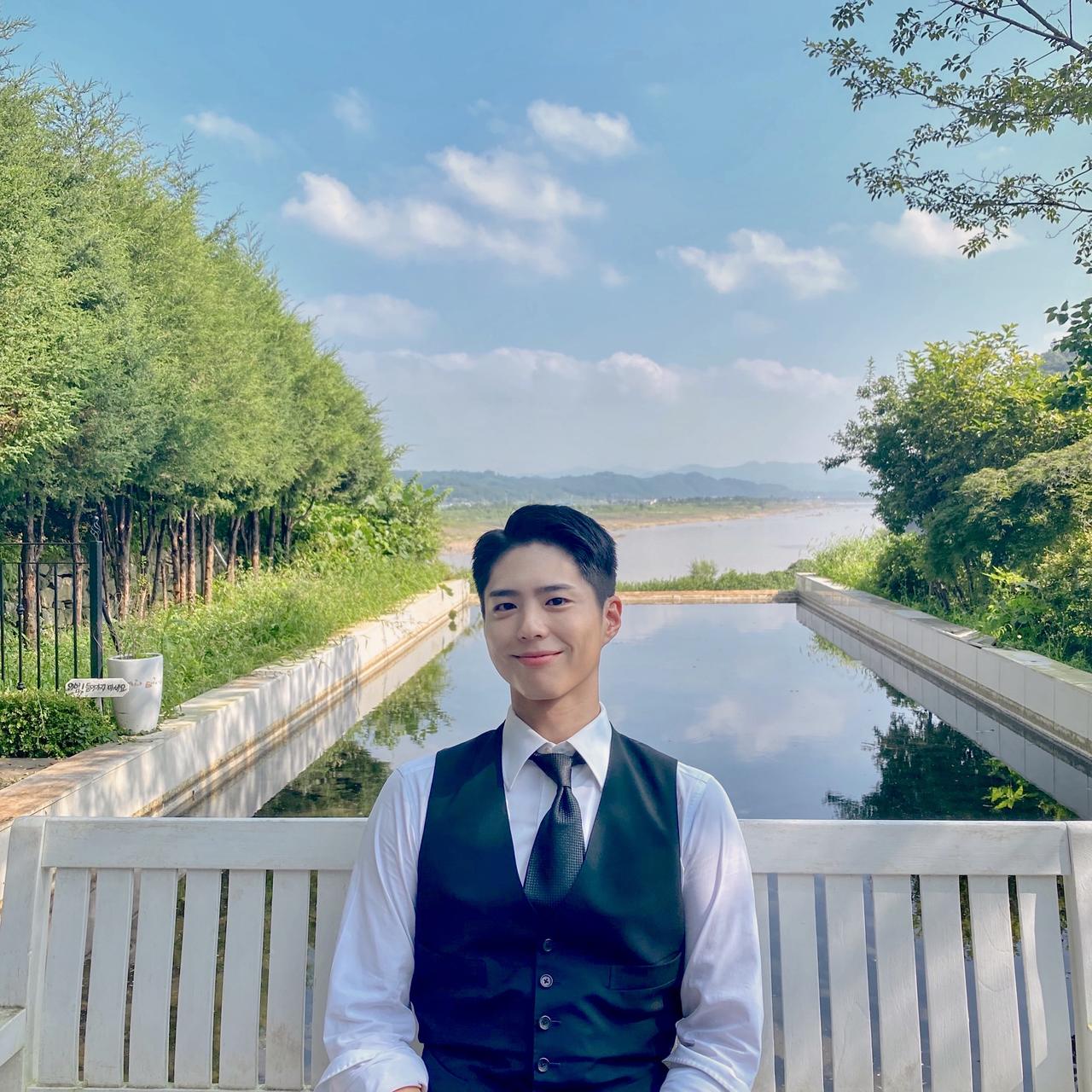 2. Park Bo Gum became a household name due to Reply 1988.
Bo Gum rose to fame as the genius baduk player Choi Taek in the popular slice-of-life drama Reply 1988. The actor bagged several acting awards for his performance, including the Asia Star Award at the 2016 Asia Artist Awards and the Best New Actor award at the APAN Star Awards.
Continue reading below ↓
Recommended Videos
[#BestofReply] (ENG/SPA/IND) HyeRi Park Bo Gum Deok-Taek Moments | #Reply1988 | Diggle
The actor got candid about achieving such success five years into his acting career, saying, "It was an honor for me to be part of the amazing TV series. But fame doesn't last forever. I know I shouldn't settle for what I have right now and be more modest and thankful for my achievements. I know more than anyone else that I wouldn't be here if not for the help of my family, agency, and fans."
He cemented his K-drama lead actor status when he starred in the hit 2016 sageuk drama Love In The Moonlight alongside Kim Yoo Jung.
Love in the Moonlight | Trailer
3. He originally wanted to be a singer-songwriter.
Before becoming the in-demand actor that he is now, Bo Gum used to dream about being a singer-songwriter. In an interview with Vogue Korea, Bo Gum shared how his love for music eventually evolved into his love for acting: "Since I was a kid, I played piano and sang hymns at church. More importantly than that, when I was really small, my dad would record everything I did on a camcorder, so I was never awkward in front of a camera. I was born with the confidence to enjoy dancing and acting cute."
Bo Gum never really let go of his musical roots as he eventually went on to major in musical theater at Myongji University. He said, "I applied to a major involving music because I wanted to study composing, and thankfully, I was accepted. Since I'm majoring in a different field, I feel as if I'll enjoy it more."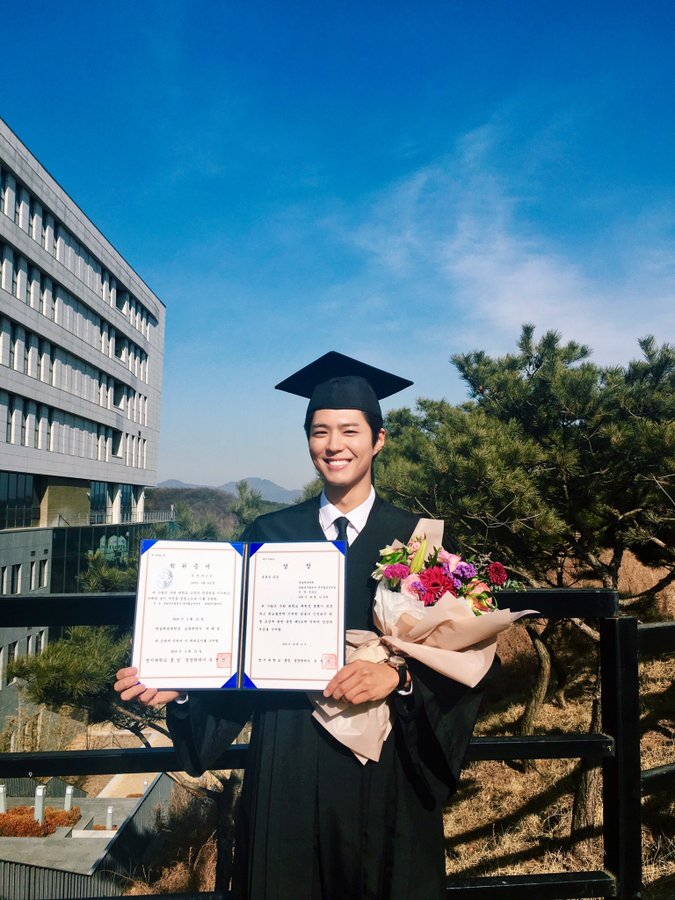 The actor has been showcasing his talents *everywhere*, appearing in the live music program Yoo Hee Yeol's Sketchbook, singing the Love In The Moonlight OST "My Person," and releasing the all-English digital single "All My Love" for his fans prior to his enlistment in 2020.
Park Bo Gum's beautiful vocals | Yu Hui Yeol's Sketchbook EP483 [ENG SUBS]
4. He has many national *titles*.
When we say Park Bo Gum is popular, we really mean it. Bo Gum is known in South Korea for many national titles, including "Nation's Little Brother," "Nation's Boyfriend," and "Nation's Son-In-Law." His popularity across different age groups has been dubbed by the Korean Business Research Institute as the "Park Bo Gum Effect." According to business insiders, Bo Gum's consistent high brand reputation ranking shows just how effective he is as a brand endorser. Some of Bo Gum's most notable endorsements include Coca-Cola and Domino's Pizza, to name a few. 
5. Park Bo Gum is a philanthropist.
Widely known as one of the ~kindest~ K-celebrities, Bo Gum was revealed to have been secretly volunteering at an orphanage for seven years! According to a Soompi report, Bo Gum sent a handwritten letter and a cake to the orphanage before he enlisted in the military. The orphanage responded with an equally heartwarming message to the actor: "We truly thank you for your unchanging love and interest in us for seven years. We will always support actor Park Bo Gum, who is always a positive influence on others."
In 2019, the actor also participated in the Miracle365 relay run which raised money for the construction of a hospital specializing in ALS long-term care.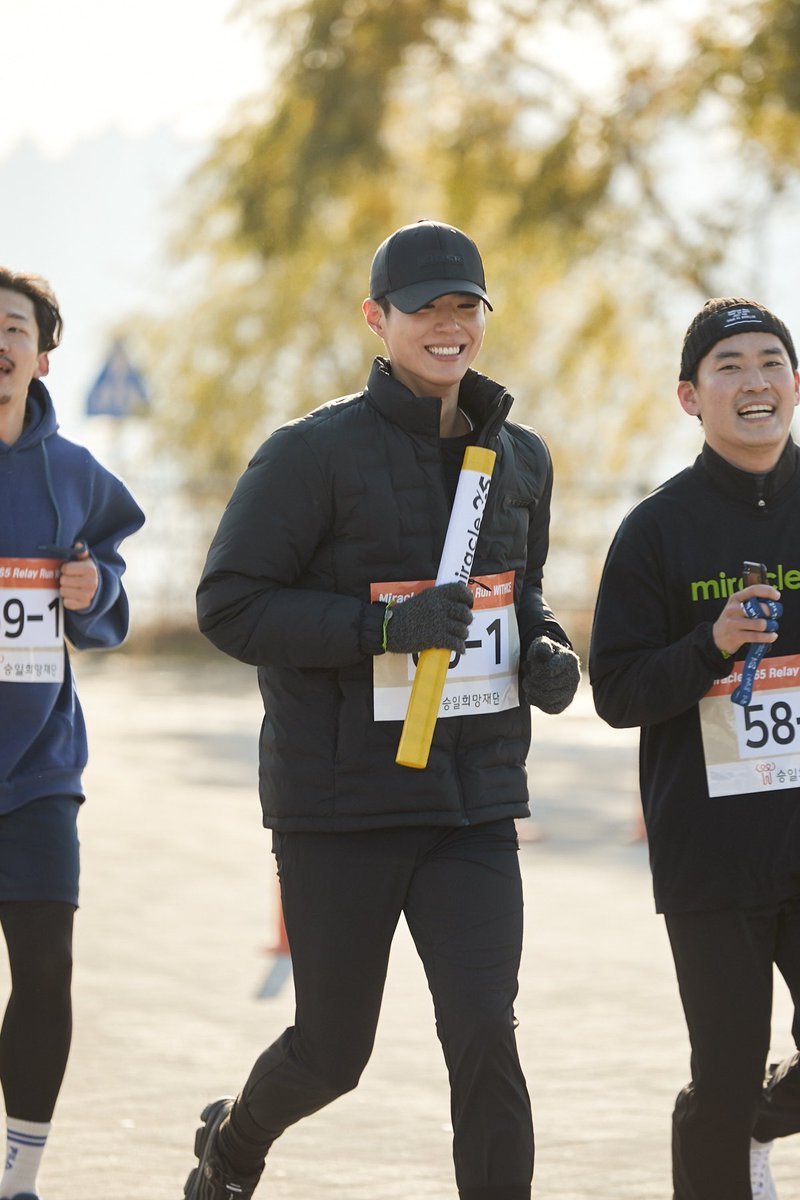 6. He is on Twitter.
ICYDK, Park Bo Gum does not have an Instagram account but he is on Twitter @BOGUMMY! He is pretty active with posting behind-the-scenes photos of his dramas, his event appearances, and cute selfies like this one.
7. He is back from the military.
Bo Gum enlisted in the military in August 2020 and served in the navy. He was officially discharged last April 30, 2022, and chose co-hosting the 58th Baeksang Arts Awards as his first comeback activity. Following the event, Bo Gum tweeted, "It was nice to be able to spend spring together again. Thank you to everyone who supported me!"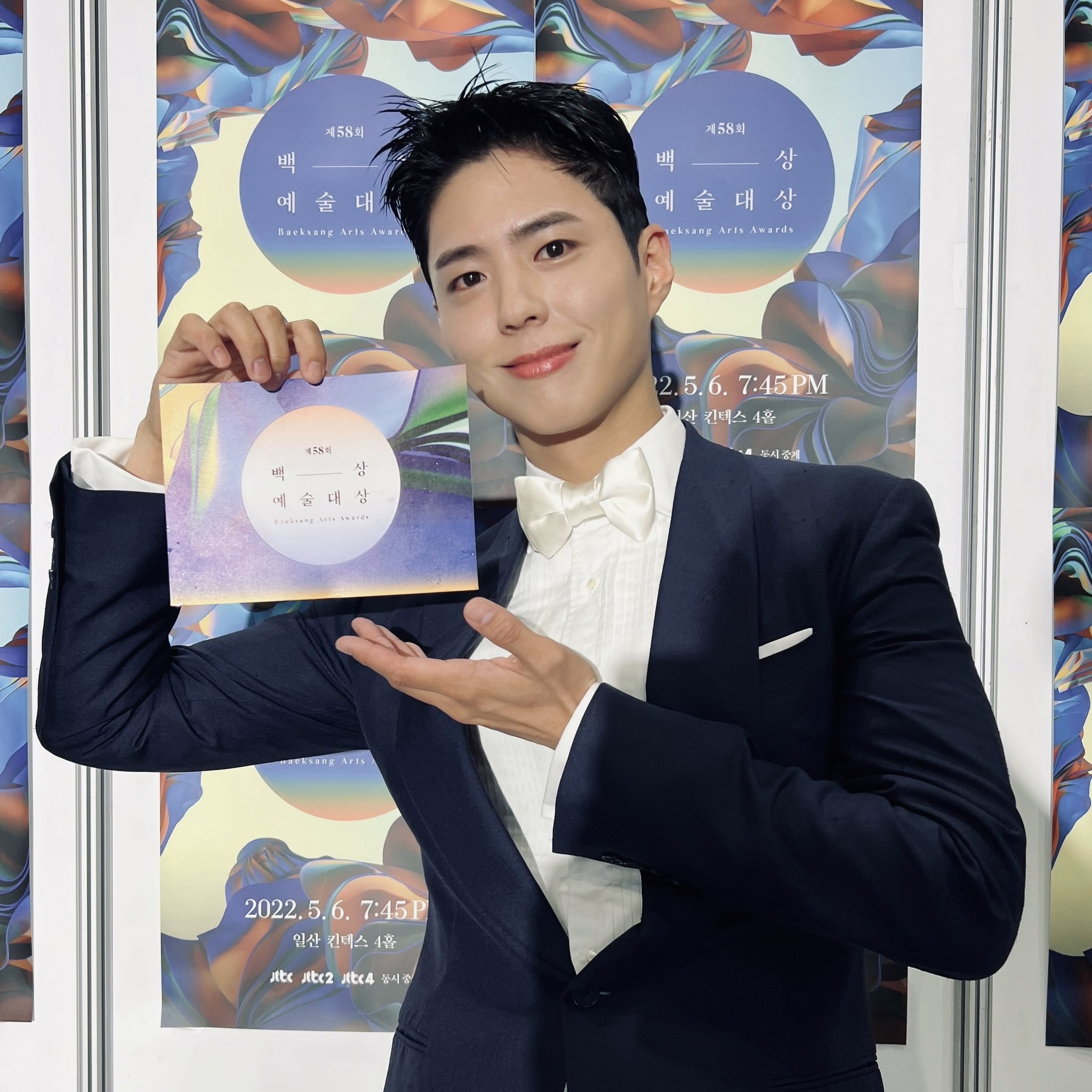 8. Park Bo Gum is BFFs with many A-list Korean celebrities.
Bo Gum is a certified social butterfly! He is known for being close friends with BTS' V, Song Joong Ki, Park Seo Joon, and the entire Ssangmundong Squad of Reply 1988!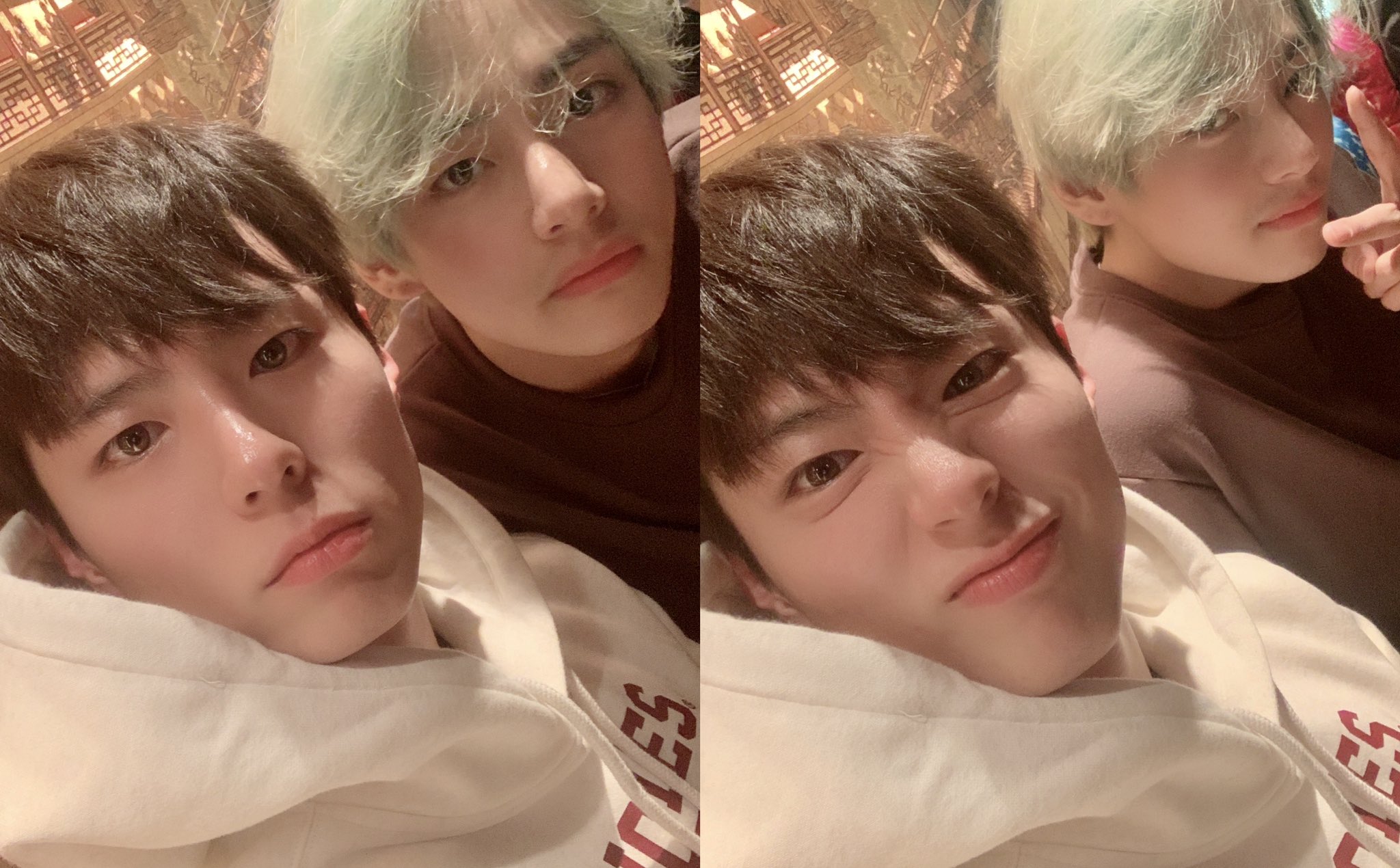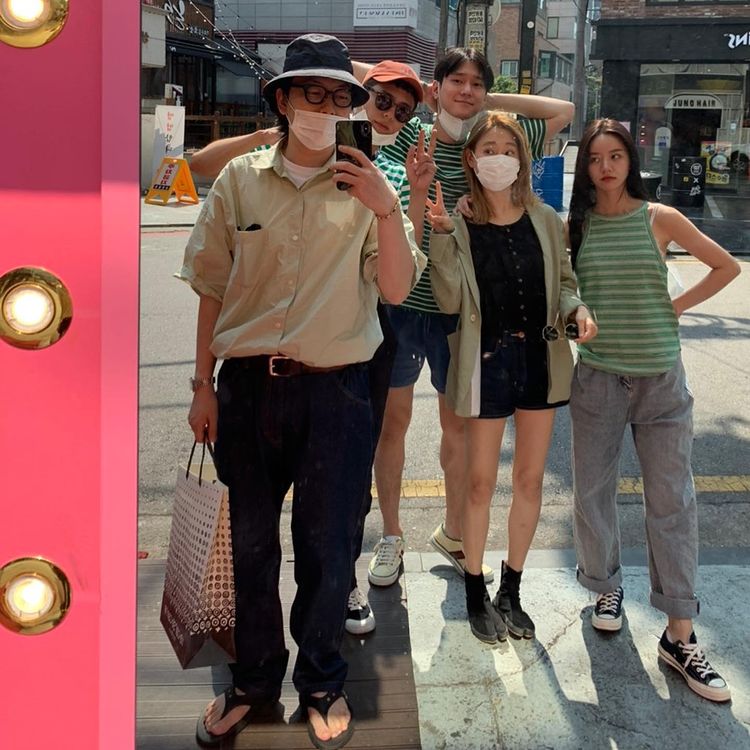 9. He is booked and busy with the Netflix film Wonderland.
Bo Gum is slated to star in the Netflix sci-fi fantasy film Wonderland alongside Bae Suzy, Choi Woo Shik, and Jung Yu Mi. According to reports, Bo Gum and Suzy will play a couple who experience difficulties after Bo Gum's character falls into a coma. The lovers aim to reunite in a virtual world called Wonderland.
GET TO KNOW MORE OF YOUR FAVORITE KOREAN STARS RIGHT HERE:
12 Must-Know Facts About The *Highest-Paid* Korean Actress Jun Ji Hyun
8 Things About Park Shin Hye That You Probably Don't Know Yet 
8 Things You'll Love To Know About 'Squid Game' Actress Jung Ho Yeon
K-UPDATES